26.01.12
by Jeff

Mixed media drawings by Matt Leines.
26.01.12
by Jeff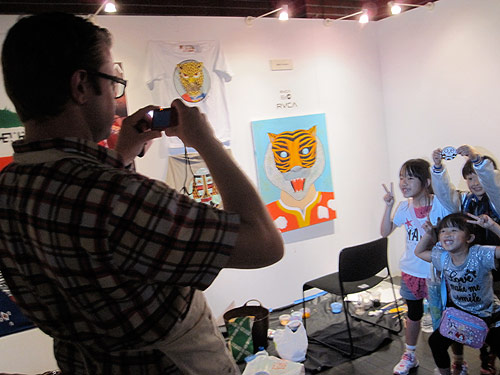 A couple years ago I ran into Matt Leines in Japan and I snapped this photo of him snapping a photo of some happy kids! The other day he sent me this photo out of the blue:

You can see his flash going off in my photo so we actually captured the same exact second! For some reason this I find this totally satisfying.
26.05.10
by Jeff
Sorry for the lack of updates, I have been in Tokyo! It was a nice surprise to meet Matt Leines in Yokohama. The third photo down is one of my favourites from the entire trip.
22.01.09
by Jeff
Ink and watercolour work by Matt Leines.
Read More