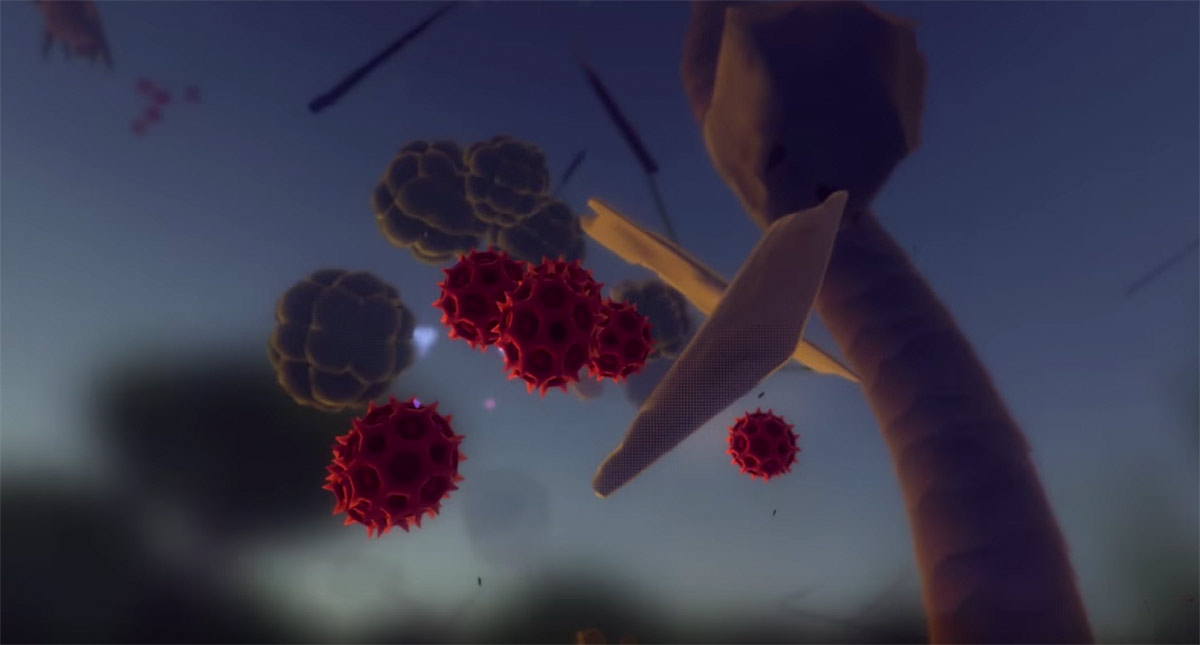 Animator David OReilly is perhaps best known for creating the video game in Spike Jonze's film "Her", and his strangely meditative non-game "Mountain".
His new game "Everything", releasing on PS4, is about as ambitious as a concept could possibly be. Every single thing in the game is a playable character, "there is no distinction between you and the world". So you could control the planet, or a continent on the planet, or a tree on the continent, or a bird in the tree, or bug, or a blade of grass.
As a conventional video game, it honestly looks extremely boring. As an art piece or as experience, I feel like there's the potential for something kind of profound — especially if people have the ability to interact with the environment at the same time. Like if I was controlling a dog, and I knew that every flea on the dog was potentially another person, and every grain of sand on the beach I was running along, all of those could be different people. And someone else was controlling the whole island, and the sun, and the entire galaxy. If you could quickly and seamlessly move from a micro to a macro viewpoint I feel like that could be something really interesting.
Have a look at the actual gameplay video below, maybe you'll see what I mean.