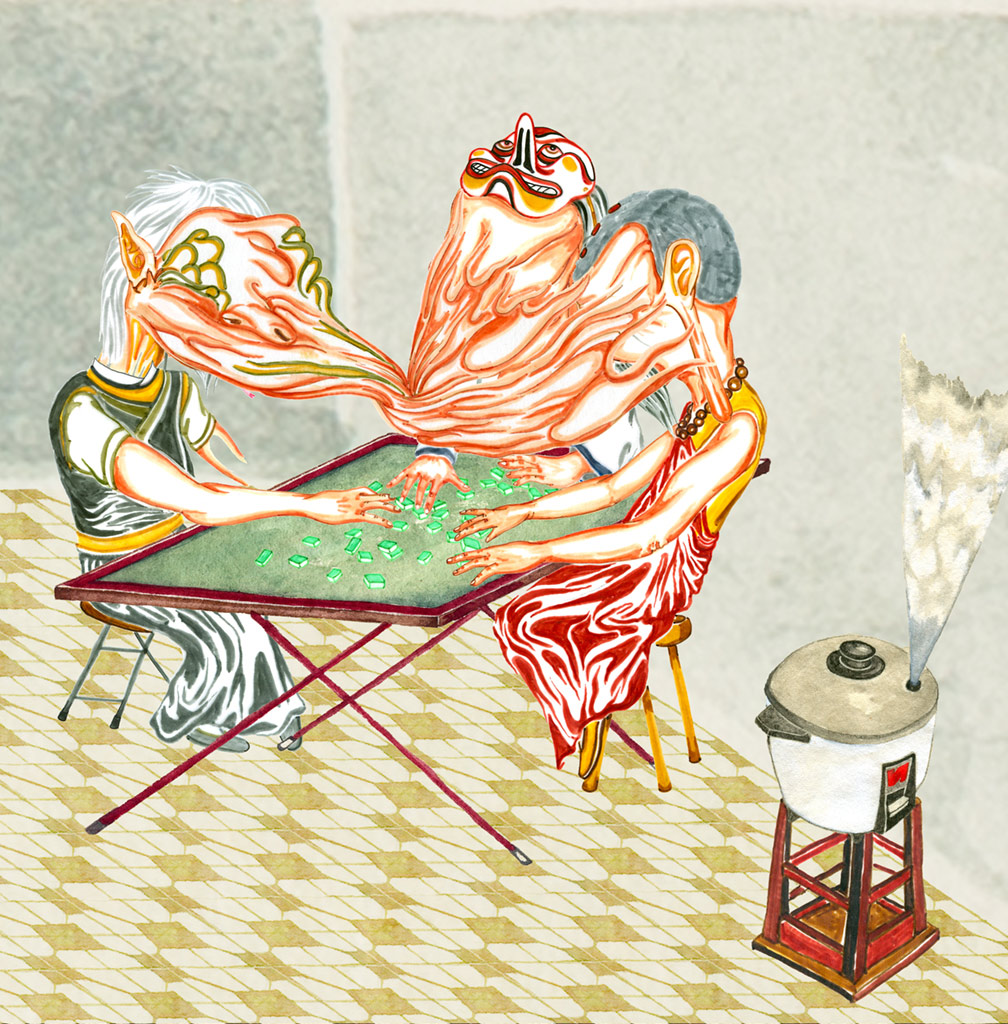 Howie Tsui
Retainers of Anarchy, 2017
key frame drawing for algorithmic animation sequence
Courtesy of the Artist
Artist Howie Tsui's "Retainers of Anarchy" is a 25-metre long 5-channel video installation inspired by traditional Chinese martial arts literature known as wuxia, which was placed under heavy censorship by the People's Republic of China who were afraid of inciting anti-government sentiment. Despite this wuxia became one of the most popular genres of Chinese fiction.
Tsui spent three years creating the deeply personal work, now on display at the Vancouver Art Gallery until May 28th. Have a look at the video clip below as well as a few more images to get a sense of the immense scale of the artwork.
algorithmic animation sequence
5-channel video projection, 6-channel audio
Vancouver Art Gallery
2017
Howie Tsui
Retainers of Anarchy, 2017
key frame drawing for algorithmic animation sequence
Courtesy of the Artist
Photo: Maegan Hill-Carroll, Vancouver Art Gallery
Howie Tsui
Retainers of Anarchy, 2017
key frame drawing for algorithmic animation sequence
Courtesy of the Artist
Photo: Maegan Hill-Carroll, Vancouver Art Gallery
Howie Tsui
Retainers of Anarchy, 2017
key frame drawing for algorithmic animation sequence
Courtesy of the Artist
Howie Tsui
Retainers of Anarchy, 2017
key frame drawing for algorithmic animation sequence
Courtesy of the Artist
Howie Tsui
Retainers of Anarchy, 2017
key frame drawing for algorithmic animation sequence
Courtesy of the Artist
Photo: Maegan Hill-Carroll, Vancouver Art Gallery
Howie Tsui
Retainers of Anarchy, 2017
key frame drawing for algorithmic animation sequence
Courtesy of the Artist
Photo: Maegan Hill-Carroll, Vancouver Art Gallery
Vancouver Art Gallery "Retainers of Anarchy" Exhibition Page