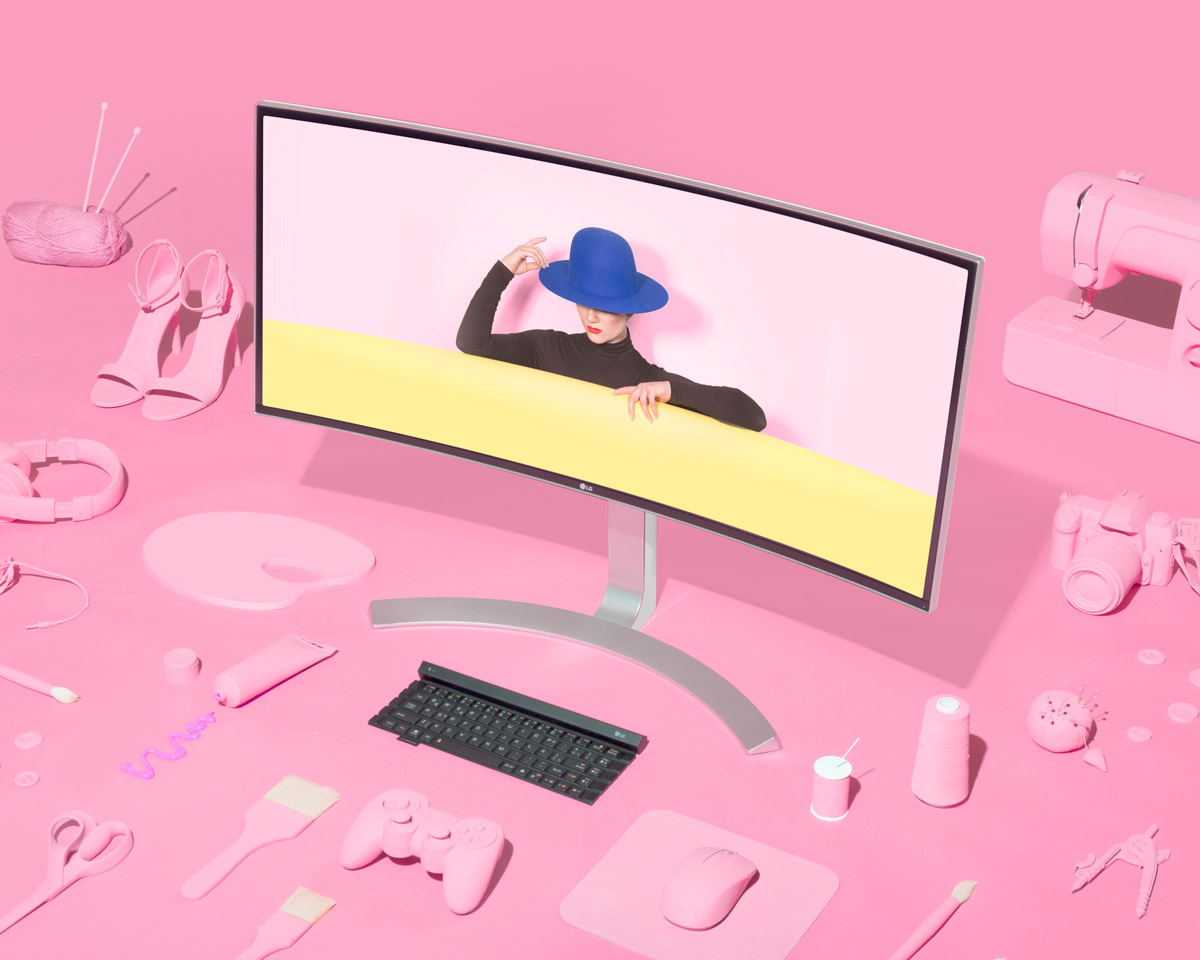 LG is partnering with leading design institutions to provide their new 34″ UltraWide monitors to help students studying architecture and design work more efficiently. The dimensions are eye-catching at 21:9 and the design actually curves around the user, offering as much real estate for visual information as possible.
The monitors also utilize sRGB over 99% IPS technology, guarantee color accuracy with factory color calibration, and eliminate frustrating color shifting and distortion common with traditional monitors. So if you're working on a design, the colors you see on these screens should be exactly what gets printed. Have a look at more images of the monitors below.
Parsons Making Center 3D Lab
The most recent partner in this grant program is The New School's Parsons School for Design in New York City who received a state of the art computer lab. According to a survey of students there, over 70% felt the displays made multitasking easier and improved productivity.
"It's very wide and makes it easy to 3D model things or use Adobe Creative Suite, as the screen's big enough to accommodate all the panels." said Lorraine, a Product Design student.
Parsons Making Center Graphic Lab
For 2017, LG is considering a range different specialized schools, including institutes for photography, film and design, to receive the UltraWide Academy Sponsorship Program, furthering its commitment to providing young talent the freedom and comfort to create.
Feature image by littledrill Creative
Sponsored by LG