Camera Stories is an on-going series where we ask photographers to tell us about their favourite camera, and give us the story behind one meaningful image they captured with it. This instalment features Cape Town, South Africa-based photographer Kent Andreasen.


The Mamiya 67 is a battle tank, that's the best way for me to describe it. It feels like you're holding some sort of weapon from one of the world wars. The weight is one of the reasons I like it. It feels like it has purpose, like you're out there doing something of significance. What's funny is half the time I'm taking photographs of flowers in my garden. The mechanics of it are also appealing. The film advance and shutter cock have a real visceral feeling. The viewfinder is massive and you find yourself hunched over it like some primal animal searching for understanding. The mirrored effect means it takes a bit of getting used and my friends often look into it with confusion and dismay.
The body itself is pretty interchangeable. The backs slip on and off, and you can use various viewfinder options. Lenses are interchanged with the turning of a thread, and also have a great weight to them. I own two of these set ups just for that reason, I can swap and play around with options or if something is malfunctioning I can just swap it out. It really helps with a great workflow. But the real clincher for me is the sound the shutter makes when you have worked passed the weight and taken your time to compose. You press the release and it makes the sweetest of sounds, one that you cannot describe but one that people who have worked with this lead weight will recognize immediately.
There is something about it that almost has a presence. It's a great camera and a real workhorse that is affordable enough to keep buying parts if something goes wrong. Being as bulky as it is, things are slowed down and you really start to think about your compositions.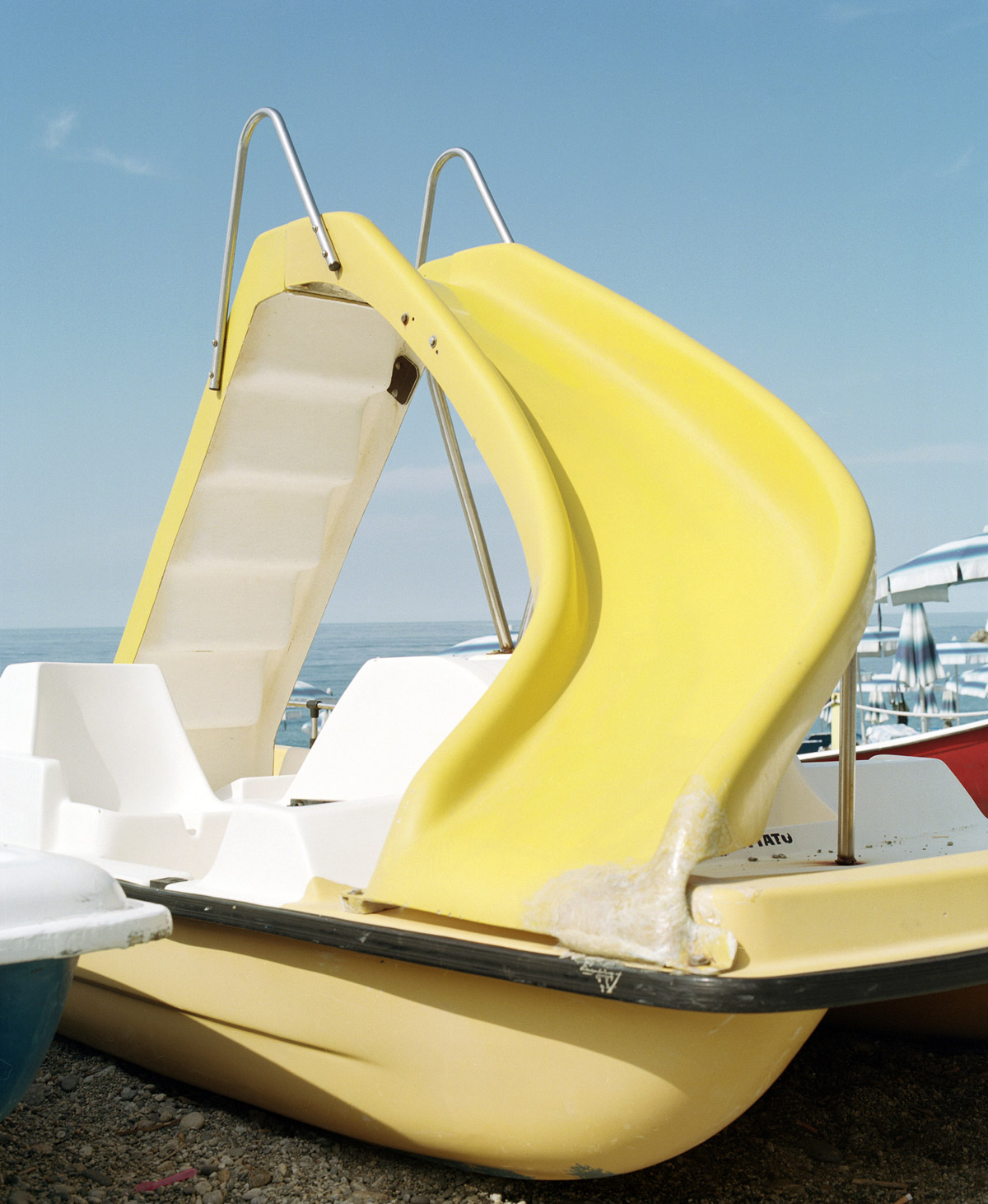 I recently went on a trip to the South of Italy for my fathers 60th birthday. It was quite refreshing as I generally travel for work, and I'm mostly alone in a strange country wandering around like a lost soul. We got to go to all these scenic coastal towns and gorge ourselves on incredible food. The beach scenes felt quite different to home and they played out on a substrate of pebbles rather than sand. I was walking to lunch one day, when I stumbled upon this paddle boat/slide that looked like it had seen better days. The canary yellow and its poorly managed patchwork got my attention. I got out my camera, took a light reading and off I went. It was around 2 in the afternoon so the light wasn't great but it kind of worked with the tones of the scene.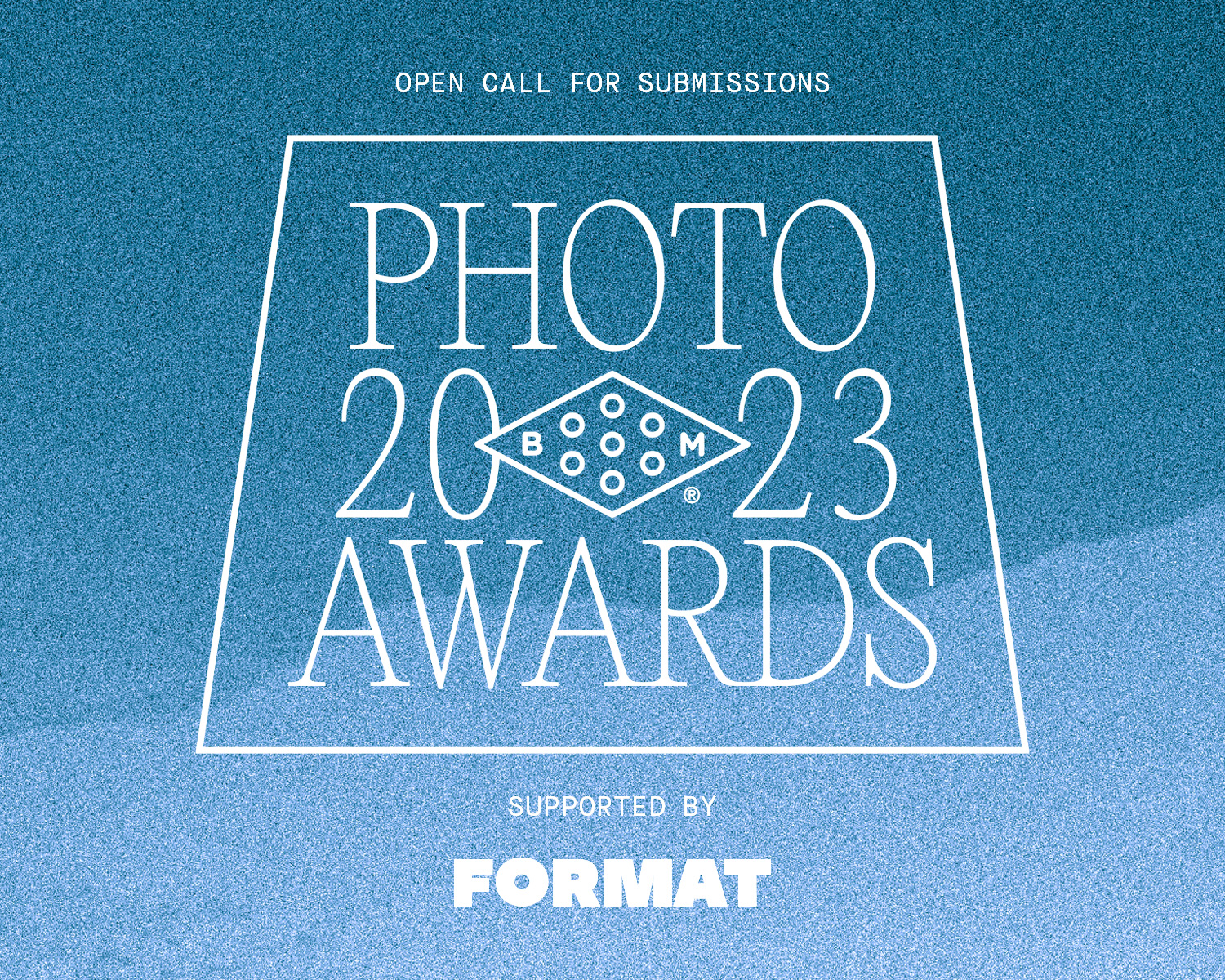 2023 Booooooom Photo Awards
Calling all photographers! The Booooooom Photo Awards are back and open for submissions!
Learn more
Related Articles