smart magazine is a platform focused on a variety of architecture, design and technology related solutions for today's urban challenges. According to a recent article, "two thirds of the world's population are set to be living in cities by 2050", so it's important that we plan for a more sustainable future. This is an exciting time for designers around the world re-imagining living spaces and specifically the ways a city can improve the quality of life for those living in it. Many urban spaces today are concrete, steel and glass with maybe a little bit of greenery here and there, but there's a movement happening now where architects are fully integrating nature into city design by thinking vertically.
Vertical forests, parks, and gardens go beyond simply making a skyline look beautiful; these green spaces effectively reduce noise and air pollution, they create natural air conditioning and even produce food! We had a chance to read through several articles on vertical gardens on smart magazine's site and pulled a few of our favourite examples of how designers and architects are envisioning greener future cities.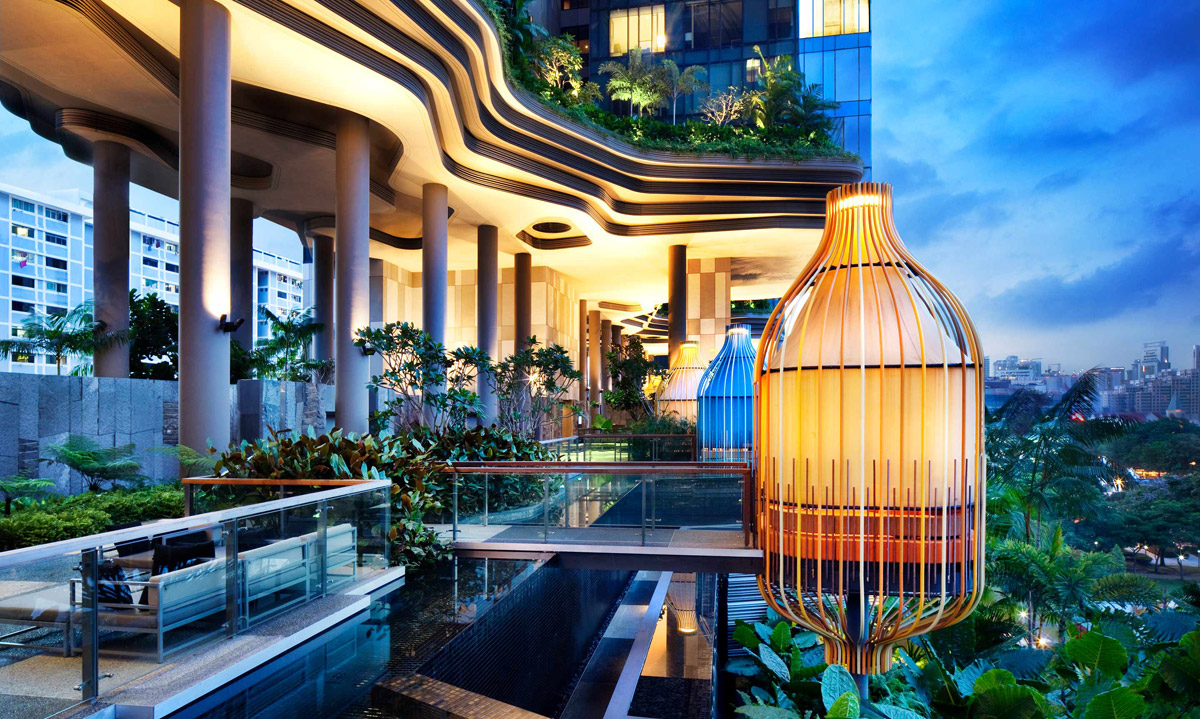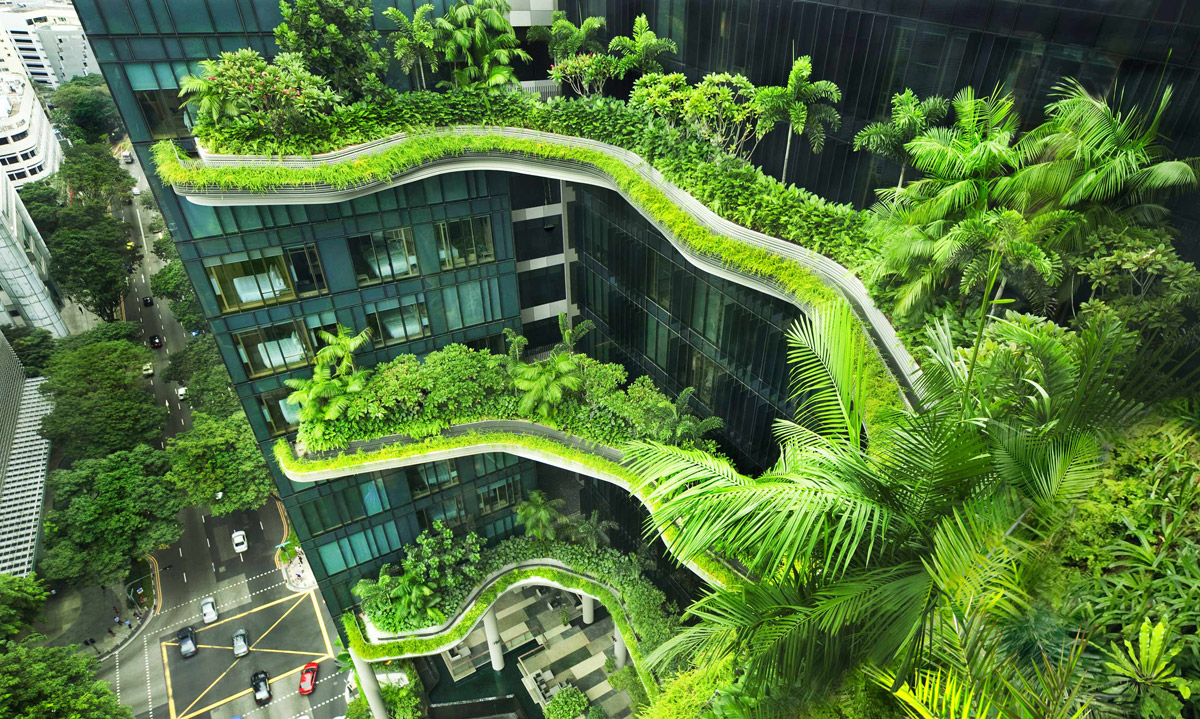 The common thread in a lot of these projects is for concrete jungles to be a lot less concrete and a lot more jungle. Singapore-based architecture duo, WOHA (created the rendering at the top of the article) have a holistic approach when it comes to sustainable design; they create buildings that literally breathe, filled with multi-level green spaces. Learn more about WOHA's vision here.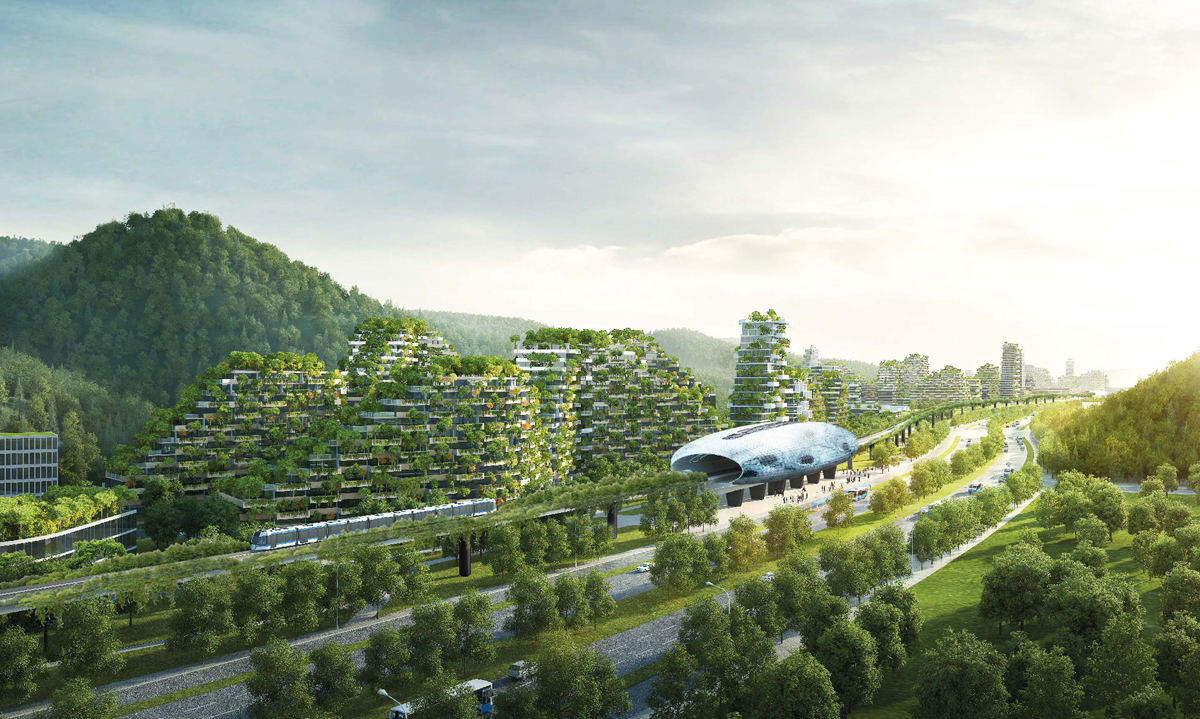 Italian architect Stefano Boeri is doing similar things in Liuzhou, China, with a vertical forest highrise complex set for completion in 2020. The "Forest City" will have more than 40,000 trees, shrubs and flowers, and its many green facades will significantly improve air quality. The highrises will also have rooftop solar panels to reduce energy consumption.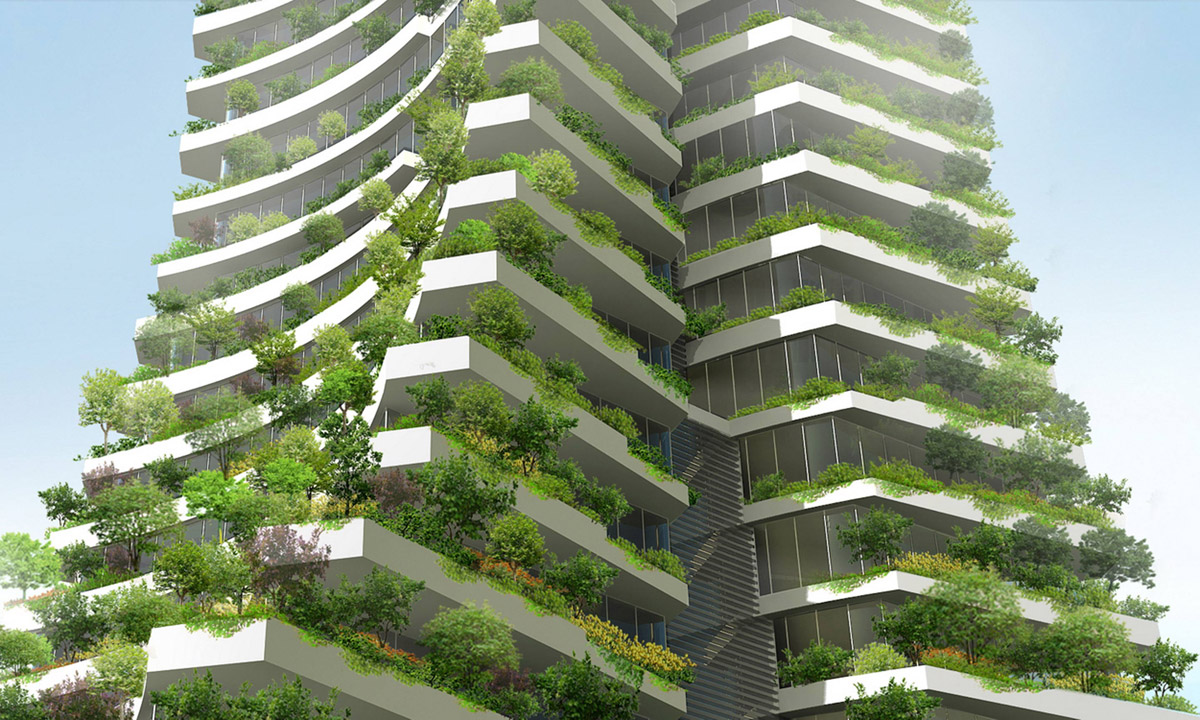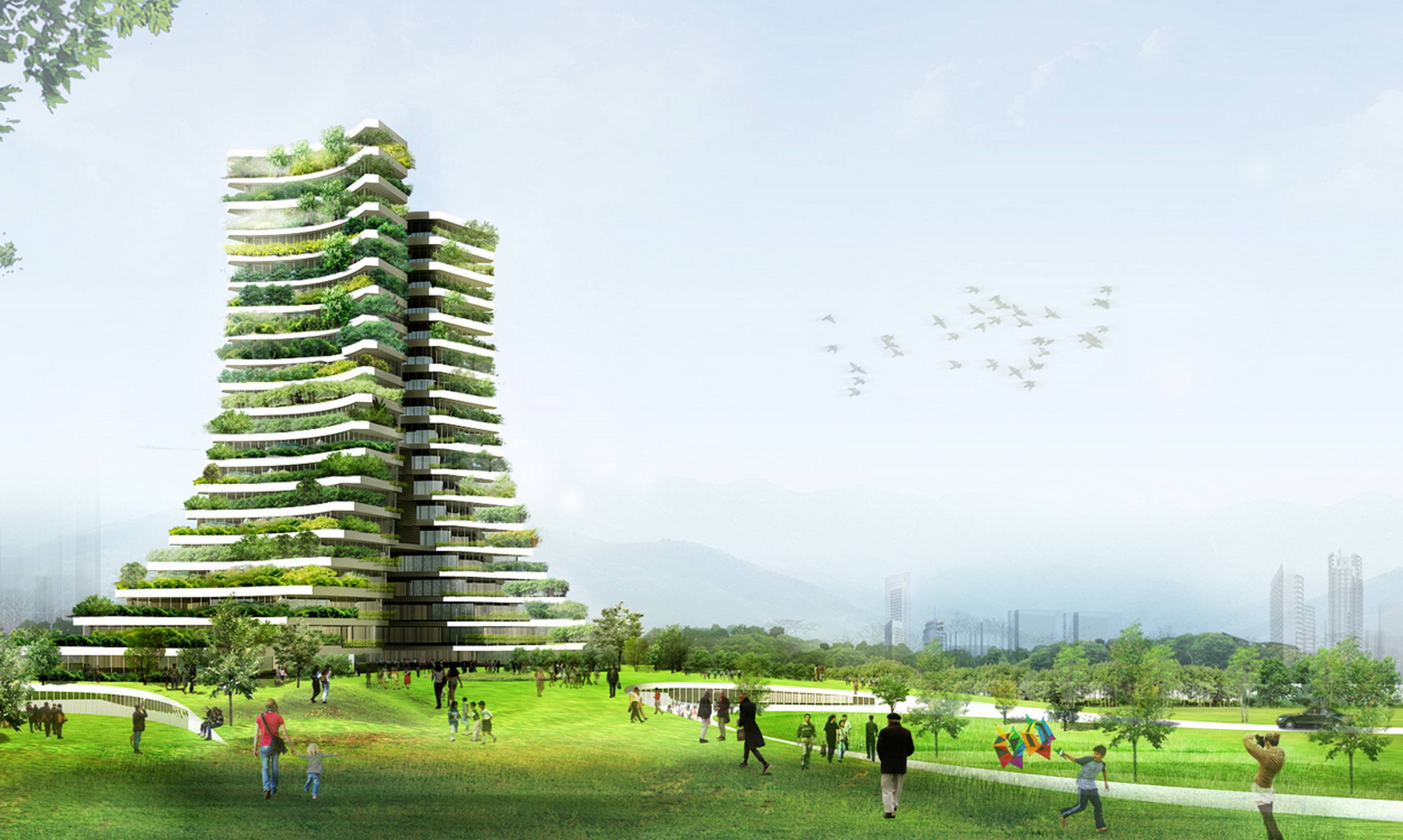 In Vietnam, architect Vo Trong Nghia is proposing a building design for the city hall in Bac Ninh. The design takes the surrounding nature and introduces it to each level of the building, effectively creating a vertical park.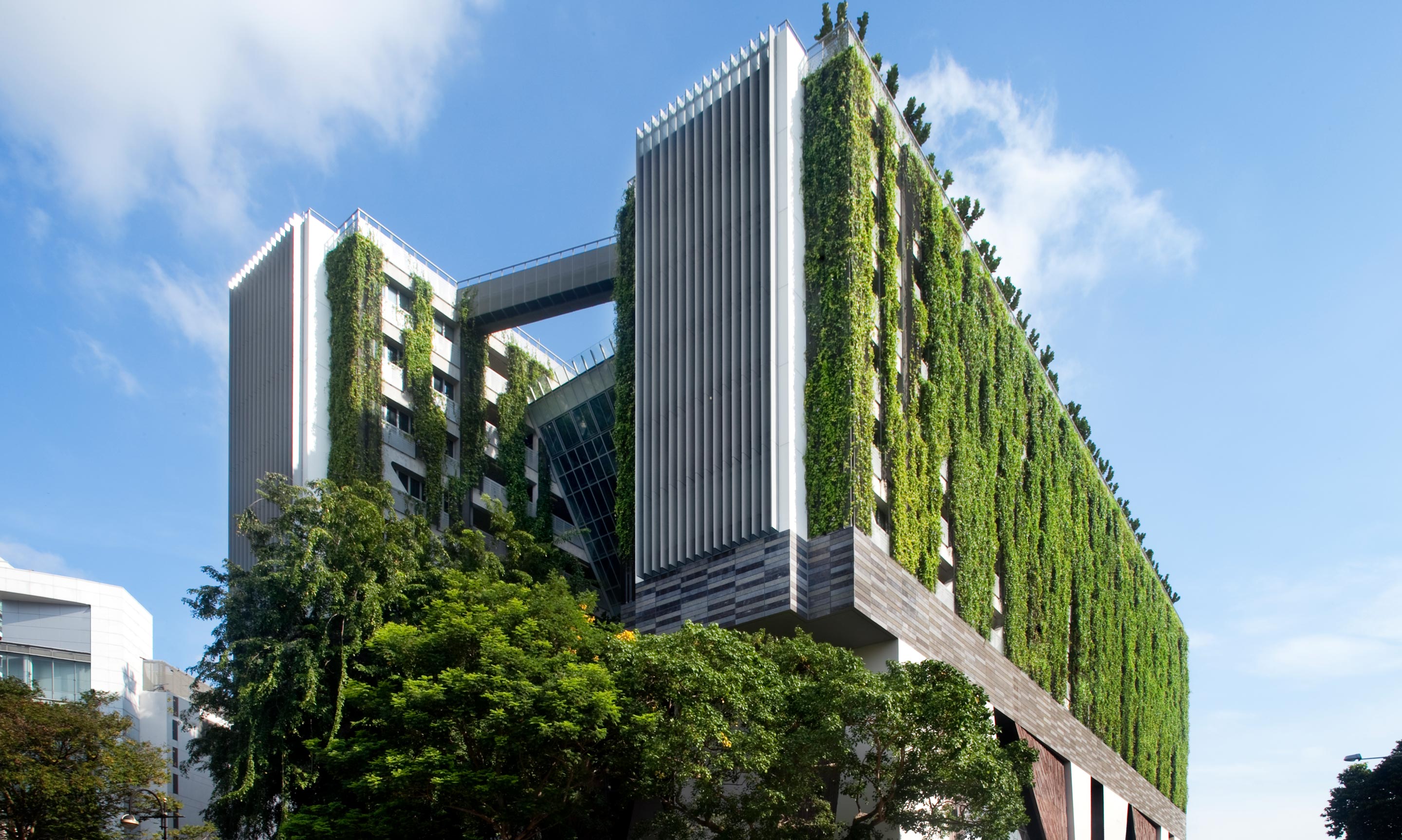 Vertical gardens are just one of many ways forward-thinking design firms are envisioning a more sustainable future. To learn more about solutions for today's urban challenges, take a look around smart magazine, a platform that puts on a spotlight on people, products, and ideas that focus on improving life in the city.
Related Articles