This is a long-overdue interview with one of my favourite artists, Toronto's Patrick Kyle. Years ago I commissioned Patrick to design a t-shirt for us and then a bunch of life things happened and we never printed it… until now! I'm excited to announce we just added the "Ladder T-Shirt" in our Shop, so grab one while you can! Love the way the front and back graphics connect with one another. If you wanna know a little more about the artist behind the t-shirt, I asked Patrick a few questions below!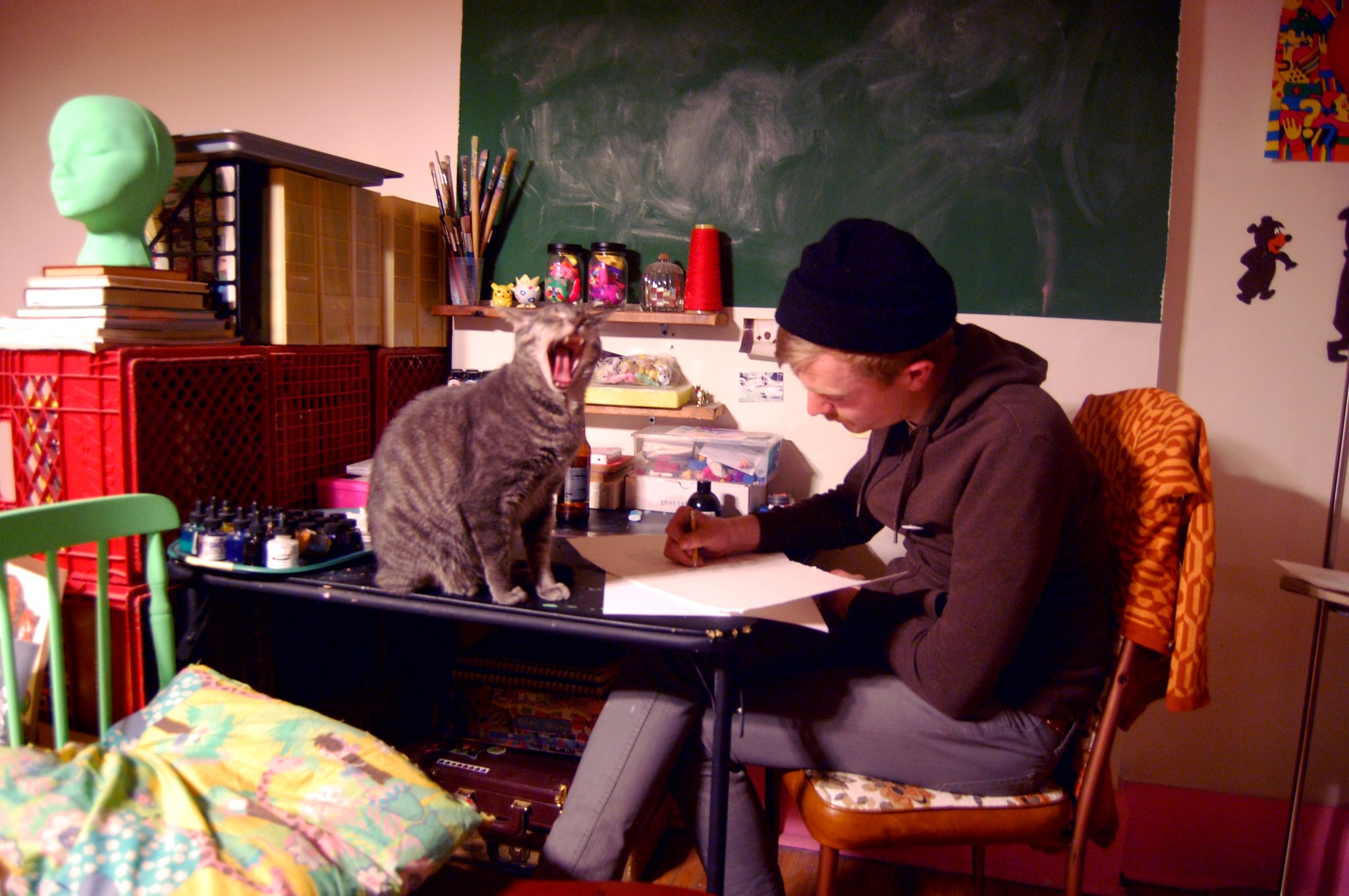 Jeff Hamada: I used to visit family out in Ontario every year but I've never been to Whitby, what's it like?
Patrick Kyle: Whitby is a bedroom community for the Greater Toronto Area, it's mostly just rows upon rows of Identical houses. Not a lot of culture going around, the people there seem pretty into isolating themselves. My parents are cool though and have always been very supportive of my interests. They enrolled me in a lot of community arts classes, library programs and music lessons. I was really agitated and bored as a kid and they did a great job of finding things for me to do.
Jeff Hamada: What was the name of your band in high school? I read that you had one—was it a punk band?
Patrick Kyle: We were called "Atrophy" and yes, we were a punk band. I played the drums. We were into Choking Victim and Leftover Crack and tried to sound like that.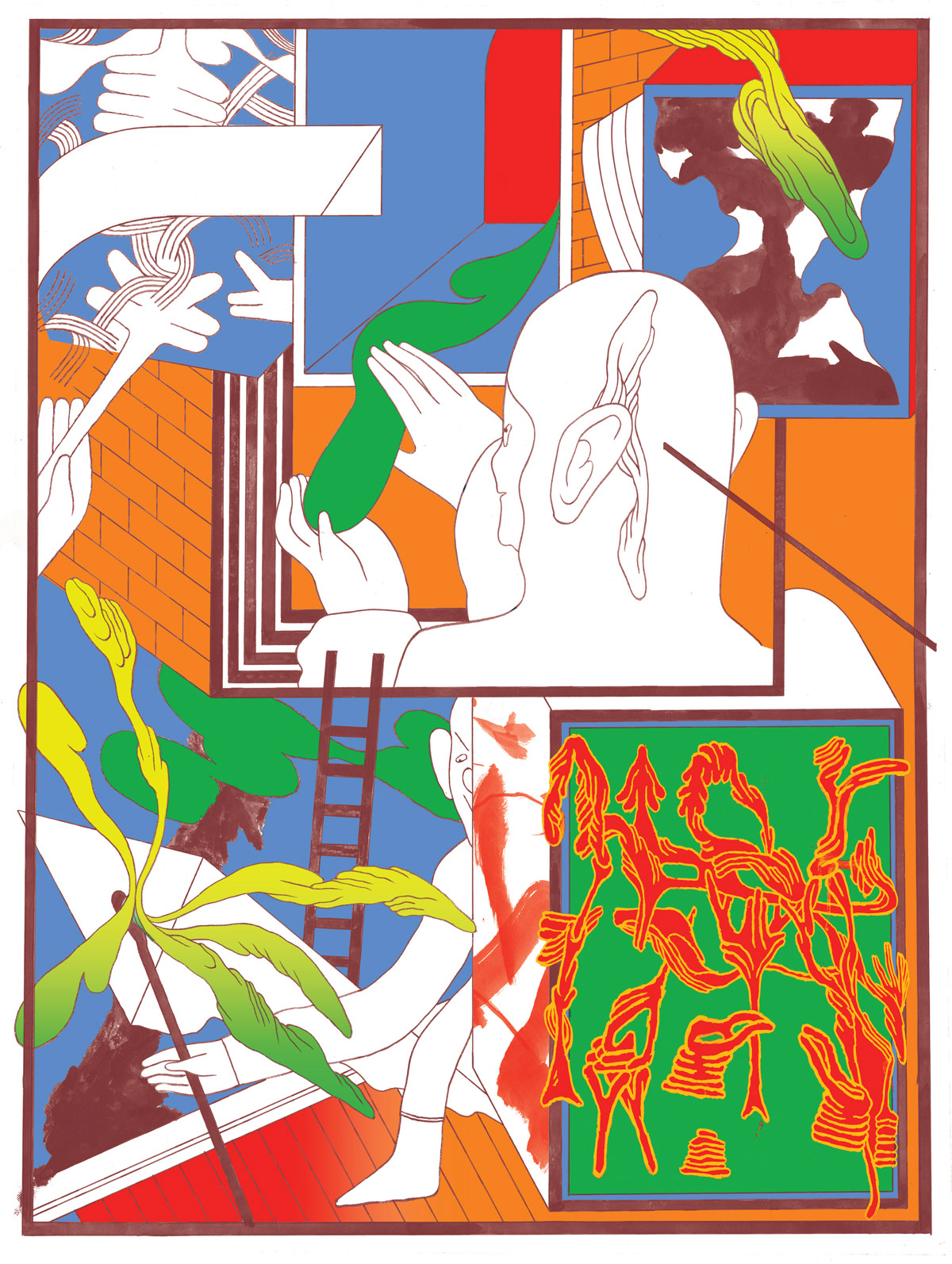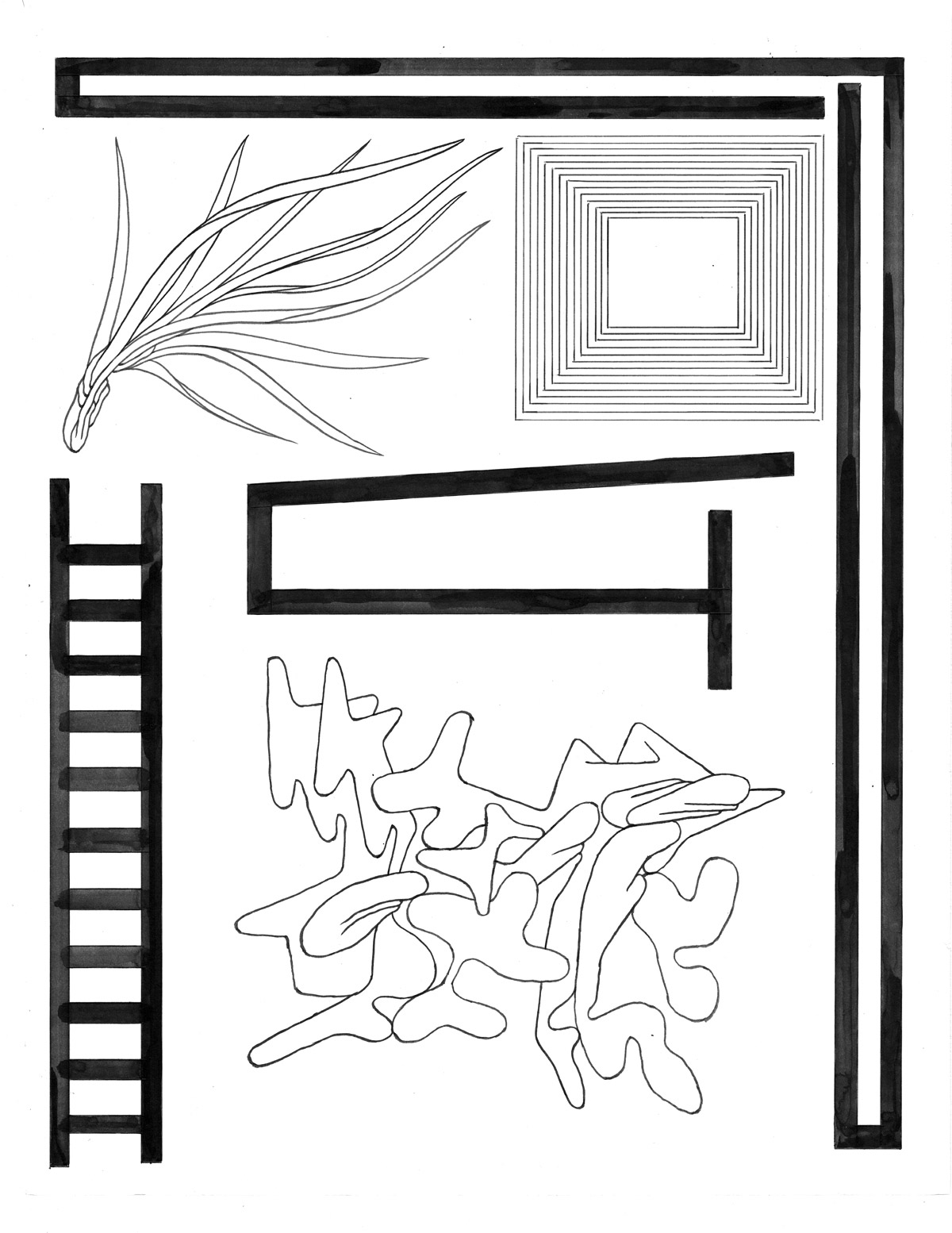 Jeff Hamada: What was your best song?
Patrick Kyle: Our first songs was called "You and Me" and that was probably our most practiced song, so it was likely our best. Thank you again to my parents, who let us practice in their basement. I'm sure the noise was insufferable. Thankfully we have no music online – myspace or bandcamp or whatever hadn't become a thing yet.
Jeff Hamada: Do you remember the first comic you ever created? Who or what was influencing you at that time?
Patrick Kyle: I always drew comics as a kid – I was reading The Beano and other British comics from really early on – so I was always eager to draw and make cartoon-like work. I can remember going on long camping trips with my family – like 10 day excursions – where my sister and I would sit in this kitchen tent and a picnic table and draw pages and pages of comics because there was nothing else to do. I wasn't very outdoorsy – so I would just sit in this tent and draw and copy pages out of old Sonic the Hedgehog comics and count the days until we were going home.
Jeff Hamada: Were you already writing stories before you started making comics or did both of those things develop at the same time?
Patrick Kyle: Comics and writing have always gone pretty much hand in hand for me.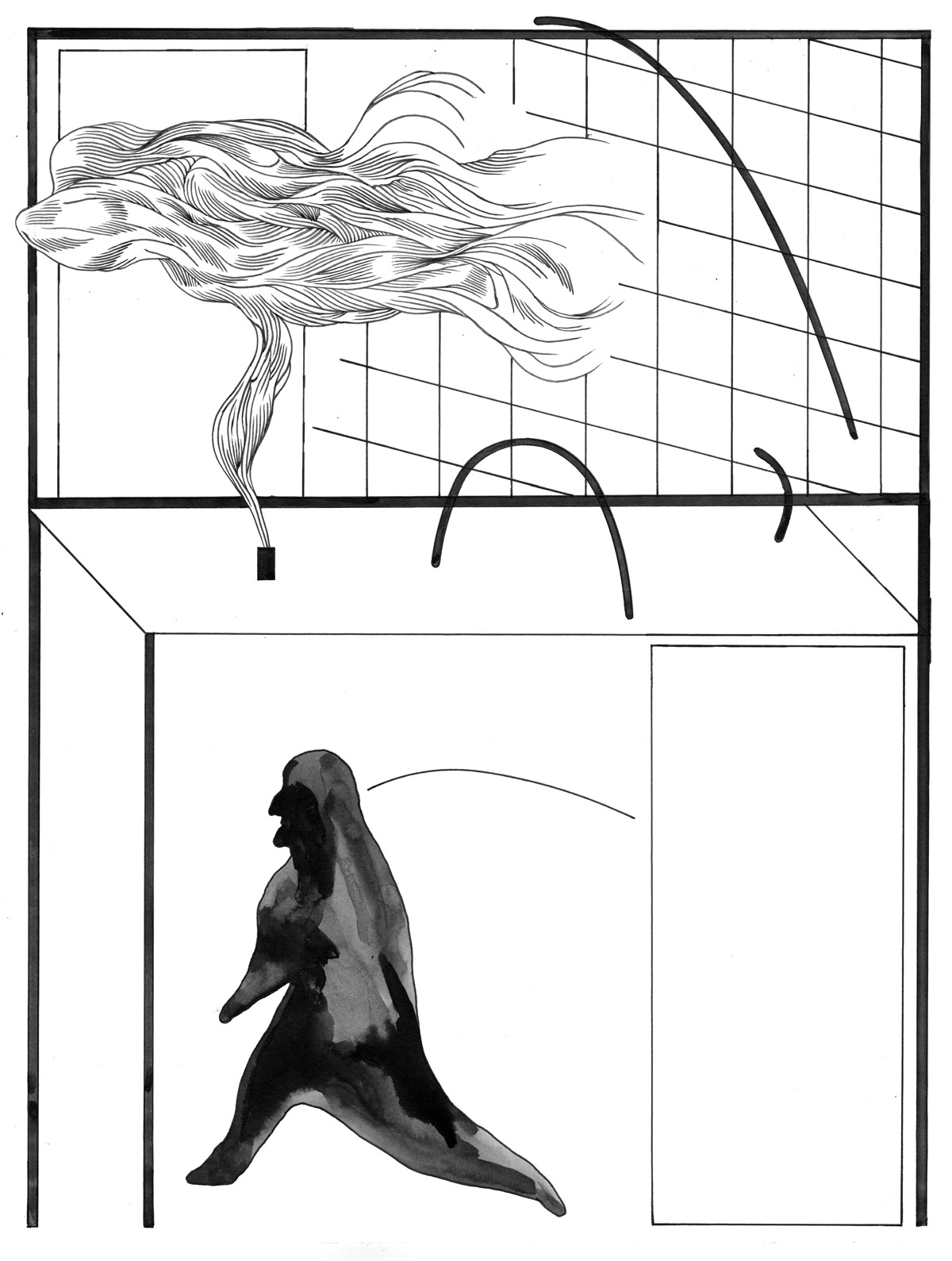 Jeff Hamada: At what point did you feel like you found your voice as an artist? Did you come out of art school with a good sense of your own visual language/style or did that come later?
Patrick Kyle: I think I established the base of what I'm doing around second year of art school. I won a medal in a CMYK Magazine student competition and I felt really validated and proud of the piece that won, so I continued in that direction. When I graduated in 2009 I I felt very confident in what I was doing – but I don't think I really reached a place of maturity until like, 2 years ago. I always feel like I'm growing as an artist though.
Jeff Hamada: Are there any particular comic panels (drawn by others) that have been permanently burned into your mind?
Patrick Kyle: I'm not sure about specific panels, but I'm always thinking about Mark Beyer, Mark Bell, Mat Brinkman and Brian Chippendale pages – Artists who don't always use panels!
Jeff Hamada: There was an interview where you said something to the effect of I want to make comics that can only exist as comics, and I'm wondering how you feel your work translates as animation?
Patrick Kyle: Yes, I've said that before and I stand by that. I don't like the idea of using comics as a platform for pitching a story board for a cinematic project. Comics are their own thing and it's important to remember and respect that. I love animation though and I've dabbled in it in the past – but it requires a very different skillset than comics. I think if I were to try it again I would approach it very differently and I doubt I'd try to adapt any of my existing comics into animation.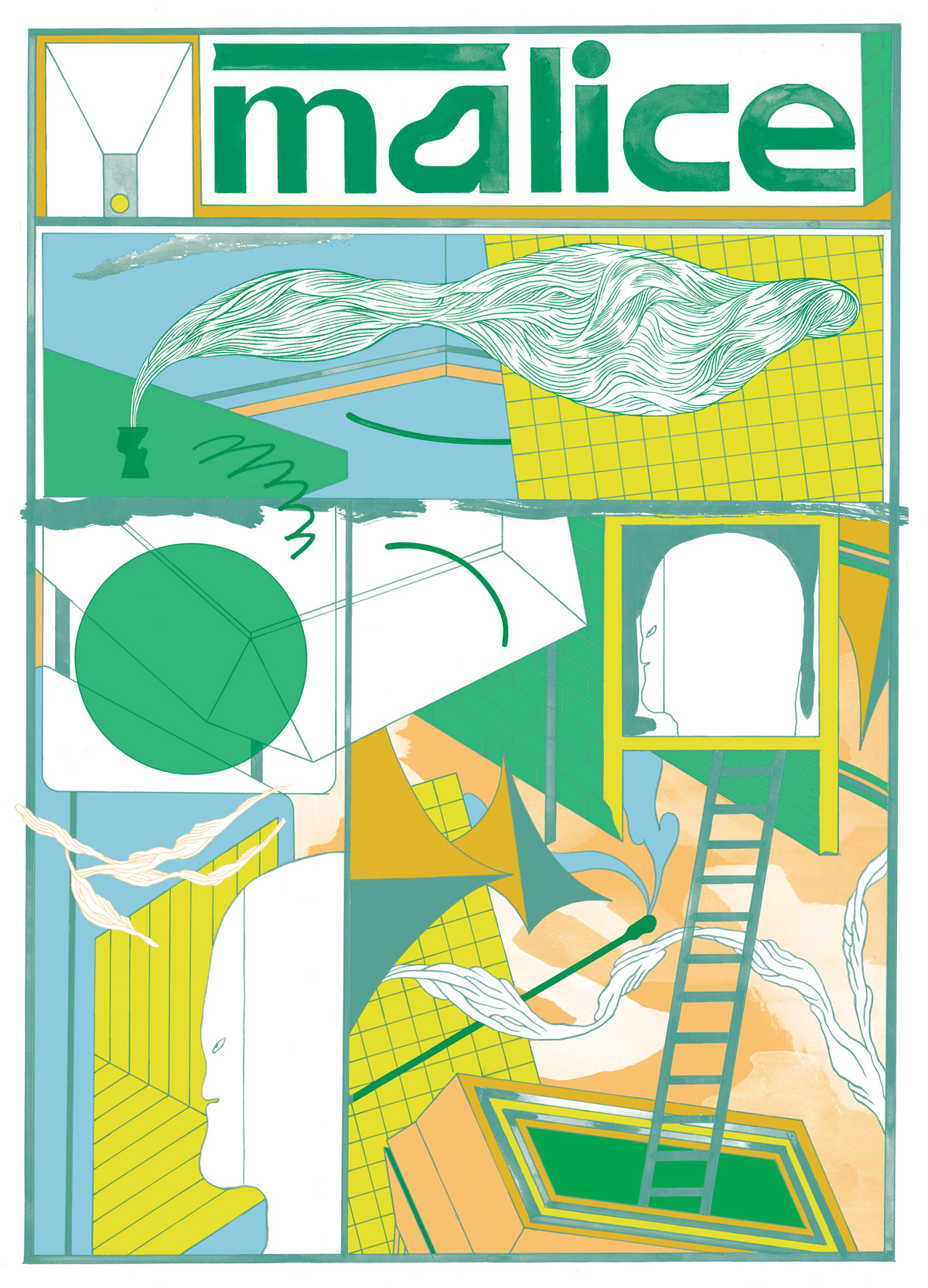 Jeff Hamada: Can you talk a little bit about the ladders in your work? It's actually been awhile since you created this t-shirt graphic for us but I still see ladders in more recent things too.
Patrick Kyle: The ladder is a motif for establishing the idea of space in a piece – especially in the more abstract images. They ground the images in reality – helps the viewer imagine the image as a physical space that you could move around and exist in.
Jeff Hamada: What's inspiring your work these days? What was the last thing you experienced that made you wanna immediately go home and make art?
Patrick Kyle: I just got home from a week long book tour with Connor Willumsen and Noel Freibert that was bookended with SPX and the New York Art Book Fair. We were each debuting new books from our publisher Koyama Press. Talking to Connor and Noel about their work and processes throughout the week was incredibly inspiring – they are both such thoughtful artists and people. The NY Art Book fair is one of my favourite shows and I'm happy I was able to make it to New York to check it out after the tour. I picked up a few things from Colorama that I'm excited about.
Jeff Hamada: Have you had any recent epiphanies about yourself or life in general?
Patrick Kyle: Nothing too specific but I'm turning 30 this year and I've been making comics and art publicly for about 10 years at this point, so I've been reflecting on what I've done so far and thinking about what I want to do going forward. I just want to keep moving, making new work and taking more chances.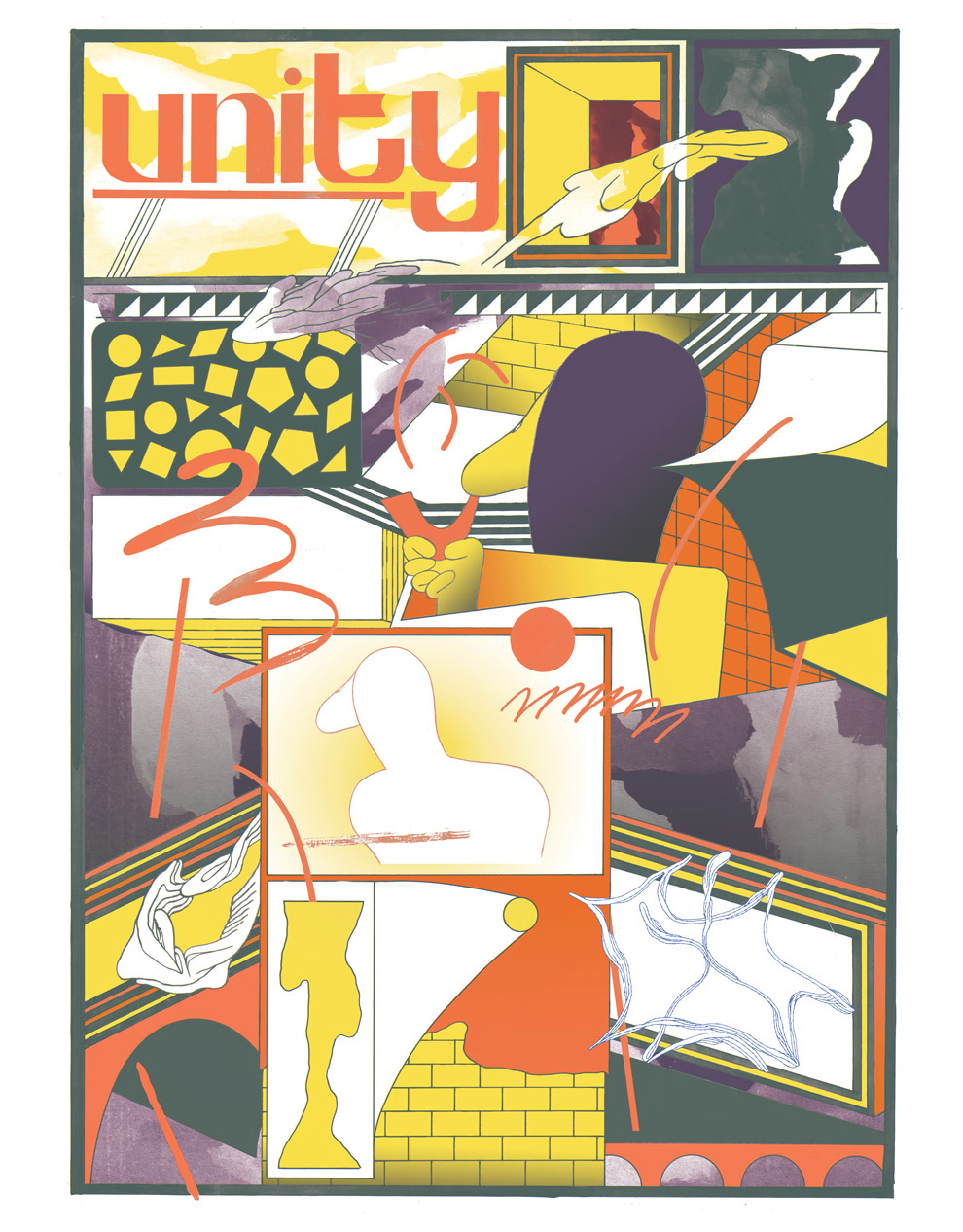 Jeff Hamada: I was looking at this subreddit recently where people described their "white whales"—things they've spent years searching but have been unable to find—and other people try to help them find them. (see here) Do you have a "white whale"?
Patrick Kyle: I don't think I have one at the moment. When I was a kid or in high school I always was looking for things that I couldn't find (good comics – inspiring art – unusual music) and that was frustrating, but moving to the city and going to art school changed that.
Jeff Hamada: What's one thing you'd like to accomplish in the next year? And what's one thing you'd like to accomplish in your lifetime?
Patrick Kyle: I feel maybe a bit stunted and isolated by just doing cartooning an illustration stuff, so I'd like to move into making larger pieces and paintings and maybe participate in more community based projects.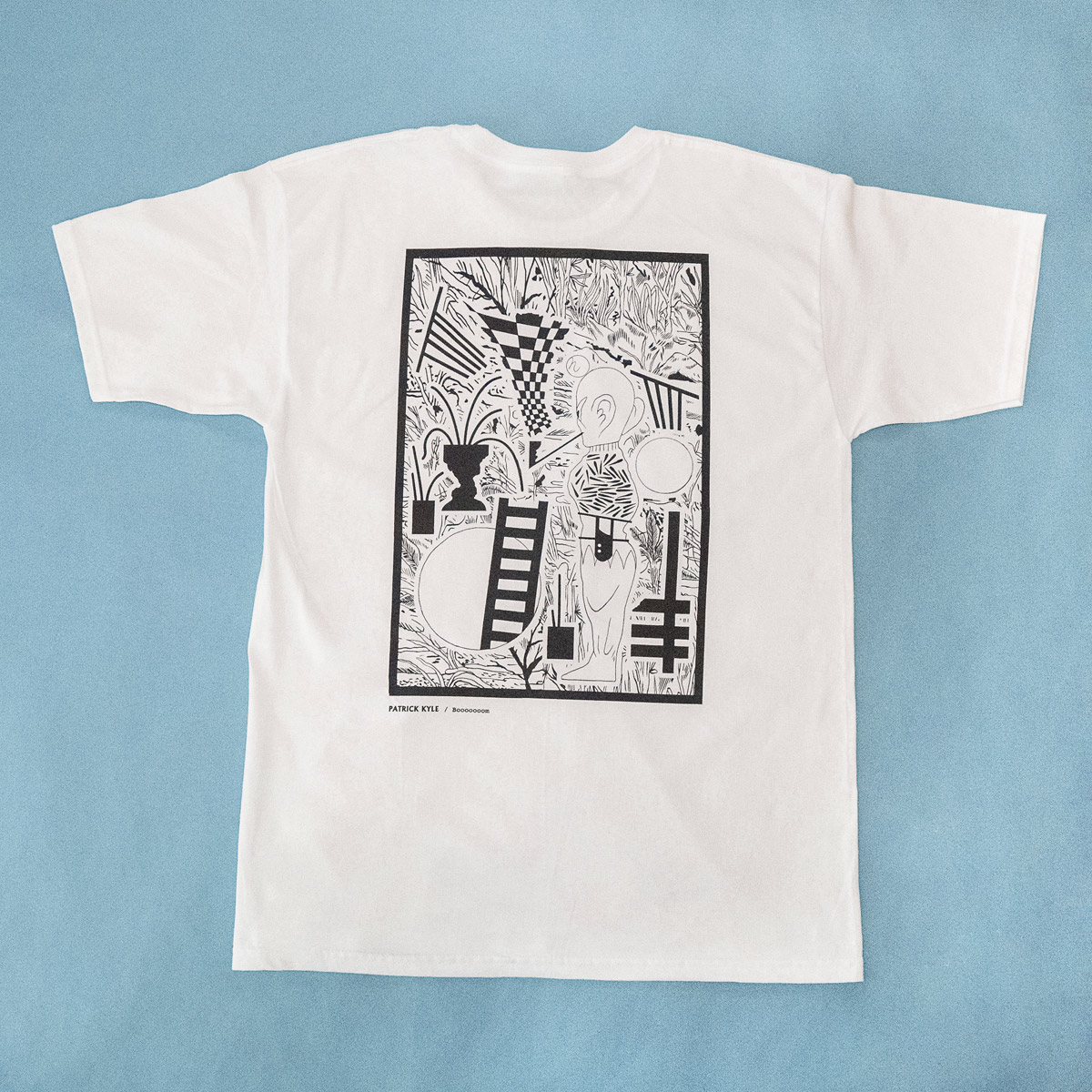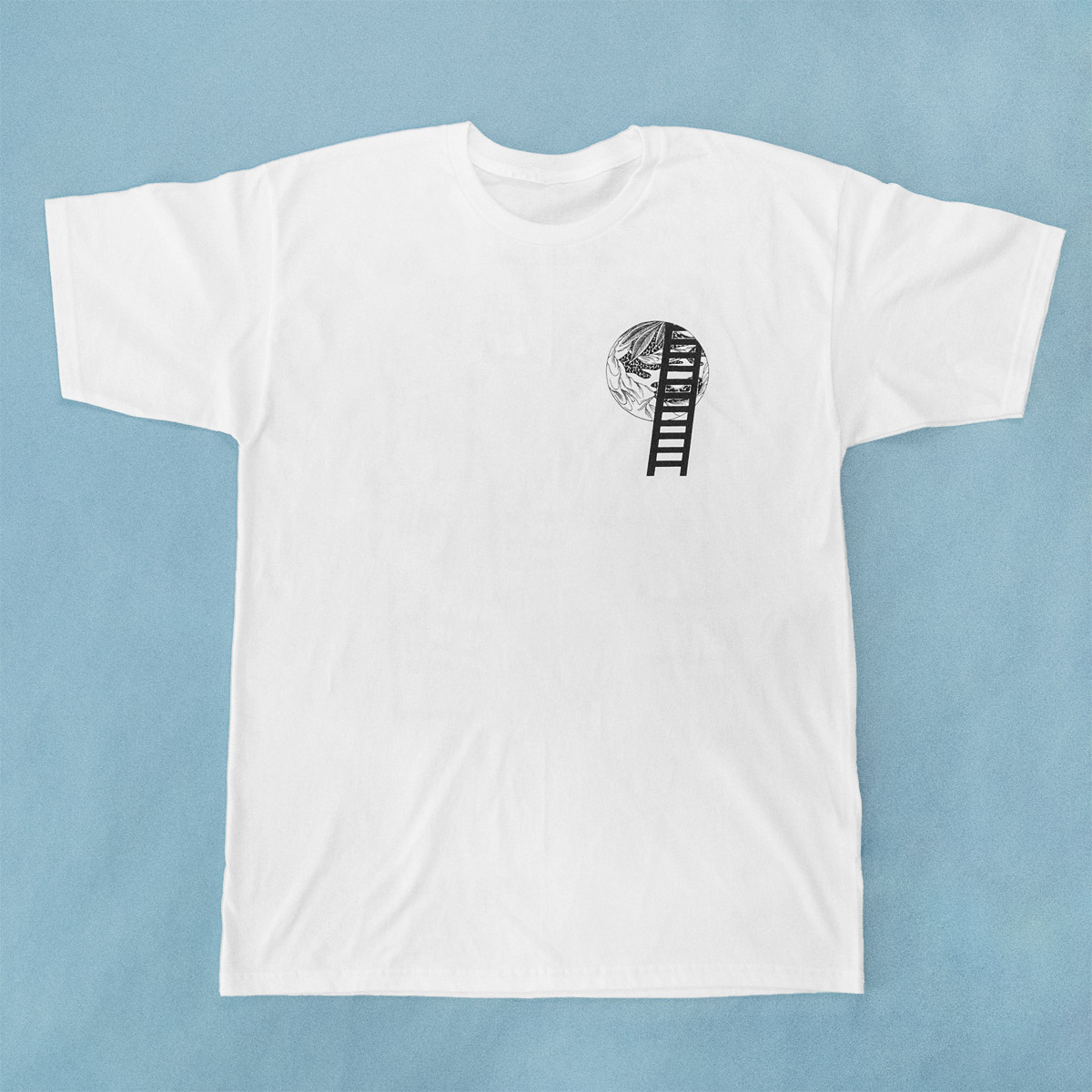 Related Articles