Artist and animator Nino Werner and software engineer Athos Kele want to make a satirical video game in which world leaders fight each other in a classic 2D pixel art style. Drawing inspiration from games like Street Fighter II, the characters in World Warriors 3: Nuclear Conflict each have special moves, albeit slightly more controversial ones — Trump for instance has a "wall" move and a "grab" move.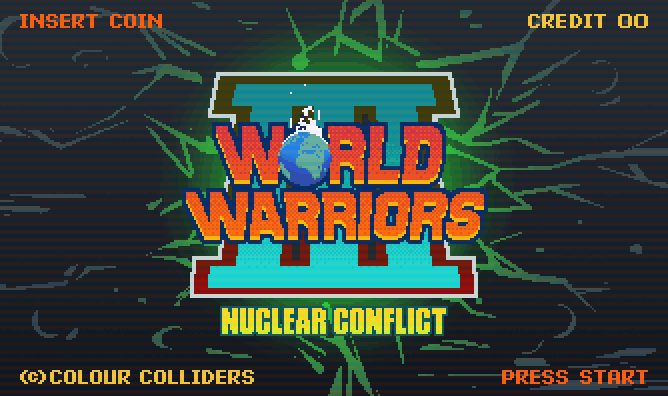 Nino has created a Kickstarter for World Warriors 3, and I'm sure whether the game actually gets made or not, images from it will spread all over the Internet. Have a look at some of the screens below, there are so many little details.
Previously Werner made a game called Bundes Fighter II (see above) which satirized German politics, so this new project is an obvious continuation of it with a more international focus.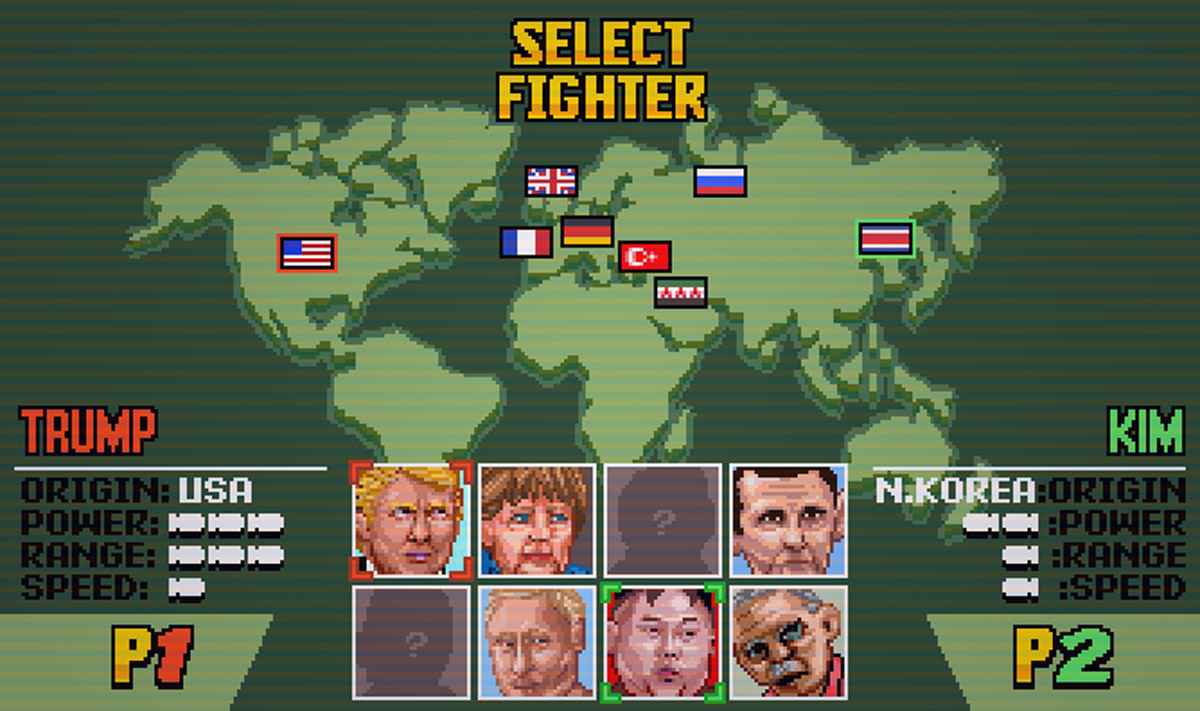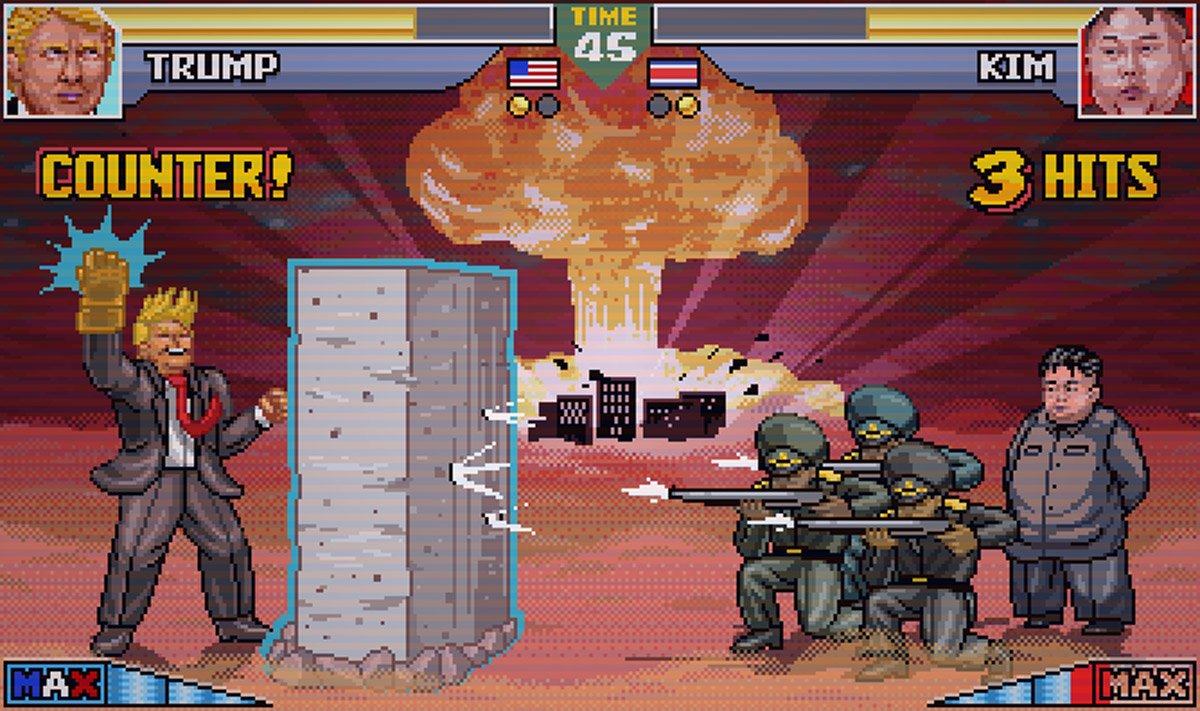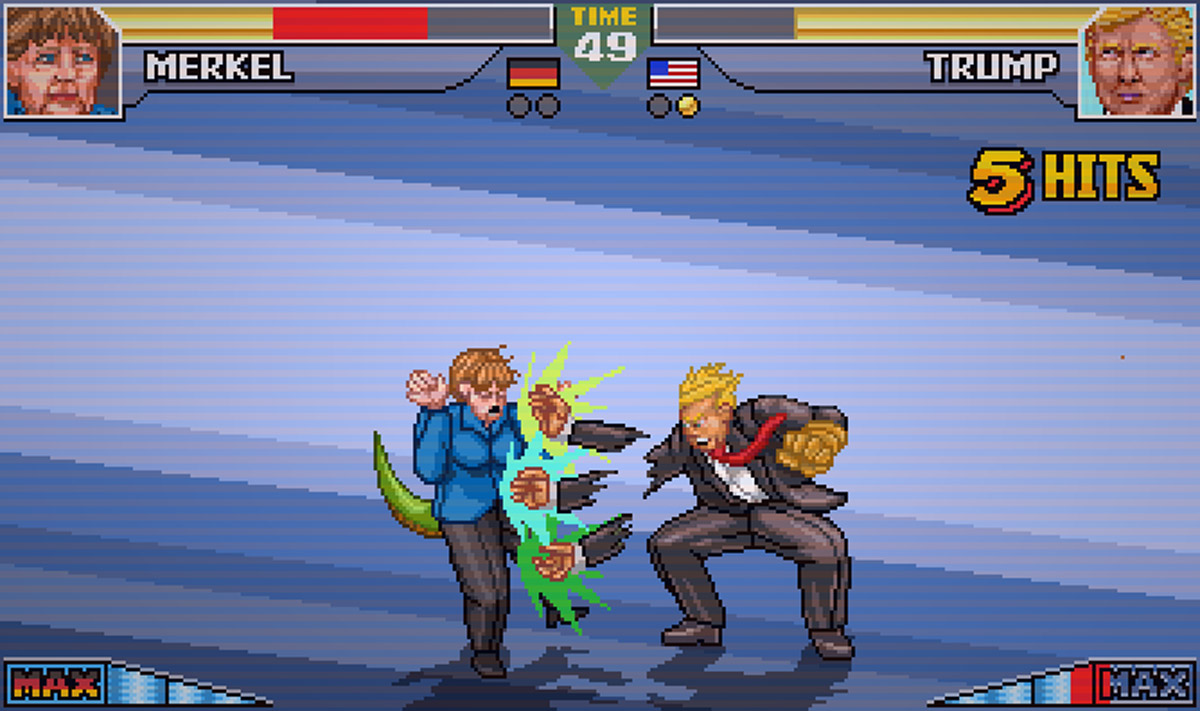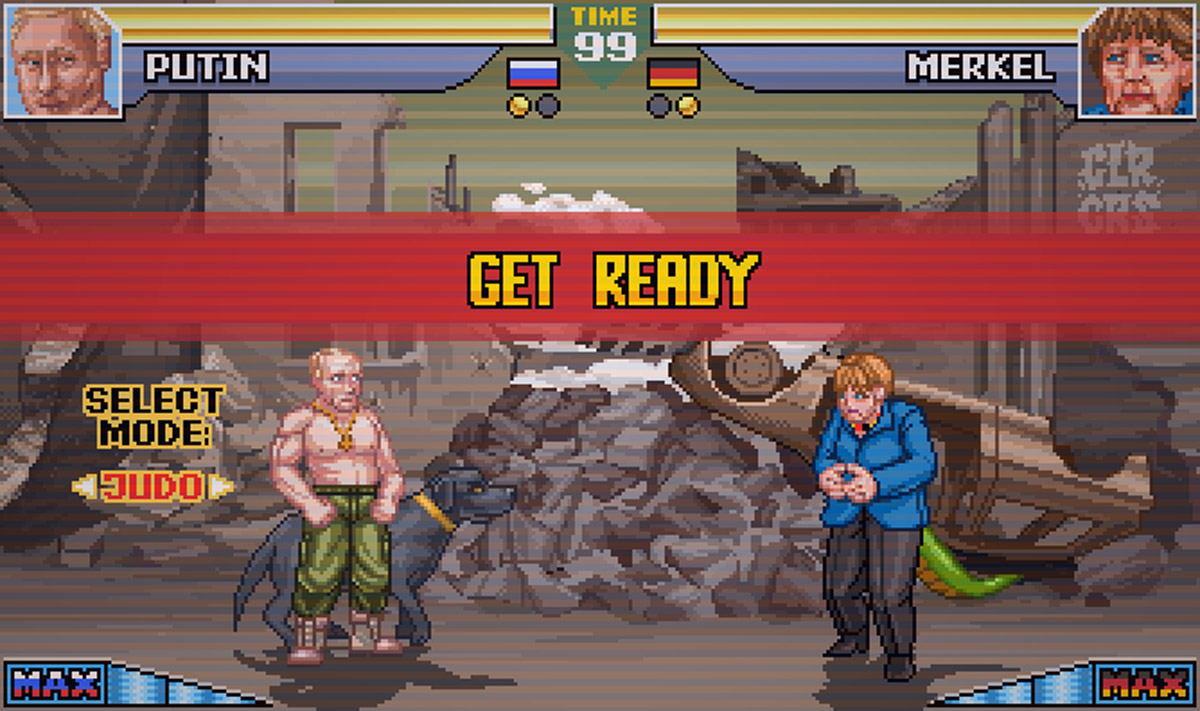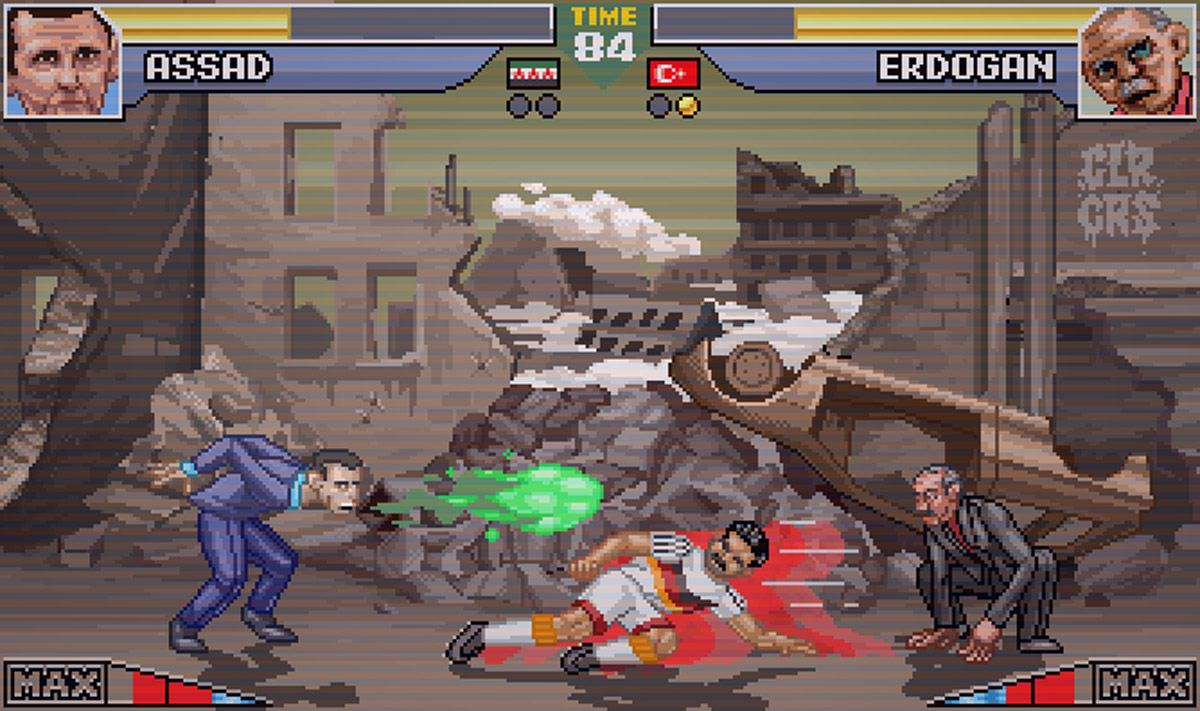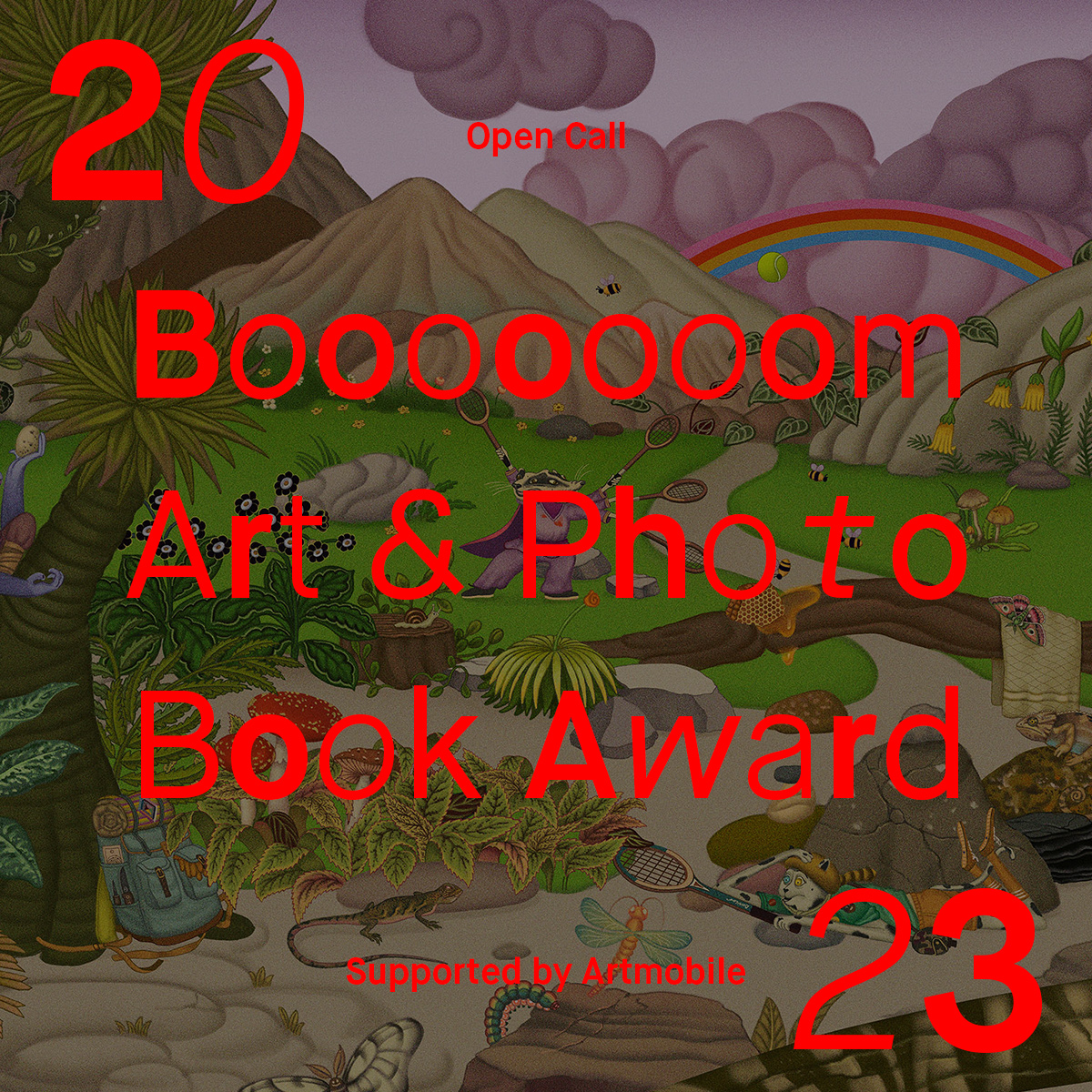 Call to Submit: 2023 Booooooom Art & Photo Book Award
If you have a specific series or a cohesive selection of work that you want to turn into a book, we want to see it.
Learn more
Related Articles