Love these stone-carved handhelds by Toronto-based artist Laura Moore. Incorporating her "penchant for scavenging," Moore's projects frequently involve an act of discovery and unexpected monumentalization. Whether it's an old computer monitor, memory stick or cell phone, Moore's collection of discarded devices — immortalized in stone — can't help but draw out issues of technological waste and our increasing 'throw-away' culture.
"A large body of my work is carved in stone; the principal material of monuments and sculptures that tell our history. As a medium, stone foregrounds my primary interest: scale. Its discrete erosions and inherent monumentality invite us to compare our largeness and smallness against it. I'm intrigued by the limitations of scale: how small can a particular work be and still be able to communicate its message? How large can a public installation be and still be experienced as sculpture? How do the components of a particular work formally relate to each other and to the human body? Ultimately, my work explores the tensions between the monumental and the handheld, the disposable and the permanent, and the interactive and the inert."
See more of Moore's 2004-2018 handhelds below as well as images from her artist residency in Norway (wherein Moore carved 100 USBs in soapstone and distributed them along the shoreline at Korsvika, Trondheim) and progress shots of her new series of maple tree USBs. Photos by Paul Cimoroni. Call to Submit: "Array" Photo & Art Features
We're now accepting submissions for "Array". This is open to artists and photographers!
Learn more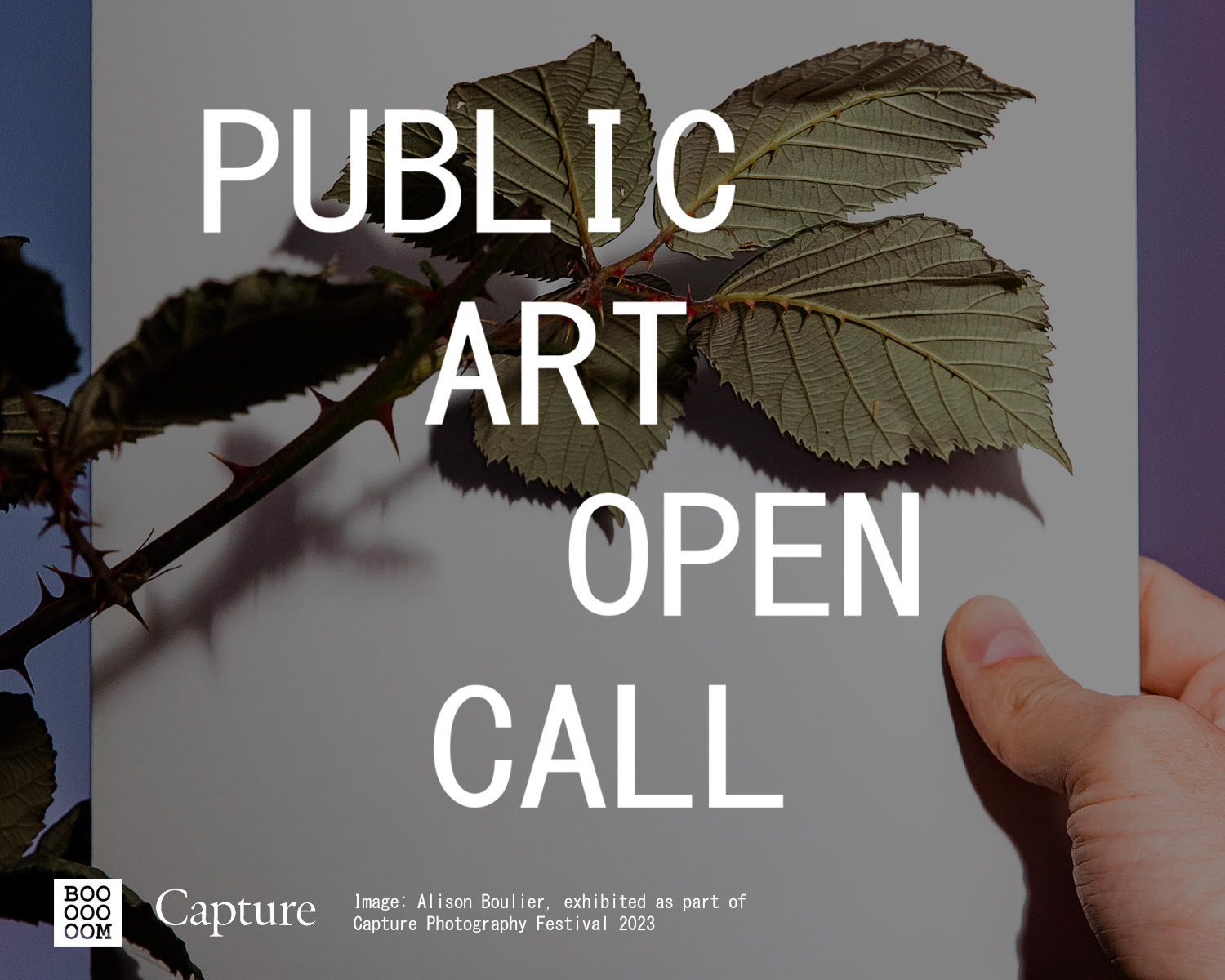 Booooooom x Capture: Public Art Open Call
Once again we're teaming up with Capture Photography Festival to curate a public art installation in Vancouver!
Learn more
Related Articles