It's our favourite time of year! POW! WOW! Hawaii kicks off this weekend and we're extremely excited to be one of the media partners once again. One of our very own members, Drew Young, is headed out there to paint a mural for the first time and we'll be sharing his experience via our Instagram throughout the week.
In 2018, the festival was held in Washington D.C., Kathmandu, Nepal, Long Beach, California, Worcester, Massachusetts, Rotterdam, Netherlands, San Jose, California, Kobe, Japan and now it returns home to Honolulu, Hawaii.
A ton of artists we love will be out there for this one: Joao Ruas, Lauren YS, Amy Sol, Aaron De La Cruz, Kevin Lyons and many others. Logan Hicks and Shepard Fairey will be doing artist talks, and Thinkspace and Spoke Art have each organized art shows that will open during the week. The big concert event this year features Eminem, Logic, and Sheck Wes. It's gonna be a big one.
Check out the festival schedule here and be sure to follow along on their Instagram @powwowworldwide.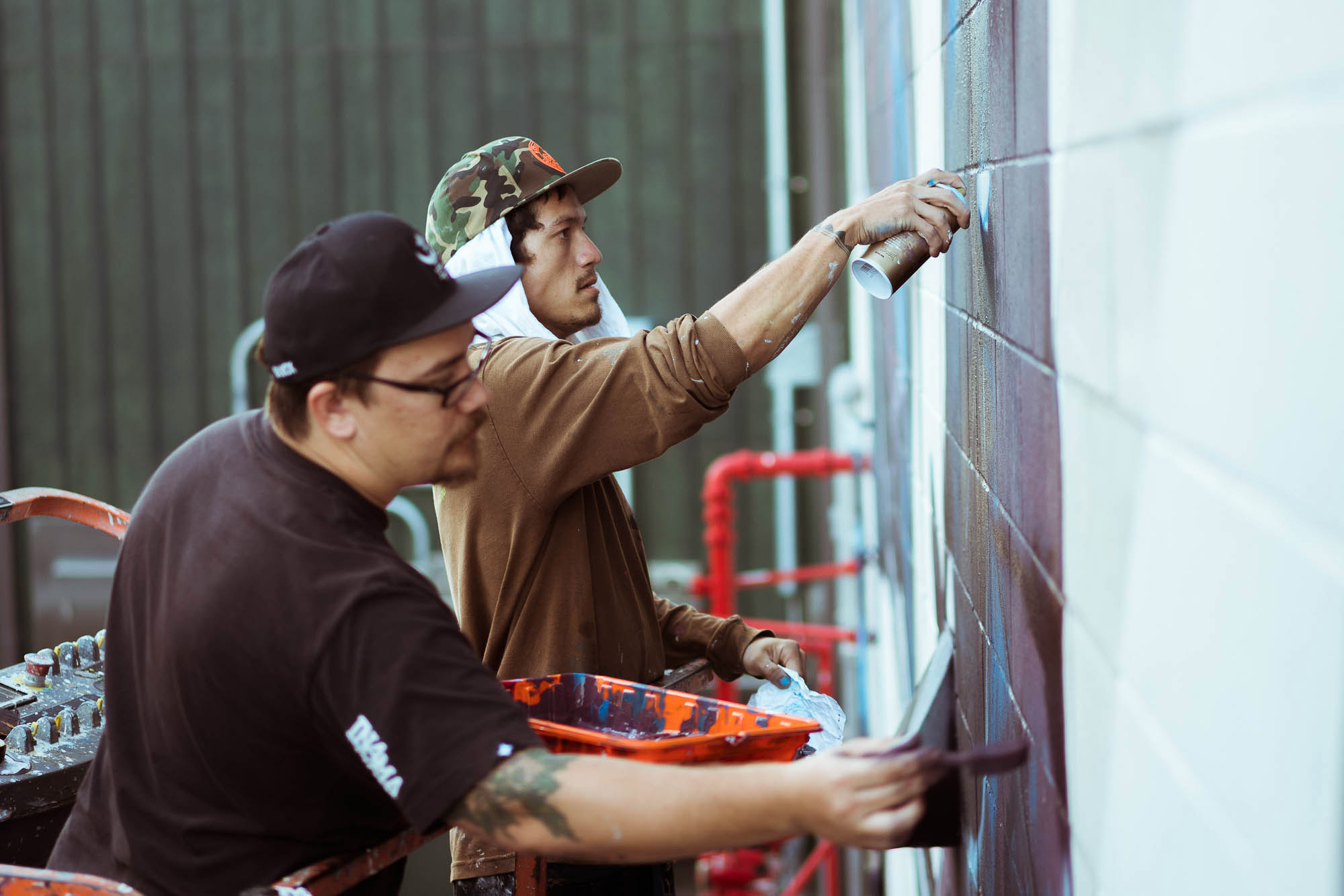 See the full artist roster below!
POW! WOW! Hawaii 2018 Visiting Artist Roster
Amy Sol (@amysol) – California
Lauren YS (@lolo.ys) – California
Ekundayo (@sorrowbecomesjoy) – Hawaii/Washington
Joao Ruas (@feral_kid) – Brazil
Reeder One (@reederone) – California
Mr. Hahn of Linkin Park – (@mrjoehahn) – Hawaii/California
ONEQ (@negiyakisoba) – Japan
Crash (@crashone) – New York
Mike McGinn of World of Dance (@mcginnster) – California
Spidertag (@spidertag) – Spain
How Nosm (@hownosm) – New York
Logan Hicks (@loganhicksny) – New York
Zepha (@zepha1) – France
Roamcouch (@roamcouch) – Japan
Superdeux (@superdeux) – California
Shepard Fairey (@obeygiant) – California
Kevin Lyons (@klyonsnatborn) – New York
Mayo (@mayonaize) – Australia
Drew Young (@drewstuff) – Canada
Eddy Angel (@efangel) – Florida
Aaron De La Cruz (@aarondelacruz) – California
Woes (@woes) – Hawaii/California
OG Slick (@og_slick) – Hawaii/California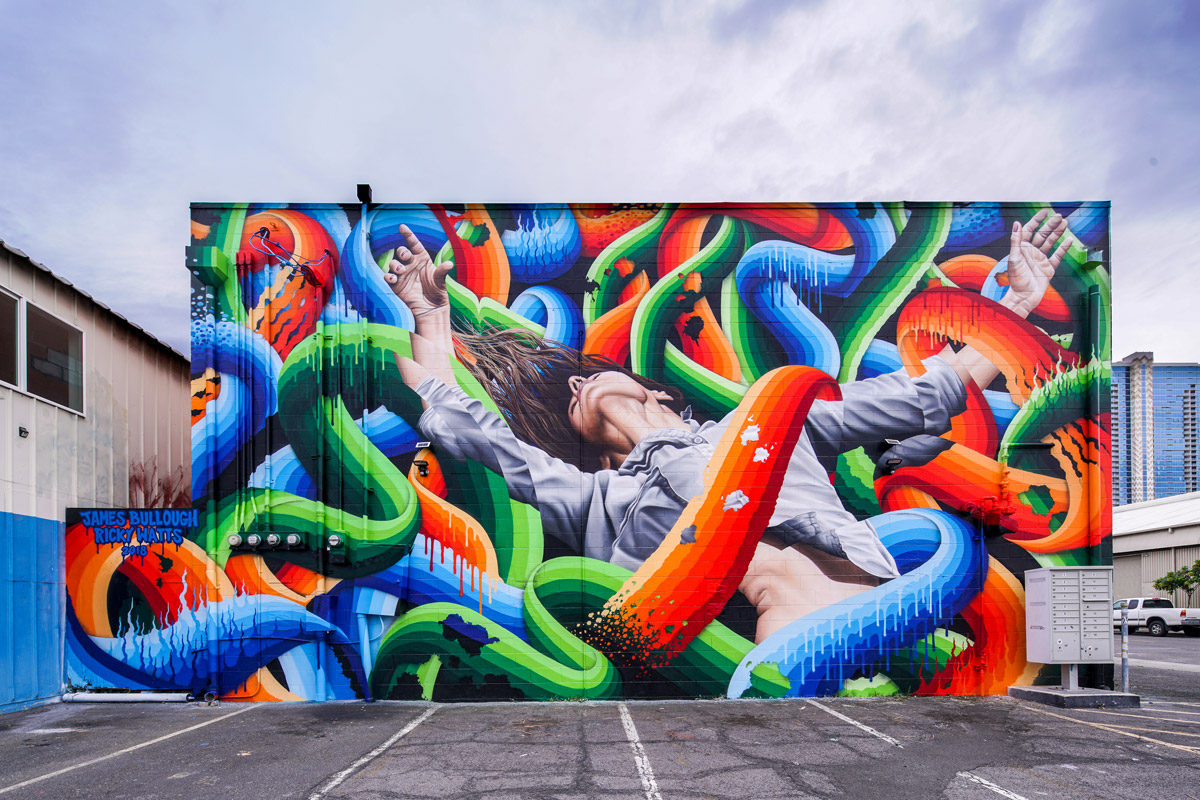 POW! WOW! Hawaii 2018 Local Artists
7Sketches (@7sketches)
Asalt (@asalt_one)
Cme (@cme_uglykids)
Cory Taum (@kamehana_o_kala)
Ckaweeks (@jahjahjitsu)
Mystic
Devour (@dev.vision)
Gary Draws Fish (@garydrawsfish)
Gavin Murai (@reckonshop)
Gezu
Jasper Wong (@mrjasperwong)
Jeffrey Gress (@pro_gress)
Dak1ne (@dakine.dak1ne)
Kahiau Beamer (@mungmonster)
Kai Kaulukukui (@artworkofkai)
Kamea Hadar (@kameahadar)
Kaplan Bunce (@kapache1)
Katch (@katch1)
Kate Wadsworth (@wadsworthink)
Kealakukui of 808Urban (@kealakukui_)
Kris Goto (@kgotoart)
Lucky Olelo (@luckyolelo)
Luke Dekneef (@landrexd)
Render (@render808)
Matthew Tapia (@matthewtapia)
Maek (@hydeclyde)
Melon James (@olboy_melon)
Jesico Serrano (@goodgrief_tattooer)
Oera (@uglykid_o)
Prime (@808prime)
Puff (@pufftronic)
Retsy
Sidy (@sidylife)
Jack Soren (@jacksoren)
Nanea Lum (@nanealum)
Ran Noveck (@rannoveckart)
Katoe
Solomon Enos (@solomonenos)
Unomas (@unomaser)
Wooden Wave (@wooden_wave)