This month, Ukrainian-Australian artist and tattooist Stanislava Pinchuk (also known as Miso) is having her first museum solo show, "Immigration Granulation", open at the Immigration Museum, in Melbourne. The exhibition presents a series of immigration journeys tattooed onto the bodies of those who made the journeys. The inked lines are complemented with beautiful gold jewellery made by Zaiba Khan using gold granulation from staple foods that the wearer would have eaten on their journey.
"When skin is tattooed, it undergoes the medical process of granulation to heal itself. Capillary vessels form into small beads, as new connective tissue forms over the wound. Jewellers use the same granulation process in creating ornament. Gold is heated into a capillary reaction, and the resulting beads are fused into decorative patterns and arrangements over a metal surface; a technique that has itself migrated globally. And of course, farmers have always used the granulation process in the preparation of staple foods."
Pinchuk also curated other works for the Immigration Museum as part of "Our Bodies, Our Voices, Our Marks", which opens on May 24th and explores the art of tattoo, identity and community.
Photography by Gavin Green.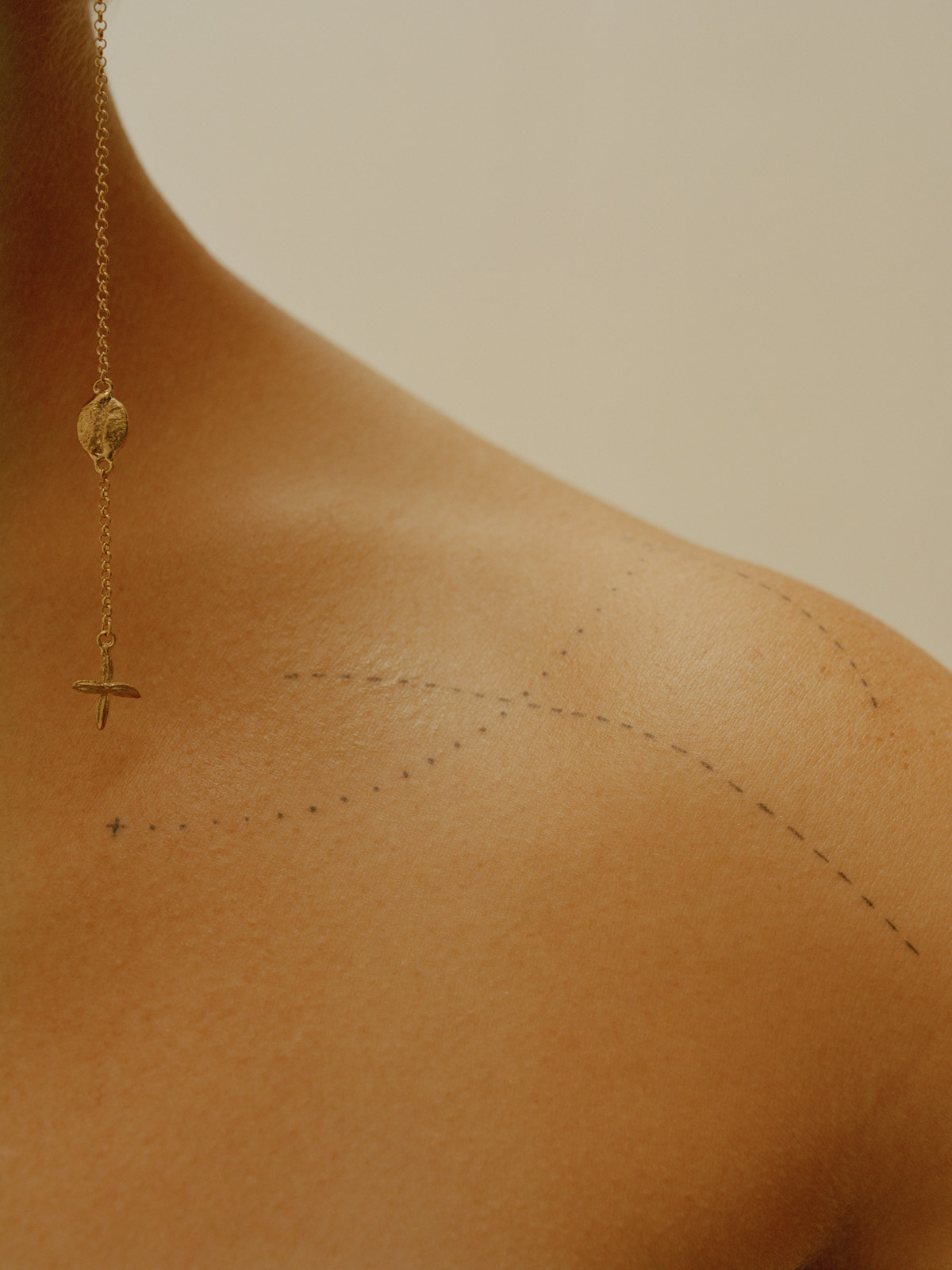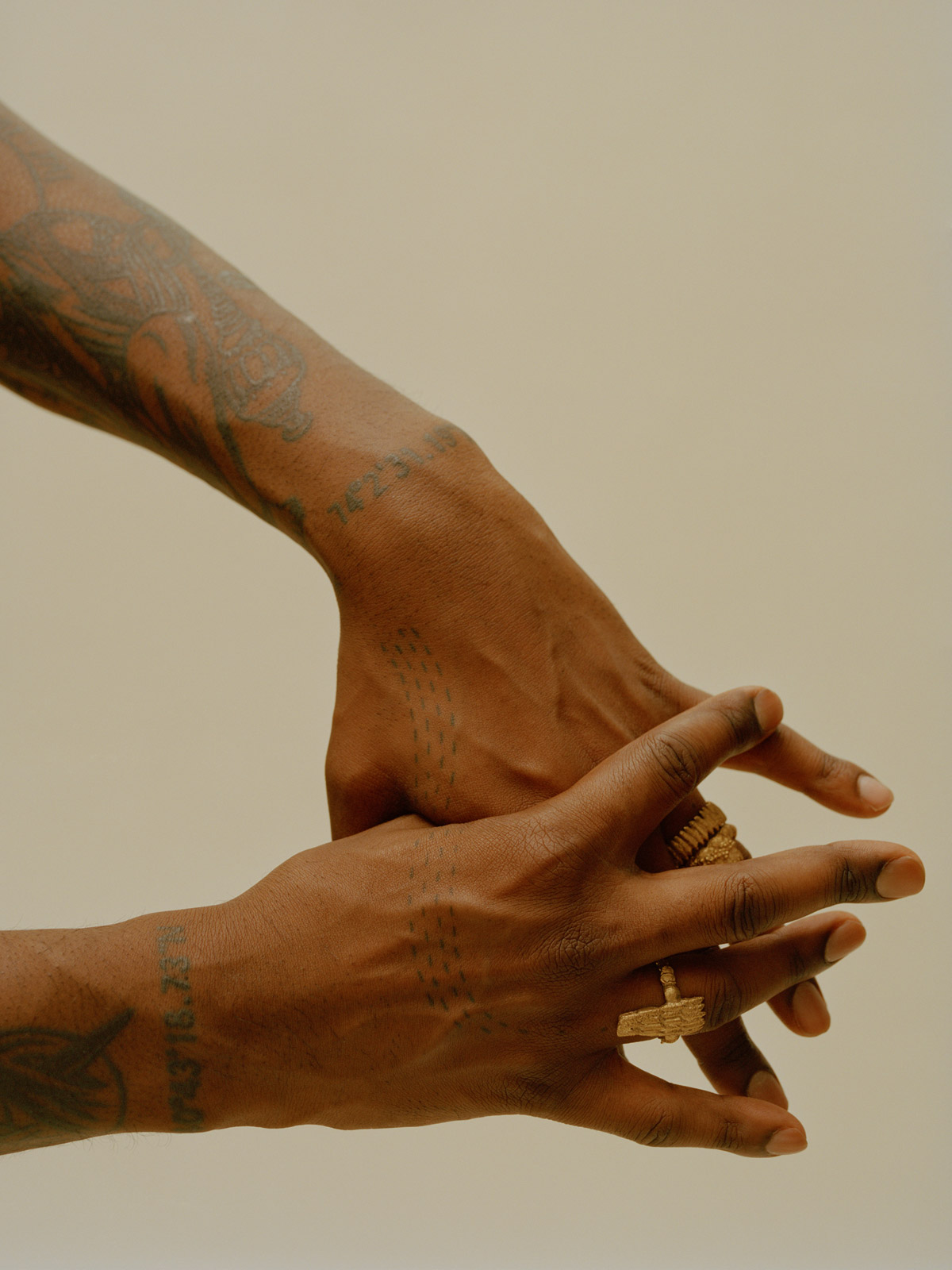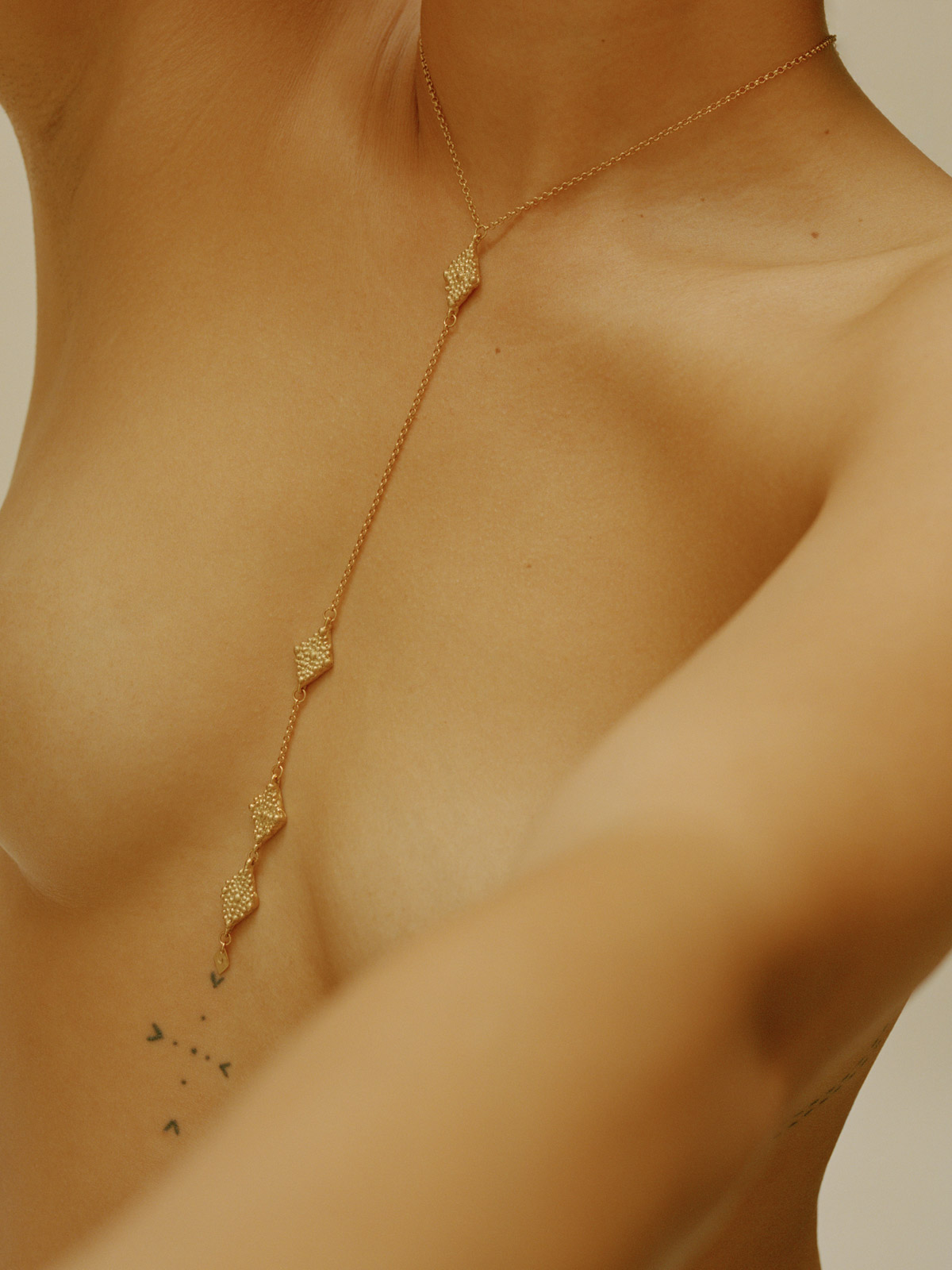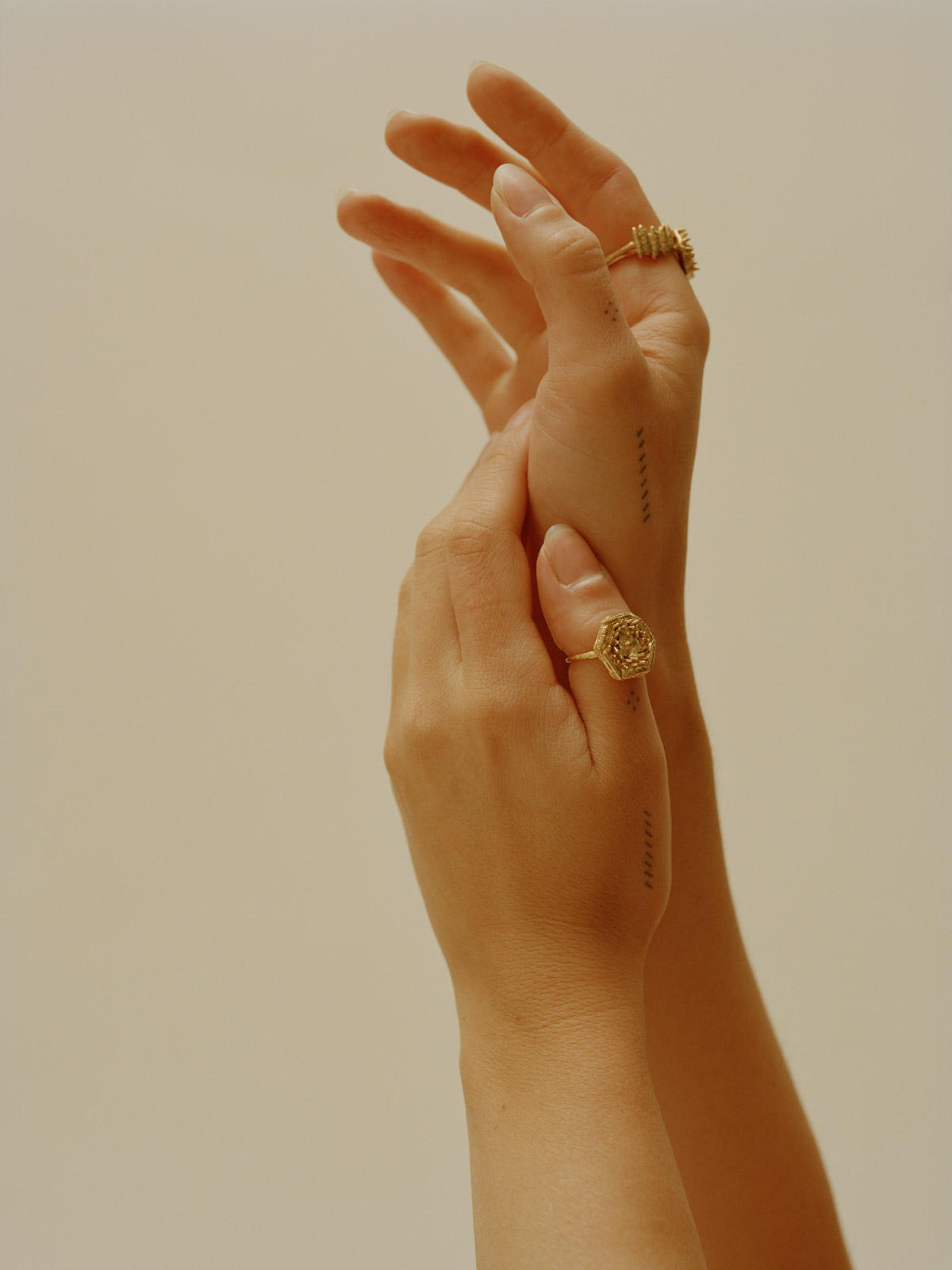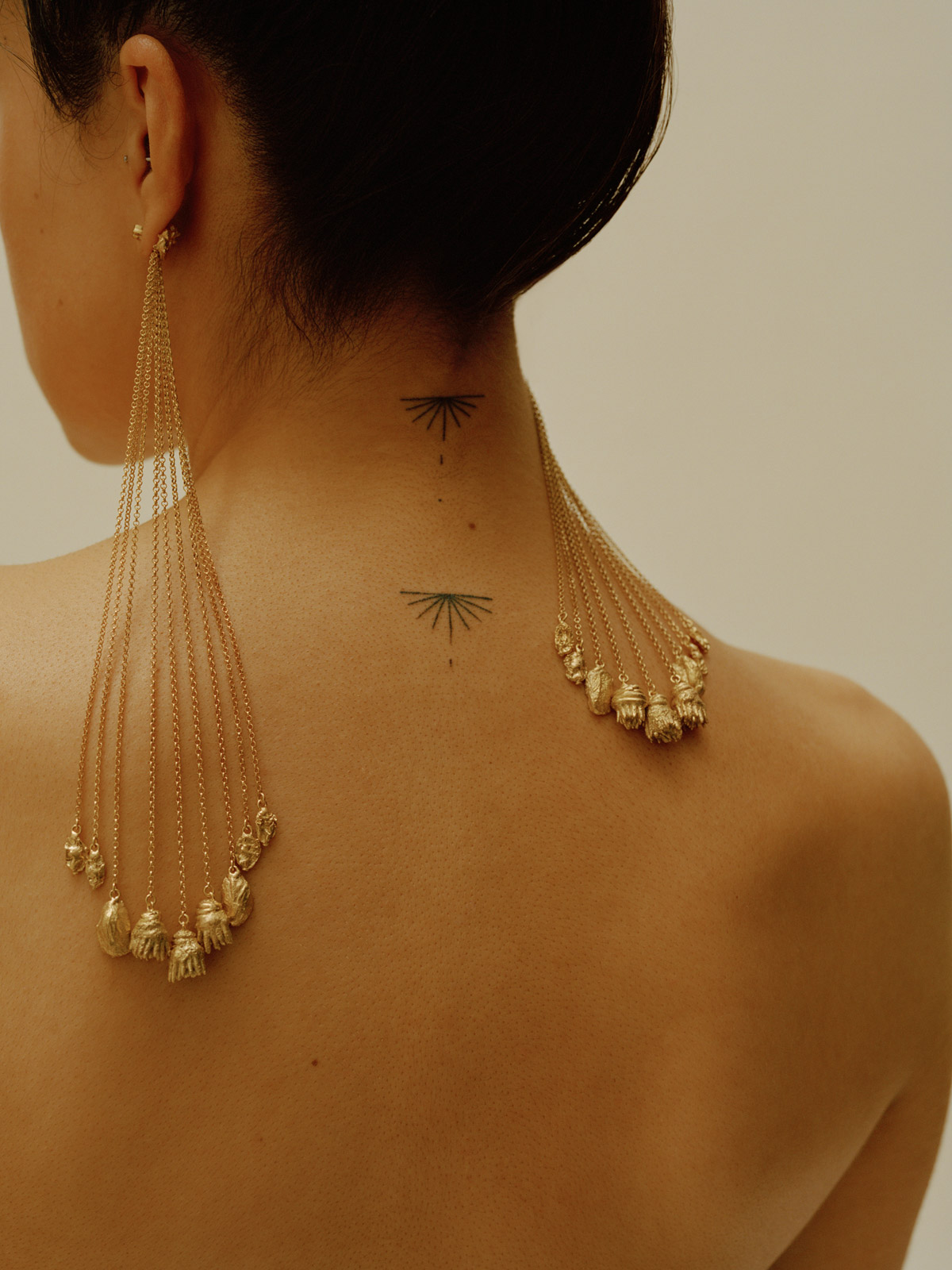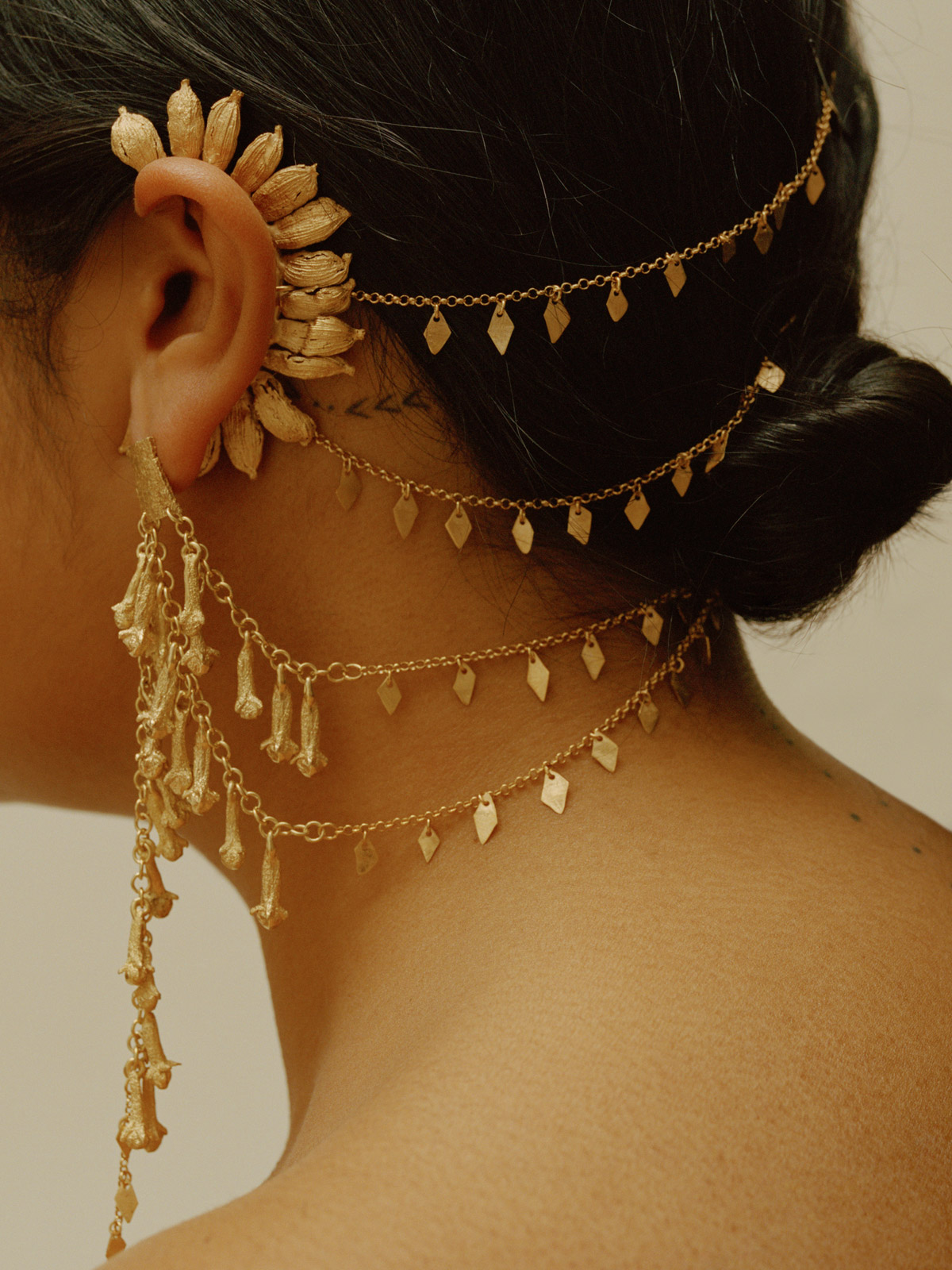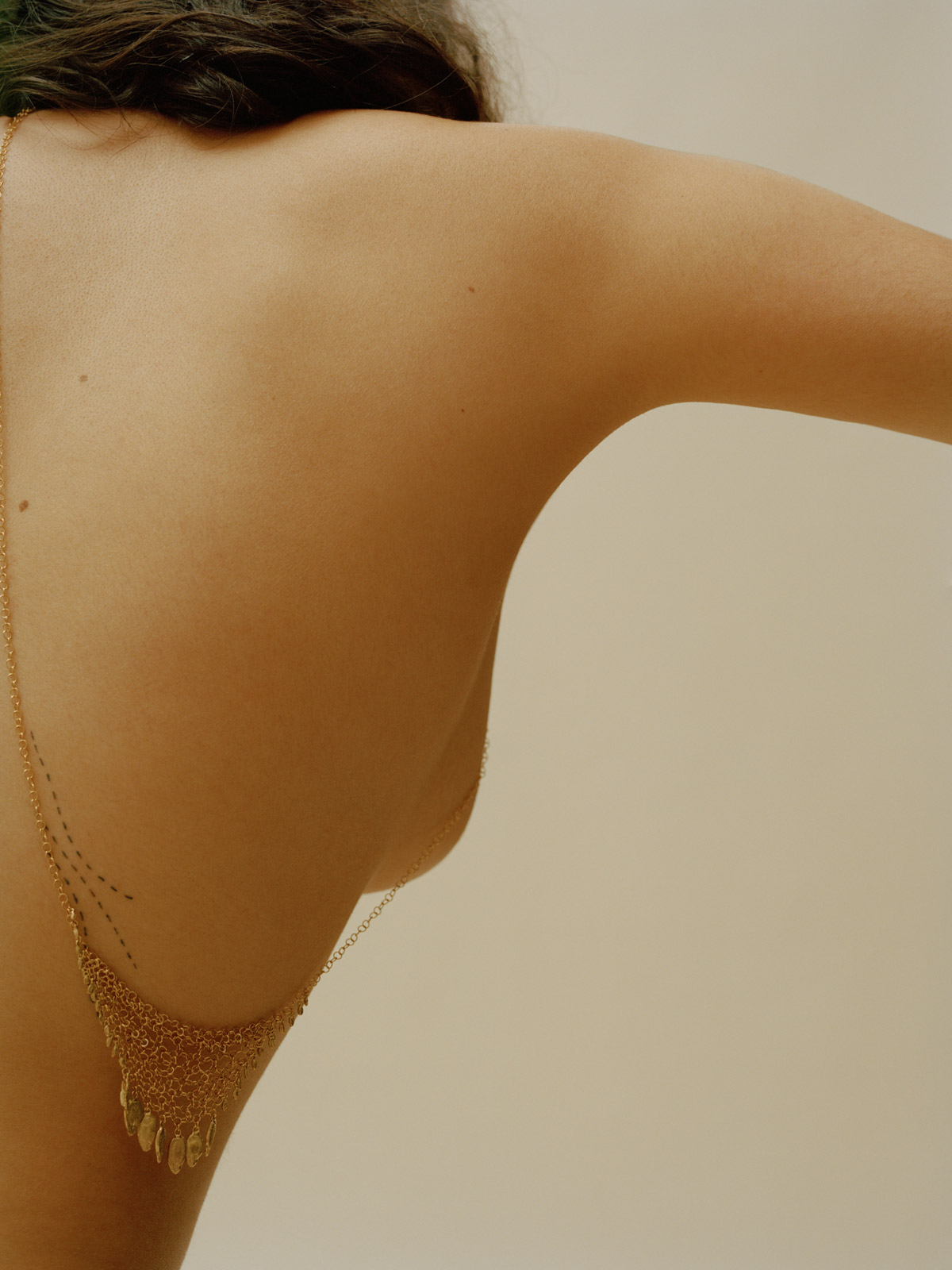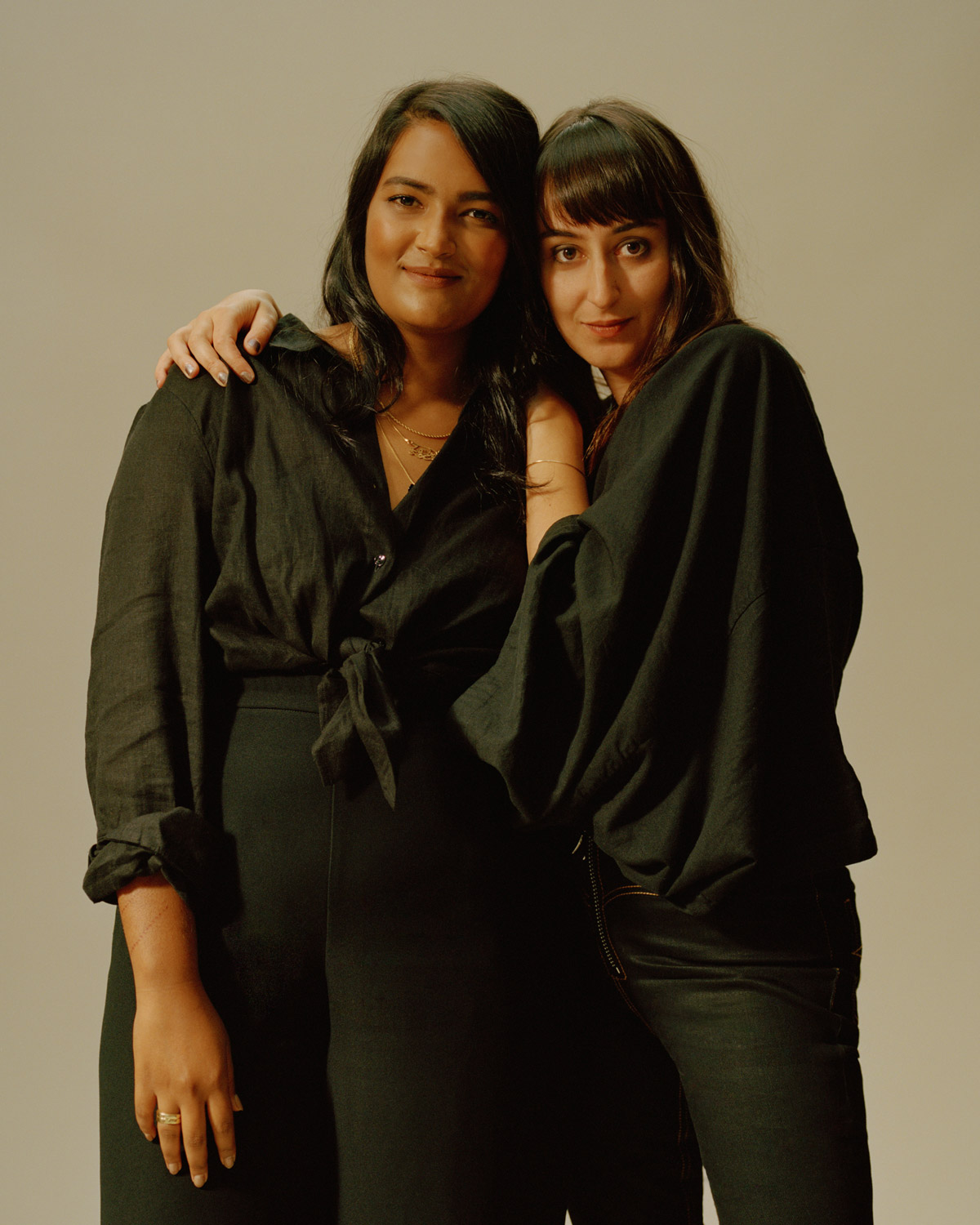 Zaiba Khan and Stanislava Pinchuk
Related Articles