Inspired by the words of climate activist Greta Thunberg, Iranian artists Icy and Sot created a sculpture of a house and set it ablaze. It's quite a striking image as the house has been simplified to just the frame—a series of lines. There's a video of the artwork as well but I think the images say all that needs to be said. How long will we let this planet burn before we do something about it?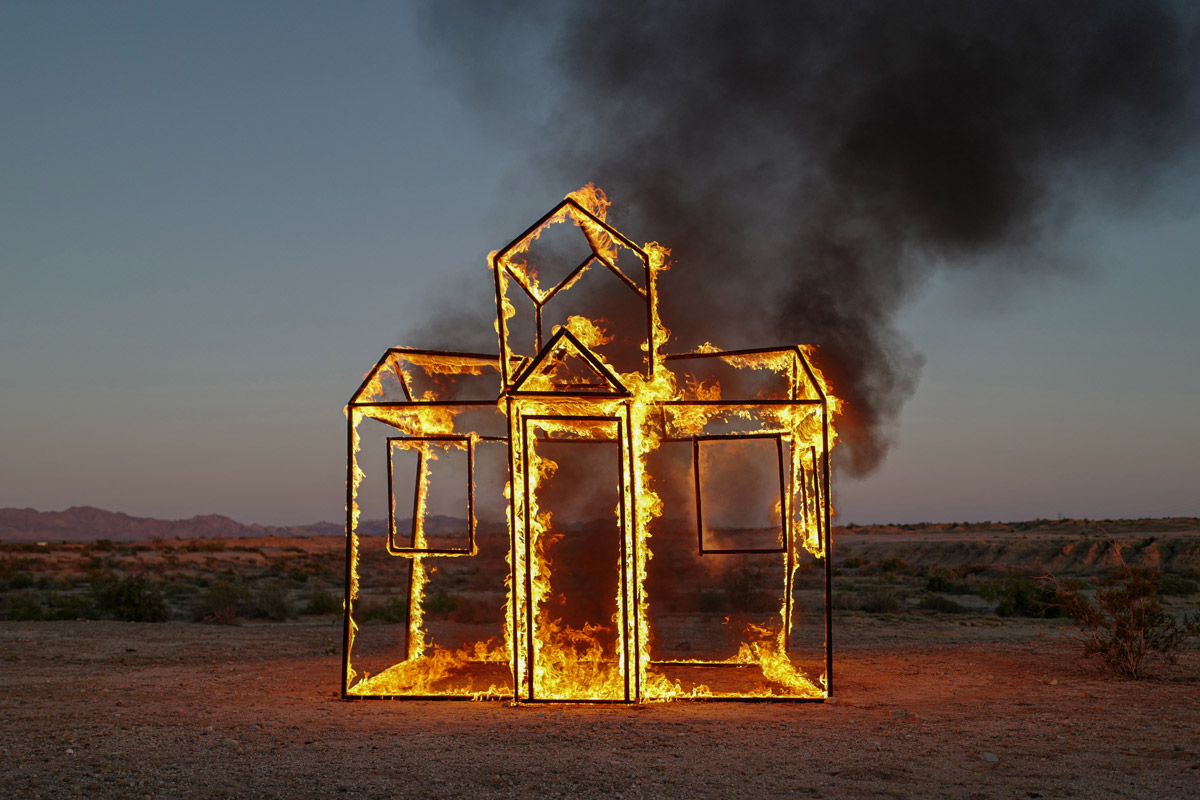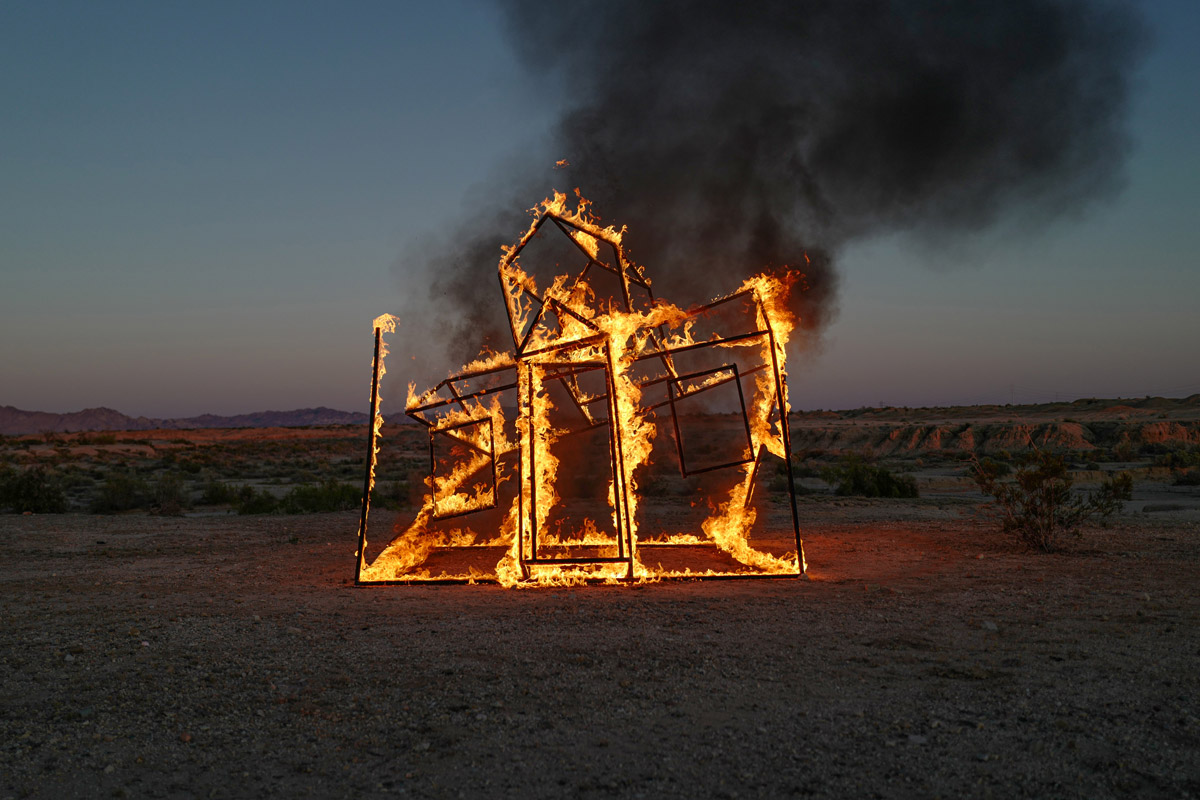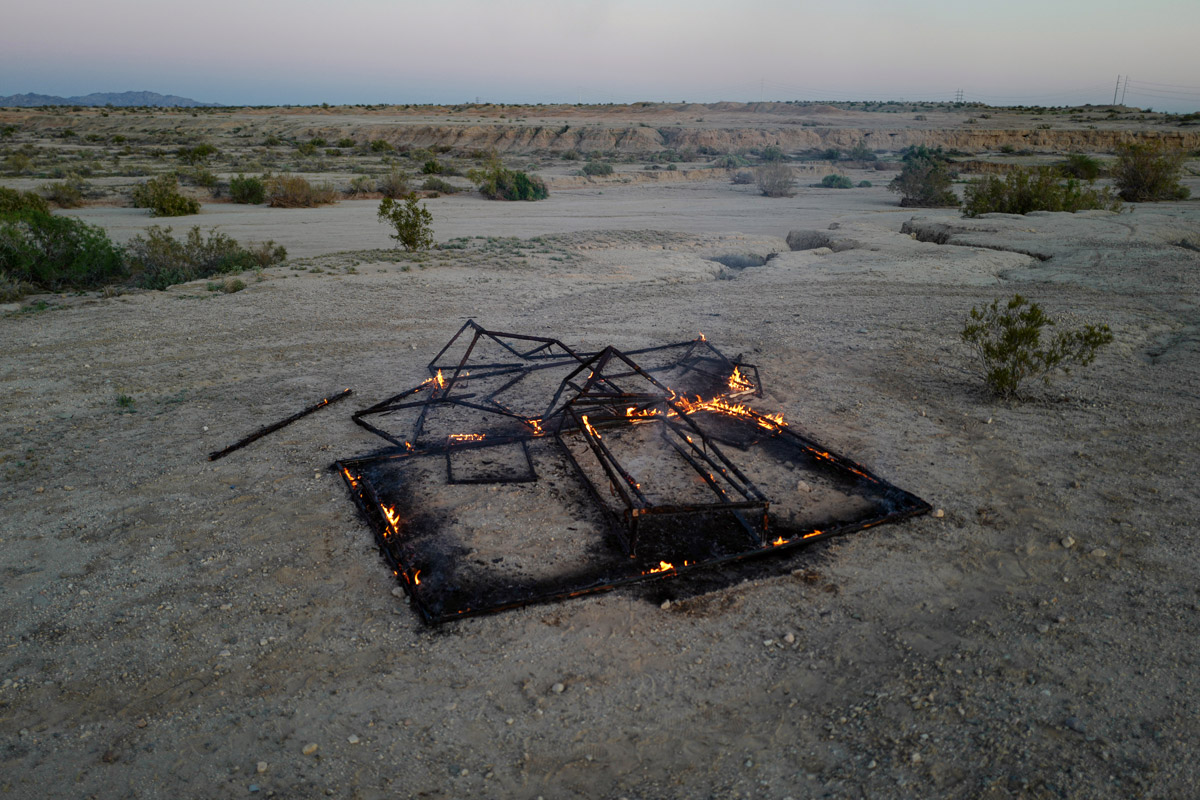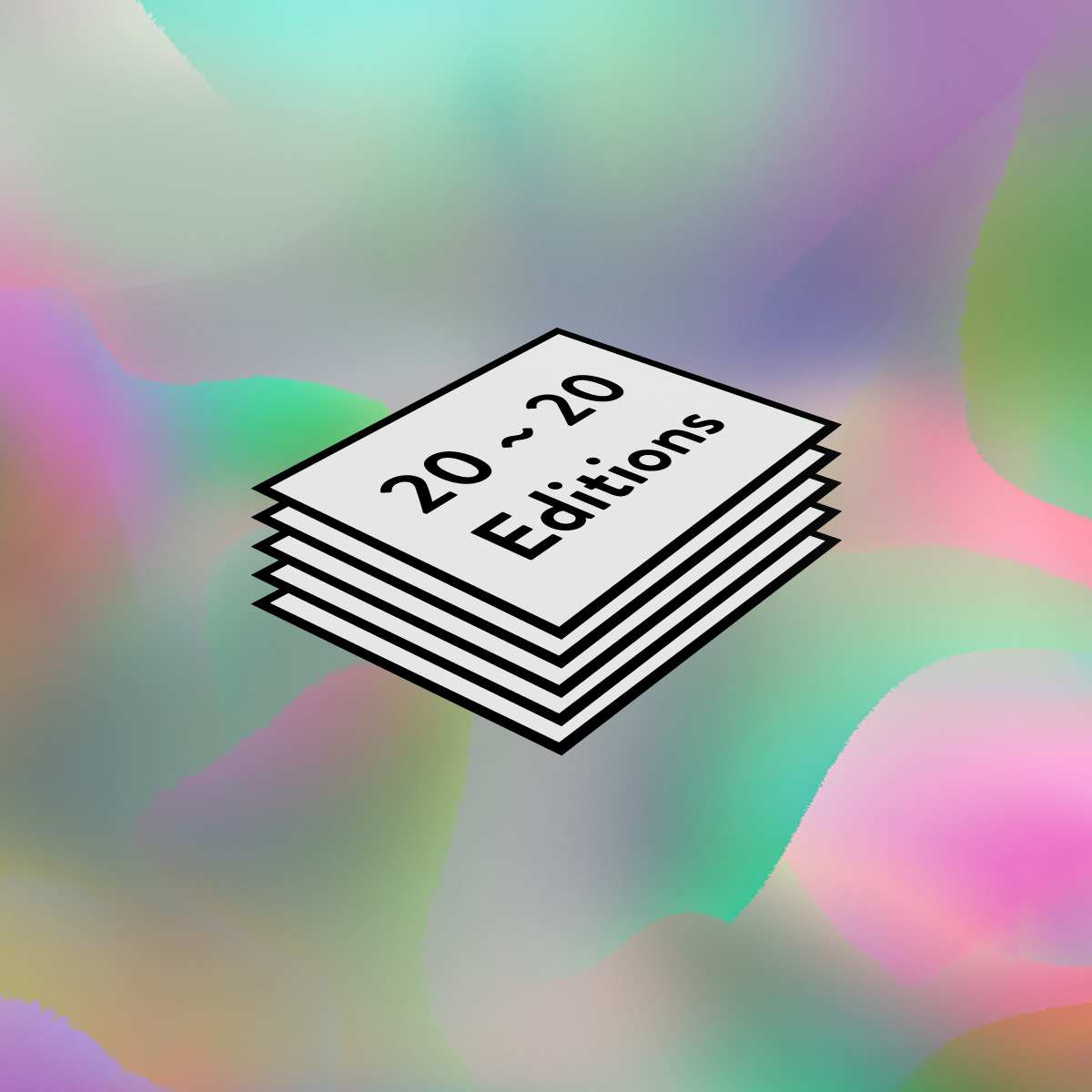 Call to Submit: Booooooom 20~20 Art Print Editions
If you have an image you'd like us to help you turn into a print edition, this is your chance!
Read More
New Graphic T-Shirts in our Shop!
We have some brand new graphic tees in the shop, get 'em while you can!
Shop Now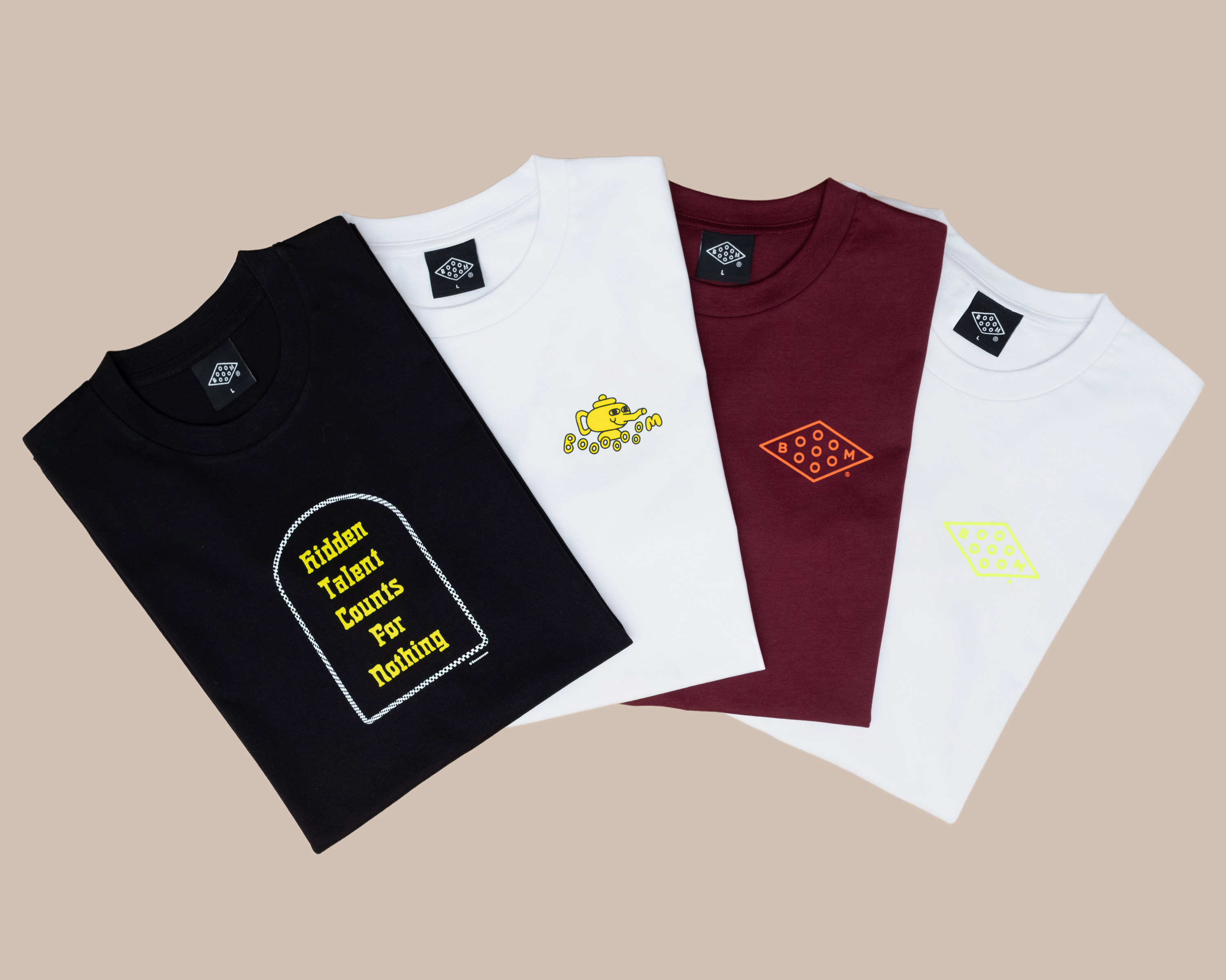 Related Articles