We are excited to team up with two very friendly and extremely knowledgable guys, Andrew Dickson and Aaron James aka Mt. Freelance, on a new initiative to give all of you the chance to ask your burning questions about surviving as a freelancer.
Andrew and Aaron are creatives who met at Wieden + Kennedy and have years of experience working with some of the biggest brands in the world. Andrew is a copywriter and creative consultant and was a director of the WK12 experimental ad school. Aaron is an art director who has made things for the likes of Adidas, Nike, and Patagonia (and once starred in Portlandia). They recently put their heads together and designed a course, Mt. Freelance, filled with stuff they wish they'd known when they were just starting out. Their goal is to "help freelancers freelance better".
Last week I took the course to see if it would be a good fit for us to share here. Having worked as a freelance designer for many years myself, I can confirm there's a lot of helpful information here that no one ever told me. I'd never asked myself important questions like, "Does my website make me look expensive?" and I definitely didn't know how to gauge if what I was charging was way too low (it was).
You can check out level 1 of their course for FREE right now here, and they've also hooked us up with a BIG discount on the full course. So if you want to dive deeper, use the discount code "BOOOOOOOM300" on checkout or head here to get $300 off, exclusive to Booooooom readers.
We asked them if they'd be up for answering some questions directly from you, so this is your chance to ask a question related to freelancing. It could be related to attracting bigger clients, pricing your services, or common mistakes. Now is your chance to ask anything you want! Just click the button below!
We will select 15 or so questions for Andrew and Aaron to answer and we'll put together another article of all their answers. So even if you're not in a place to take the full course these guys wanna give you some advice and help you succeed.
Deadline to submit your questions is May 22nd!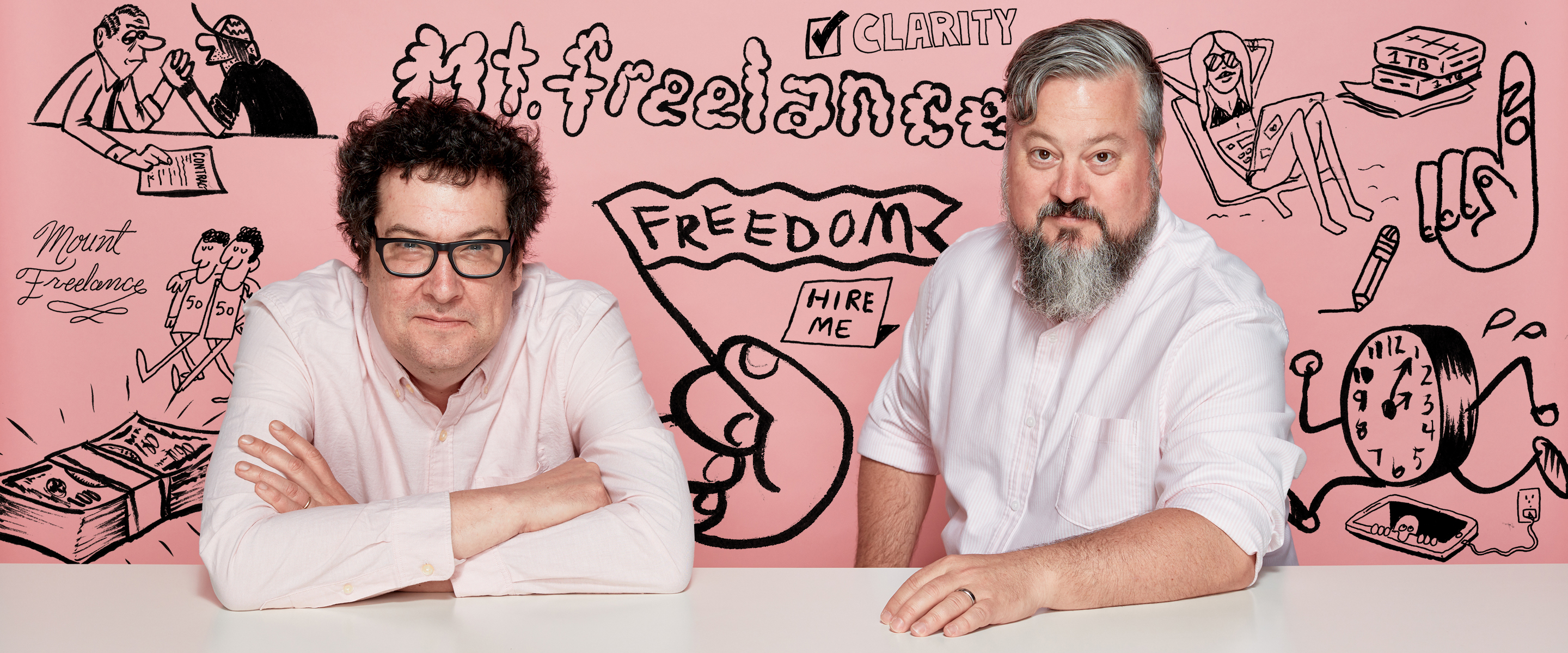 Photo credit: Ben Sellon
Illustration credit: Jay Taylor
Related Articles