Jeff Hamada: Maybe we can start off with a description of where exactly you are right now? What can you see and hear? What's going on nearby?
Attia Taylor: I'm currently sitting in my bedroom, which doubles as the office for Womanly Magazine. I have a nice and sunny fourth floor corner apartment in Crown Heights, Brooklyn. There's a cross street view of commuters and some light foot traffic. My street can be peaceful or rowdy, depending on the time of day. I love the energy of this neighborhood. It feels right for me at this time in my life. I'm listening to Bedouine in my headphones.
Jeff Hamada: If we were to make a timeline of your life up until today, what would be a few of the milestones that have contributed to the person you are right now?
Attia Taylor: I started boarding school at 7 years old. It wasn't a boarding school for wealthy children. I spent 10 years with low-income mostly Black kids on a 50-acre campus in North Philly. That experience was surreal, beautiful, and something I'm grateful every day for.
Up until boarding school, I spent most of my time with my grandparents. Being young with not a lot of money and copious amounts of dysfunction made me super curious, quirky, and extremely introverted. I spend a lot of time with that lonely kid I used to be. I channel that little person into my art quite a bit.
Being in the Philly music scene in my late teens and early twenties has also given me a lot of perspective. I got to meet so many rad people who encouraged, supported and collaborated with me. I'm so much better for that time in my life. Community is so important to me, because I grew up with a bunch of kids who needed a loving, caring, and empathetic environment more than anything.
Jeff Hamada: I've been listening to a bunch of your music! Tell me about Strange Parts. Where did the name come from?
Attia Taylor: Strange Parts is a psych-pop project that I started with my good friend and musician, Corey Duncan, about six years ago. The name Strange Parts comes from a Hermann Hesse book called 'Steppenwolf.' I'm a huge Hermann Hesse fan. The quote goes, "Here, too, I found neither home nor company, nothing but a seat from which to view a stage where strange people played strange parts."
Strange Parts is a really fun and funky 3-piece based between Philly and Brooklyn. It brings together the minimalism of my solo work, the orchestral brilliance of Corey Duncan, and the jazz expertise of our drummer Chris Acree.
Jeff Hamada: Who are some artists whose music inspires you to go and create these days?
Attia Taylor: I'm currently finishing up my first solo LP, which I'm so excited to share. The album is produced by Jeff Zeigler who has worked with so many great musicians in Philly and otherwise. It's largely inspired and influenced by PJ Harvey, Broadcast, Etta James, Minnie Ripperton, Beach House, and The Cardigans, just to name a few. I love weird pop music and folks who bend the rules. My forthcoming album, Space Ghost, is about how lonely and estranged I felt from the world as a really young kid who didn't have enough human interaction. It's an ode to my strange humor and curiosity for Adult Swim. I sank myself into music and cartoons to block out a lot of the pain and inconsistencies around me.
Jeff Hamada: Let's talk about Womanly Magazine, why did you start it, and how has it evolved since those early days?
Attia Taylor: I have a deep love for print media and have been writing for various publications since I was in college. I'm fascinated with mixing music, visual art, literary art and education. In grade school, I had severe ADHD, so I would draw comics and write songs to remember the information for exams. People learn in so many nuanced ways. Womanly is a way to communicate health information and culturally relevant content to communities of color. Particularly Black and Brown communities who are more often left out of these conversations and overlooked in medicine. There's so much work to be done in filling very basic gaps in preventive health. Womanly is one tool for pushing us in that direction.
Jeff Hamada: It is not easy to keep an independent publication going, but I would imagine focusing on women of color and other marginalized voices brings its own set of challenges. Can you talk a bit about what it's like keeping Womanly alive?
Attia Taylor: It's certainly a challenge to build a magazine from scratch. We started as a small group of volunteers. I gathered friends and family to help make this project a reality about 3 years ago and they really came through. Since we launched our first issue, we have grown to a team of nearly 50 volunteers. I have never been involved in a more positive and passionate community. It's one that I'm proud to lead.
As we're growing, I'm working hard to create pathways for paying staff and contributors. We're paying people on a small scale for the first time this year and I'm absolutely terrified. As an artist with no formal business education, I'm learning as I go and this big community is so supportive. We rely on donations and sponsorship dollars at the moment to print and distribute the magazine to low income communities. Womanly has a lot of potential and I'm excited to keep exploring our channels for supporting communities that need health information and artists who need work.
"To create an impactful platform and publication in a world that devalues and exploits me constantly and historically as a Black woman is a big triumphant glorious win for me, my community, and ancestors."
Jeff Hamada: How do you gauge success? This could be related to the magazine or just in general, what does success mean to you?
Attia Taylor: I'm actively working to decentralize productivity as it relates to my joy and mental health. I come from an extremely hardworking family so in that traditional sense, I worked to please my family and feel satisfied with a certain status. My idea of happiness and feeling successful is changing as I learn to value myself and my body over work and pleasing others.
I feel grateful though. My grandparents and their grandparents wouldn't want me to brush my successes off. To create an impactful platform and publication in a world that devalues and exploits me constantly and historically as a Black woman is a big triumphant glorious win for me, my community, and ancestors.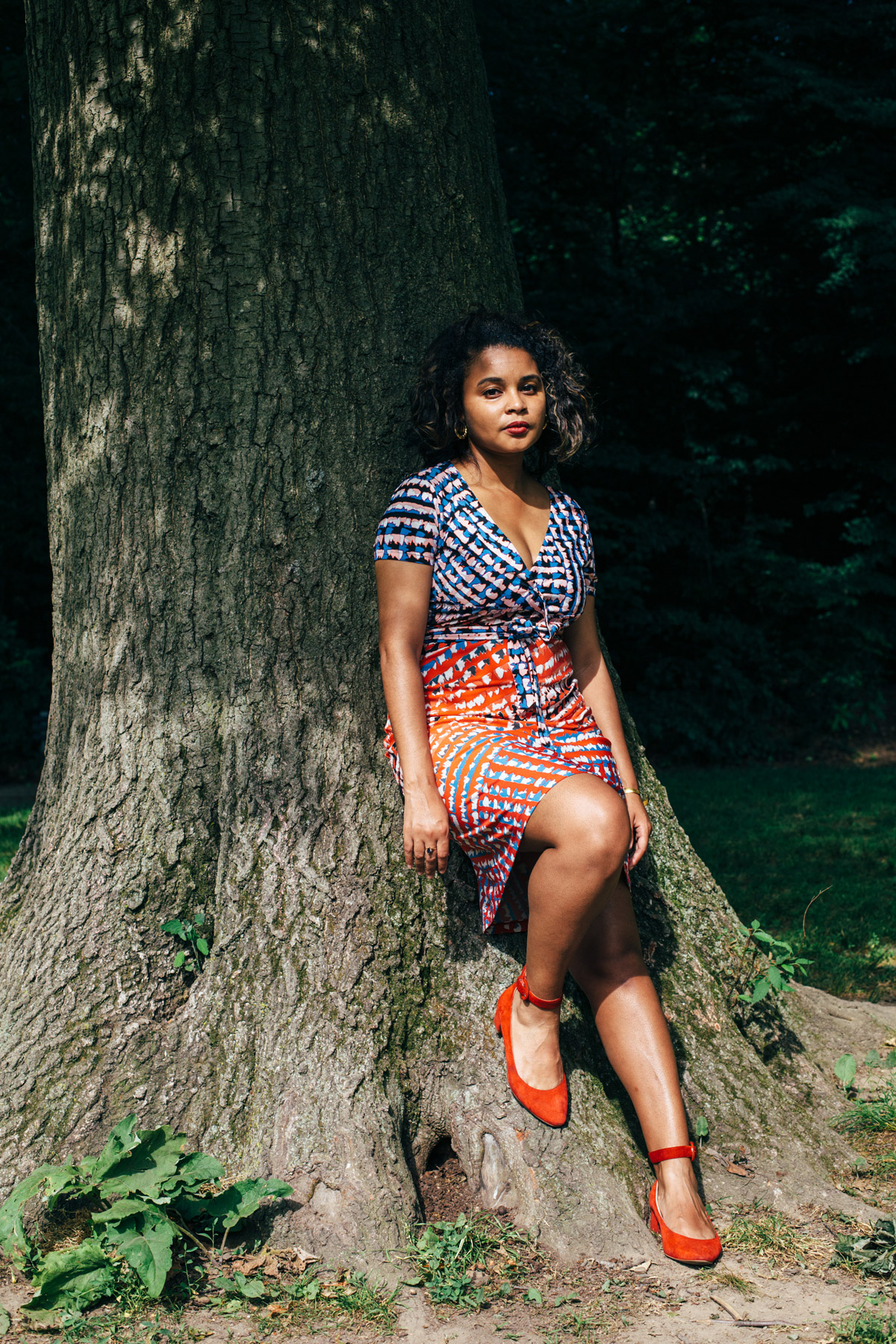 Jeff Hamada: I've asked this question to other editors and I'm interested in your perspective here: What do you think your duties are as a human curator in the age of computer algorithms?
Attia Taylor: My duty is to uncensor and disrupt. To show humanity in all of its forms. Raw and broken. Ugly and dilapidated. Bold and shiny. The current algorithm and institutional art world has never been honest about history or the world around us. However, I follow in the footsteps of radical feminists, curators, scholars, and activists who have used nontraditional outlets for sharing the broader scope of culture and humanity. This has been to disrupt, but also to provide us with images that make us feel proud and seen.
We must see this world for what it is in order for anything to change. As Nina Simone famously said, "It's an artist's duty to reflect the times in which we live." I believe the same for editors and curators. We are gatekeepers.
Jeff Hamada: I know you're really into indie films and I could use some recommendations. What are some good ones you've watched this year?
Attia Taylor: Yes! I love film. My favorite film that I watched this year is Khalik Allah's Black Mother. It's a poetic documentary on Jamaican lives through a woman's trimesters. Allah shares overlapping narratives through visual and audio. It's a masterpiece.
I would also recommend Greener Grass for some absurdist humor and Mother by Bong Joon-ho. Because Bong Joon-ho.
Jeff Hamada: What's one thing you'd like to accomplish this next year?
Attia Taylor: I miss thrift shopping, museum hopping, eating at restaurants indoors, and seeing my family. I hope that the global pandemic ends sooner than later. I had COVID-19 earlier in the lock-down and it was hell. I'd like to help people and communities stay healthy and safe as much as possible. Our society is mourning for so many reasons and while I'm not on the front lines, I know I have a part to play in helping people cope and survive.
Jeff Hamada: What about in your lifetime?
Attia Taylor: I would like to change the way we experience and share health content and information around the world. We can save so many lives using art and progressive preventive health education. With the right financial support and organizing, we can do a lot more in the worlds of media and medicine.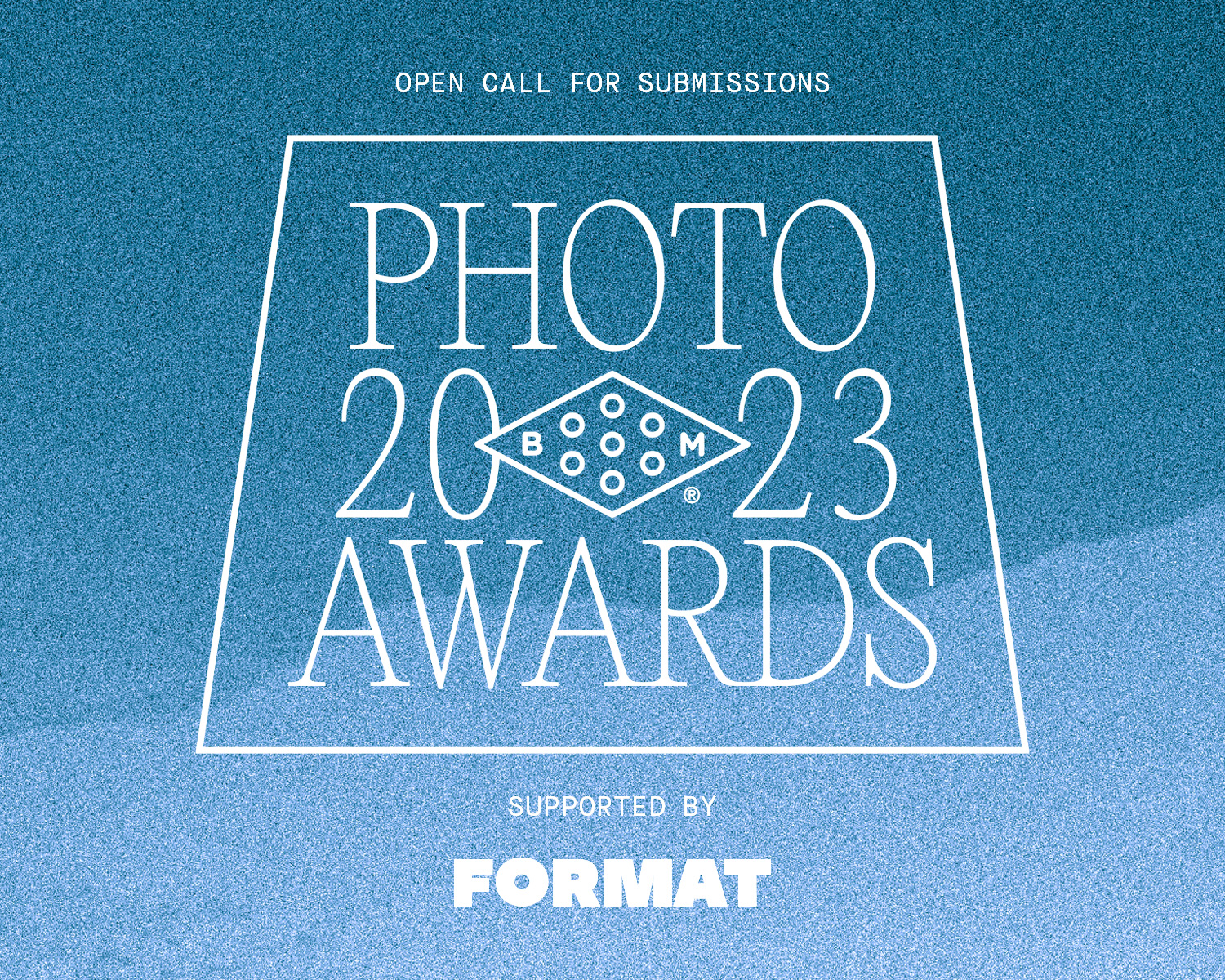 2023 Booooooom Photo Awards
Calling all photographers! The Booooooom Photo Awards are back and open for submissions!
Learn more
Related Articles