One of our members, Tyler Quarles, recently asked me to be one of the judges for a fun photo contest with his outwear brand, Baro. I'm pumped to be part of it as Tyler's one of my favourite people here in Vancouver, and a very talented designer whose portfolio includes a logo you've all seen before, for a little brand called Herschel Supply. Check out this little interview with Tyler below and if you're a photographer submit to the contest—there's some jackets up for grabs!
Jeff Hamada: You are hands down the most positive person I know. I don't think I've ever seen you not smiling. I feel like you know something that most people don't, what is it? What's the secret?
Tyler Quarles: [Laughs] Well, that's very kind of you. I think you might be referring to my terrible poker face for not being able to contain my excitement for seeing people I'm genuinely happy to see? It's not really a secret, it's all about choosing the way you show-up. We all have our bad days, and in the end, you have a choice to add to the positive energy of a room or suck that energy by being negative. I choose to show-up positively. We created Baro to show-up with that same ethos.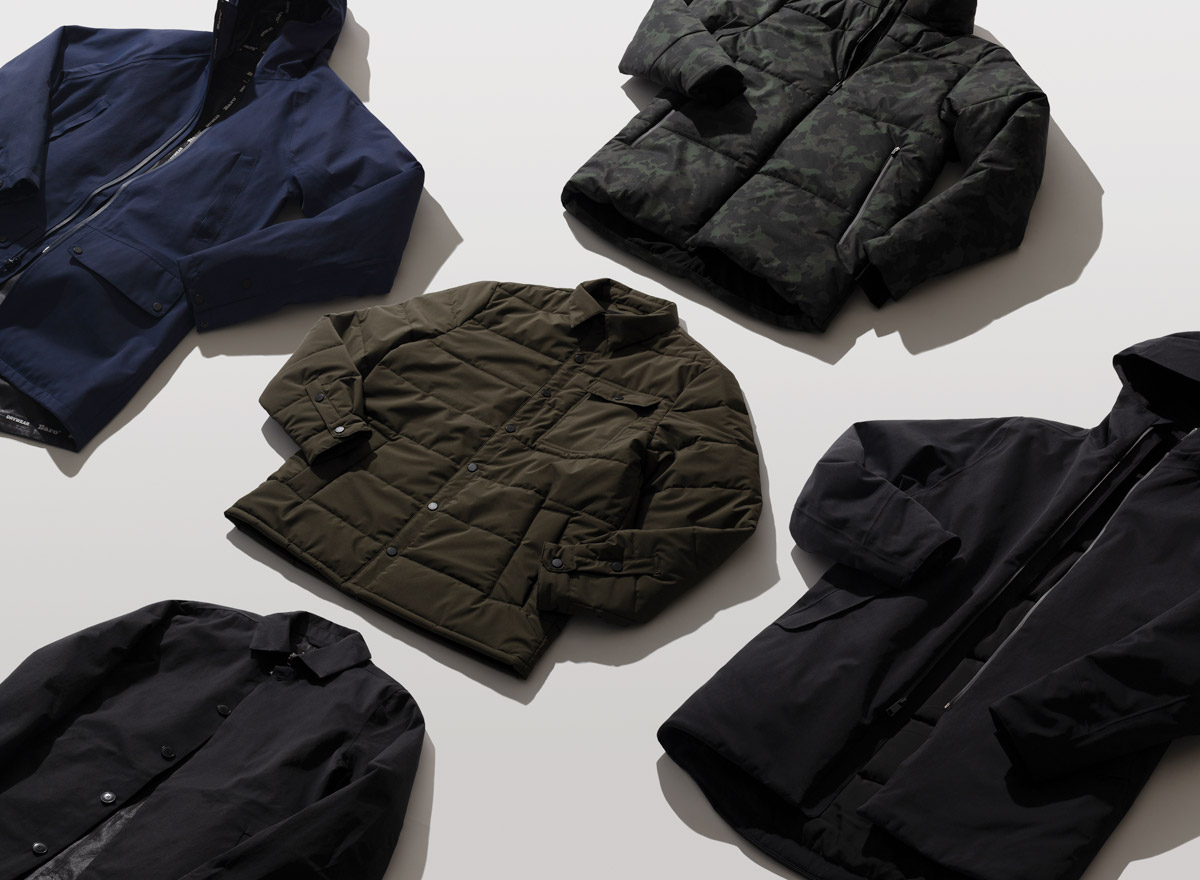 JH: When you were first getting interested in design, who did you want to be like?
TQ: I grew up in a creative family. My Mom was a graphic designer for years back in the day (using Letraset and paste-ups!) and my grandmother is a watercolour painter who sells her landscapes all over the world. Safe to say our arts + craft supplies were pretty top-notch. Because of these two amazing creative women in my life, the idea of working in this industry was something I knew could be a reality.
My first real exposure to design came through growing up in my parents Snowboard shop. The graphics on the boards, the catalogs, the hang-tags; it was all about fun and bringing the experience of snowboarding to the sales floor and customer experience. Through that exposure, Burton Snowboard's longtime partnership with the agency JDK was a huge influence. I've been massively inspired by the people that came through that agency like Michael Carter, Cody Hudson, and their partnerships with people like Jeff Staple, Hiroki Nakamura, and Hiroshi Fujiwara.
Later, I'd learn all about guys like David Carson (Transworld/RayGun) and other Vancouver and skateboard designers like Andy Mueller, Bob Kronbauer, Calen Knauf, yourself (Jeff Hamada), Chris Allen, and Ephraim Chui. I was lucky to grow up in a rad part of the world.
Internationally, I always wanted to be like Surface To Air, Paris. Their work and business model just seemed like the coolest ever. Others like Saul Bass, Rodney Graham, Niklaus Troxler, and Jamie Hewlett's Tank Girl (and later Gorillaz) were all massive influences also.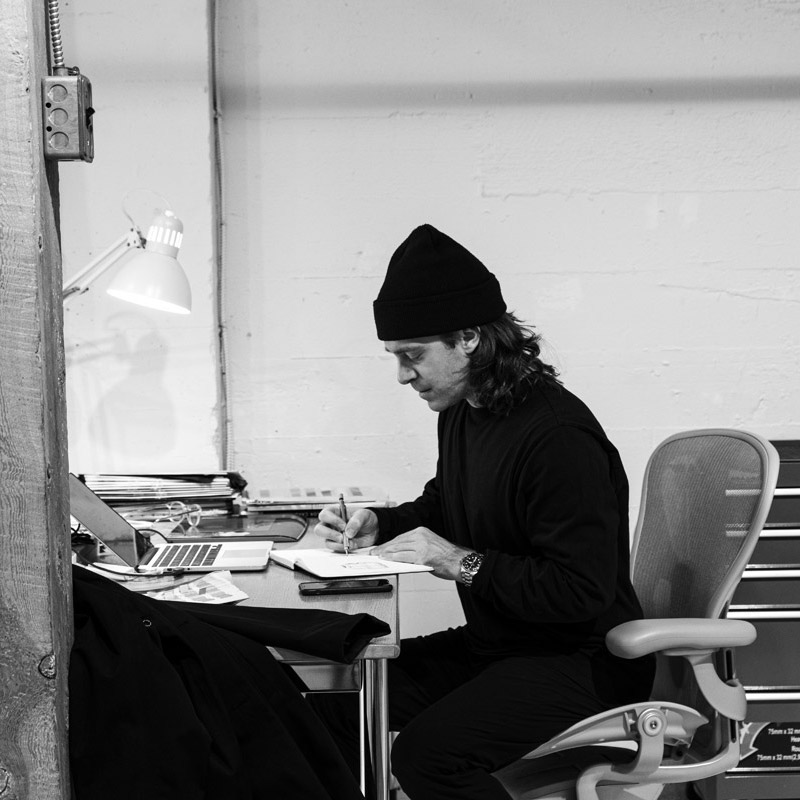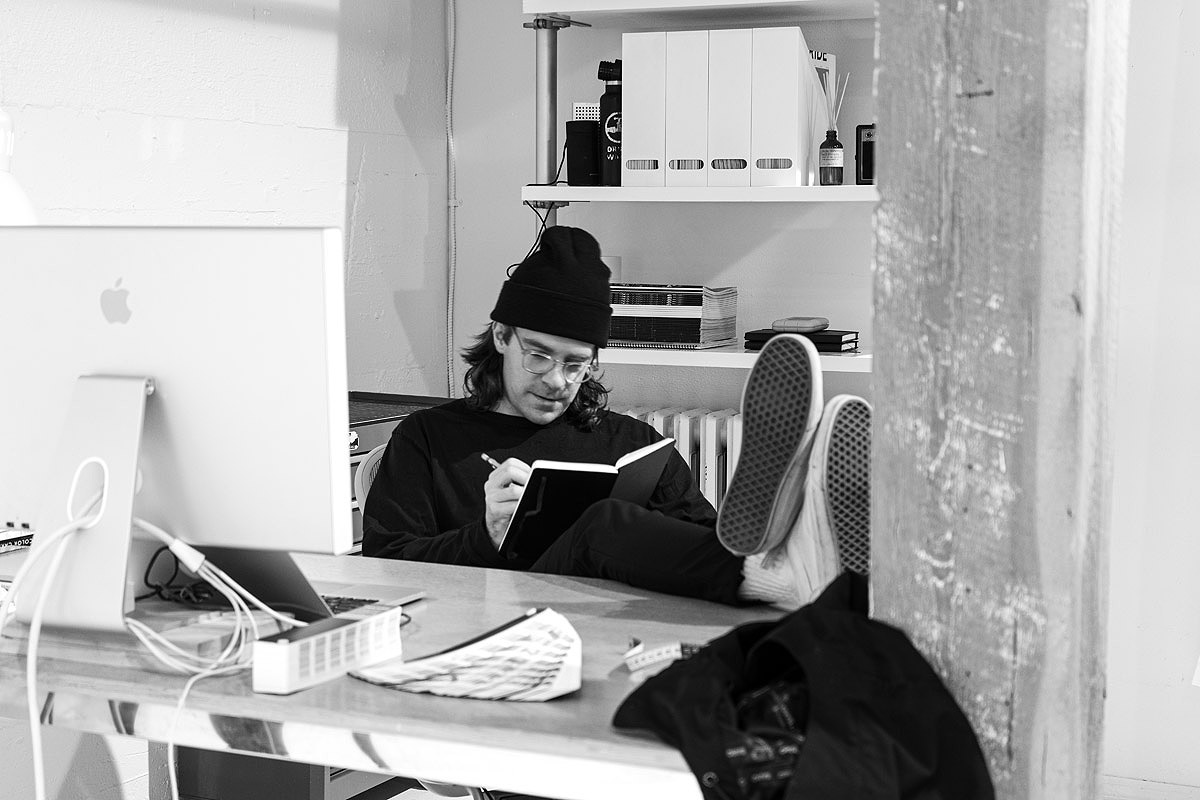 JH: I feel honoured to be mentioned along side all those names. What about now, who's inspiring you these days?
TQ: Nowadays, I'm inspired by creatives such as Tom Sachs, Andy Spade, Massimo Osti, Kenta Goto, Shawn Stussy, Phillip T. Annand, Ruba Abu-Nimah, John C Jay, Kobayashi Ikki, Colin Tunstall, Hayden Cox, Javas Lehn, Michael Belgue, & Walsh, Atelier Bingo, Tom Routh, Conroy Nachtigall, Yohji Yamamoto, Devon Turnbull, and the team at Studio Faculty here in Vancouver.
JH: I'm gonna take a wild guess that starting an outerwear company like Baro is not the easiest thing to do. What have been some of the biggest challenges?
TQ: [Laughs] Let's just say there are a few reasons why more people don't start their own outerwear companies. What's really challenging, to not only do but also to communicate, is that everything that goes into our jackets is 100% custom sourced. Even the zipper lengths! We have to develop, source and test each new style a year before buyers or the public see it. Woking with various vendors who supply all those parts is like one big Rube Goldberg machine that if any one supplier has an issue, the remaining timeline gets jammed. I dream of a day when everything is in-house ready to sew at any given moment. One day.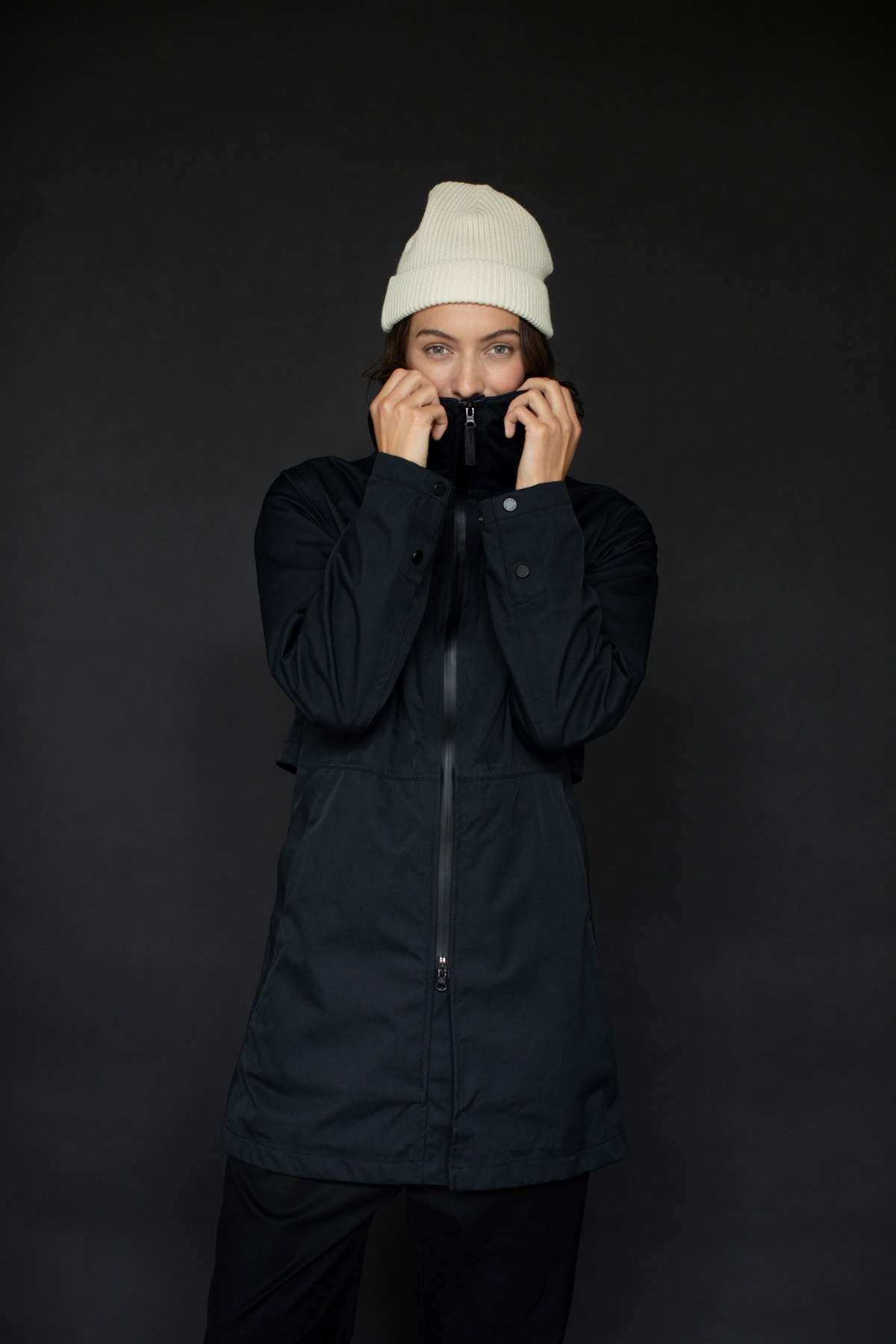 JH: Now that you have a few years under your belt have your goals for the brand changed at all?
TQ: There's a phrase with musicians that goes something like, "you have your whole life to make your first record, and a few months to make your second". I'm a little in that mode at the moment where I'm not just designing coats for myself anymore. I have to consider our audience's needs and ensure we're delivering on that. The initial goal of creating something from scratch have now shifted to building on a sustained and trusted brand for years to come.
That being said, our core principle that being outside is awesome and your apparel shouldn't prohibit the joy that comes from it will never go away.
JH: Do you feel like what you're doing now is what you were born to do?
TQ: Without a doubt! I love being in a career where I can get into a flow-state of work where time and distractions completely disappear. I'm grateful that my varied roles, interests, and experiences have resulted in the kind of career I have now.
JH: I'm a fan of the Above the Clouds mixes on the Baro Soundcloud, do you make those? What are some songs you've been feeling lately?
TQ: Oh thank you! I'm glad to hear that. My business partner Mike has made the majority of them. He crushes it! My Spotify has been serving up some great jams lately; it's like the best DJ ever (laughs). I am listening to more and more city-pop, acid house, and lo-fi electronic music lately. The thing I look forward to the most post-Covid (outside of traveling to see my family on the other side of the country) is a crowded dance floor. Lately, I've been living vicariously through classic Boiler Room sets (Gerd Jensen, Theo Parrish, Motor City Drum Ensemble, Palms Trax, Sol Ortega, and Richie Hawtin have been most on rotation).
JH: I know you love being in the mountains, what snowboard video gets you the most psyched to go ride?
TQ: The Haakonsen Faktor 1999. Hands down my favourite video to get psyched to ride for so many reasons. Let's just say it's no coincidence that the film's soundtrack includes artists that have been included on each Above The Clouds mixtape. The art, photography, and music from that era was a major reason why I pursued design. If there was a detective trying to understand how my brain works, a lot of red string nailed to a bulletin board would lead back to that film.
JH: I would normally end this interview by asking about what's next for you but I know what's next, Baro's #BeOutThere photo contest! I'm really excited to help judge it. Do you wanna say something about it? What are you personally hoping to see?
TQ: And we're so honoured your a judge! The concept of the contest is all about celebrating the kind of conditions that we build our garments for, #Cold, #Rain, and #Fog. Heading into this Winter after so many months of social distancing and feeling isolated inspired us to reach out to our community to share something positive and creative.
I'm hoping people can use the contest as an opportunity to be outside (either in the city or out in nature) with the simple purpose of photographing scenes and weather conditions that don't get as captured as much as say, summer time golden hour (laughs). I'm hoping people get abstract with it and most importantly have fun. I think it may go without saying that Baro encourages everyone to wear masks and socially distance yourselves while out there!
Thank you Jeff!
_ _ _
If you want to submit to the #BeOutThere photo contest you have until November 30th! I'll be judging alongside Jeremy Koreski, Caley Vanular, Mark McKinnis, Mirae Campbell, and Ben Gulliver. All the rules are here.
Related Articles