Cinta Vidal (previously featured here) has been drawing since she was a kid. With a background in scenography, she has collaborated in painting large-format backdrops for European and international operas and theater companies, though her personal work has remained experimental. She has worked as a freelancer for various clients, but has gradually been moving toward a focus on her own paintings and creations. Inspired by concrete architecture, Vidal's latest show, "Concrete," explores functionalism and elimination of conventionalism and ornamentalism. She elaborates: 
"Durable and versatile, cement protects the fragility of the life that passes through it with hard and rough shapes. In the uncertain times we have had to live, our refuge has been our home. Astonished, western civilization have discovered its collective vulnerability and revalued the sense of family, neighborhood and community. The lights that shine from inside the homes are the reflection of everyday life inside each house in contrast to the darkness and uncertainty that is beyond. I love those mysterious moments between day and night, which invite rest and reflection."
See more from "Concrete" below!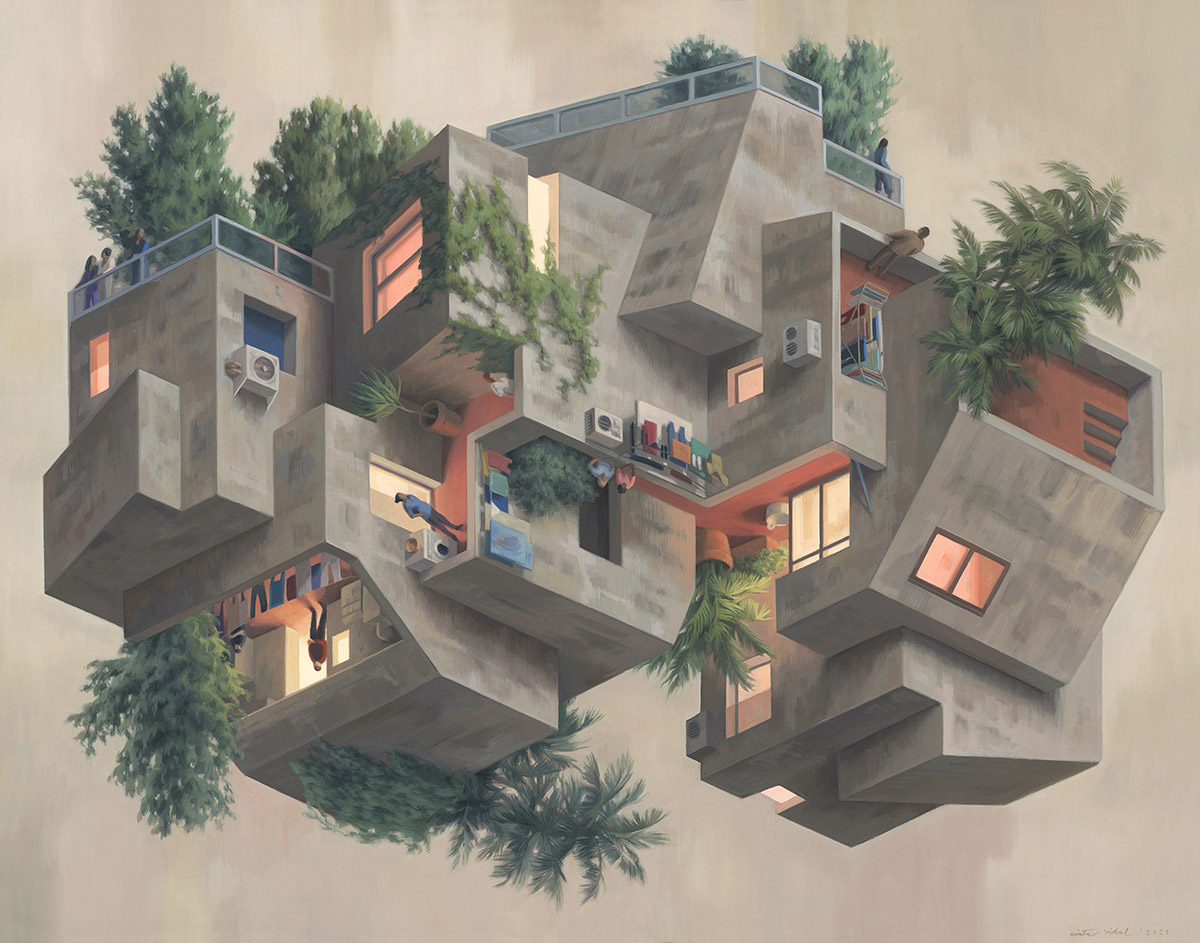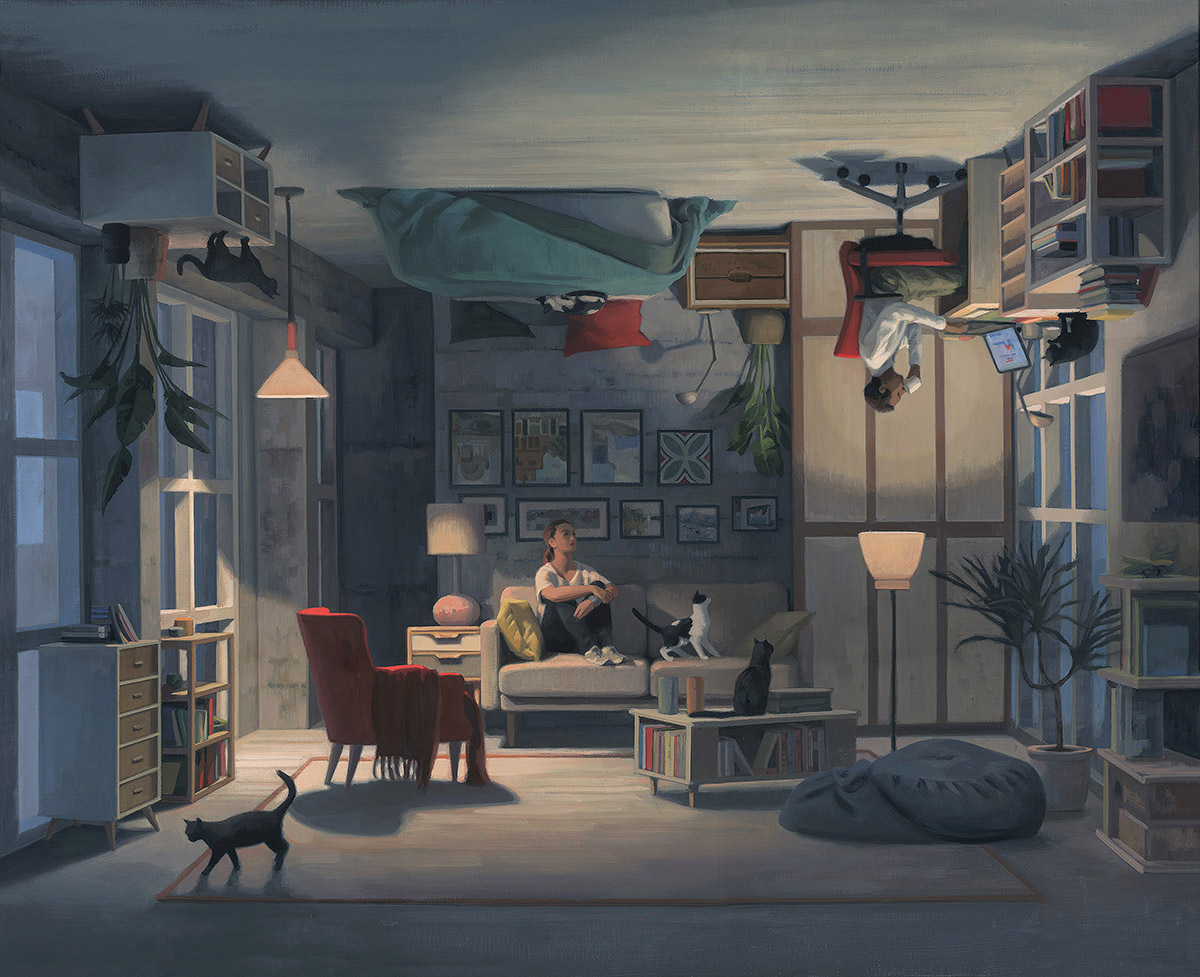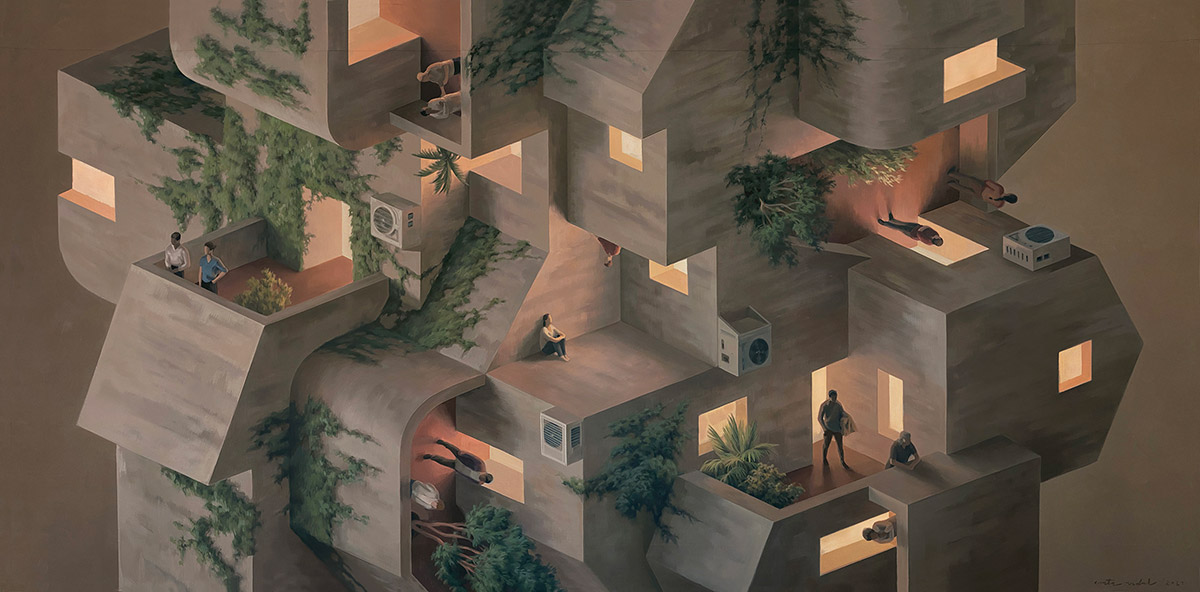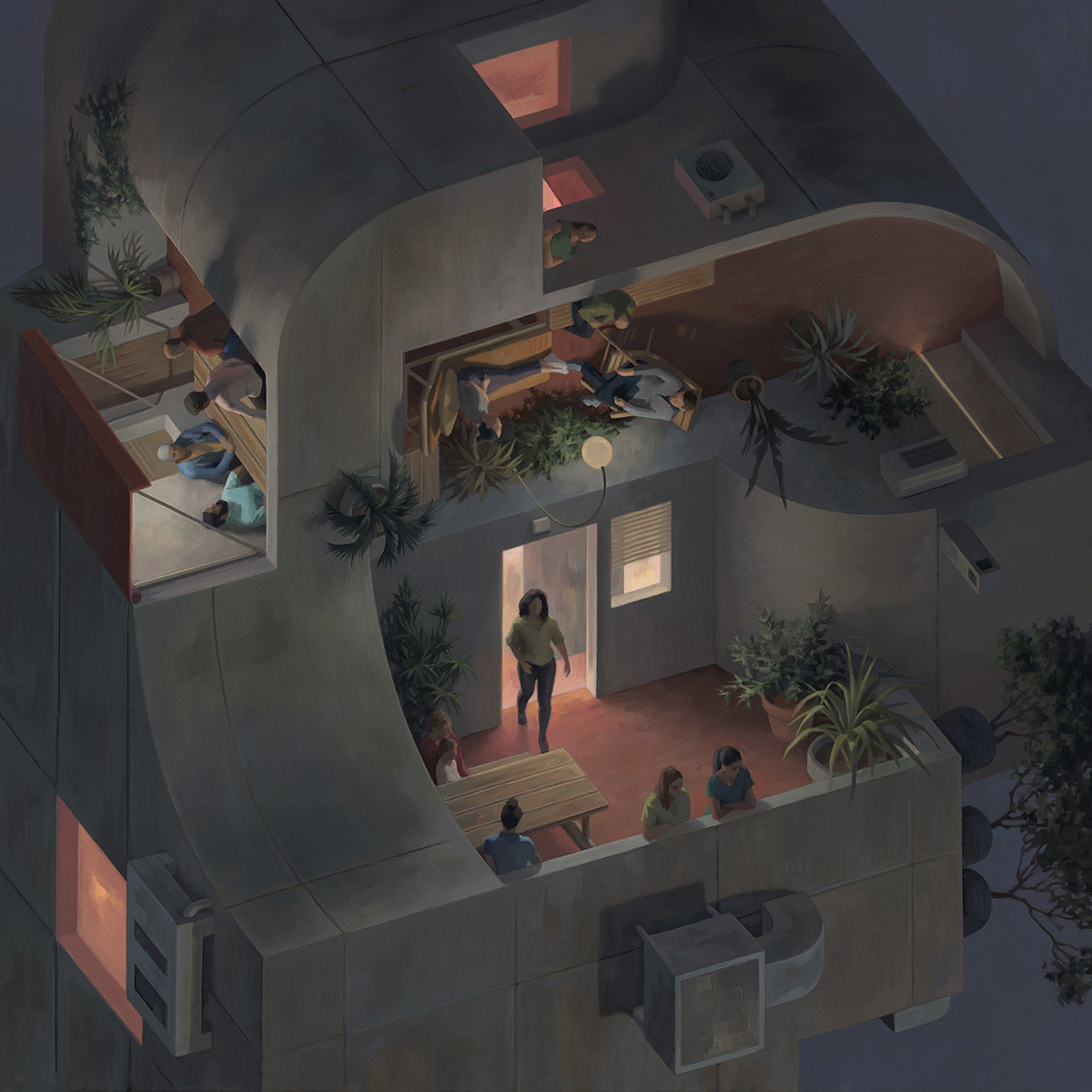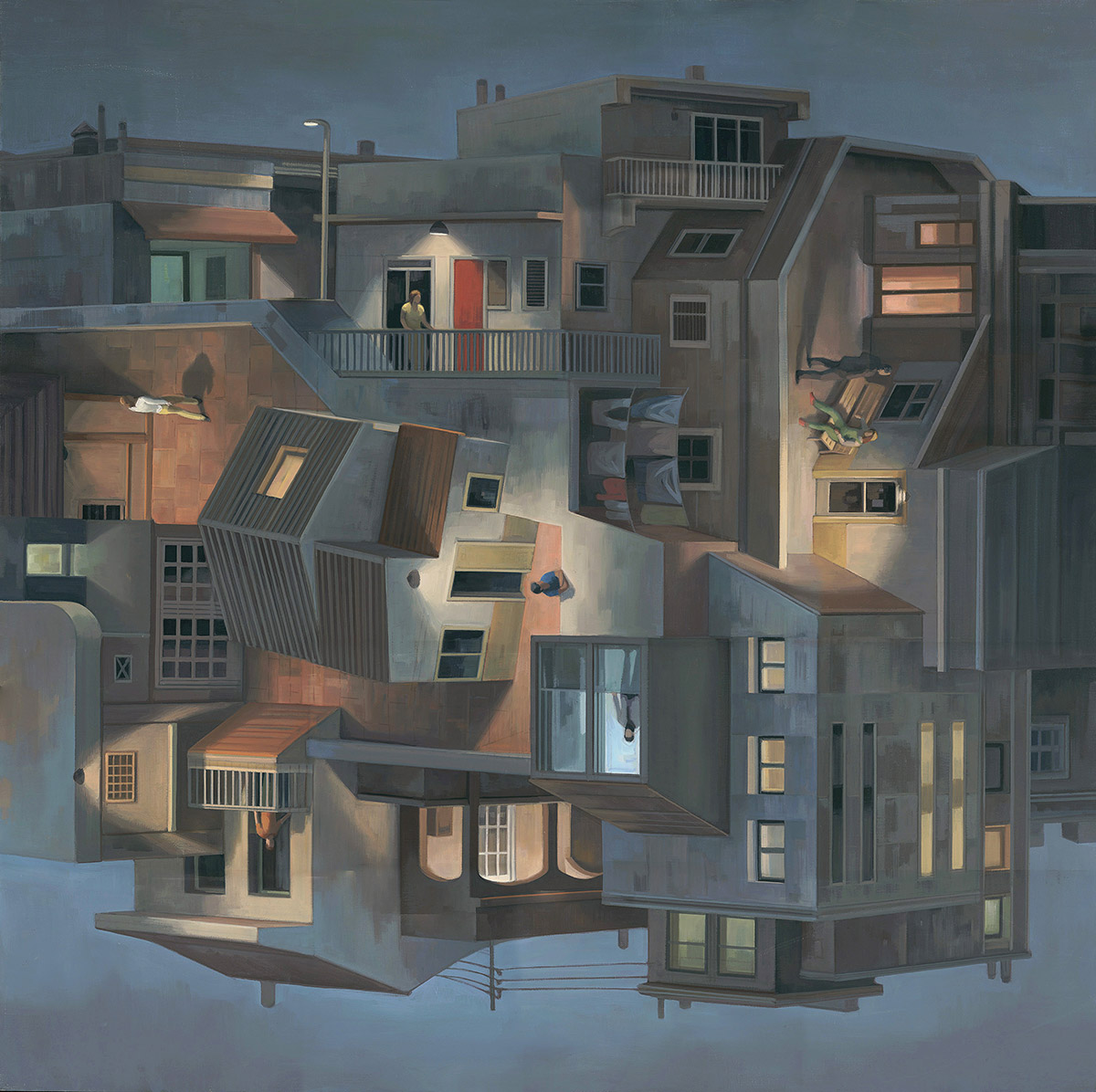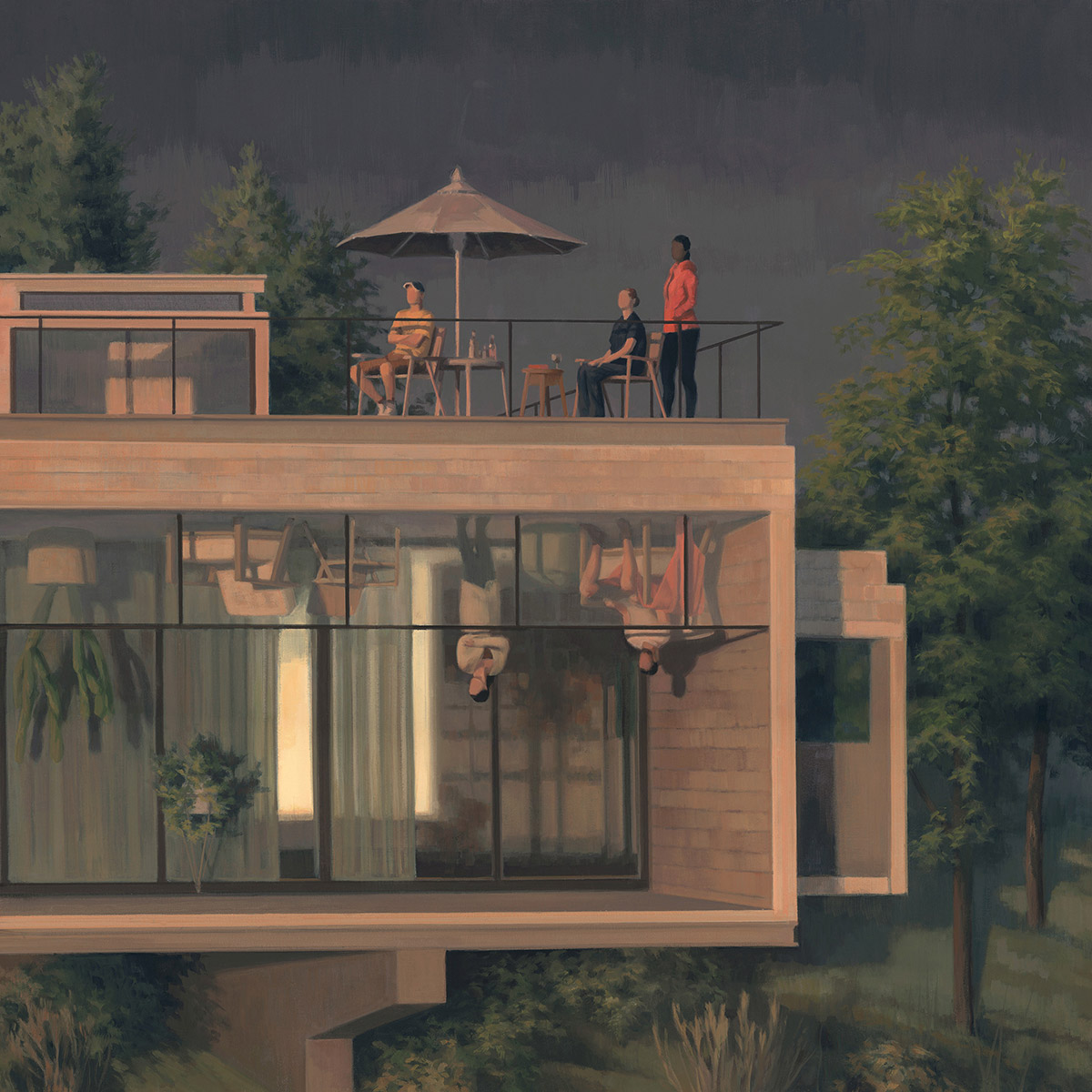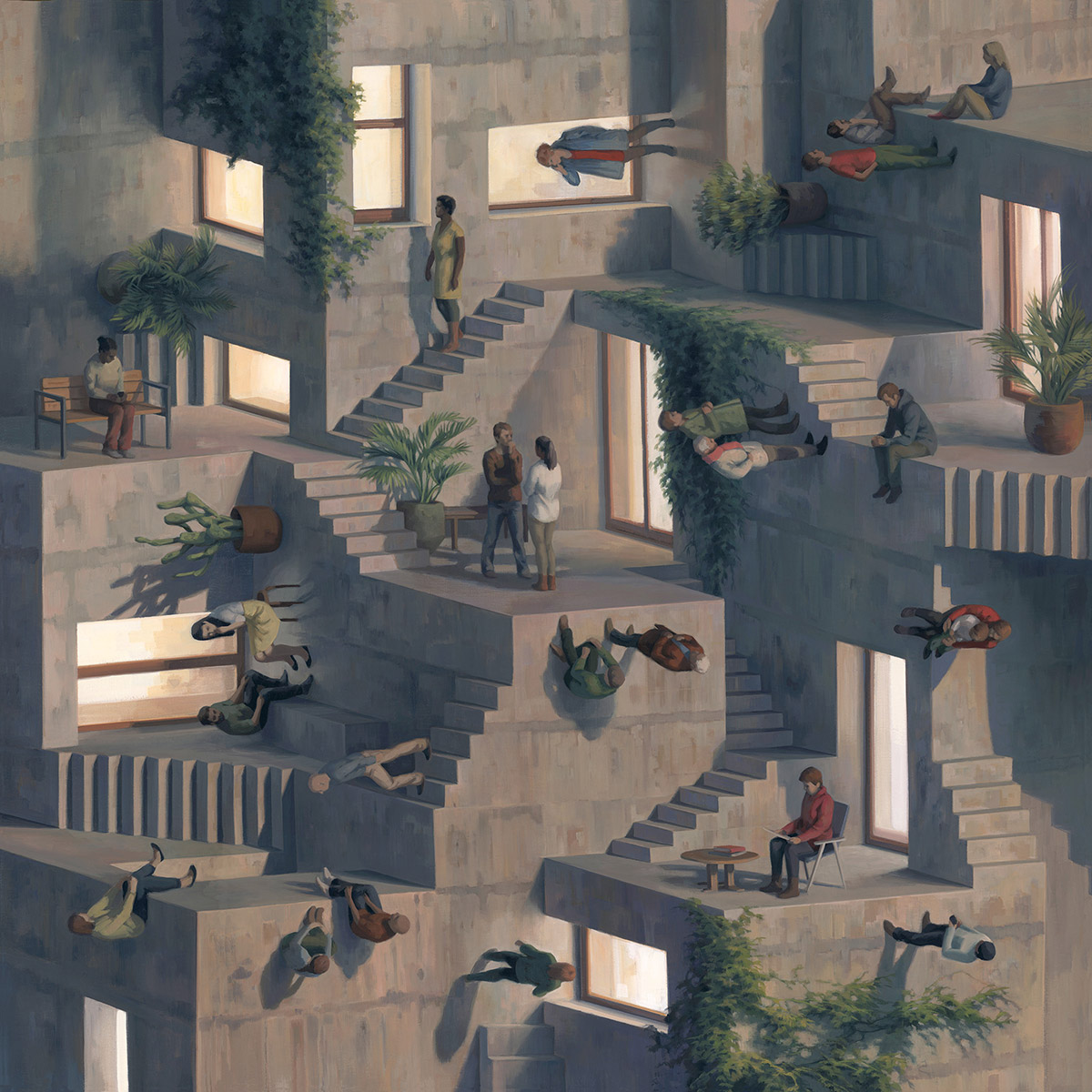 Call to Submit: "Array" Photo & Art Features
We're now accepting submissions for "Array". This is open to artists and photographers!
Learn more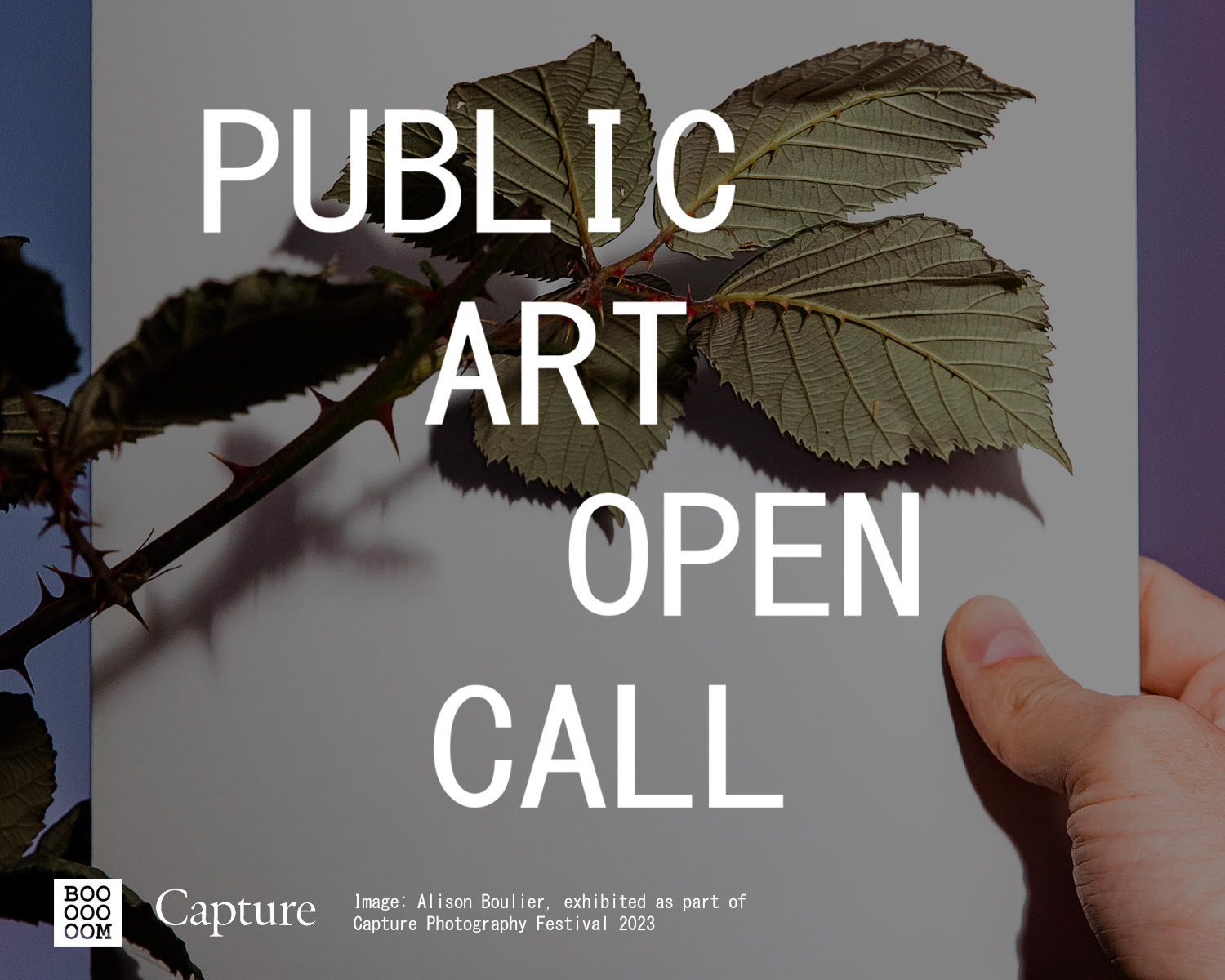 Booooooom x Capture: Public Art Open Call
Once again we're teaming up with Capture Photography Festival to curate a public art installation in Vancouver!
Learn more
Related Articles