Originally from Shenyang, China, artist Ziping Wang currently lives and works between China and the United States. Interested in what she describes as "the elusive nature of modified reality," her paintings document these modifications, drawing attention to the information overload of technologically advanced societies. She confronts the barely perceptible gap between reality and the algorithmically curated world we experience on our various screens each day, bringing together disparate visual cues to mirror the anxiety-inducing hyper-saturation of imagery.
"The act of modification functions like a field of action where the traces of editing are grotesquely present, and the before and after images are intriguingly intertwined together," Wang explains. "By documenting the editing process through the use of digitally manipulated imagery, and revealing and concealing different planes of images and pop culture symbols, I capture the anxiety and emotional exhaustion that result from the information overload and my skepticism towards constructed reality."
See more from Ziping Wang below!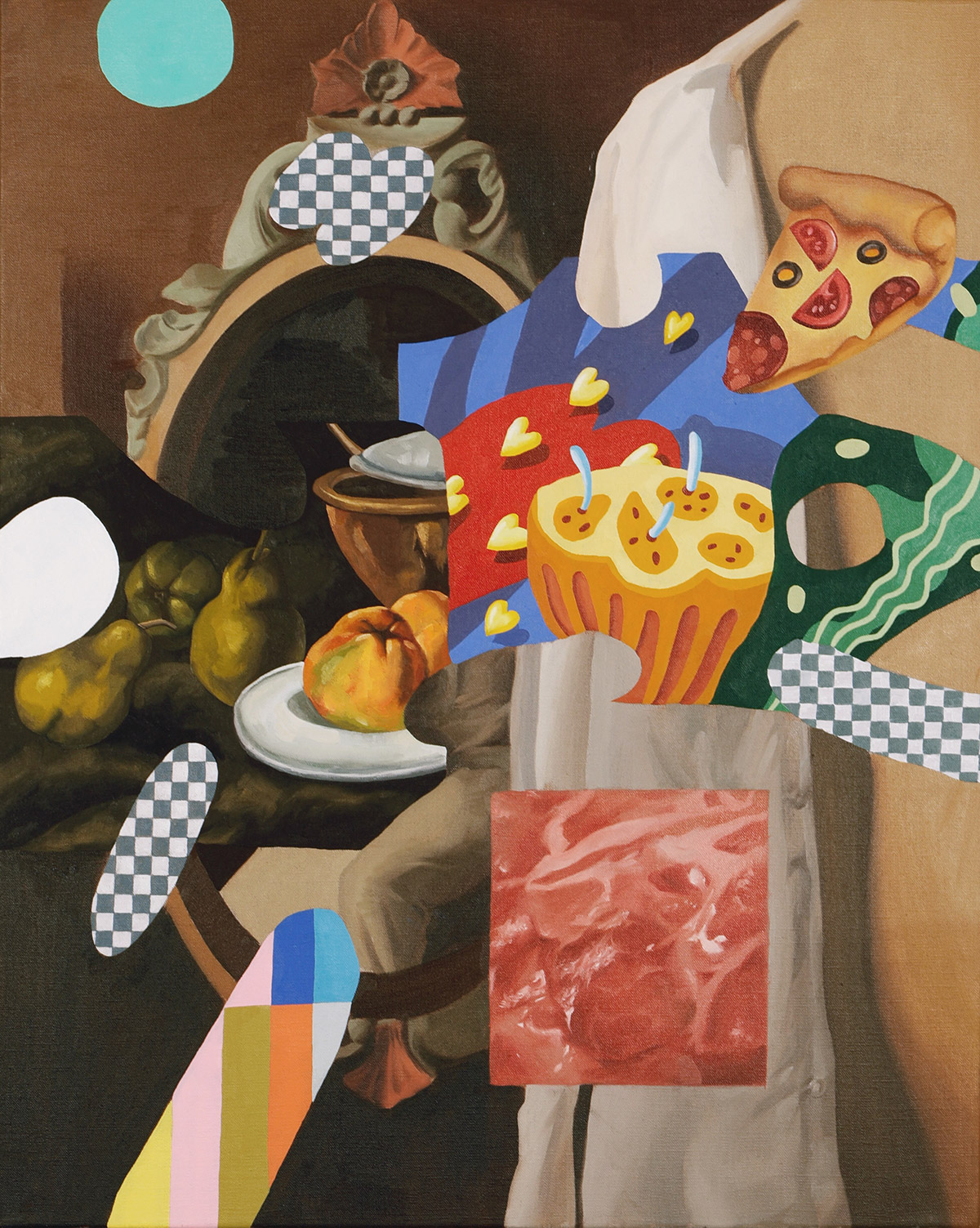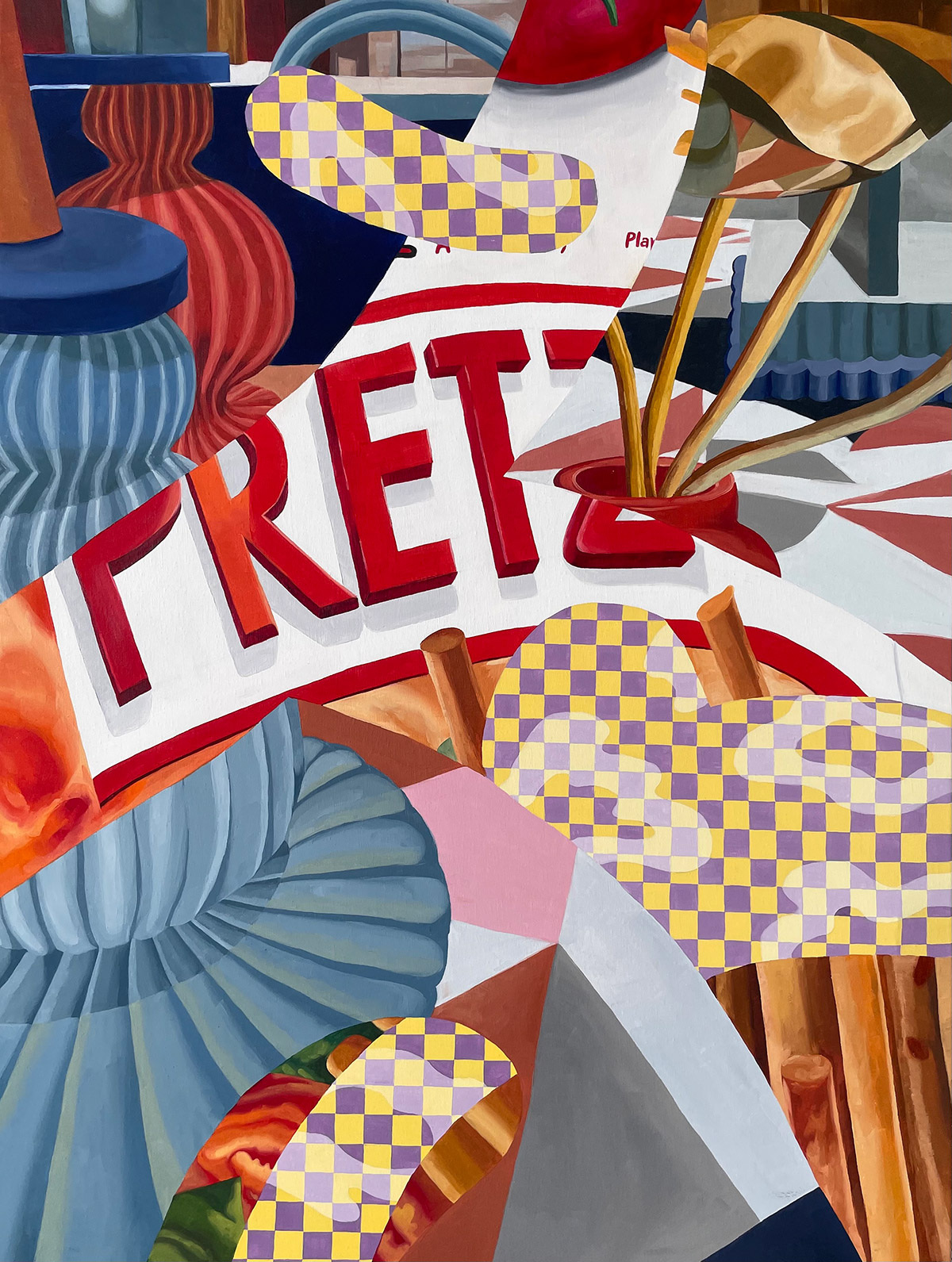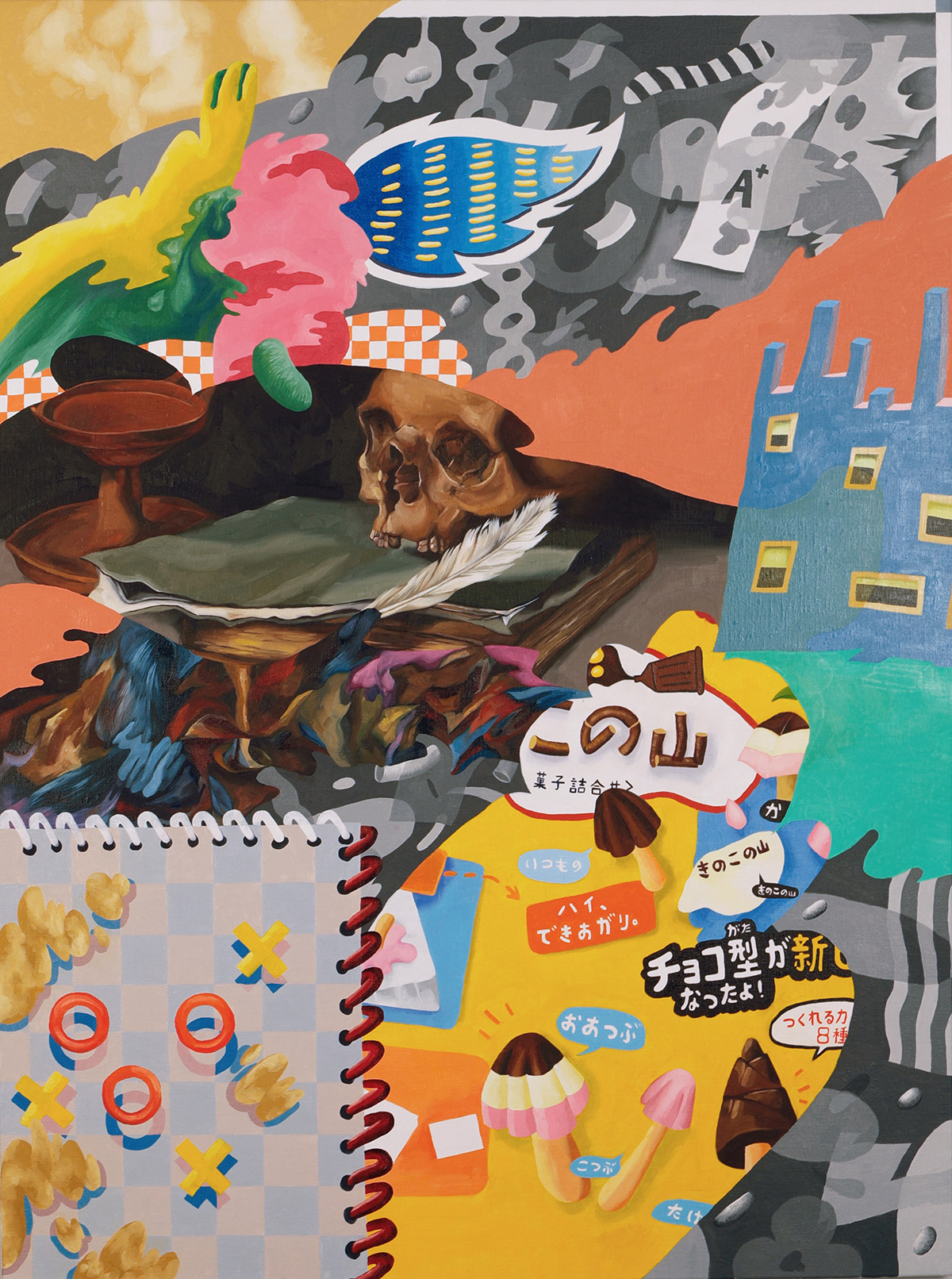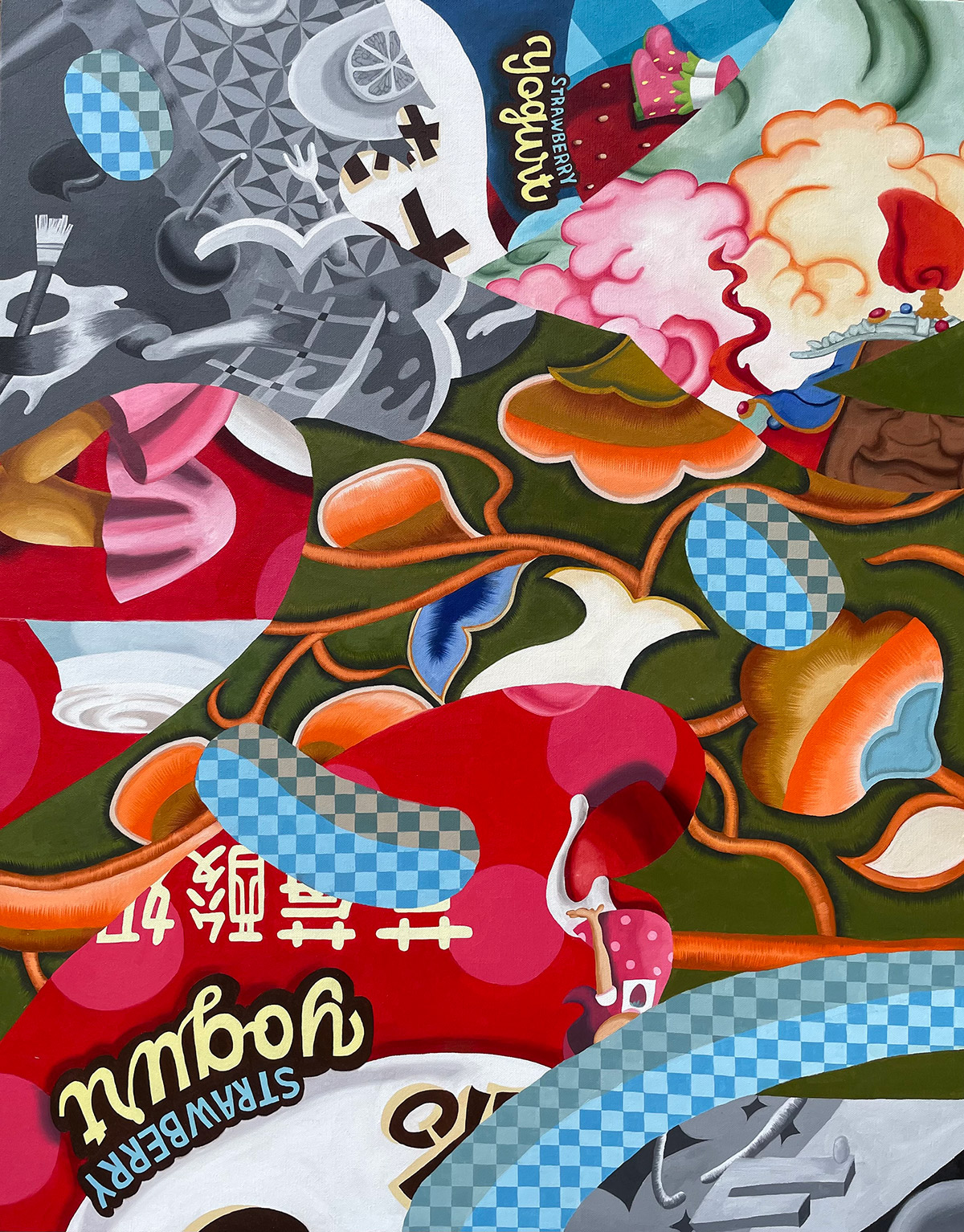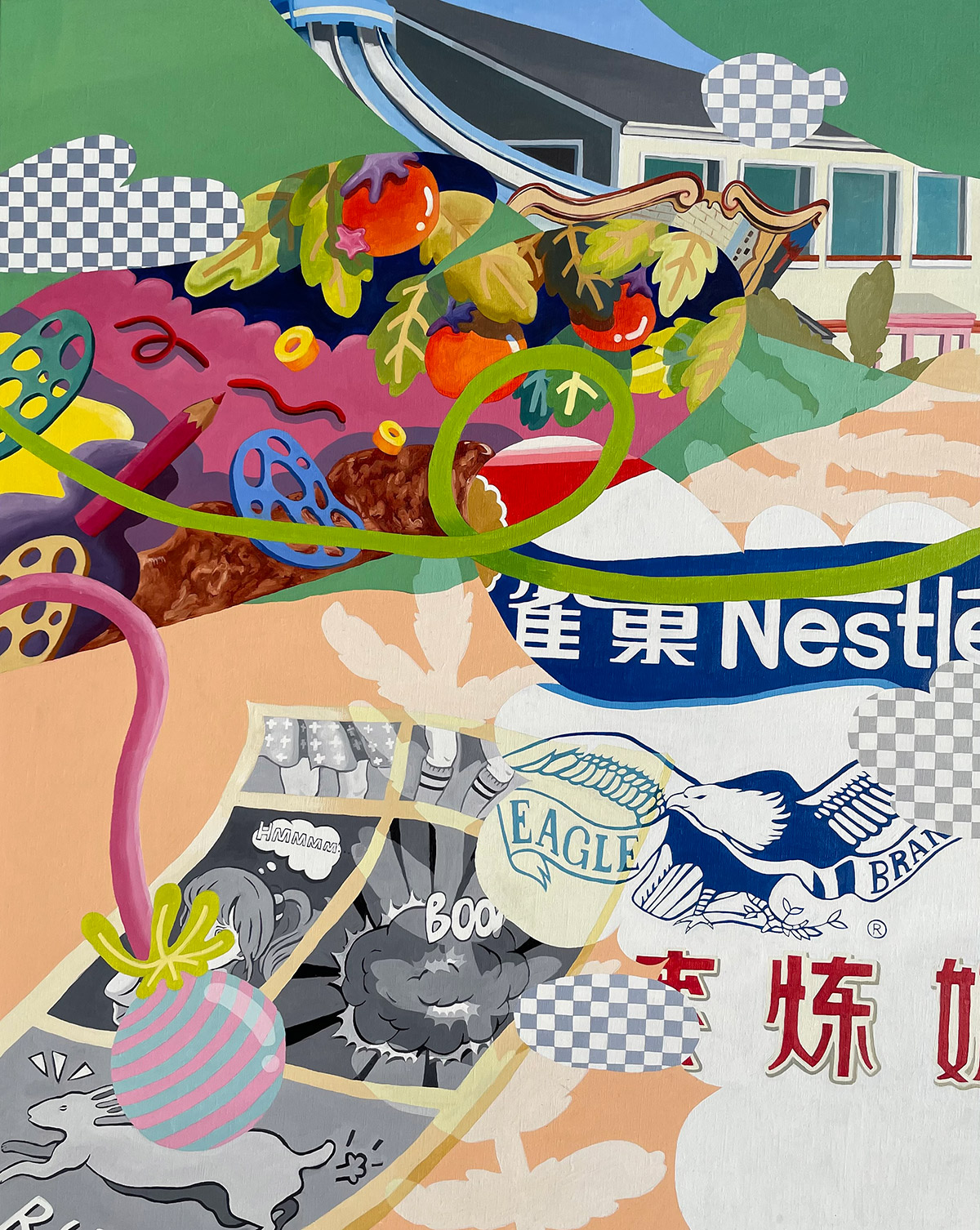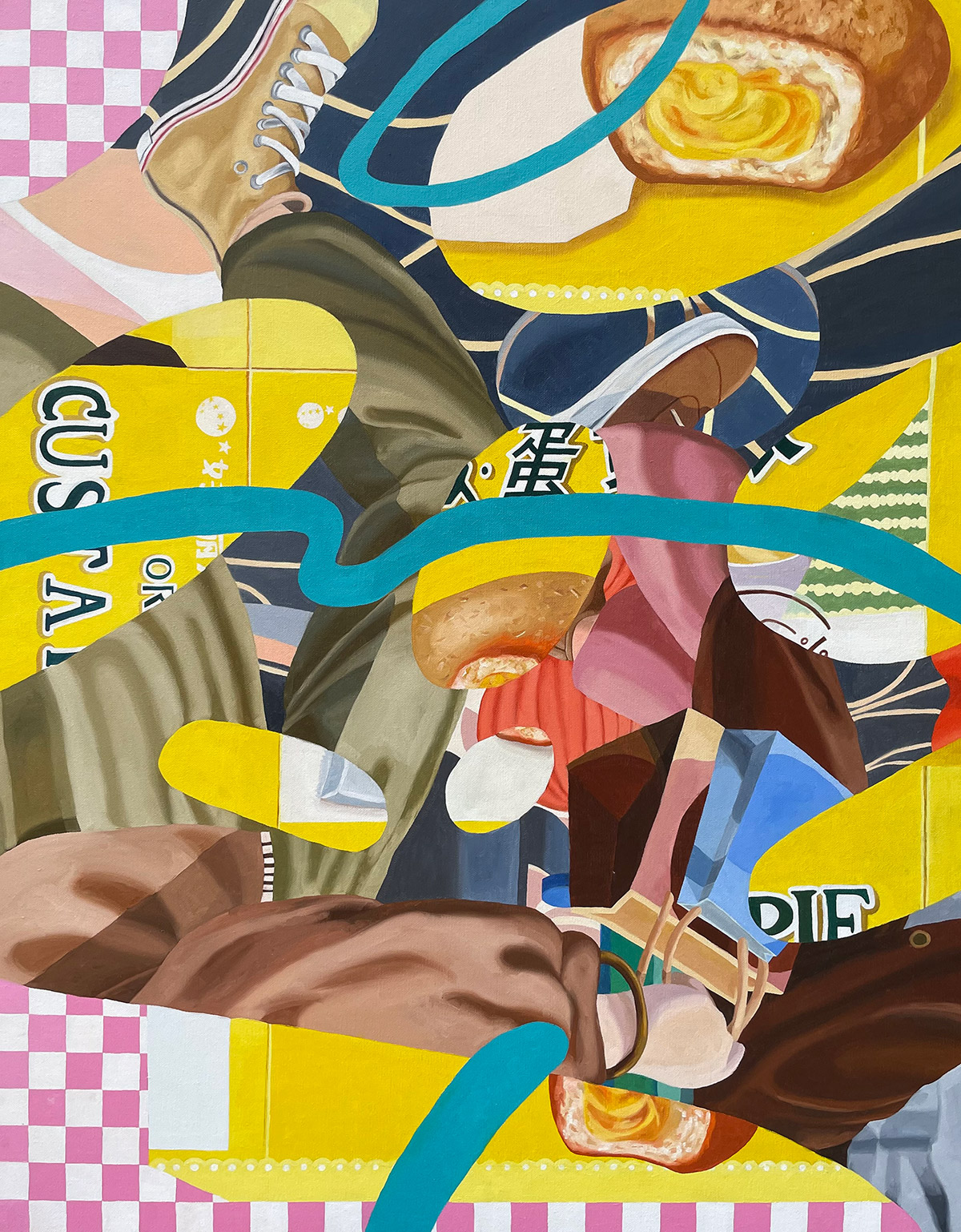 Related Articles