Born in the Dominican Republic, artist Pedro Troncoso loved art as a kid. Though he ended up studying aviation for two years for what he describes as "some stereotypical reason," he felt that his "honesty, intuition, and spontaneity from childhood" was deteriorating. He quit aviation and moved to the United States, and since then his paintings have often referenced this confusing time in his life, questioning cultural roles, stereotypes, and identity uncertainties. 
Currently based in New York, Troncoso is inspired by relics of his childhood, like cartoons, music, and toys. He paints self-portraits or imagined alter-egos, distorting and exaggerating the figures to build ironic and contradictory narratives representing his discomfort and joy as an adult and the ways in which identity is distorted and threatened by social standards as we age. "I explore a fantasy world—whatever remains of my genuine self while I 'grow up' and adapt to society," he explains. "Most of the times incorporating the only toy remaining in adulthood: imagination."
See more from Pedro Troncoso below!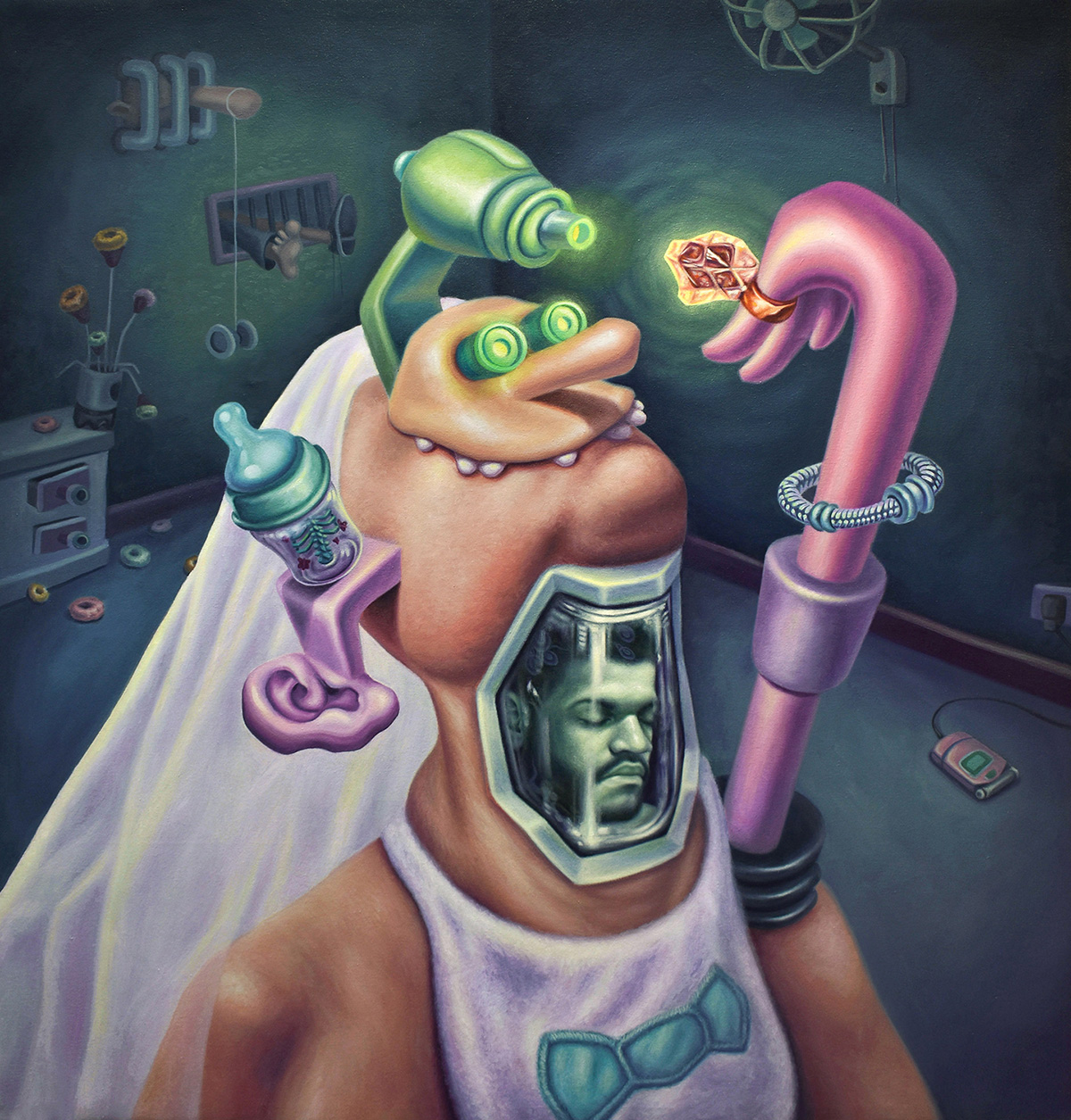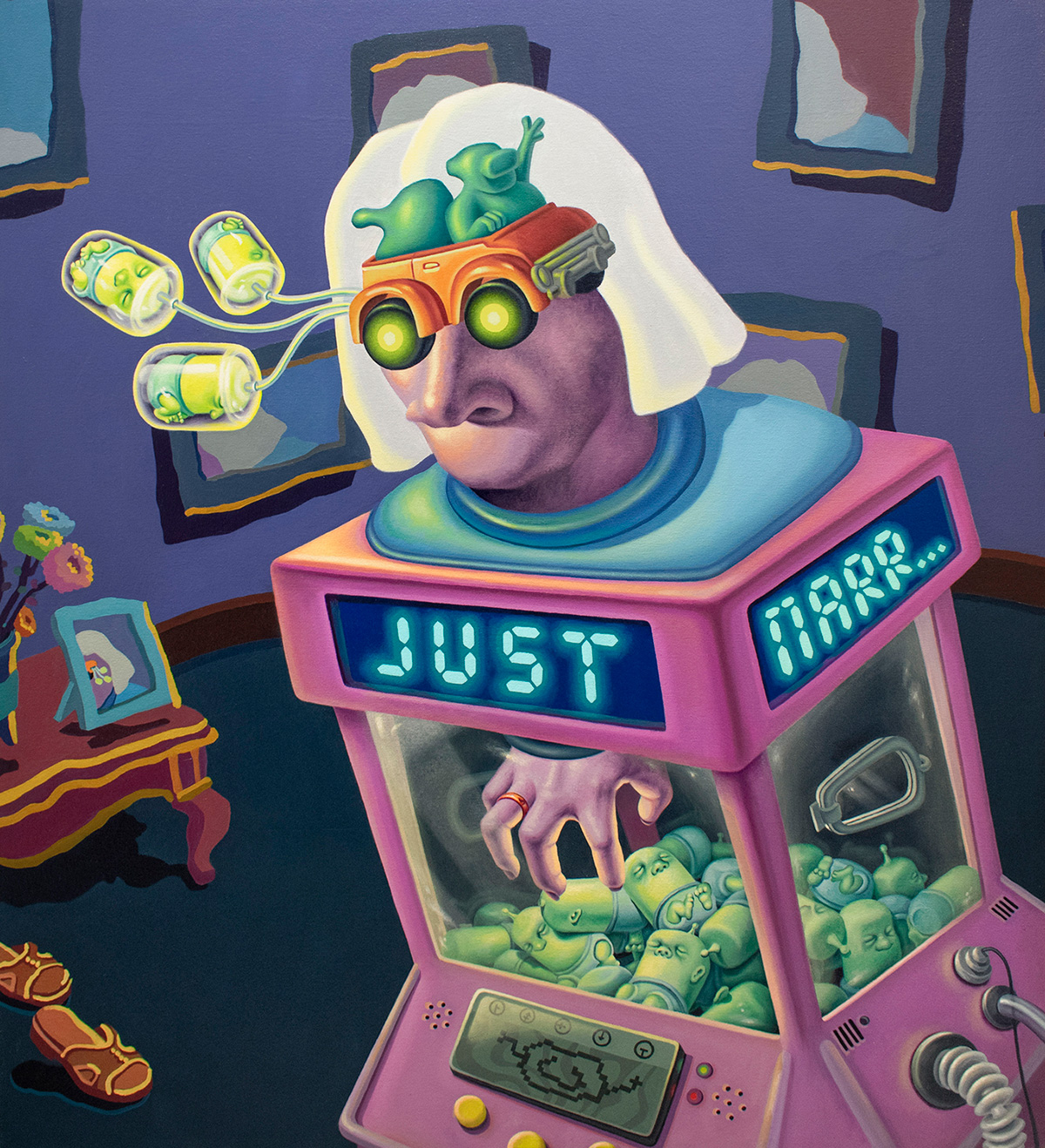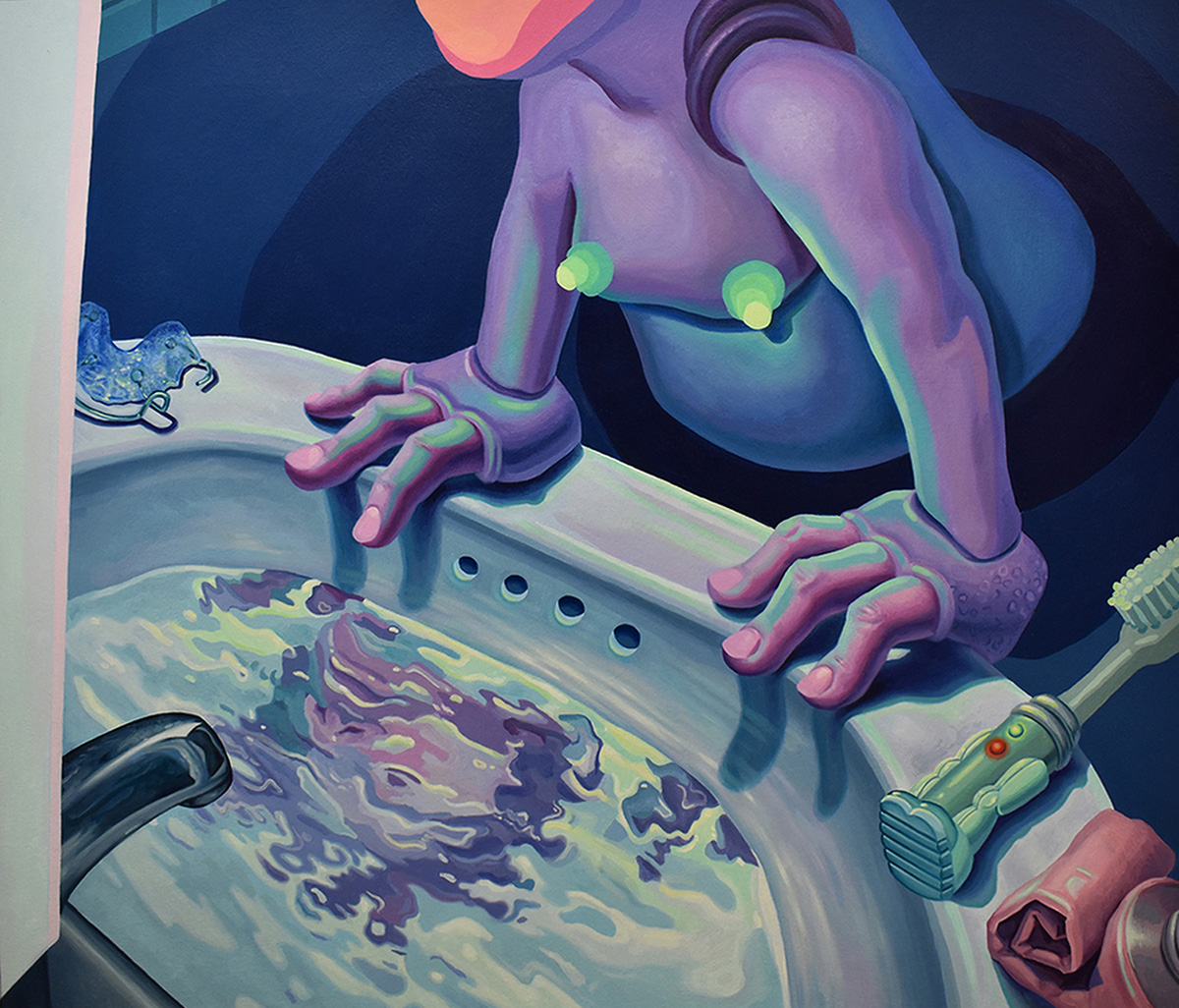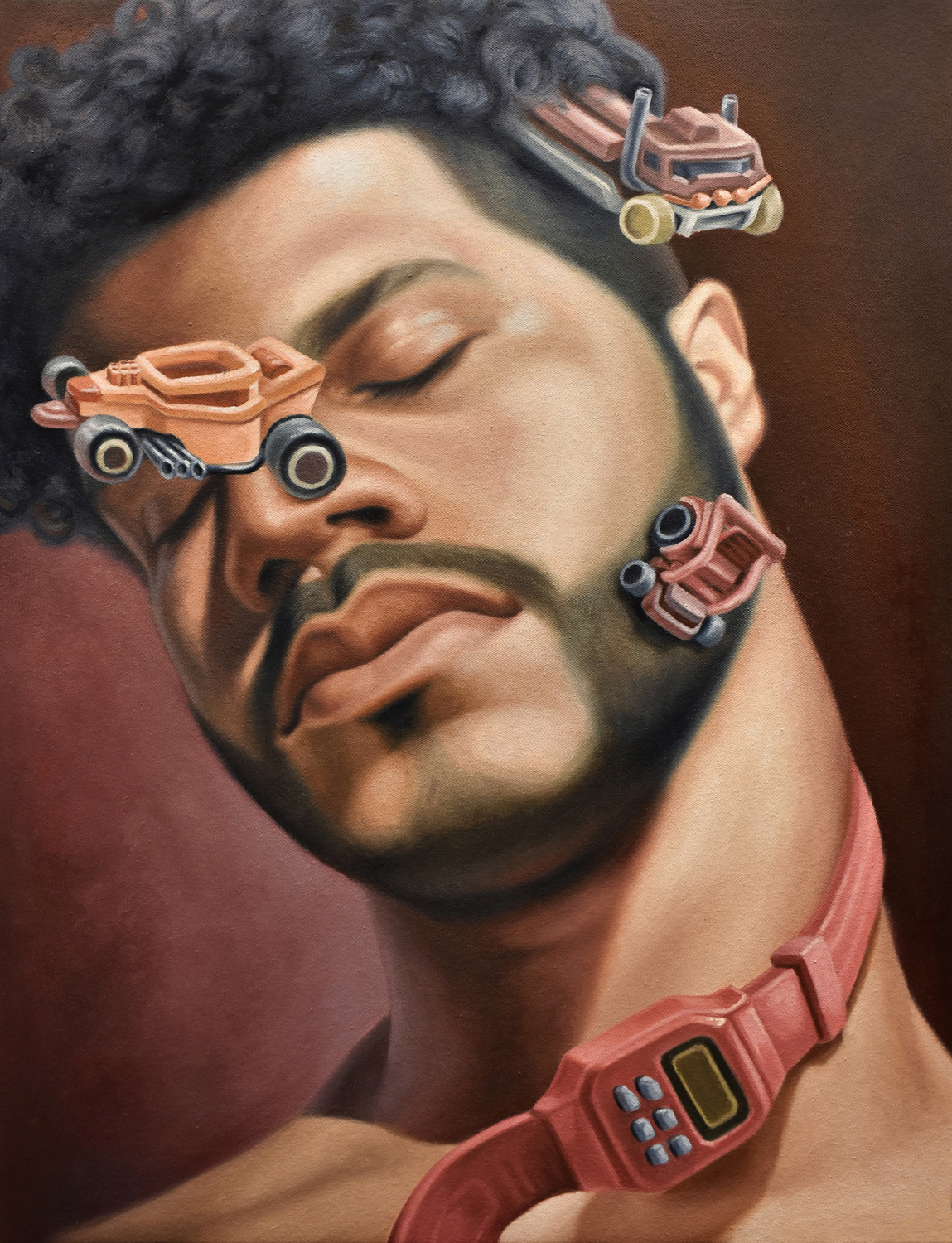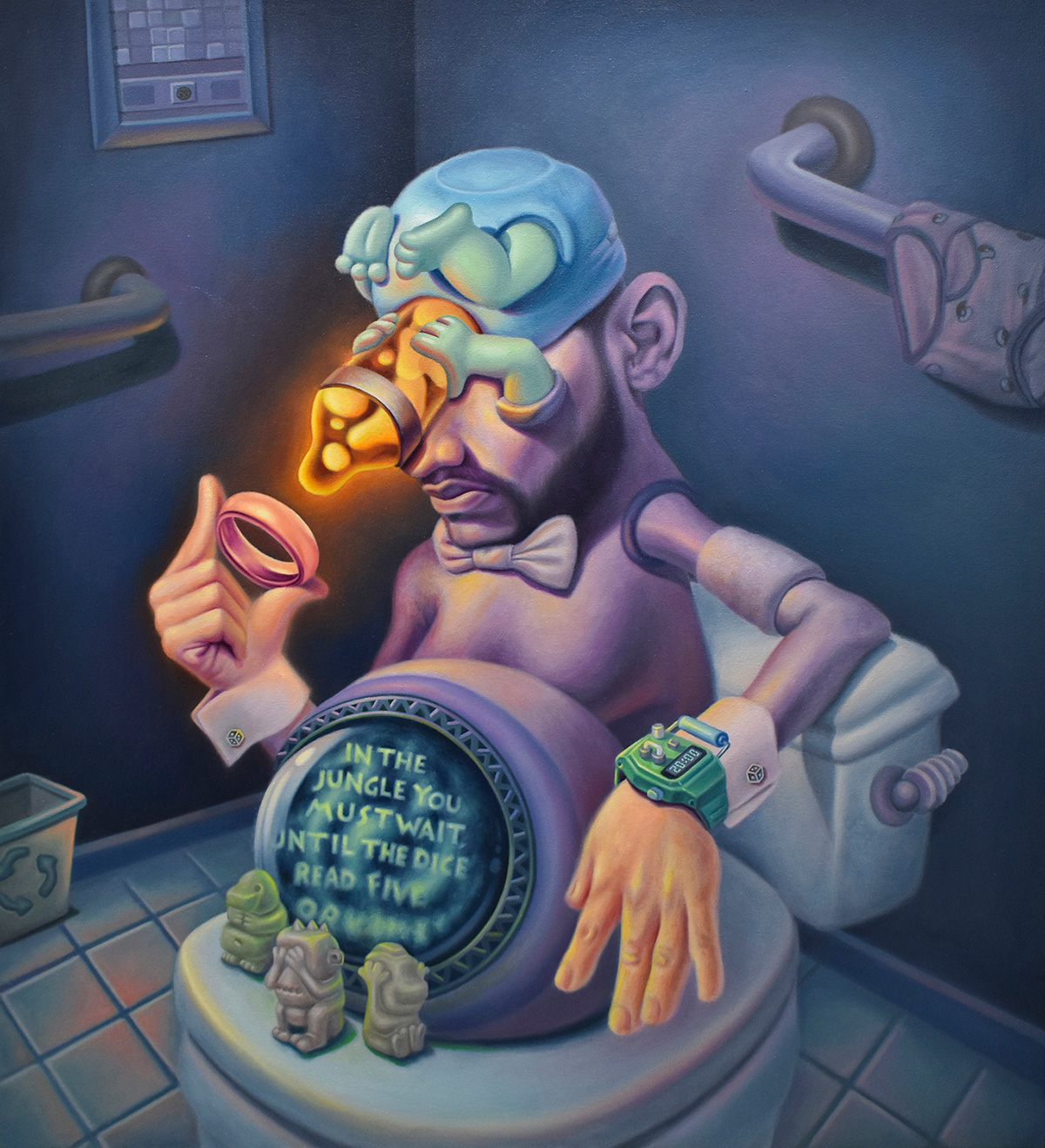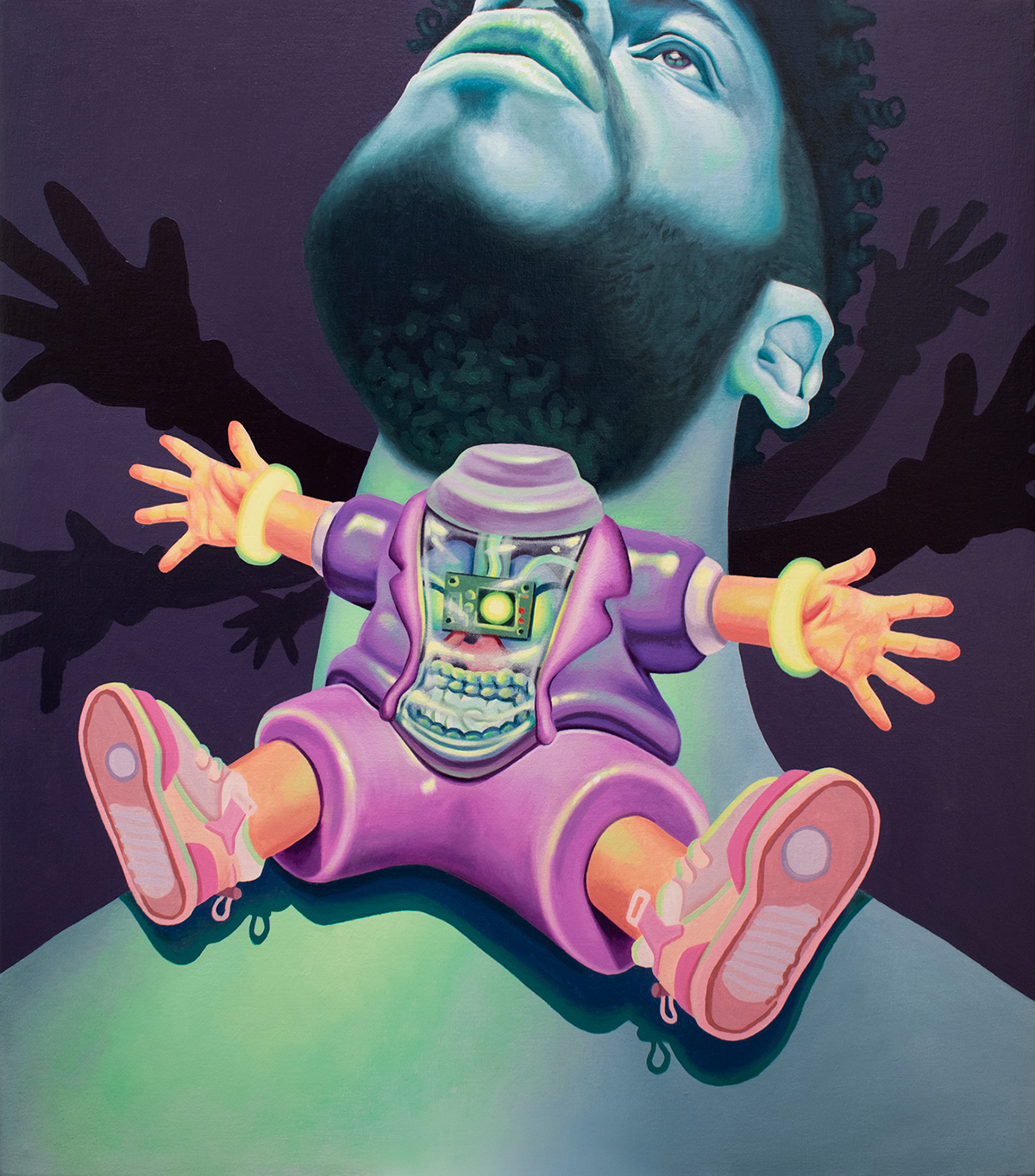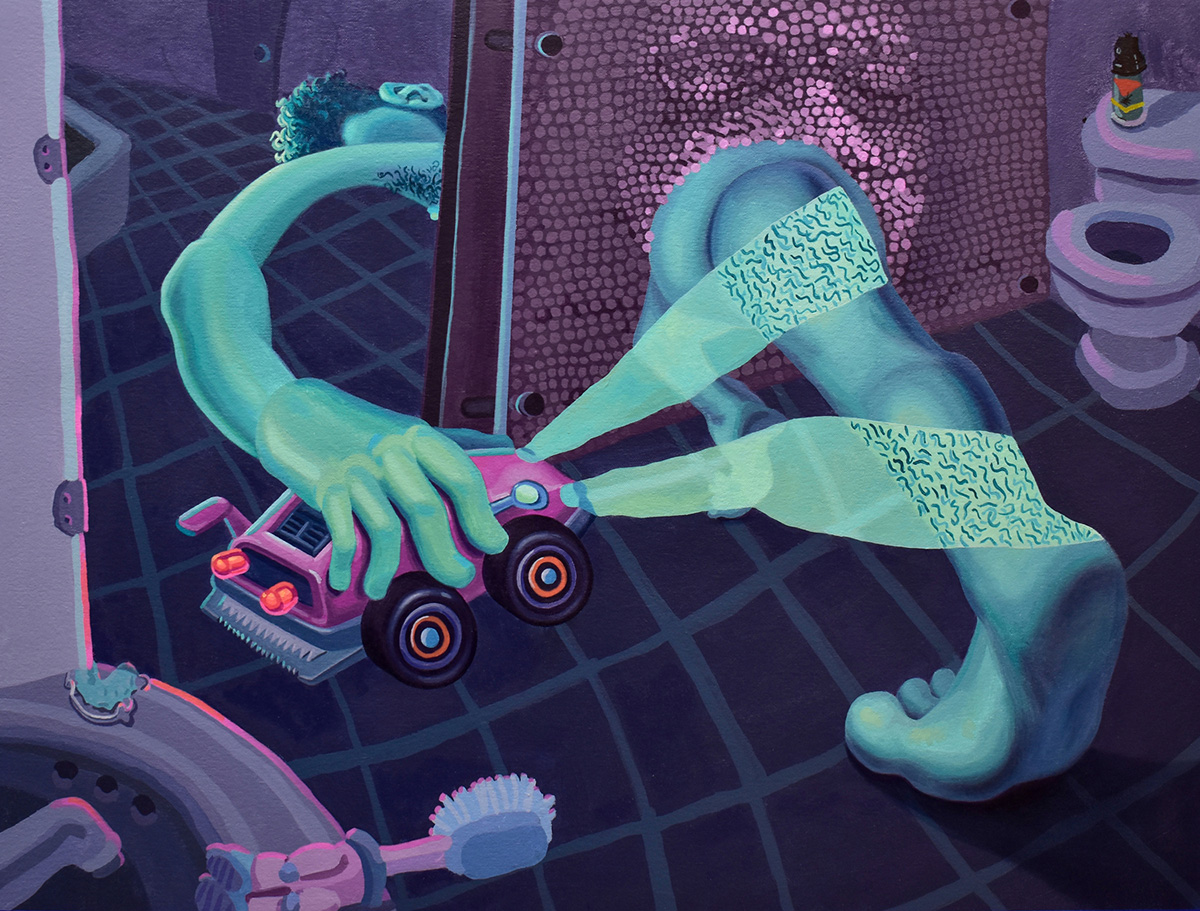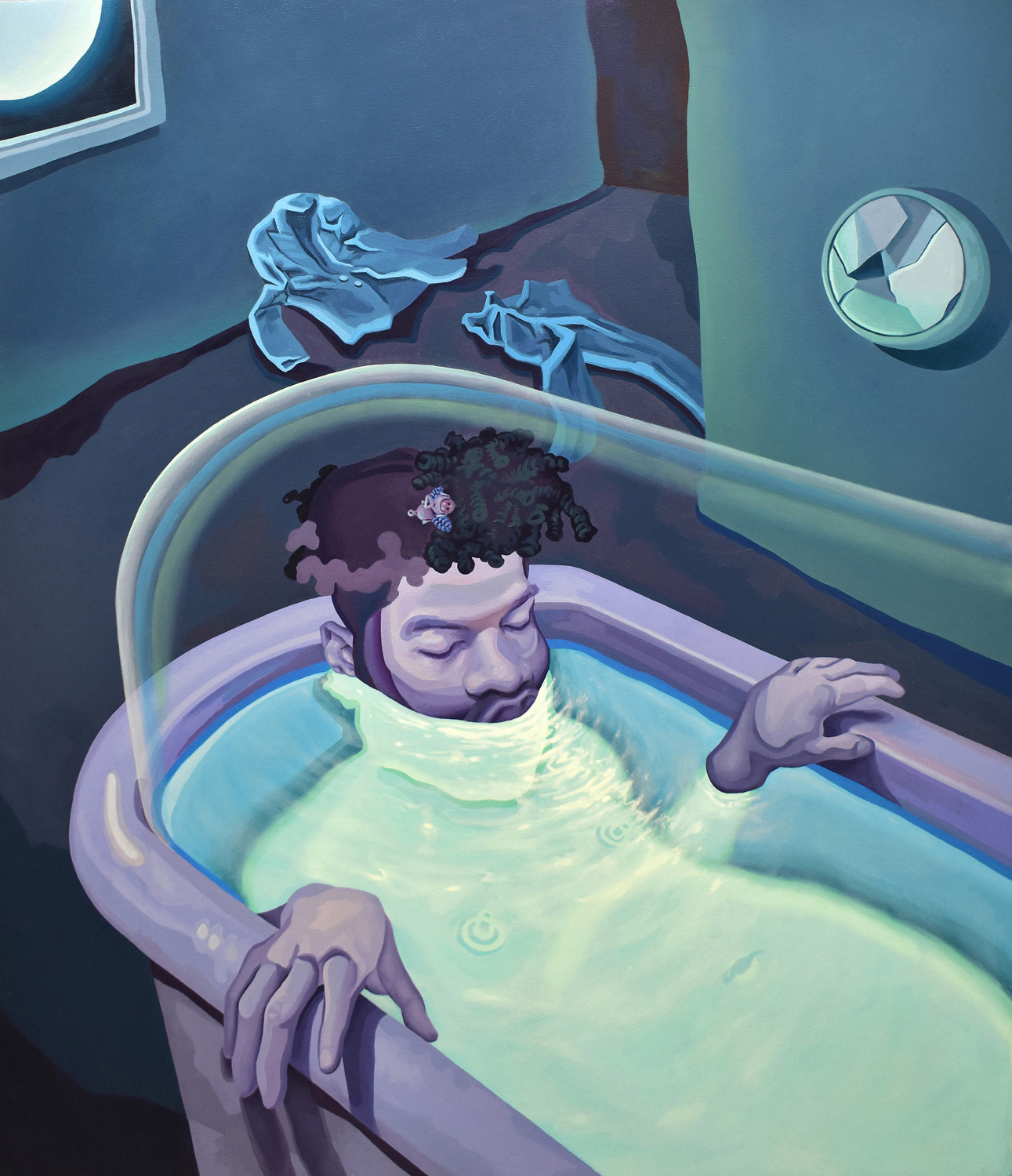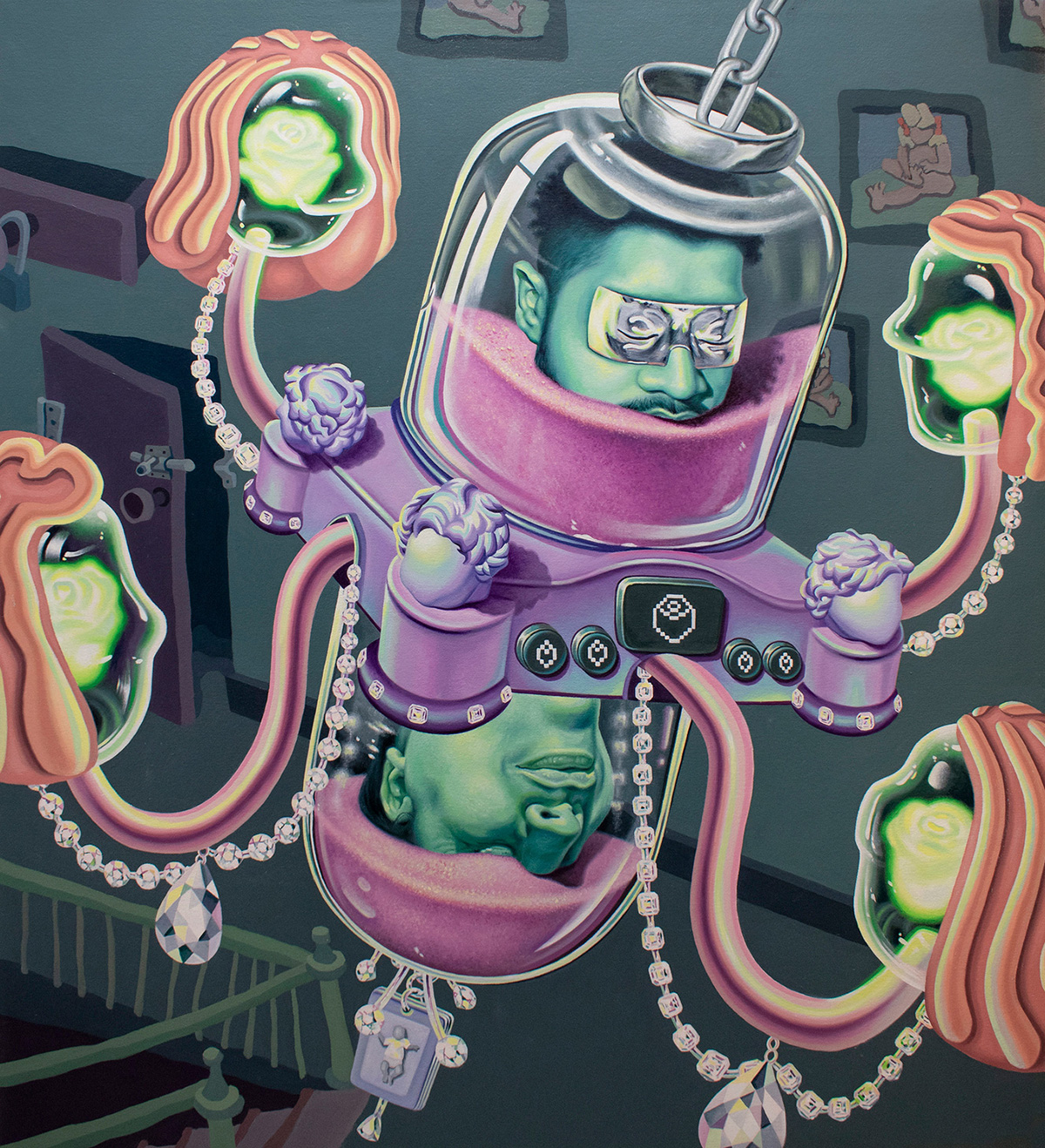 Related Articles