Artist Erin Milez captures the entangled dance of cohabitation in her recent body of work. Working from her home studio in Bayonne, New Jersey, where she lives with her husband and daughter, Milez relates the couples in her paintings to her own experience with the clumsy and humorous realities of sharing and creating a home. 
"I see them as duet partners and day laborers, wrapping around each other with thick limbs and rubberized joints, contorting into and away from each other," she explains. "At times they illustrate the synchronous unity that might be expected from a long term relationship, and at times tripping over the other in a moment of broken empathy. Their intimacy is joyful and awkward. It is a battle through the difficult moments to create a home. Their work argues for the significance of everyday life and that the menial tasks required by it are not mundane but a tether to creation."
See more from Erin Milez below!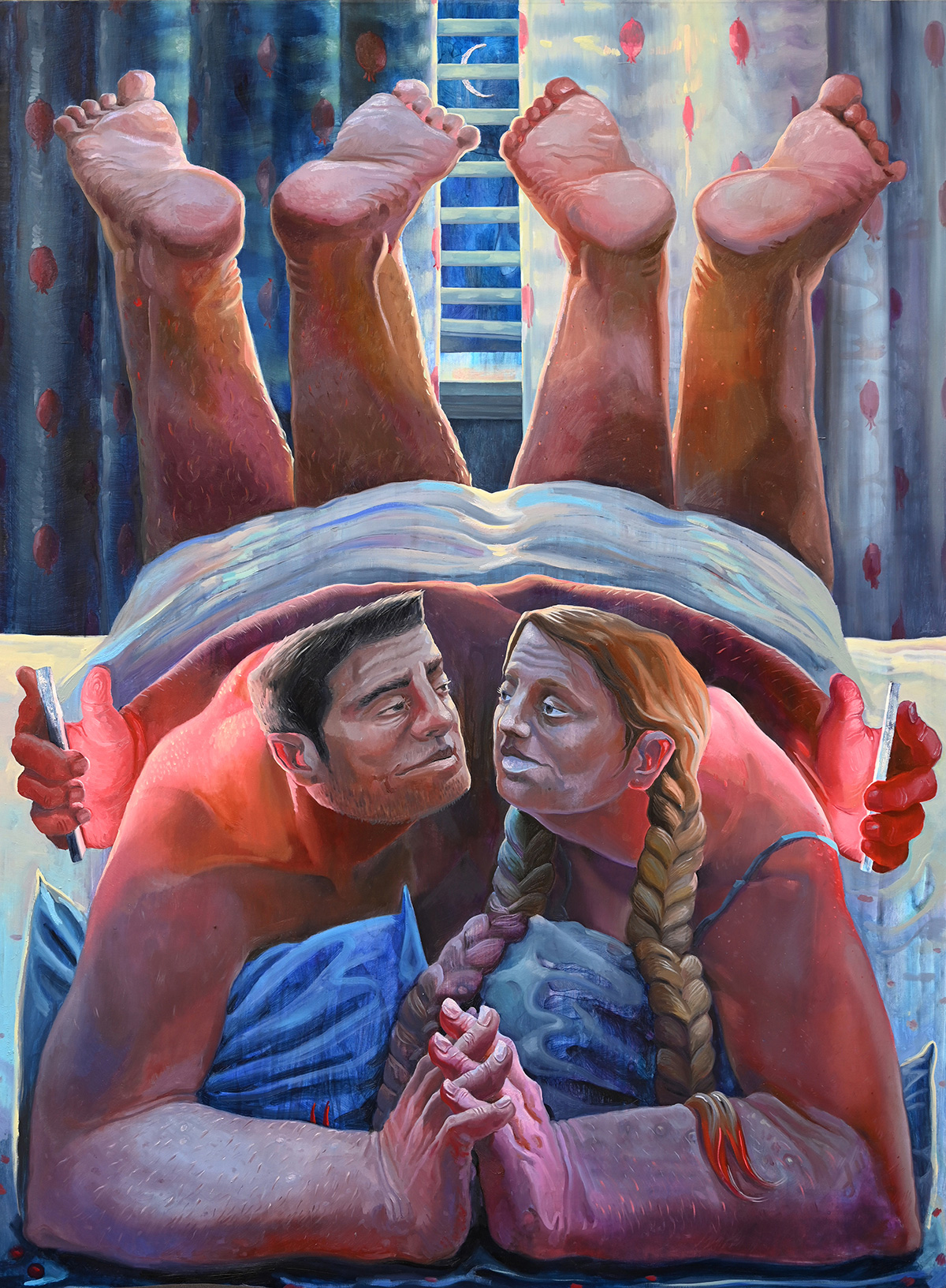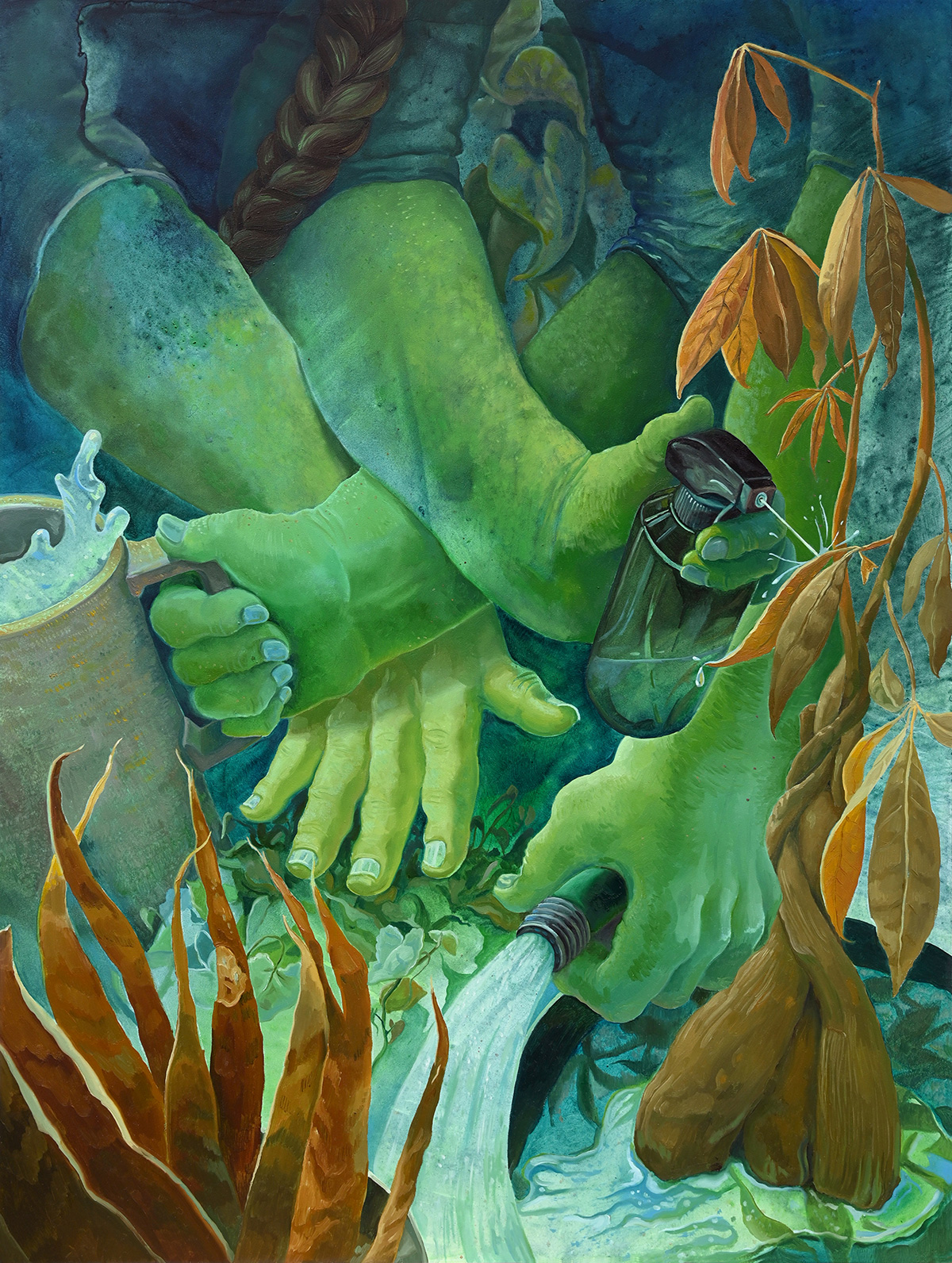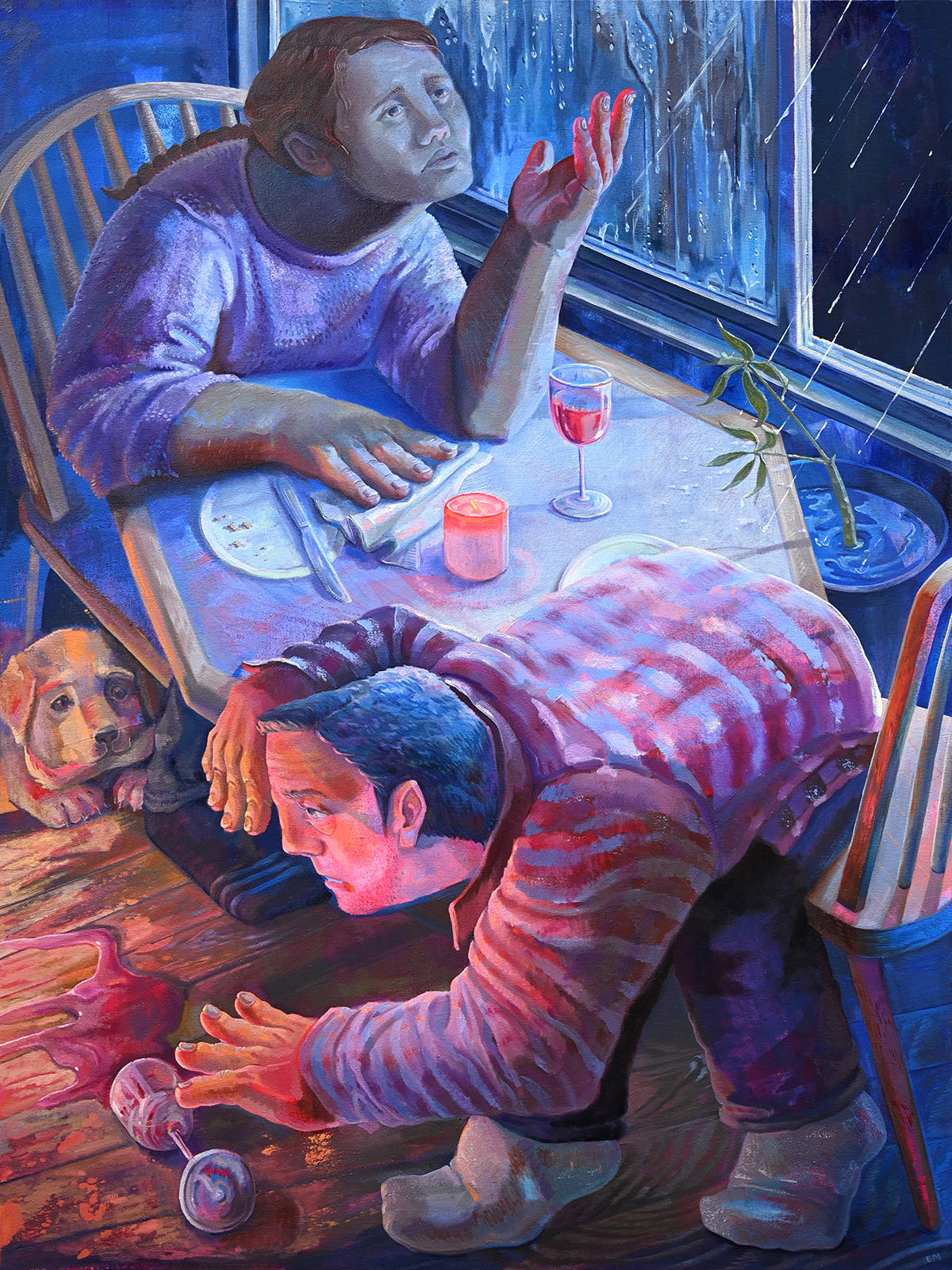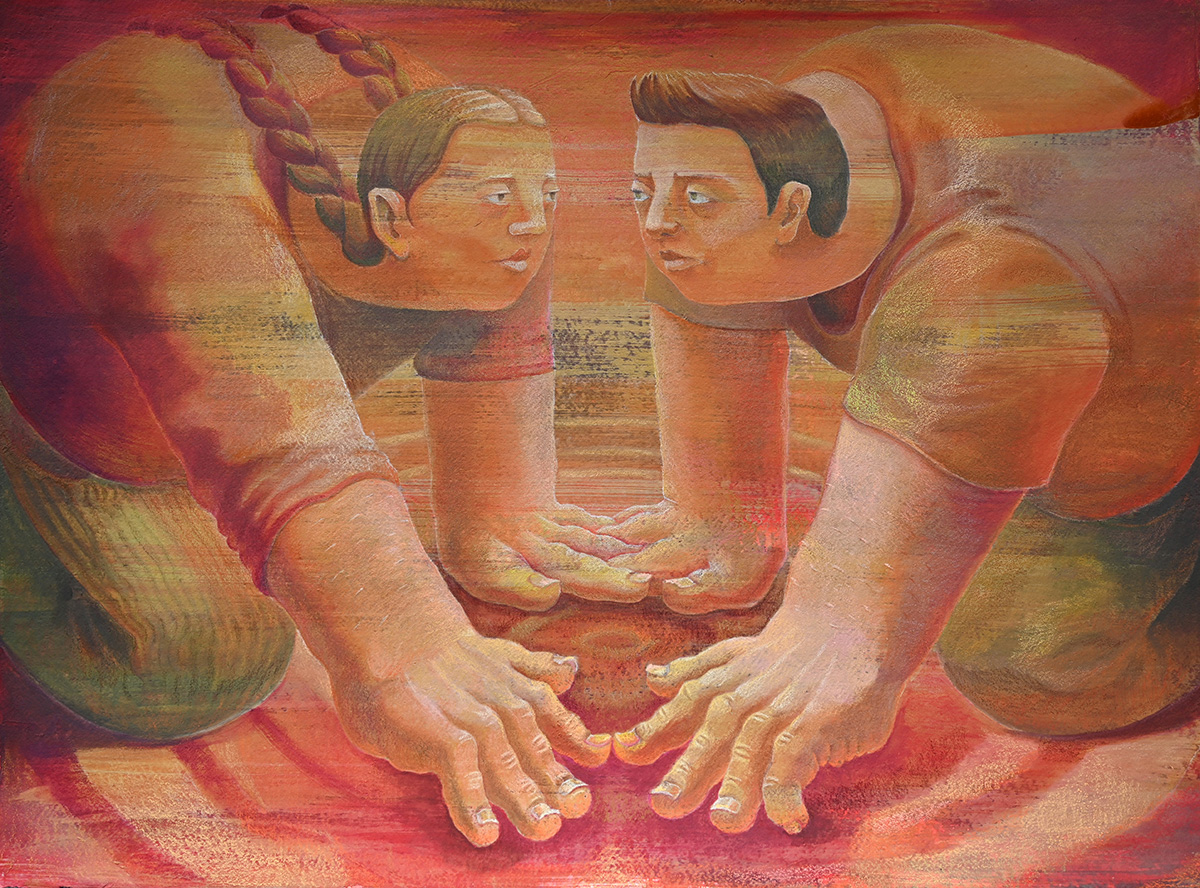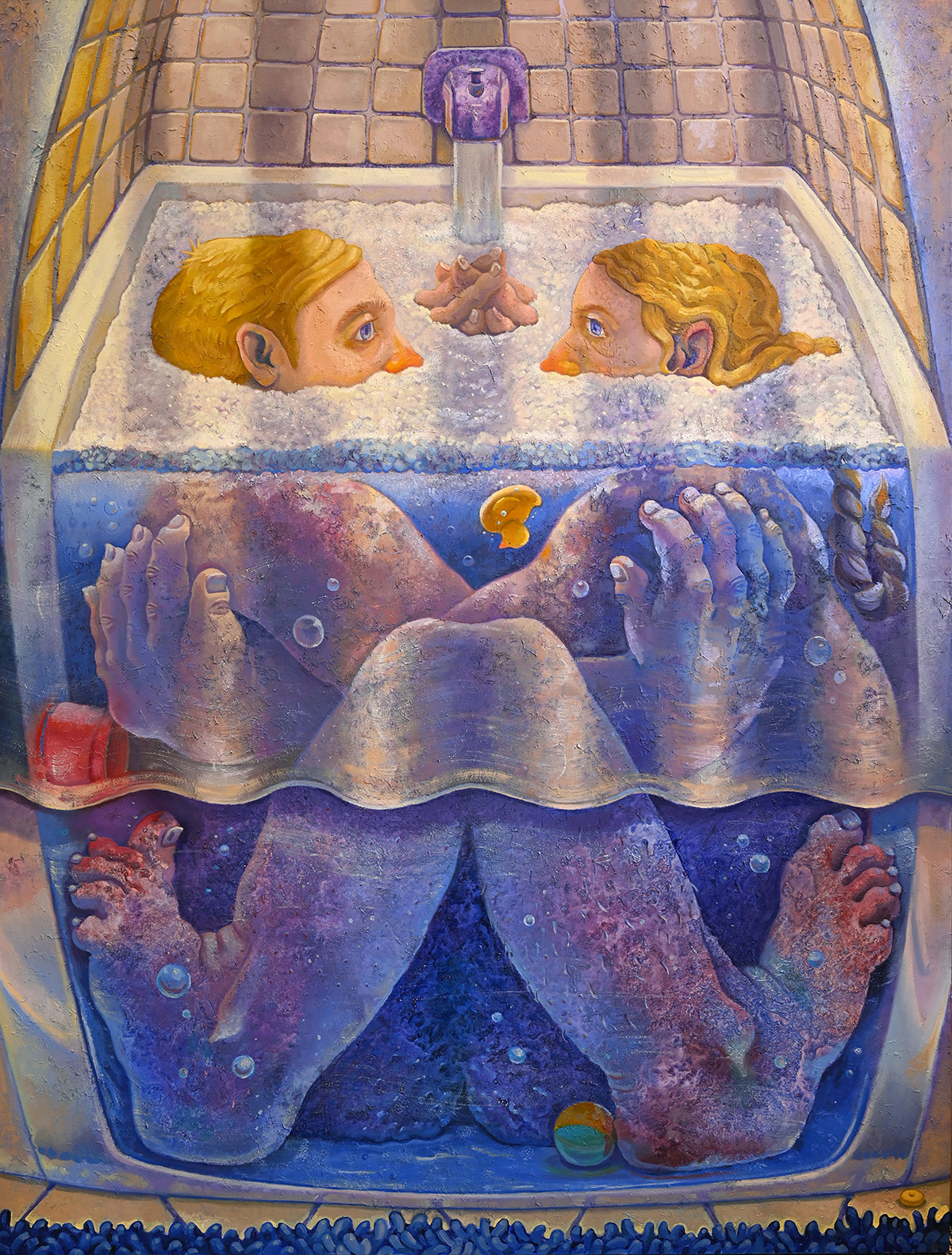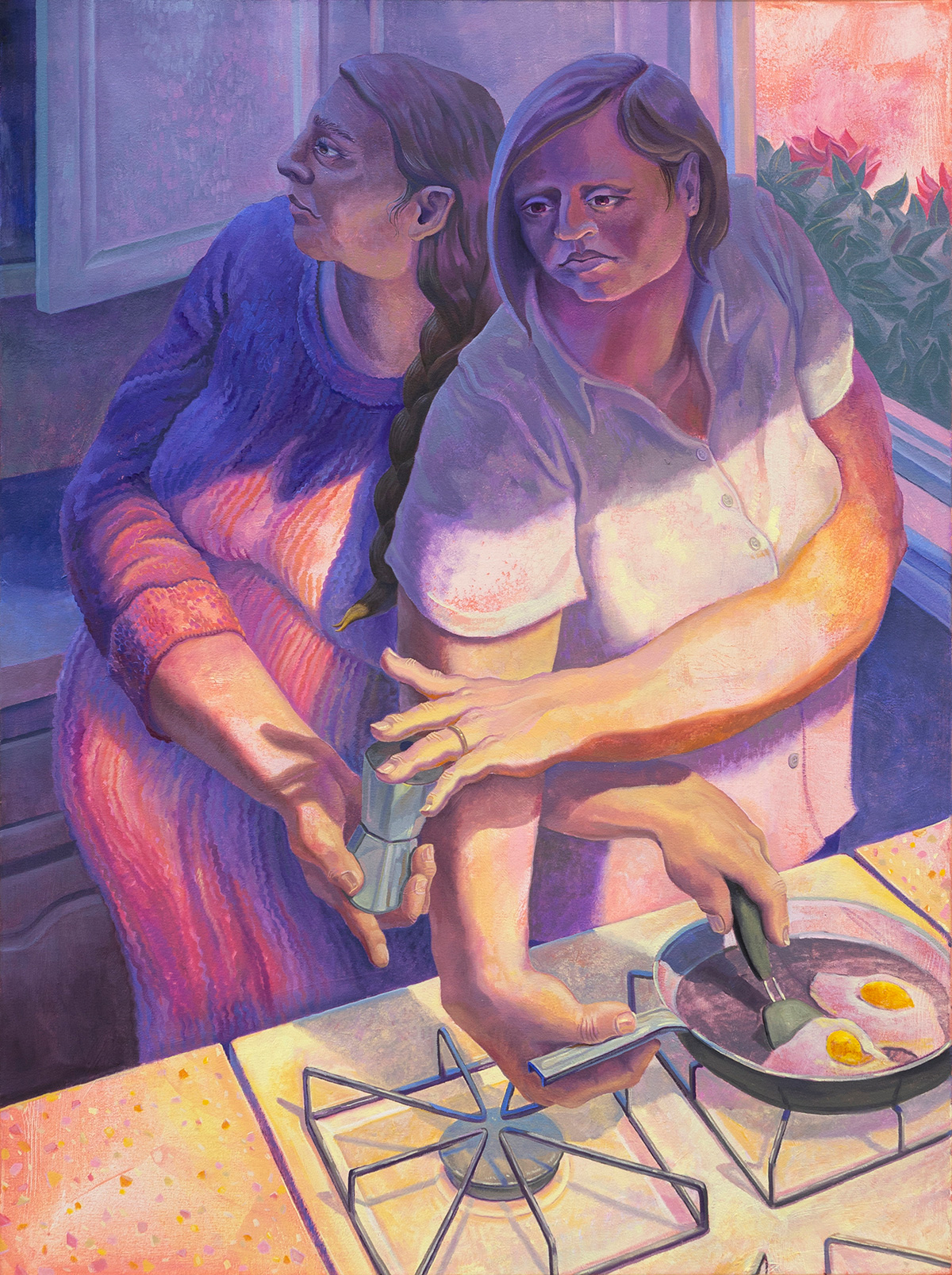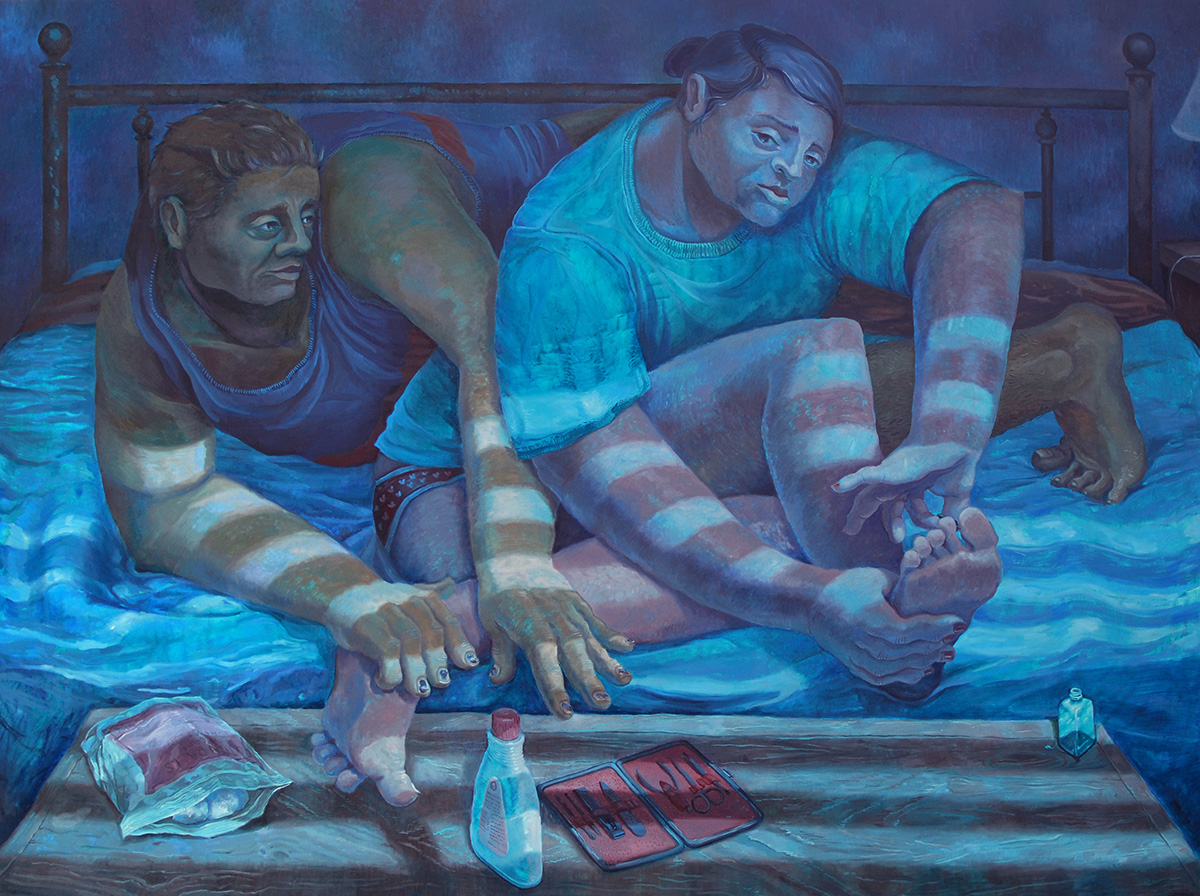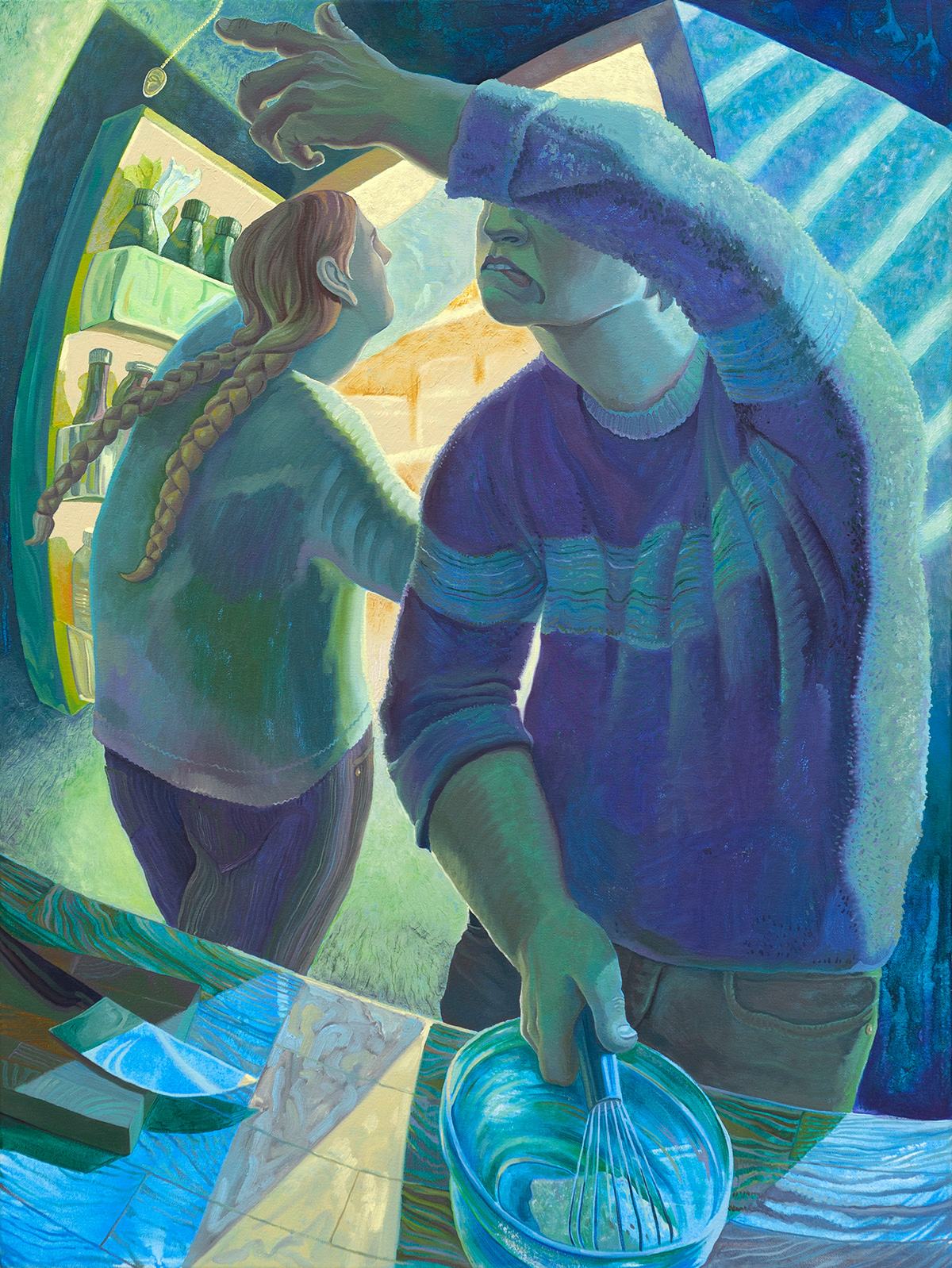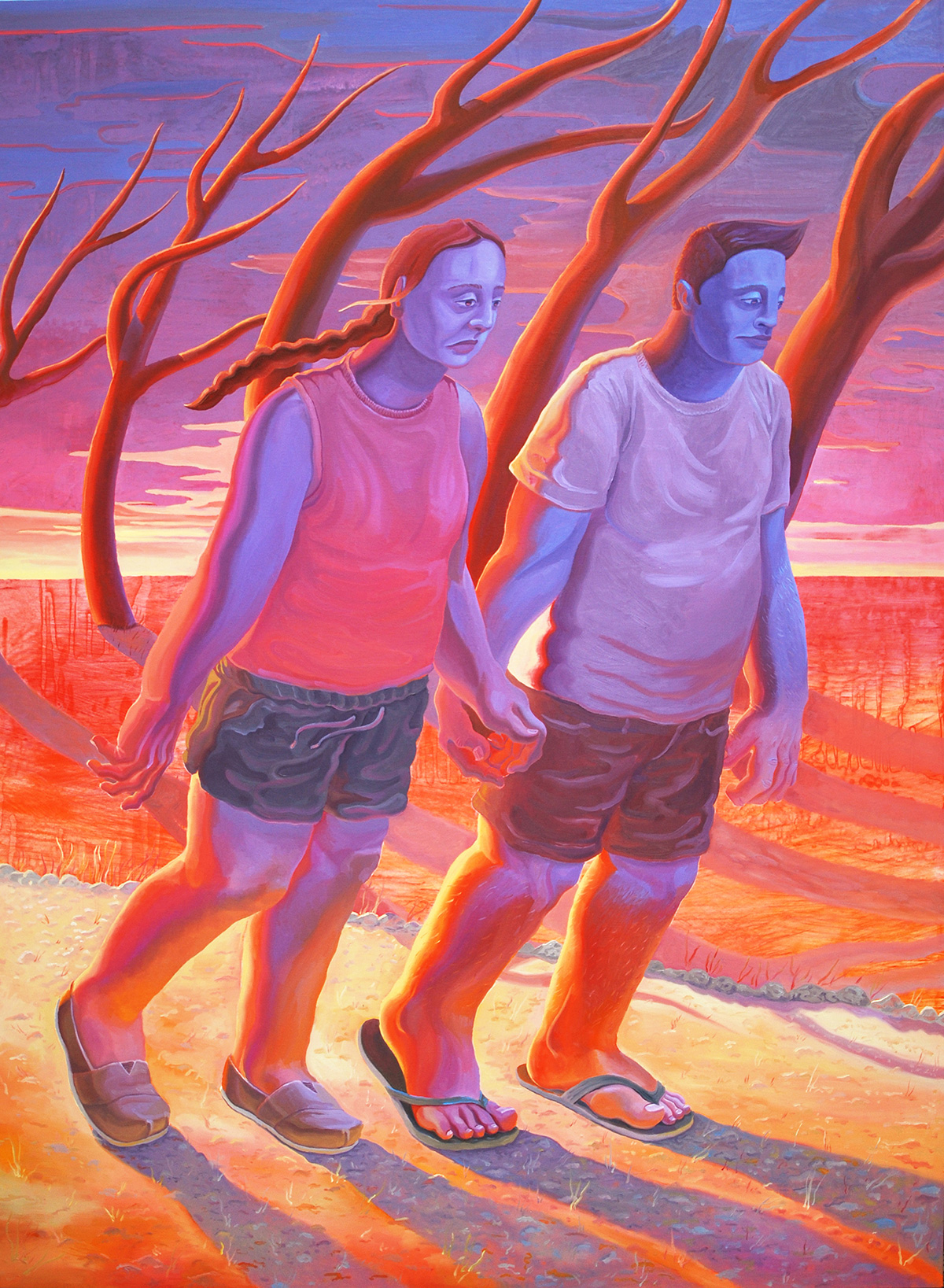 Related Articles