Based between Pakistan and Germany, artist Bisma Hussain addresses the lasting consequences of her long-time struggles with chronic pain, social anxiety, and depression with her paintings. Drawing inspiration from photography and painting, both modern and contemporary, Hussain pictures herself and others in contorted poses, mirroring the discomfort and detachment she feels in certain relationships, places, and situations. She combines technical considerations like composition, space, and the visual language of paint itself, with her own feelings and experiences, expressing her frustrations through the practice of painting.
Hussain explains that, while painting, her focus is on "the gestures, emotions and compositions that are putting the emphasis on the feeling I'm concerned in portraying; the body being the raw form and paint giving it a soul. Thus, developing some language. I choose these strategies by picturing myself in different situations and being empathetic toward countless people feeling the same way for countless reasons, so others (not just artists or art experts) feel seen and heard when they look at my work."
See more from Bisma Hussain below!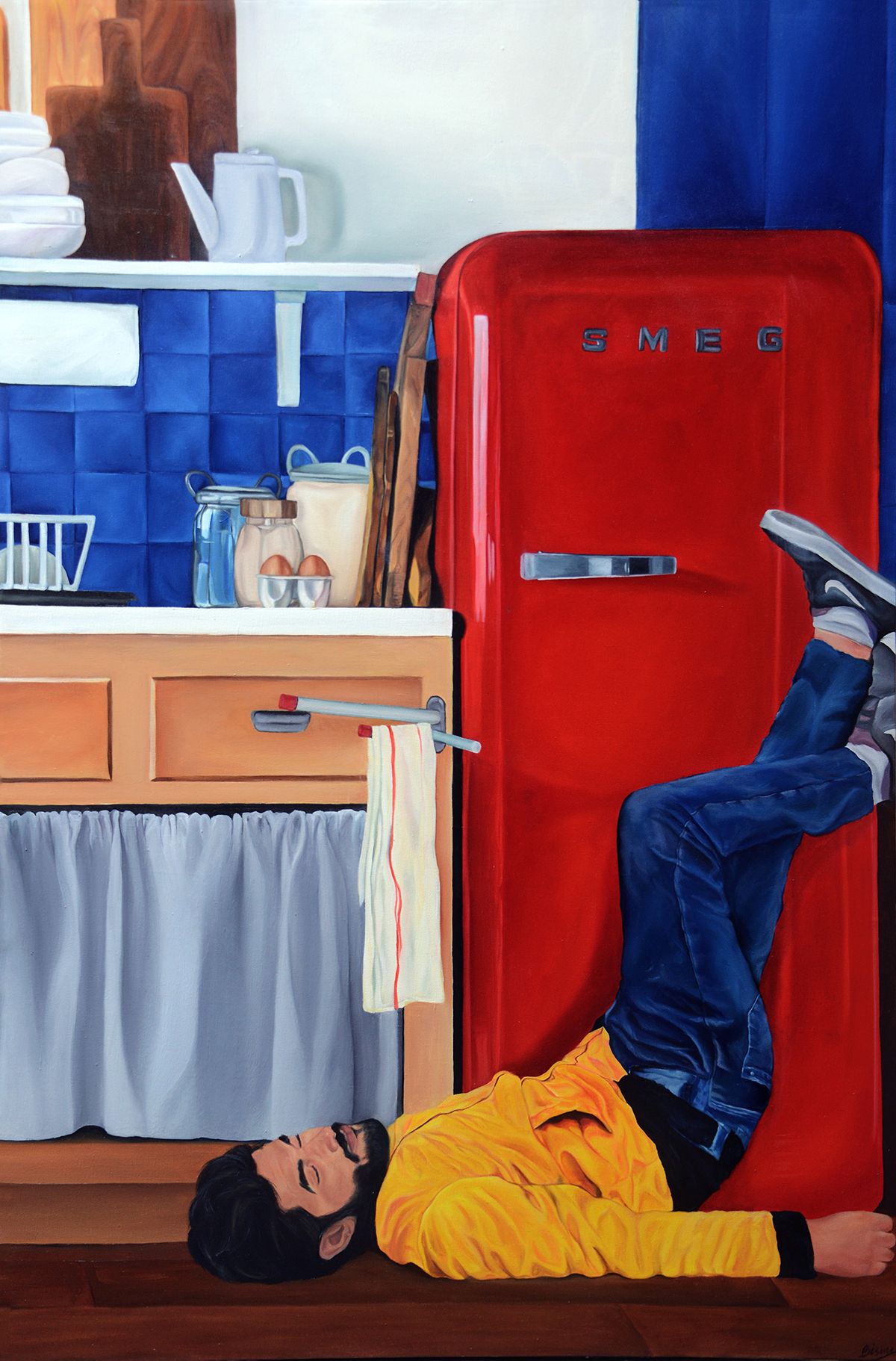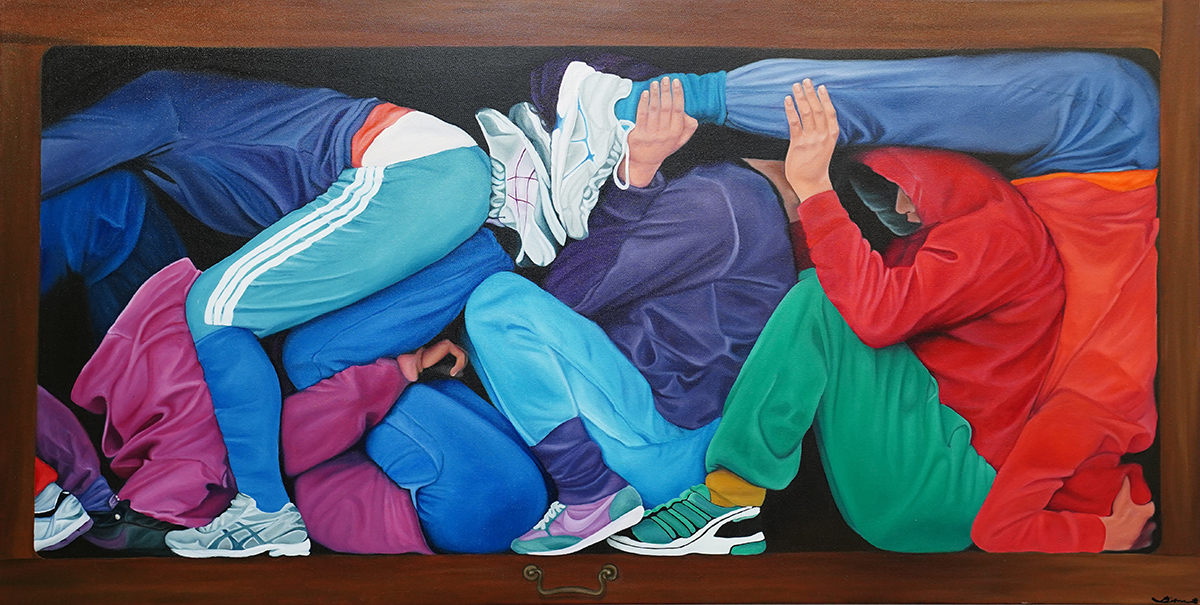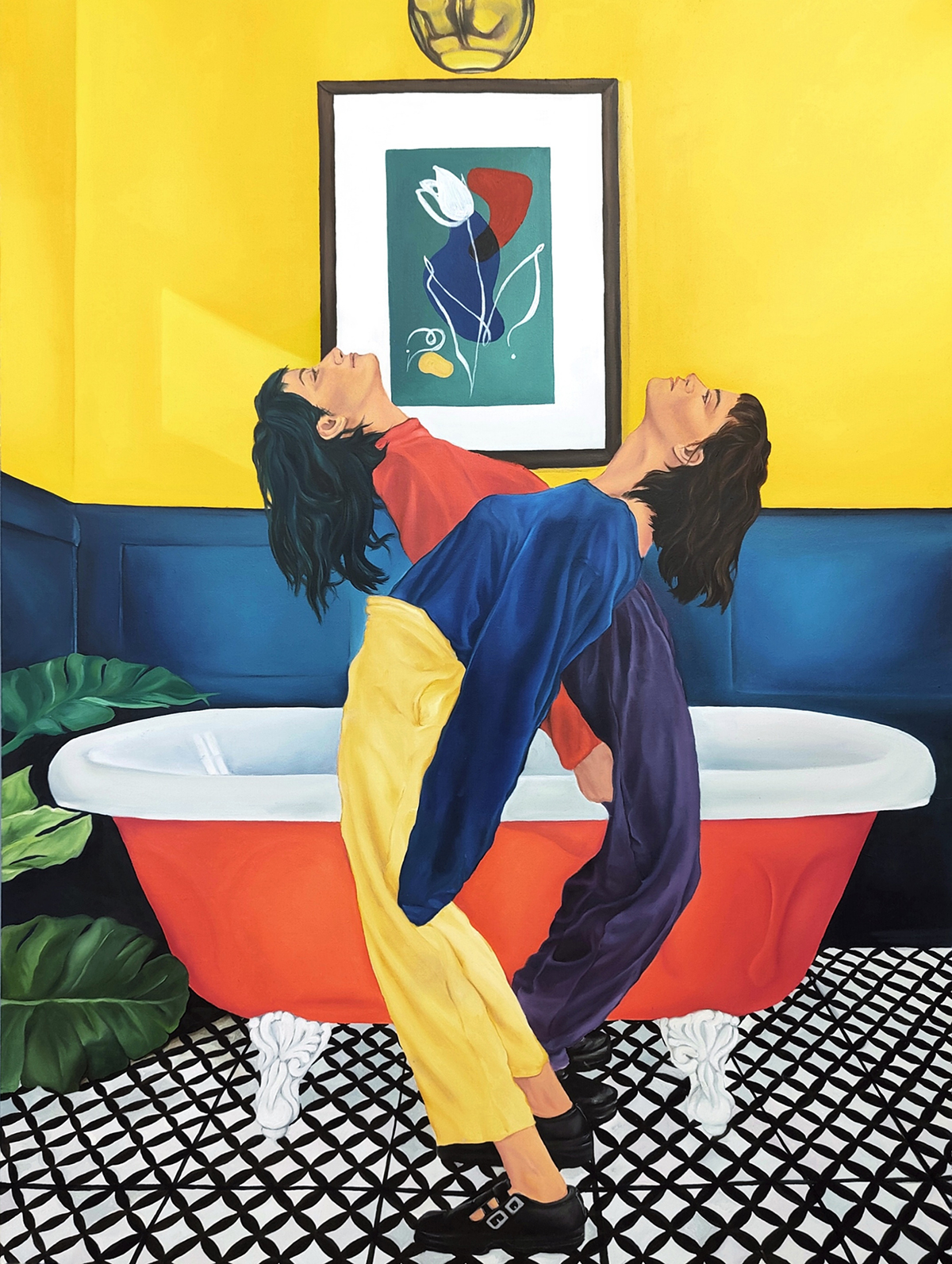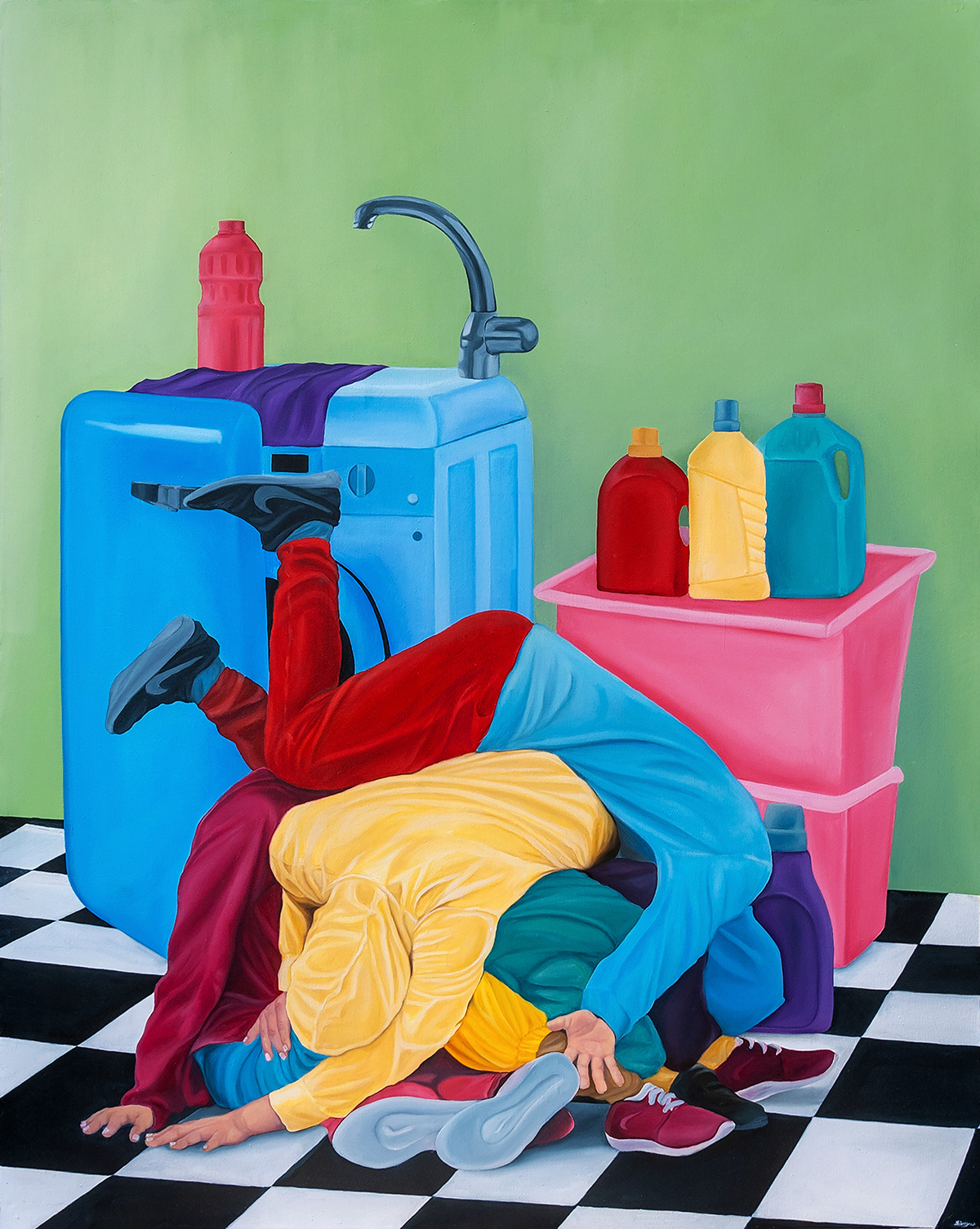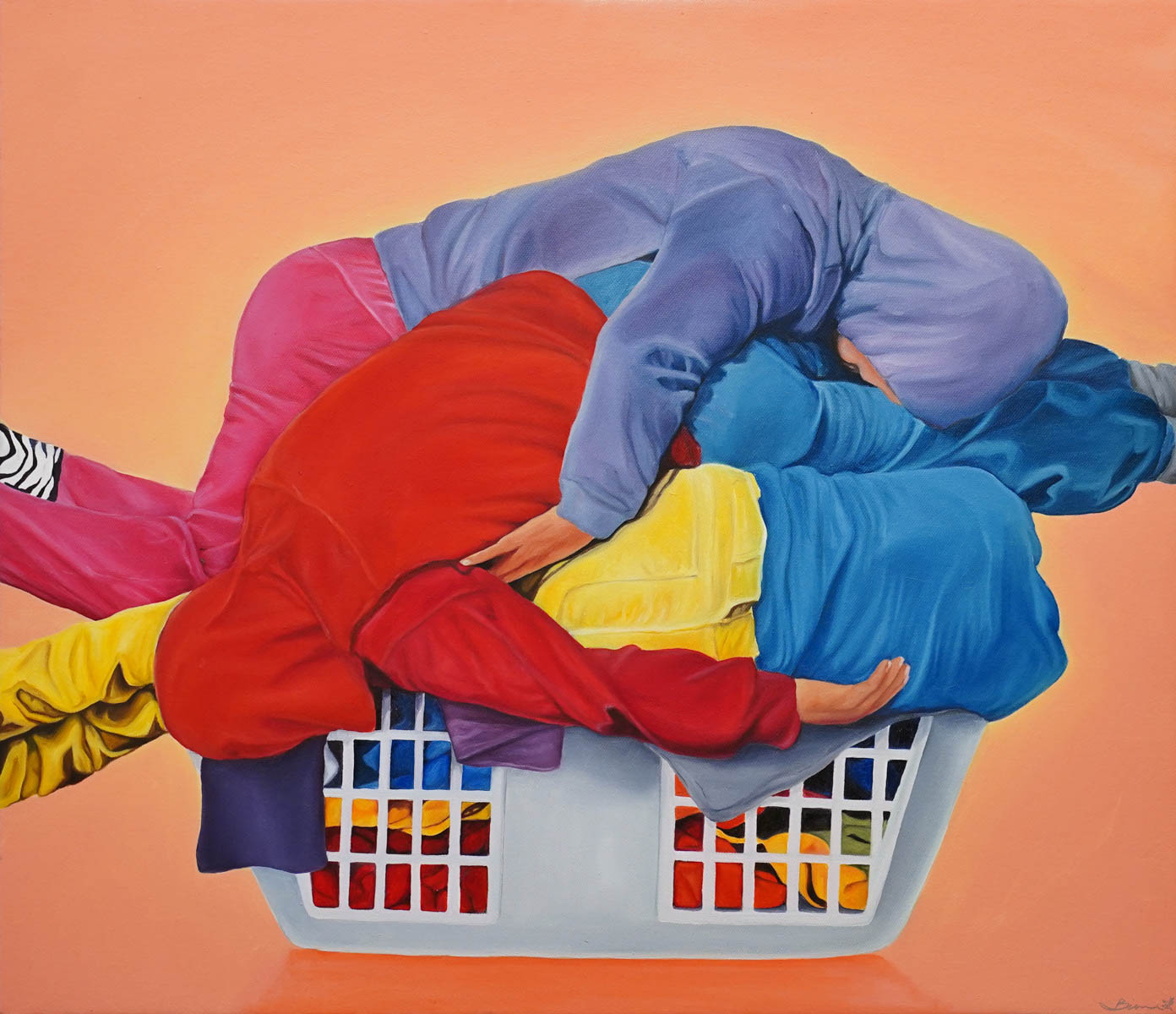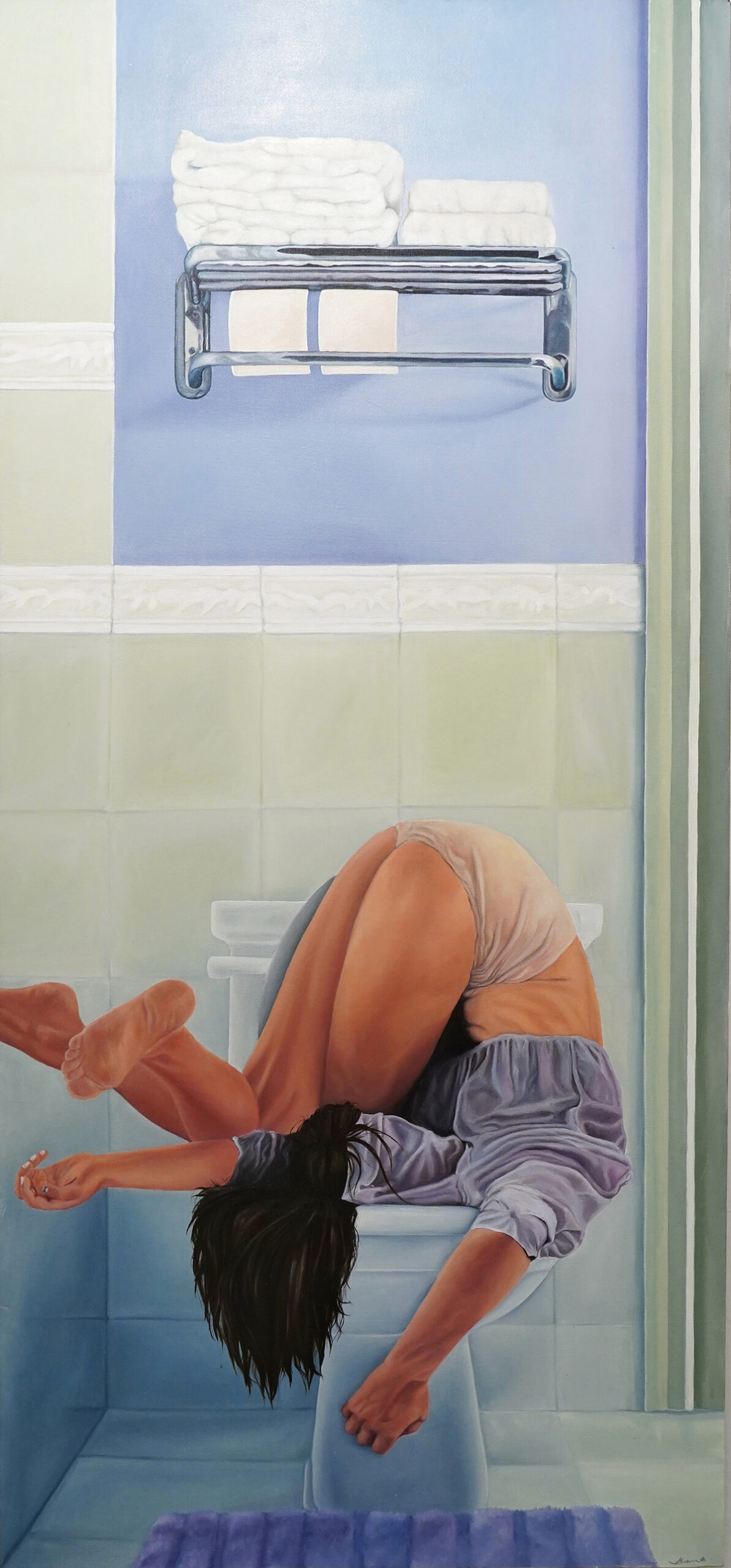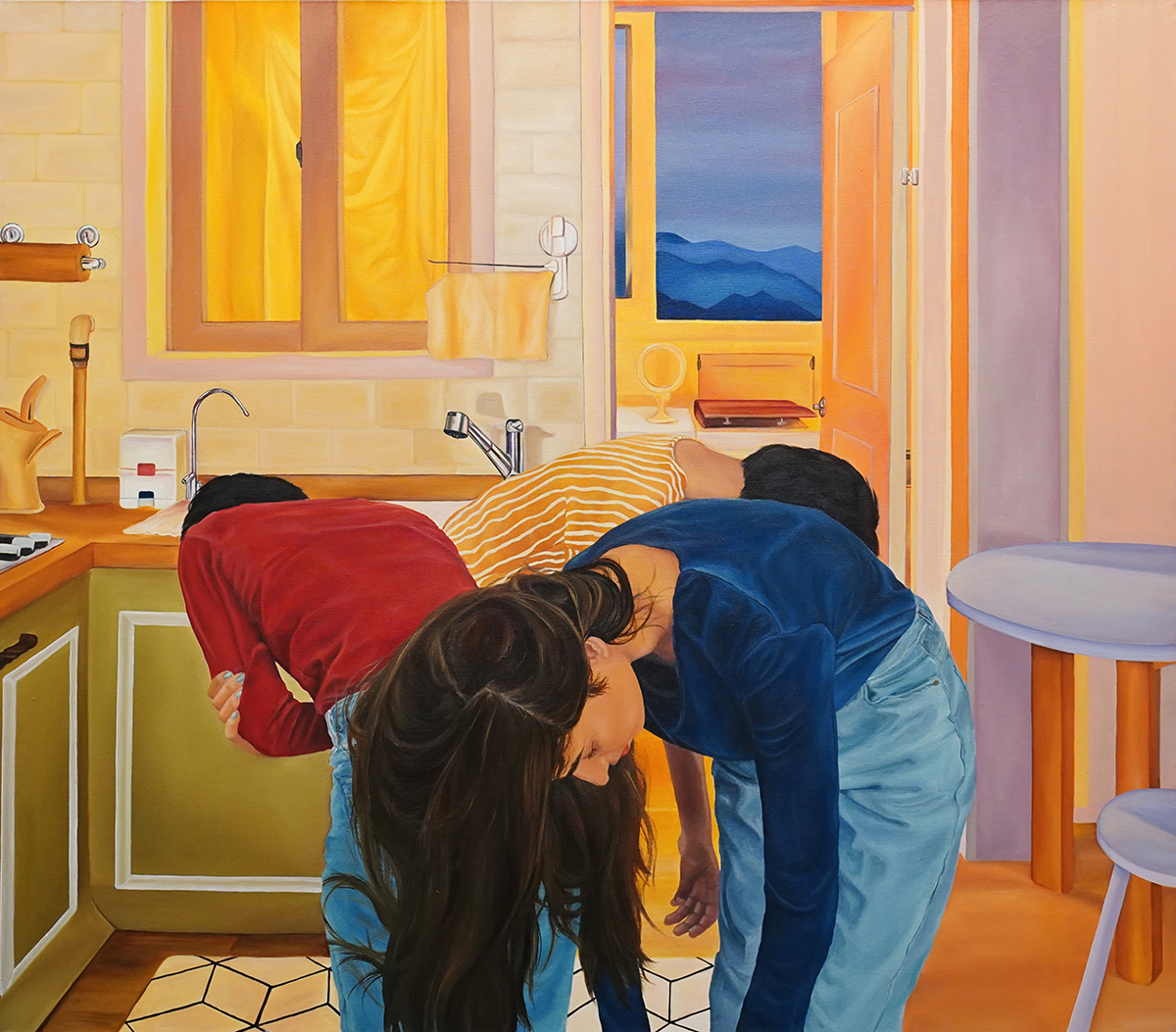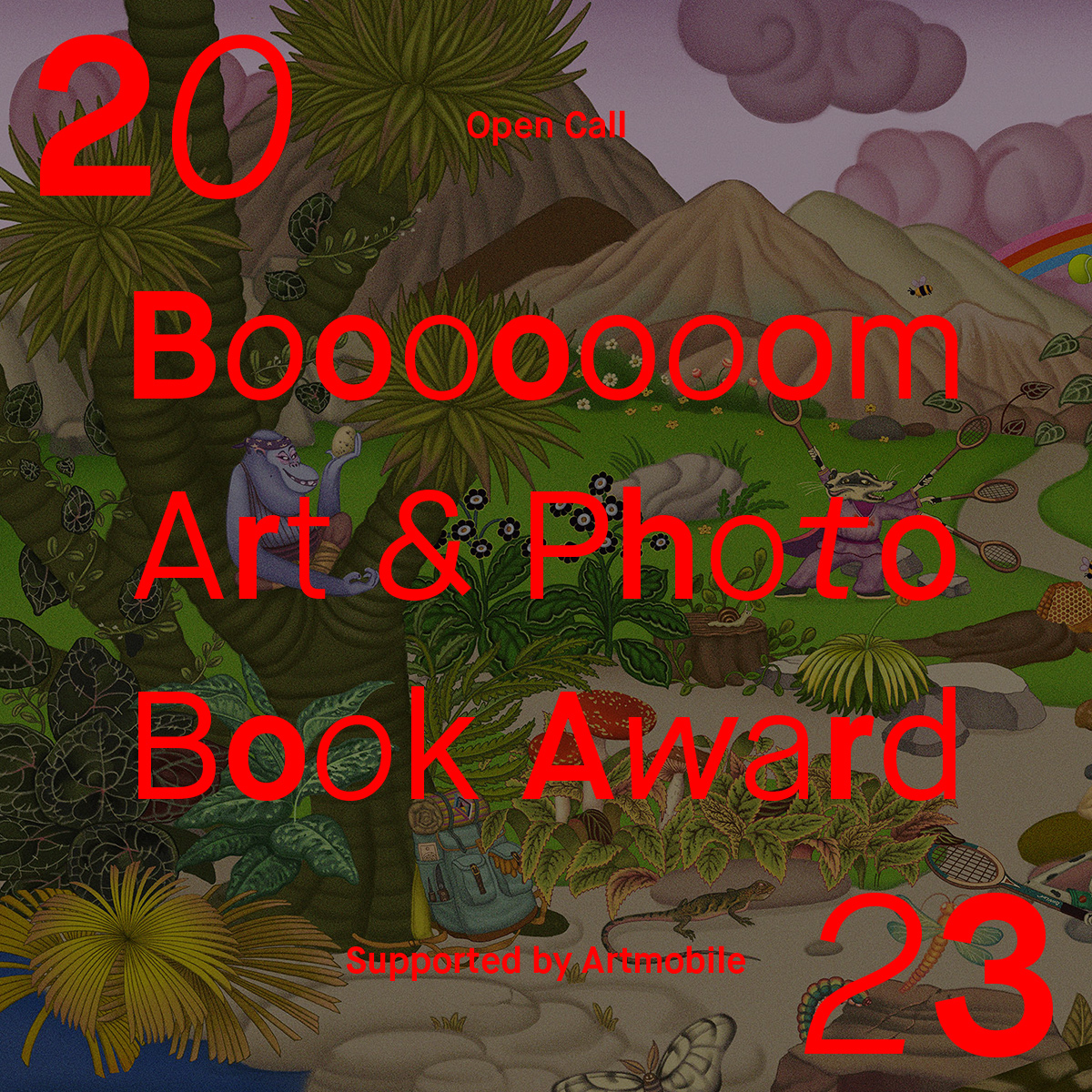 Call to Submit: 2023 Booooooom Art & Photo Book Award
If you have a specific series or a cohesive selection of work that you want to turn into a book, we want to see it.
Learn more
Related Articles