A selection of recent drawings by San Francisco-based artist Naomi Hawksley. Working in graphite, Hawksley is drawn to the medium for its immediacy, which she feels allows for "playful, unpredictable compositions," as well as a certain delicacy, which "reflects values of patience, honesty, and kindness in image-making." Of the work, she says:
"I do not braid my own hair often, but in drawing, control over the appearance of one's body takes this form. An acknowledgement of another's eye — one that is beautiful, constricting, and comes undone. Though, as braid leave creases in the hair, an observer my leave a trace after their eyes disappear. Their presence follows you through time and space, becoming embodied and dispelled over and over. 
This observer can take many shapes, but I find dogs to be a nice symbol. In person, they are companions always watching, loving, and biting. And online, they are consumed alongside women, always the next post over. Their relationship is one of an evil kind of equity, of envy, and of empathy."
See more from Naomi Hawksley below!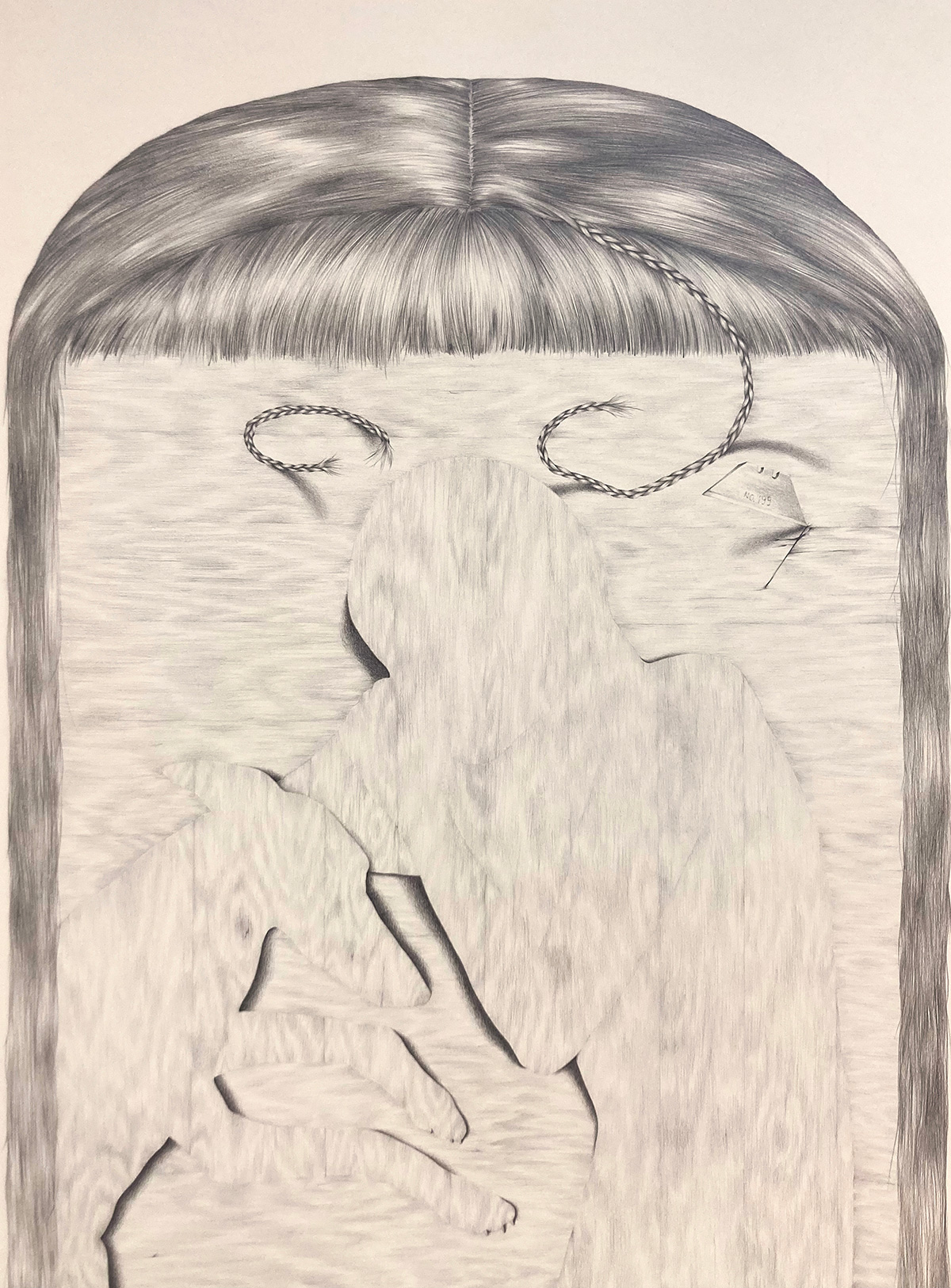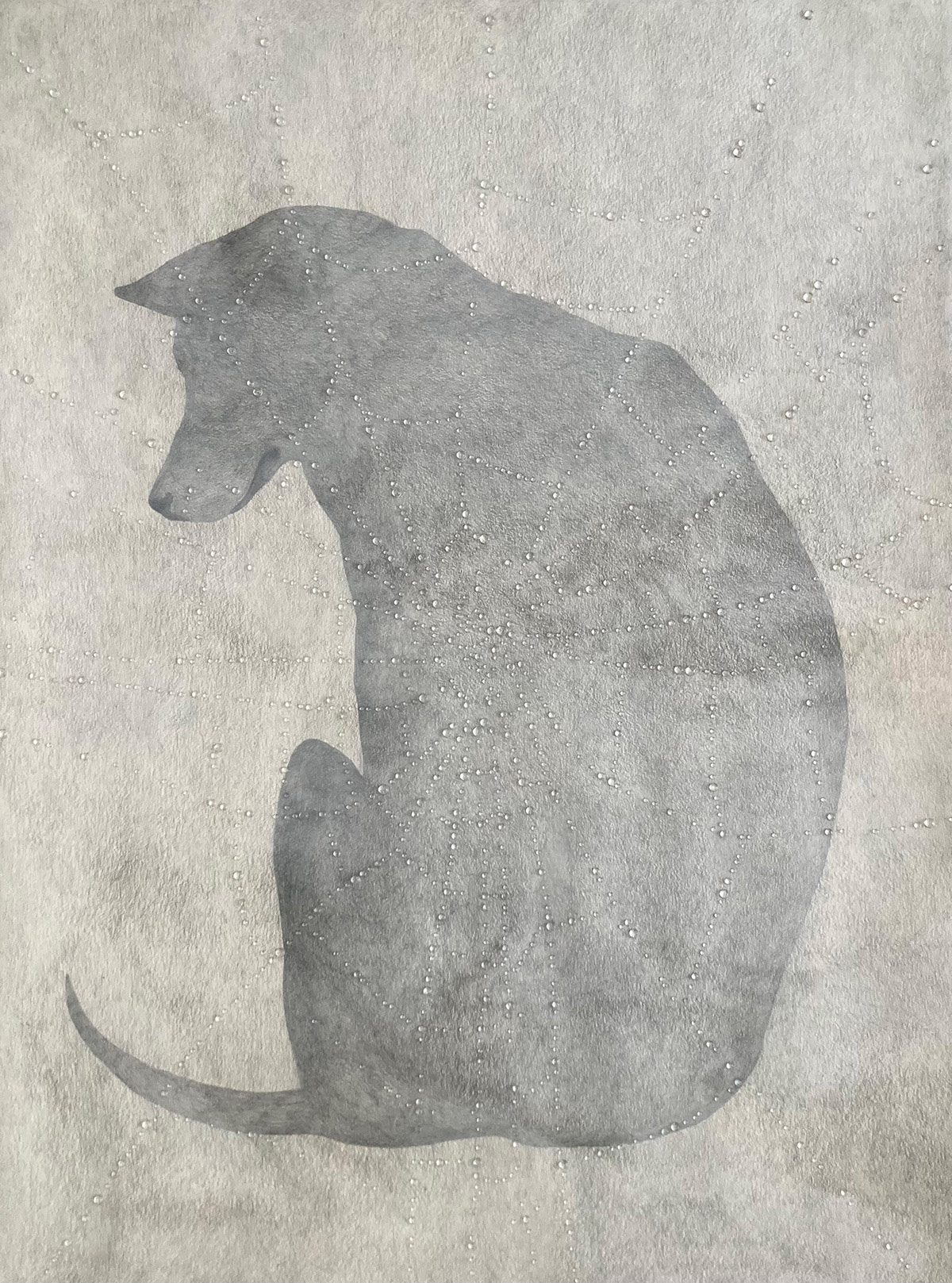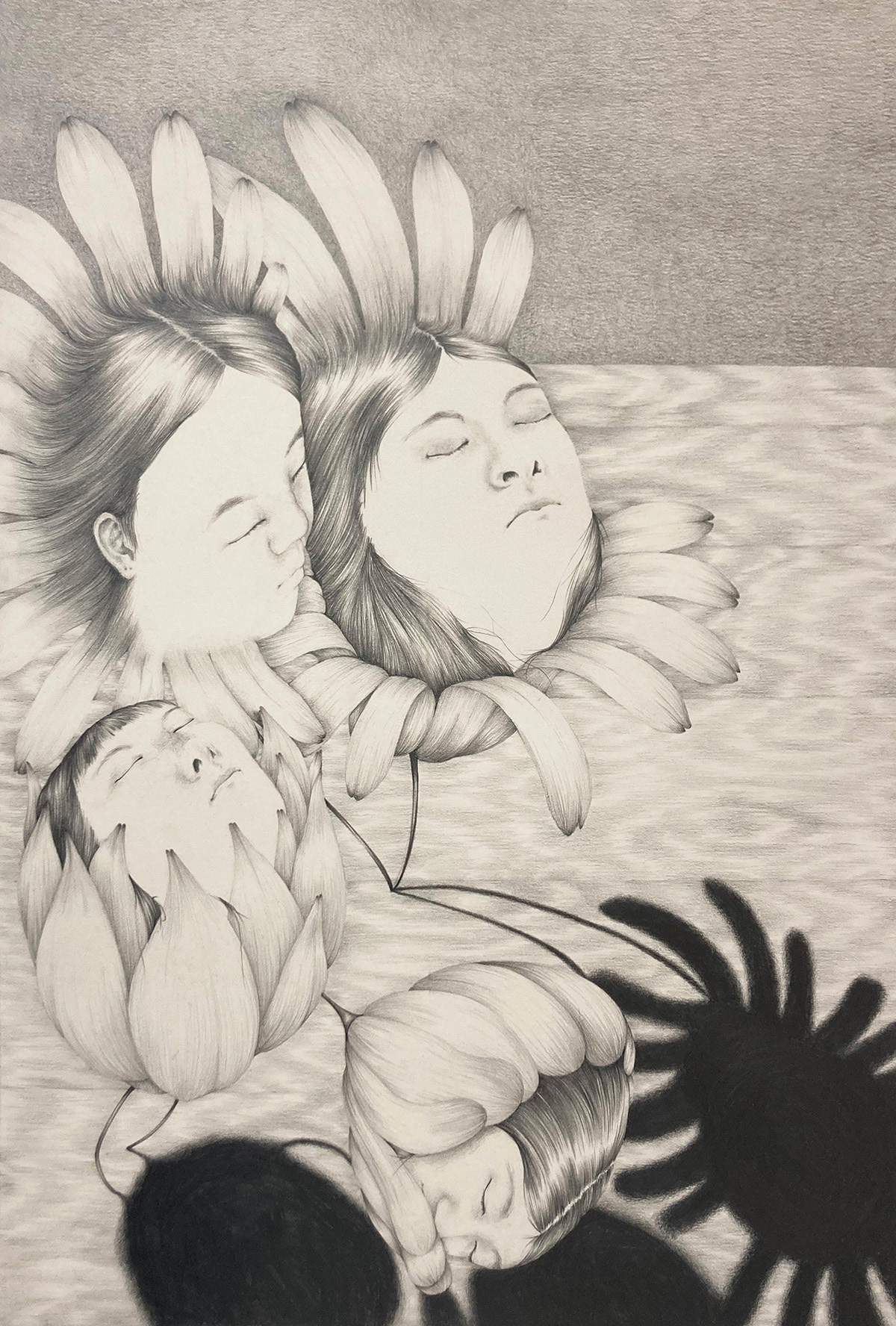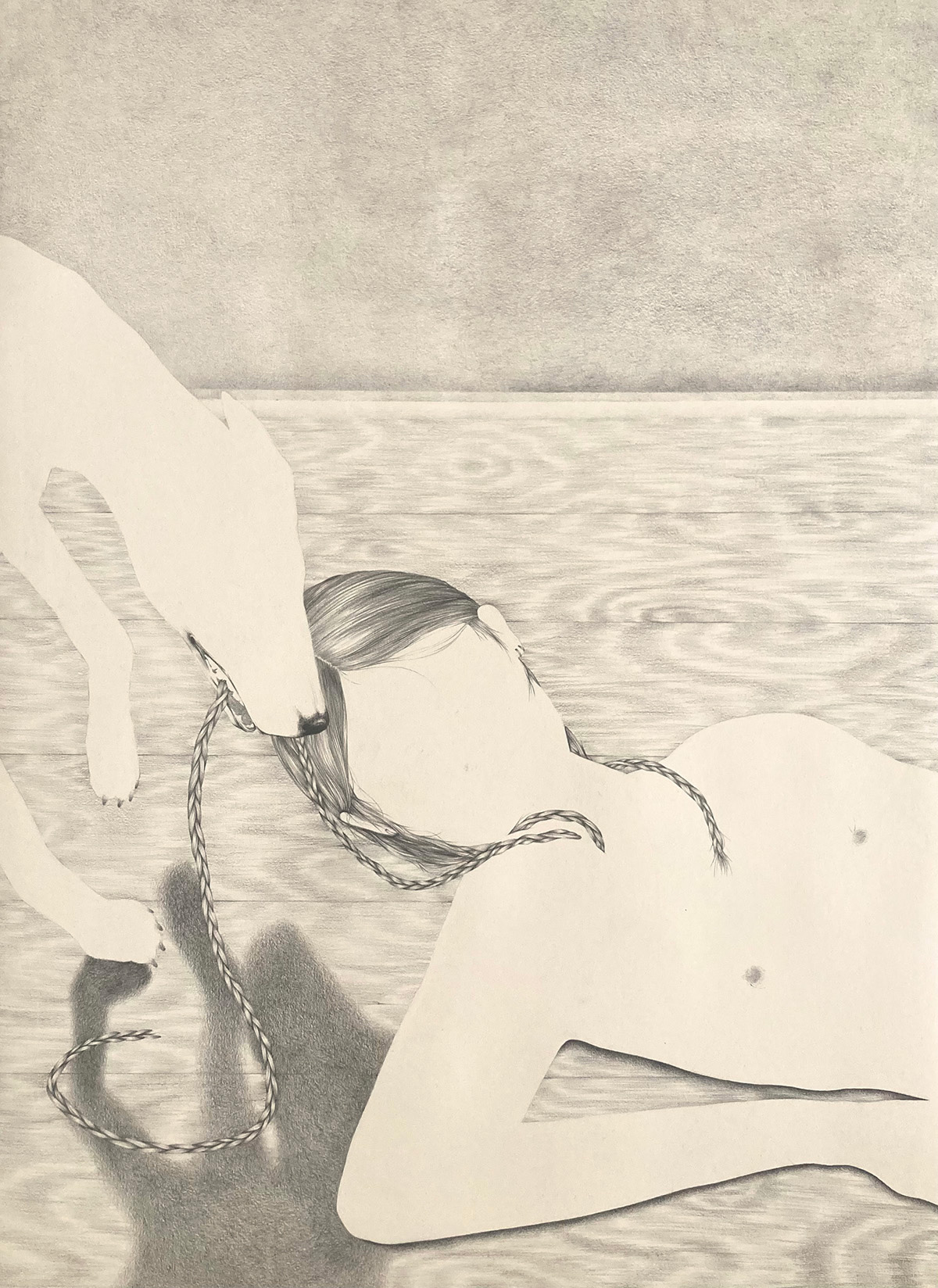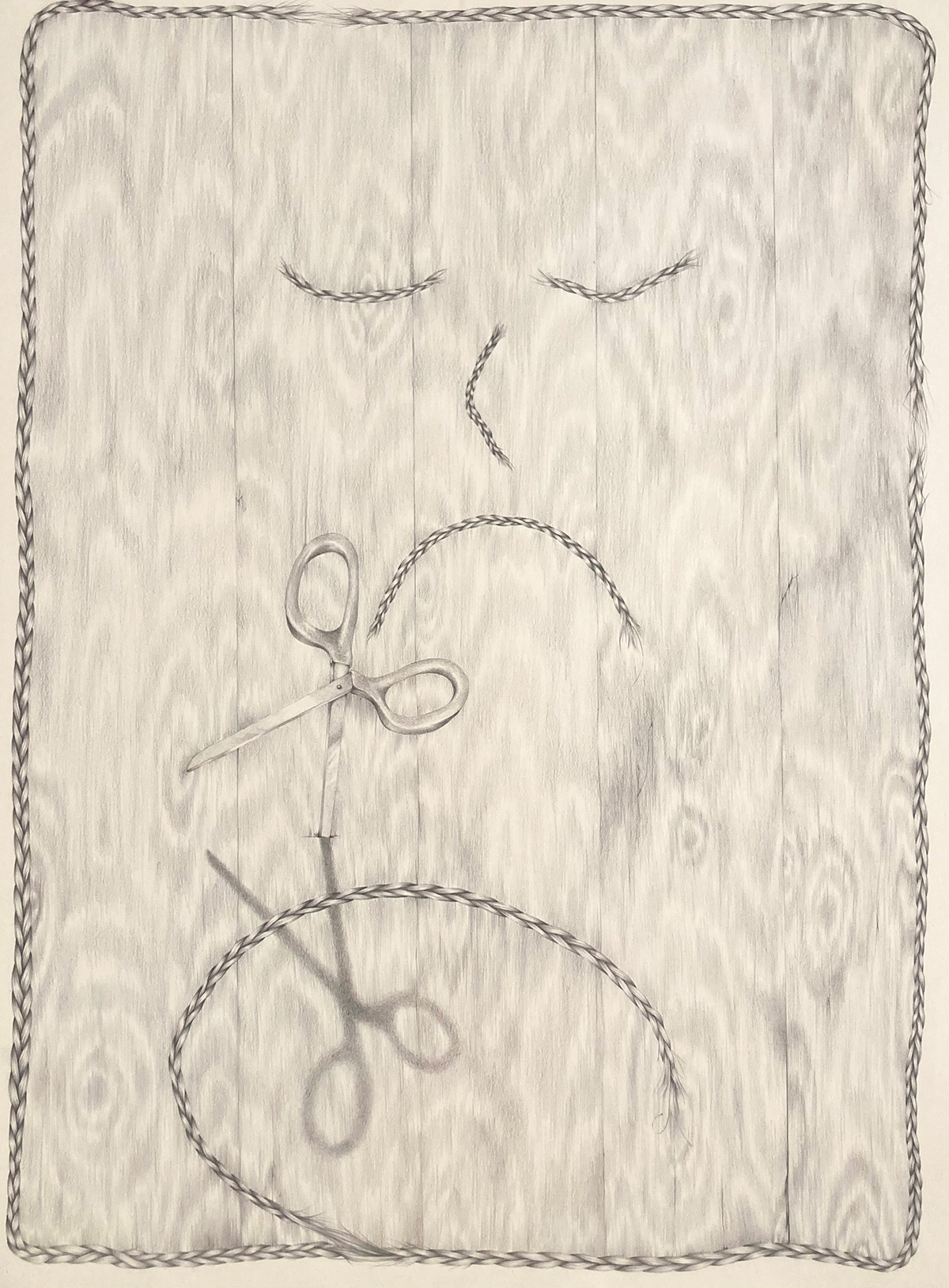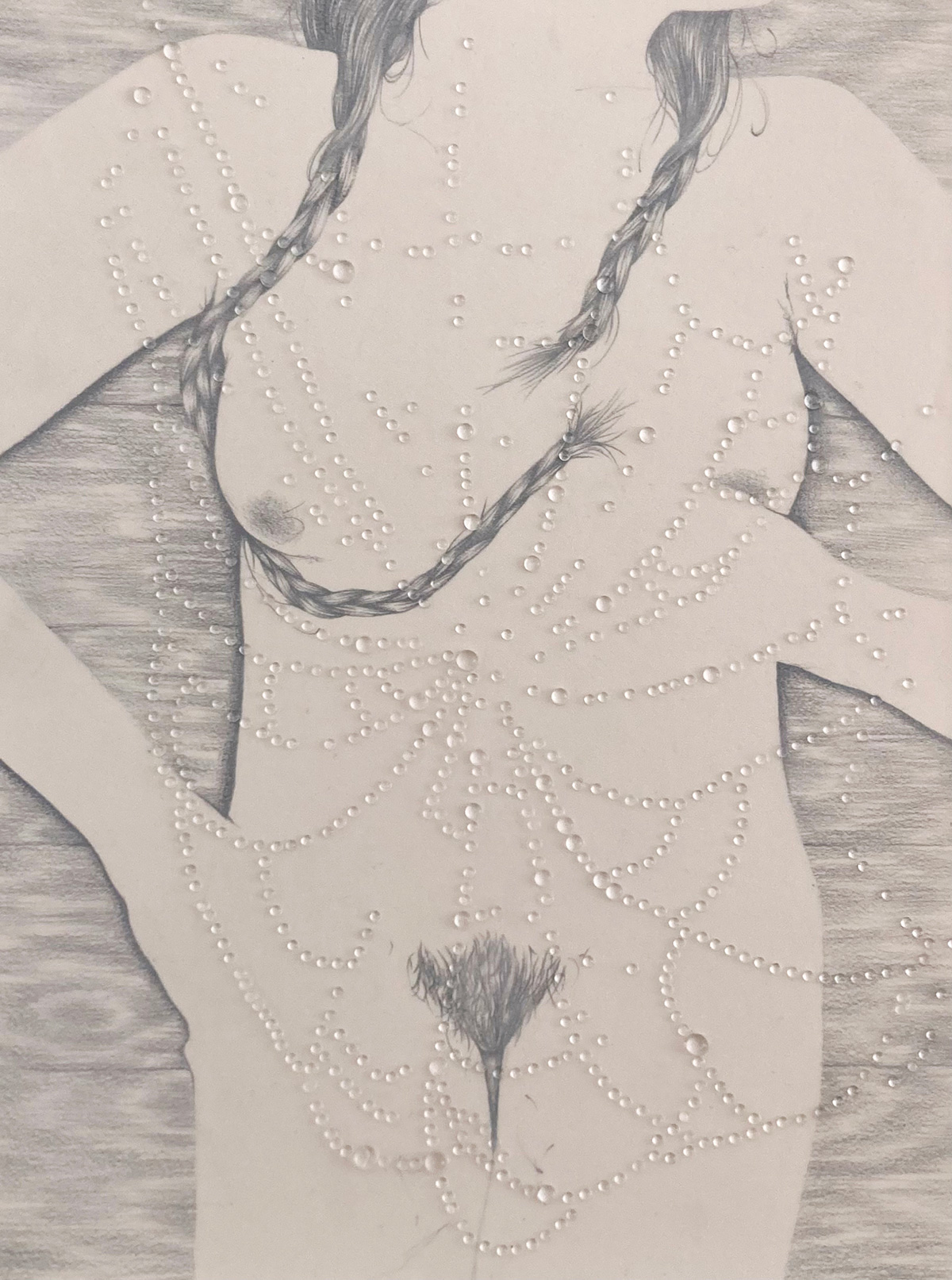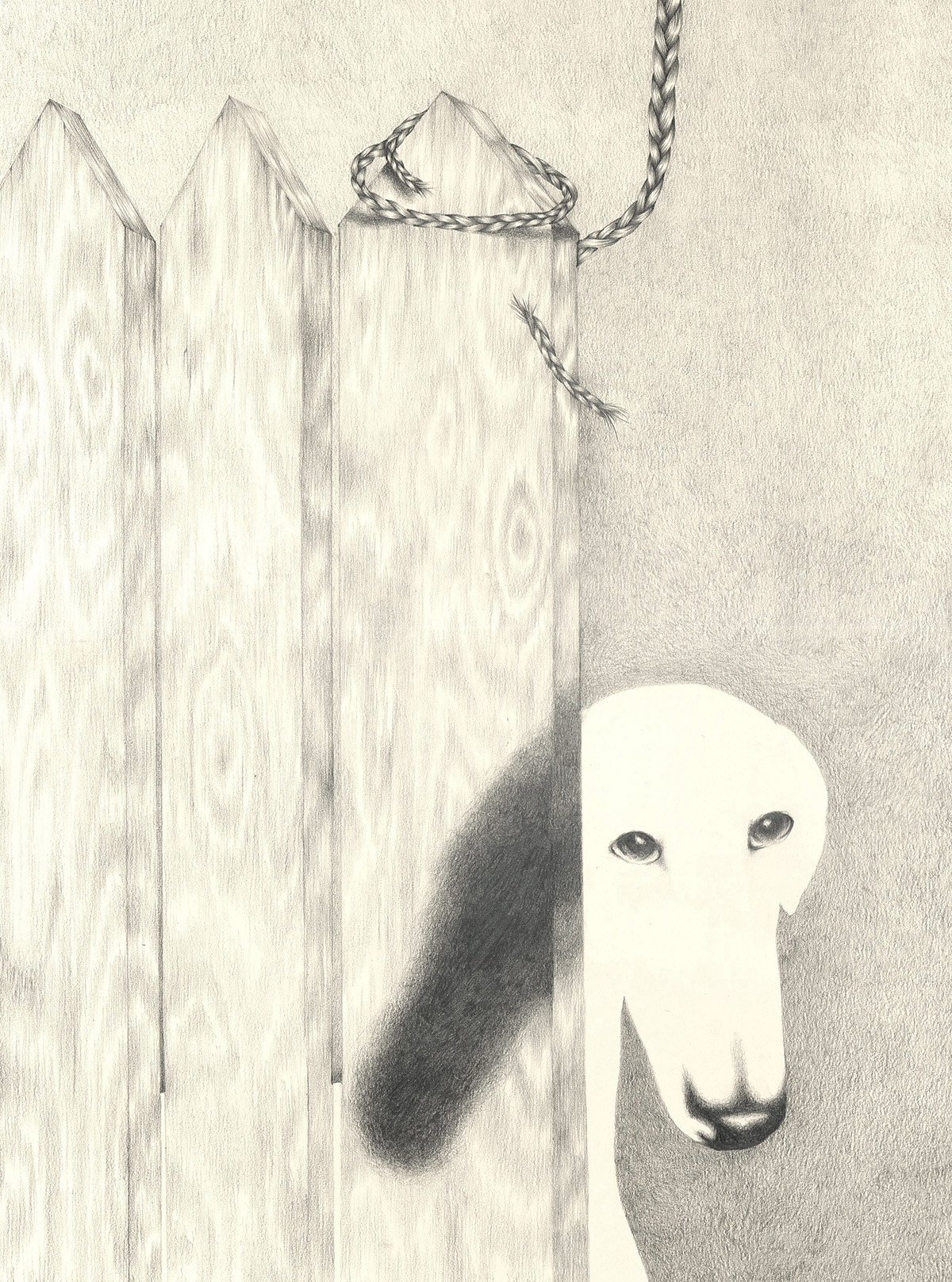 Related Articles