A selection of dreamy paintings by New York City-based artist Amy Lincoln. Working with gradations of colour, from light to dark, Lincoln creates large-scale landscapes and seascapes that reference atmospheric elements — air, water, light and clouds — as well as the reflection and refraction of light. "Sun and Moon Spectrum" is the centrepiece of her latest exhibition and measures over 11 feet wide.
"This painting moves sequentially through the colors of rainbow, starting at yellow, then to orange, red, magenta, purple and blue. Bands of color progress from and divide the two glowing orbs of sun and moon, shifting from light to dark and back to light again, while also moving from warm to cool colors."
Lincoln's new series also plays with botanical and forest imagery, specifically fir and gingko trees repeated like the waves in her seascape paintings. Check out more images from "Radiant Spectrum" below or check out the show at Sperone Westwater March 3 – April 22. Call to Submit: "Array" Photo & Art Features
We're now accepting submissions for "Array". This is open to artists and photographers!
Learn more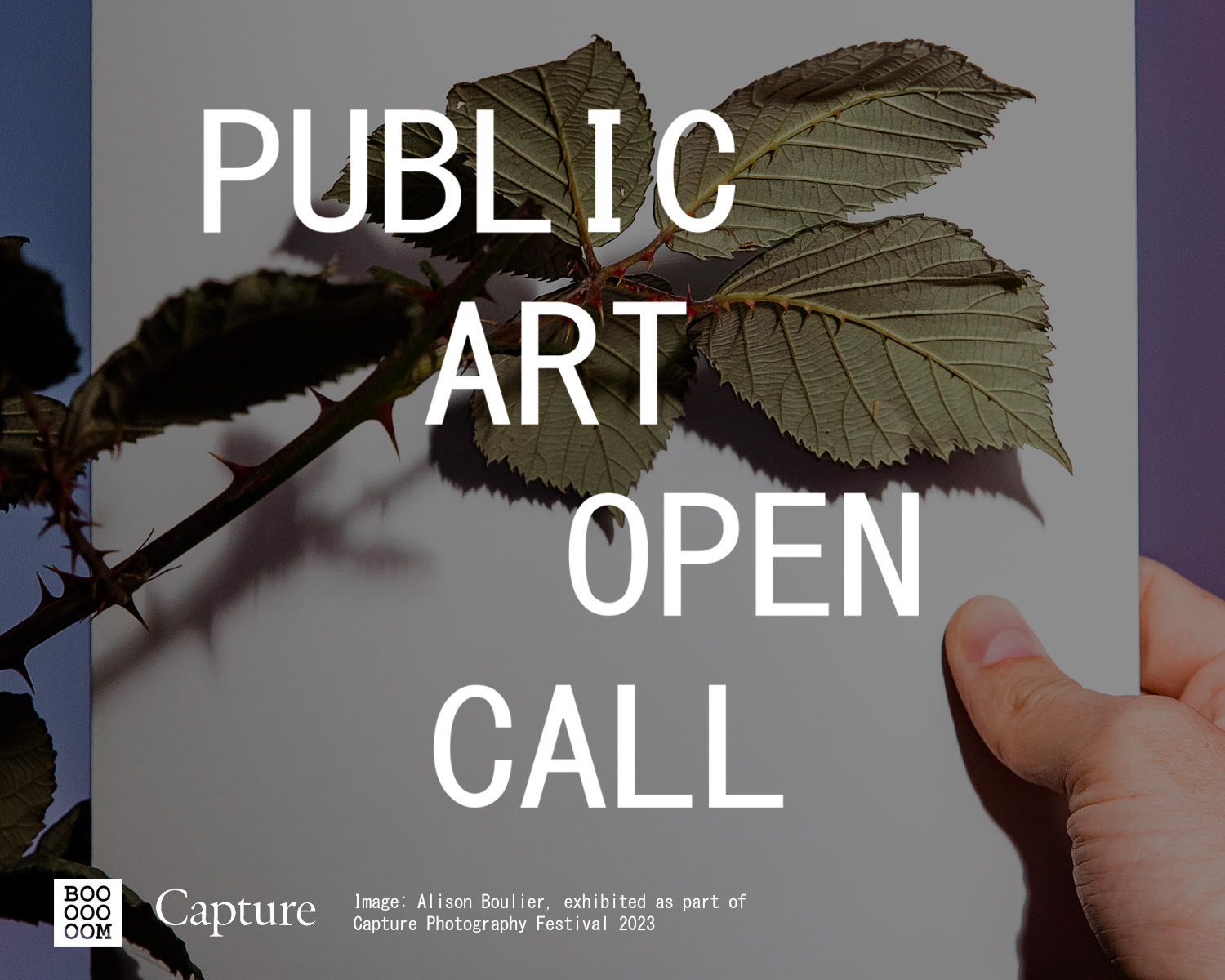 Booooooom x Capture: Public Art Open Call
Once again we're teaming up with Capture Photography Festival to curate a public art installation in Vancouver!
Learn more
Related Articles