Photos via Channel 4
Banksy's latest art installation is a fully functional hotel where you can actually book a stay! Located in Bethlehem beside the cement barrier that separates Israel and Palestine, the Walled Off Hotel features things like the "worst view in the world" and barracks-style accommodations with complimentary earplugs and shared bathroom.
Of course, there's also the option to stay in a guest room customized by the artist himself as well as other rooms outfitted by artists Sami Musa and Dominique Petrin (with more to follow). While a collection of notable contemporary Palenstinian artists will have their work on display in an additional gallery curated by historian and critic Ismal Duddera, the project is not aligned with any political movement. People from all sides of the conflict will be warmly welcomed and no fanaticism will be tolerated.
The hotel starts taking reservations March 11th and opens officially on March 20th.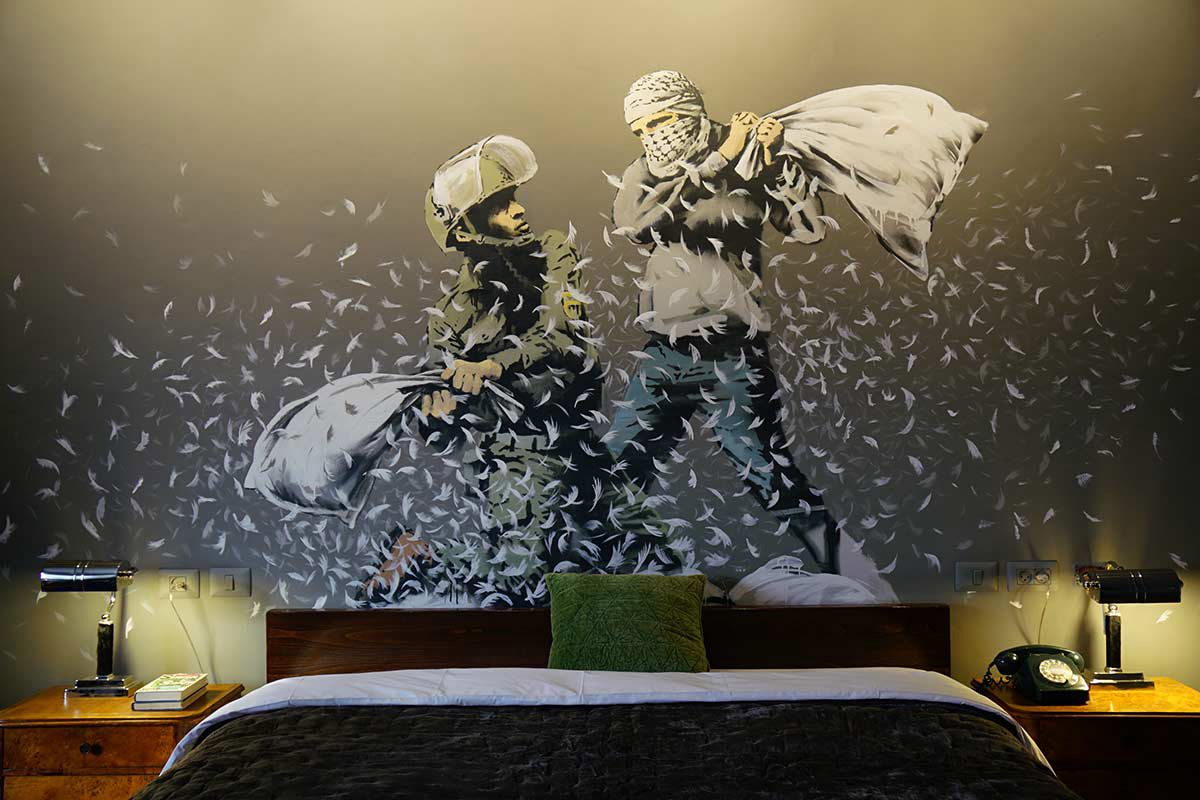 Photo via Banksy
Photo via Channel 4
Photo via Channel 4
Photo via Banksy
Photo via Banksy
Photo via Banksy
Photo via Banksy
Photo via Banksy
Photo via Banksy
Photo via Banksy
Photo via StreetArtNews
Photo via StreetArtNews