Ones to Watch is a series of interviews profiling our favourite artists on Society6. This instalment features artist Leah Goren.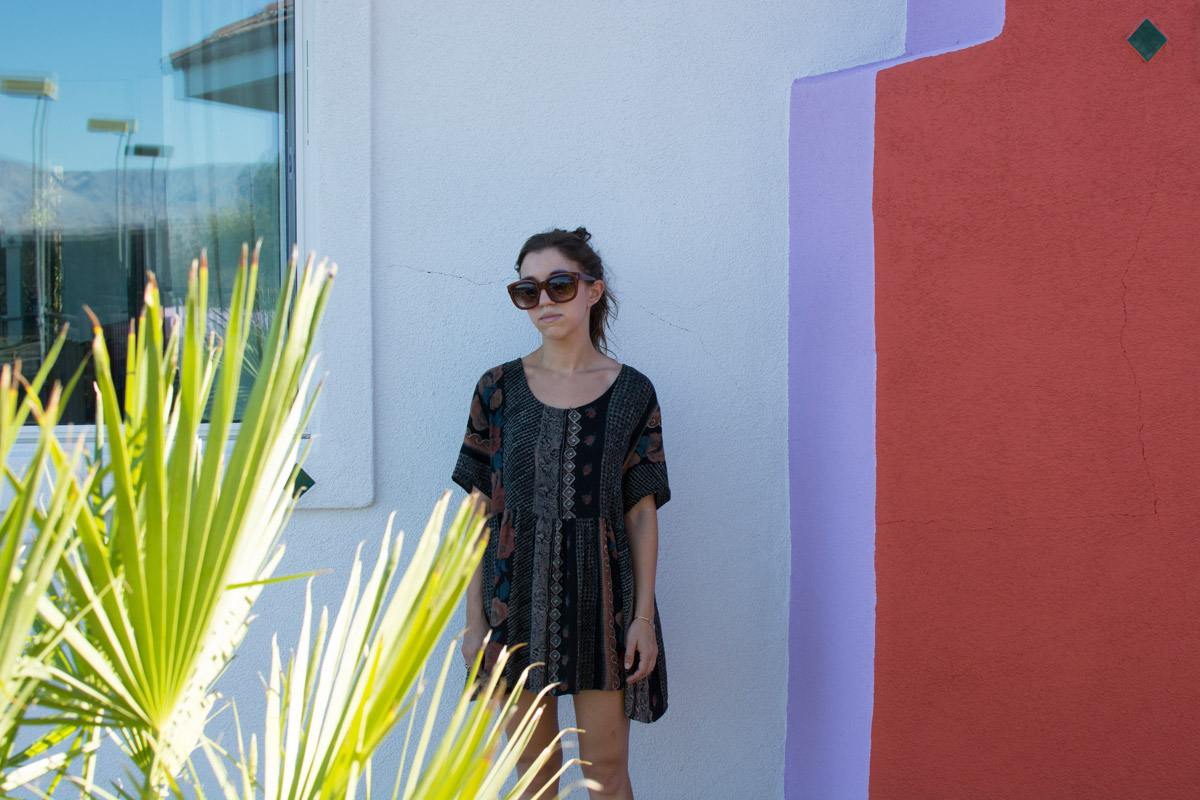 Leah Goren
Jeff Hamada: It can be tricky to interview someone when they've already done so many great interviews. Maybe we can start with you sharing something you've never revealed in an interview before!
Leah Goren: I haven't shared this yet because it is very new to me! I recently moved back to California and have been working on a new project called The Courts with my boyfriend, Adil Dara. We bought a tennis center from the '70s and envision it as a place that combines many things we love — art, design, nature, community, and of course tennis. It's in the middle of Anza-Borrego Desert State Park, so even if you aren't a tennis player like me you can grab a coffee, chill by the pool, and go for a hike. We're open to the public now, though we'll probably be busy making The Courts our dream space for years to come. Meanwhile, I'm still working on illustration jobs and personal work.
JH: That sounds amazing, I actually love tennis! I'm not good, but I love it.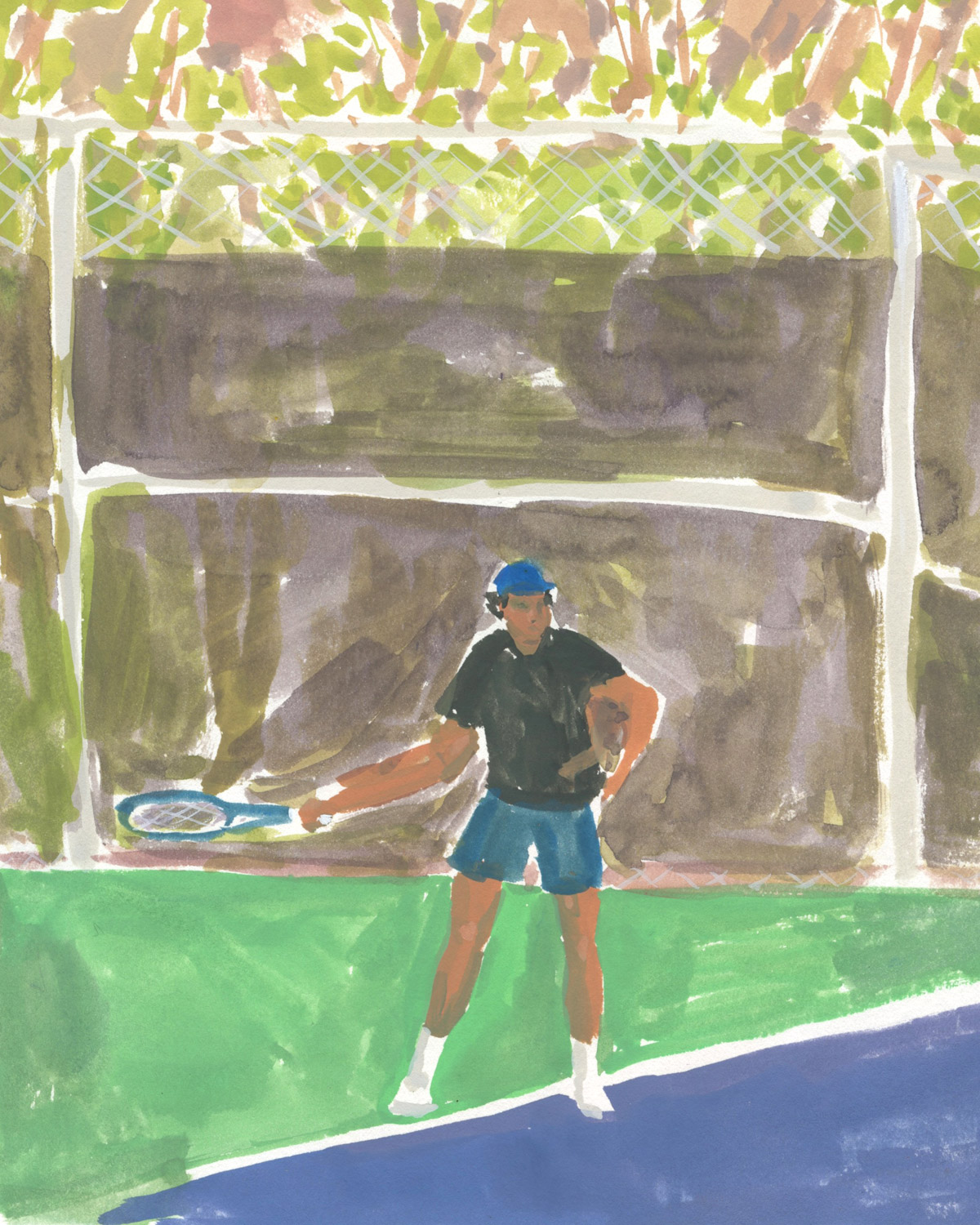 JH: You were able to do the thing that many want to do and few ever do — go to New York and become successful. How did you do it? Can you talk a bit about what it's taken to get to this point in your career?
LG: When I was younger, I had a really strong conviction that I wanted to go to art school and become a designer. I was always looking for learning opportunities that were beyond what was easily available. In high school I took sewing classes, and figure drawing at community college after school so I could develop a strong portfolio. As soon as I went to college I began interning, and was lucky to have the opportunity to learn from other older designers. In my free time, I constantly made new things and was always sharing my work online, even back when we only had Blogspot and I wasn't very good! I suppose the few things I did that lead me to where I am now are I spent a lot of time learning, I put myself out there, and I cared a lot.
JH: What are the spots you have to hit up when you go back to Carlsbad? Assuming you still go back and visit…
LG: Ha, I do! I have to get a bean and cheese burrito at Cessy's or fish tacos at Pollos Marias, and go to Tamarack beach. Those are all my local, walking distance spots, but I'll usually drive down to Encinitas too. My favorite beach there is Grandview. It's so beautiful with the black sand and cliffs behind you. I also love Pannikin, the coffee shop in a big old yellow house.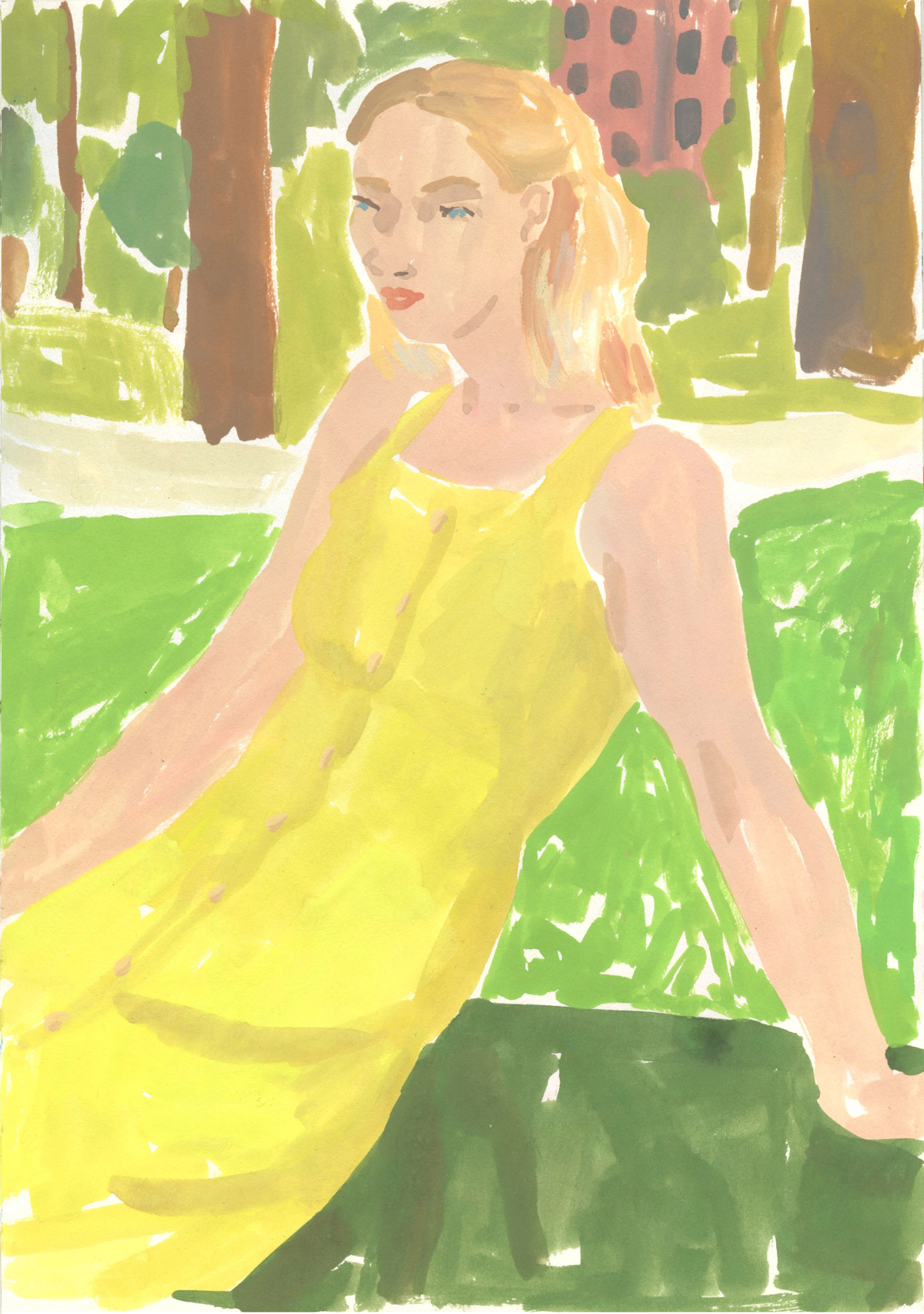 JH: What's changed since you lived there?
LG: Every time I go back the neighborhood looks a little different. It used to be all little beach bungalows and old apartments, and over time most of them have been bought up and leveled to make new condos and vacation rentals that are never well-designed. Still, the oldest house from the 1800s on our block remains, the Mexican food is the same and the beach hasn't gotten too crowded, so it's a great place to visit.
JH: How are you the same and how are you different?
LG: When I was 17 I couldn't wait to leave Carlsbad and be an artist or designer in a big city that really "mattered" — typical artsy teenage angst! After spending a little time in Los Angeles and almost 10 years in New York I've gotten to a point where I don't value myself or my work based on where I am. I love New York and all of my friends there, but I don't need to be "an illustrator living in Brooklyn, NY". I've worked on being less cynical, and less judgmental of myself and others.
I'm still very Californian, but now I find it funny, like when I find myself ordering a "t-ah-co" (that's the accent) wearing the same Rainbow sandals I've had since middle school.
I've gotten to a point where I don't value myself or my work based on where I am. I love New York and all of my friends there, but I don't need to be 'an illustrator living in Brooklyn, NY.'
JH: Is your mom still teaching?
LG: No, she retired about a year ago and is very excited about it. Her Instagram bio says "Retired!" She's busy working on a series of ceramic houses and a kids book.
JH: Who (besides your mom) has taught you the most? And what was one of the most valuable lessons?
LG: I learned a lot in New York from other older illustrators. Seeing the studios they worked in and the pieces they made helped me envision myself there too. When I was younger they were my teachers, or mentors, or I worked for them, but now they are all my friends and the age difference has disappeared! Julia Rothman has taught me everything, from the process of making a book, to what to charge, and how to take myself seriously as a working woman. Josh Cochran taught me what kind of brush to use and to not worry so much, and Rachael Cole taught me to stay true to the kind of work I want to be making.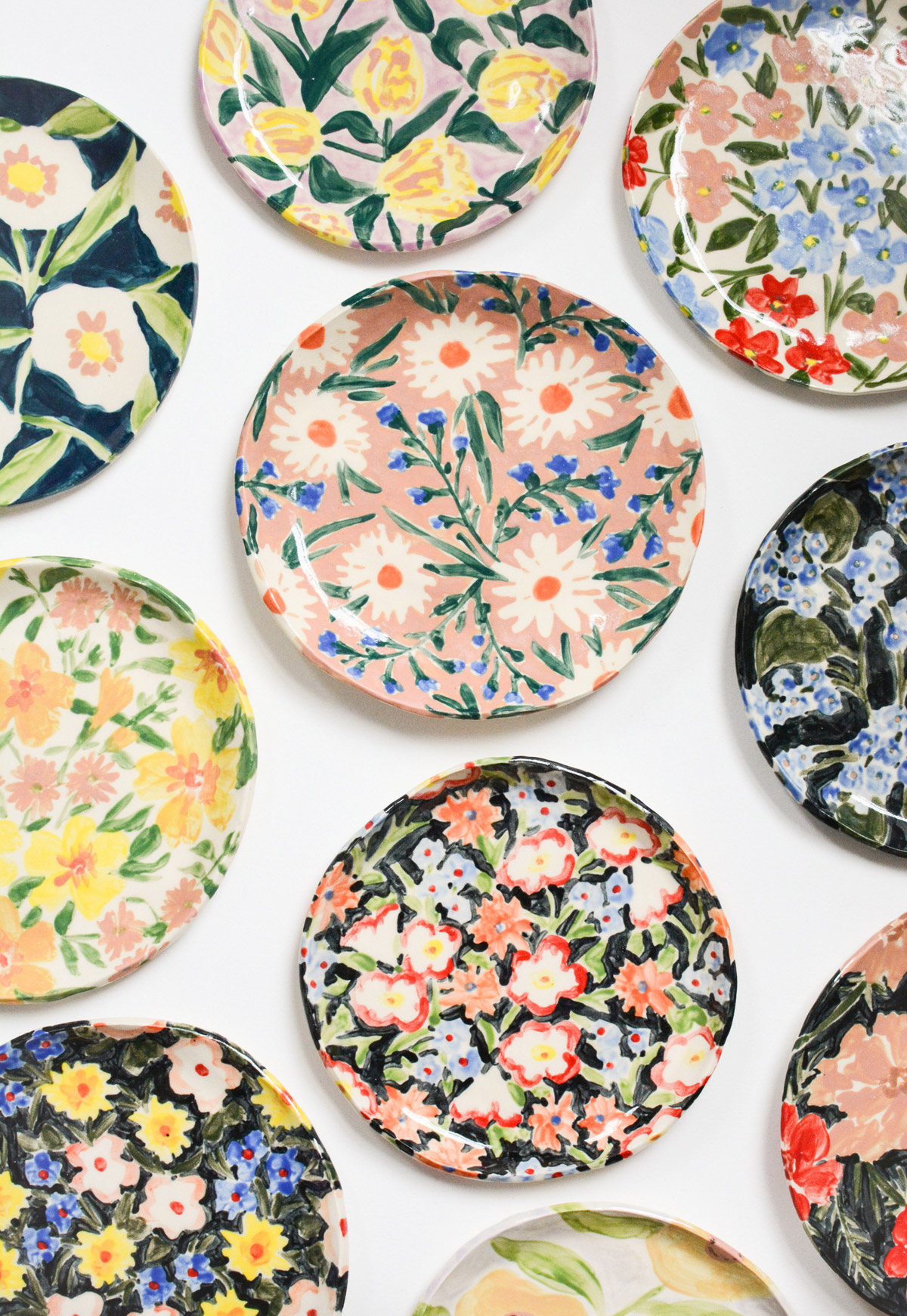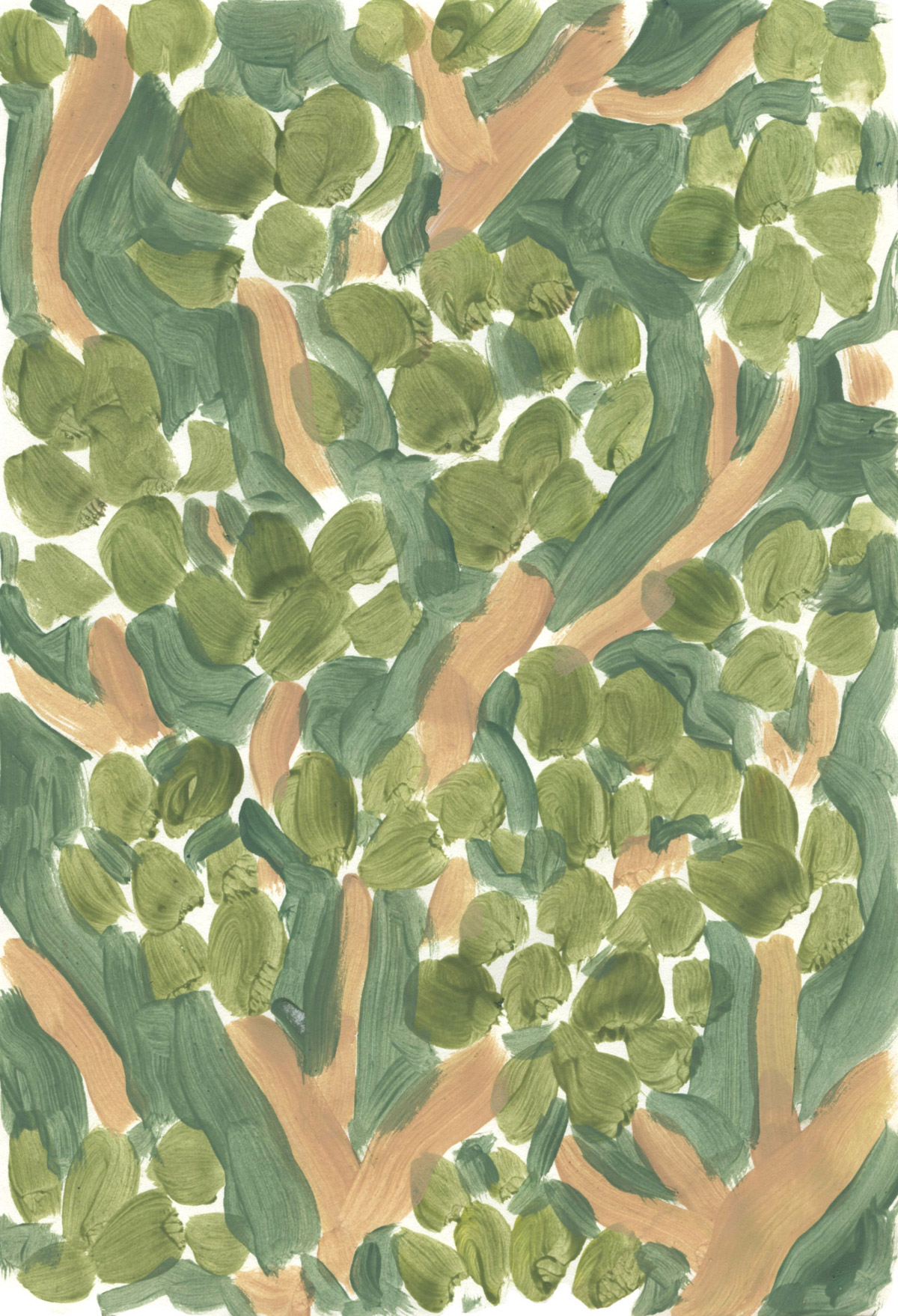 JH: How did you start taking yourself seriously?
LG: It takes a long time! Especially as a woman, it's a challenge to value my work and speak up for its worth. Over the years my work evolved into a style I was proud of, and working on commercial projects slowly gave me confidence that I was a real professional. Having a well-designed web presence also helps, and not just for attracting clients. Looking at my own website or Instagram is great for taking a step back and assessing my work as a whole.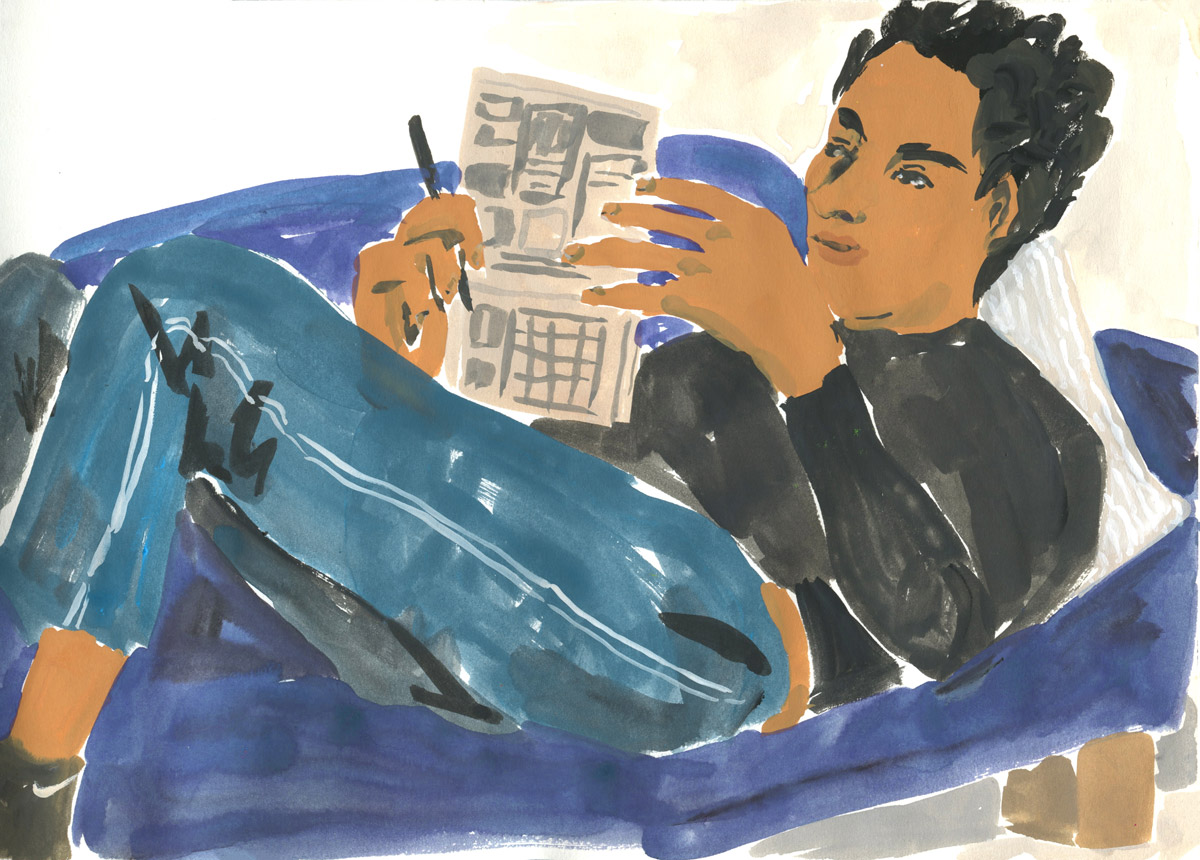 JH: Your art has a naive quality to it. Was that always there or did you have to sort of find it again as an adult? I feel like art school can often kill our ability to create like this…
LG: I did my foundation year of art school at Otis in LA, and they really stressed technical ability. I spent 6 hours every other day just drawing a skeleton and muscles for 6 months before we were allowed to draw the actual figure. It was almost impossible to draw the way our teacher wanted us to (she had taught Kehinde Wiley when he was young!) but somehow I found I excelled in her class. This is when realized I wanted to keep drawing and study illustration — previously I was planning on being a Fashion Design major.
It took years to loosen up and find the way I like to draw. Along the way I made a lot of "student work", or work that was derivative of other things I saw that I liked. I often still fall into that trap, as a lot of the time I have to make a piece that looks a certain way for a job and follow current trends, or reference work that I did years ago. My favorite work is the most loose and free and done without thinking. Usually these are observational drawings where I get lost in the moment.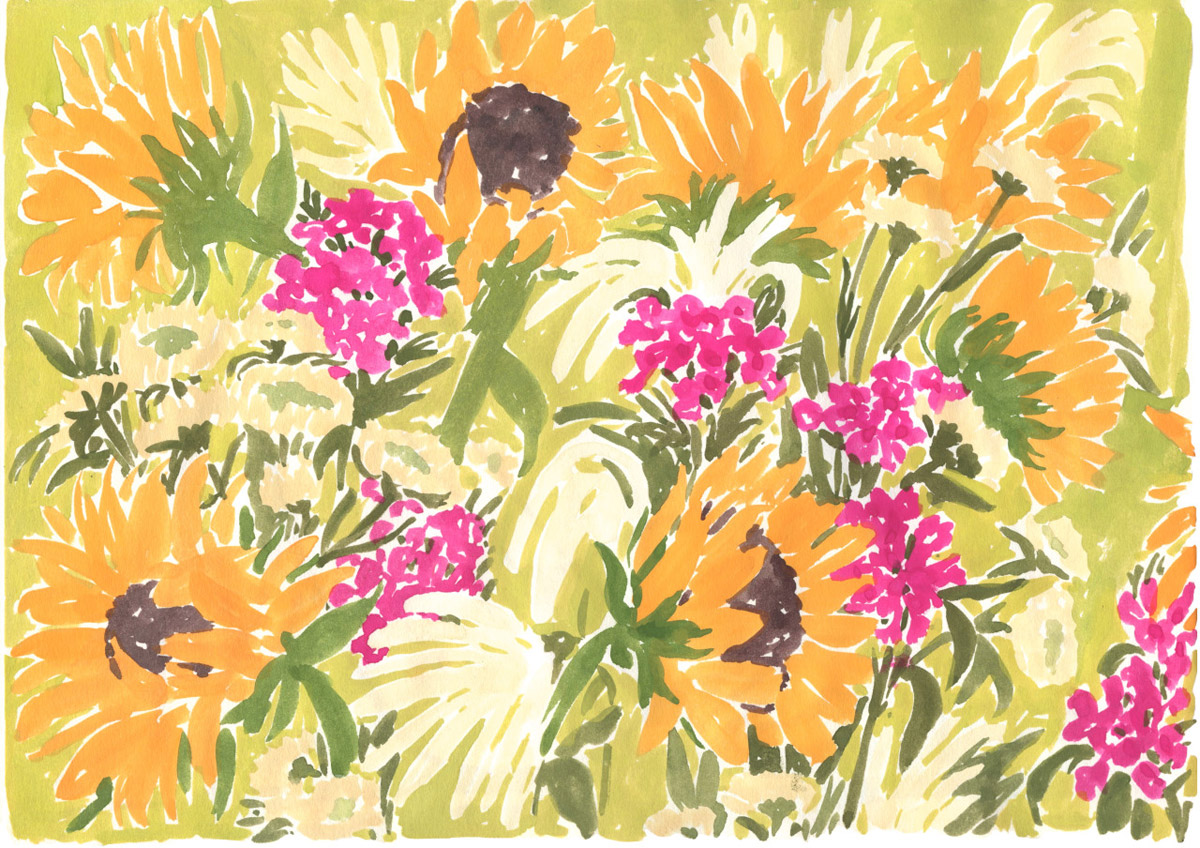 JH: Who are some other artists inspiring you these days? Who should we be following on Instagram? Although, I know you have a love/hate relationship with Instagram, maybe I should leave that out of it!
LG: Ha! Instagram is fine. I've been very into the ceramics my friend Chelsey Pettyjohn (@hideousthings) has been making recently. Offline, I was really inspired by the recent profile on Alex Katz in the New Yorker. I've always admired his paintings but never knew too much about his life or process, and reading it made me want to paint more.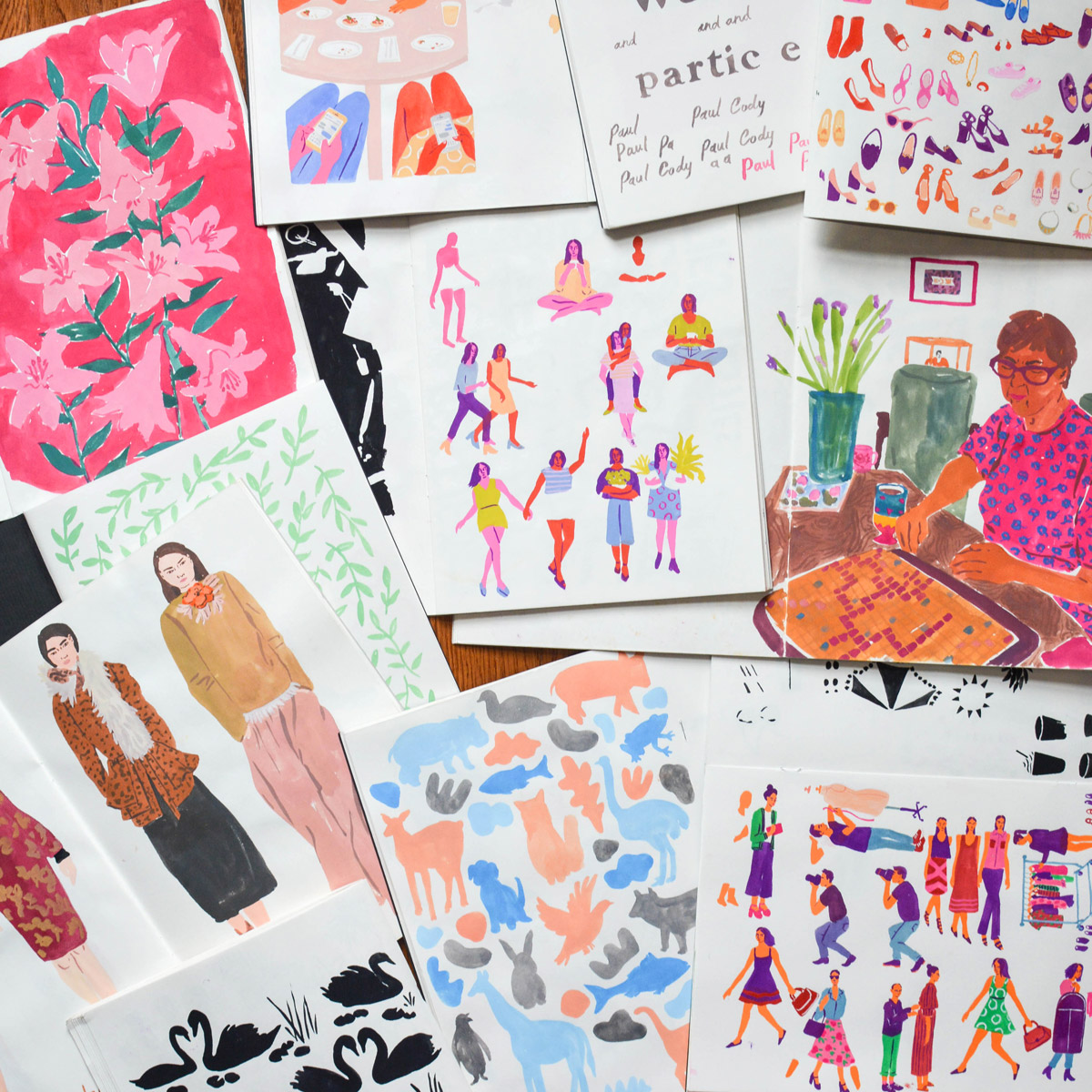 JH: What's your favourite album to listen to while you work right now?
LG: I haven't been into any albums, but I've been listening to a lot of the music on KCRW now that I'm back in California. For those who don't know, it's LA's NPR station, but they have a lot of great DJs and playlists. I used to listen to their program Morning Becomes Eclectic when I drove to school 10 years ago so it feels very full circle.
JH: I forgot about Morning Becomes Eclectic! I remember loving a Beck and The Flaming Lips performance from that show (someone uploaded it to Youtube) — I gotta start listening again. Do you feel like what you're doing now is what you were born to do?
LG: I'm probably supposed to say yes, but I don't think I was born for any reason beyond just being alive. That may be too existential of an answer. I am just trying to be happy, and if painting can make me happy then that's great.
JH: How do you keep art fun for yourself? Is there something else that you escape to for some balance?
LG: There are many outlets for creativity that go beyond drawing on a page. I have fun with a lot of things that aren't necessarily art or work, like finding the perfect vintage something on eBay, for instance. This is part of why Adil and I wanted to open The Courts. It was a chance to bring together everything we like, and all of our experience in design into something bigger, and also try things we had never done before.
JH: What's one thing you want to accomplish in the next year?
LG: I've already alluded to this in a couple other questions, but I would like to begin painting more for myself. I want to push myself stylistically and in subject matter, and explore different mediums. It feels a little like starting from the beginning again but I have the rest of my life to figure it out!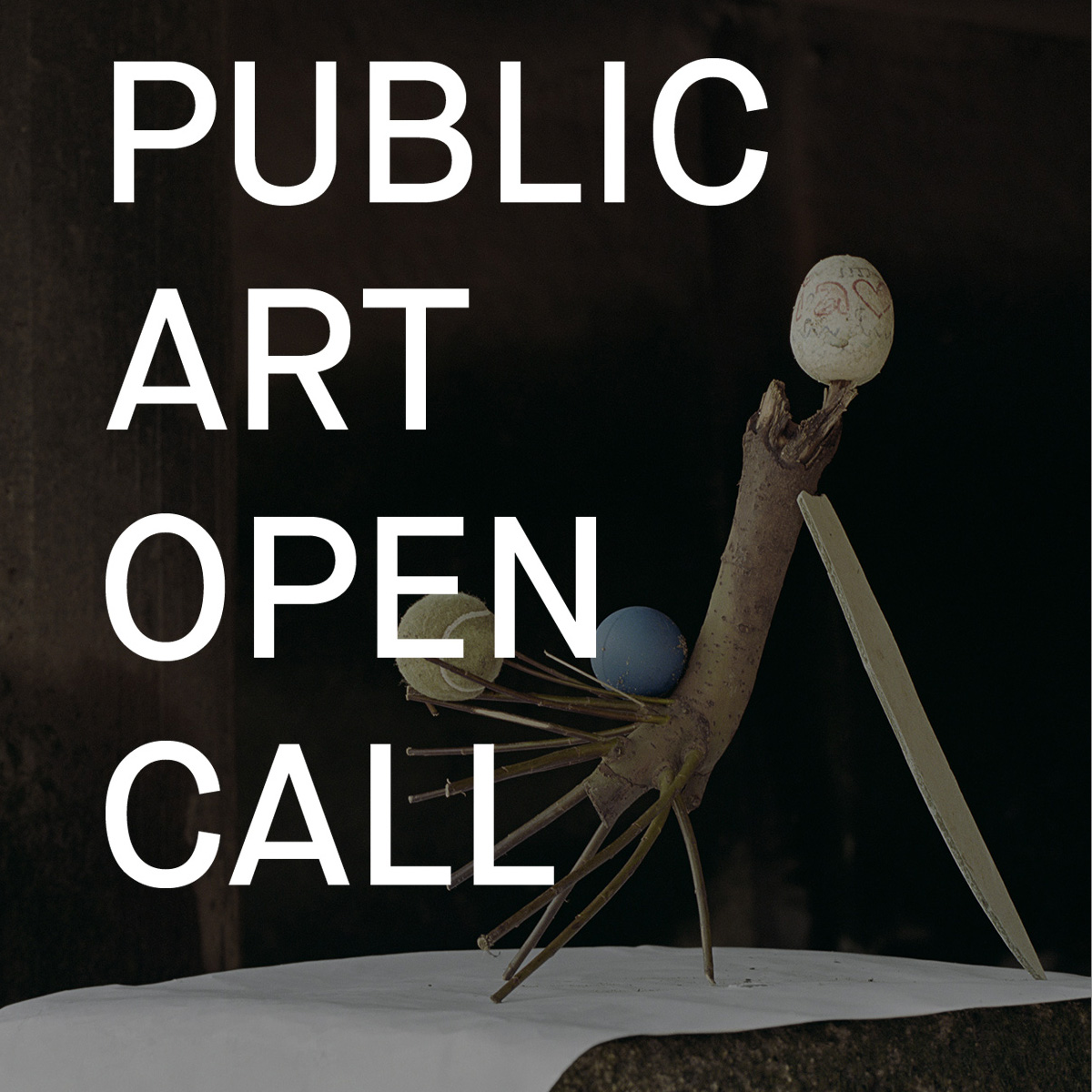 Booooooom x Capture Photography Festival: Public Art Open Call
We're teaming up with Capture Photo Fest to curate a public art installation in Vancouver. This is a worldwide open call for photographers or artists making lens-based to submit your work!
Read More
New Graphic T-Shirts in our Shop!
We have some brand new graphic tees in the shop, get 'em while you can!
Shop Now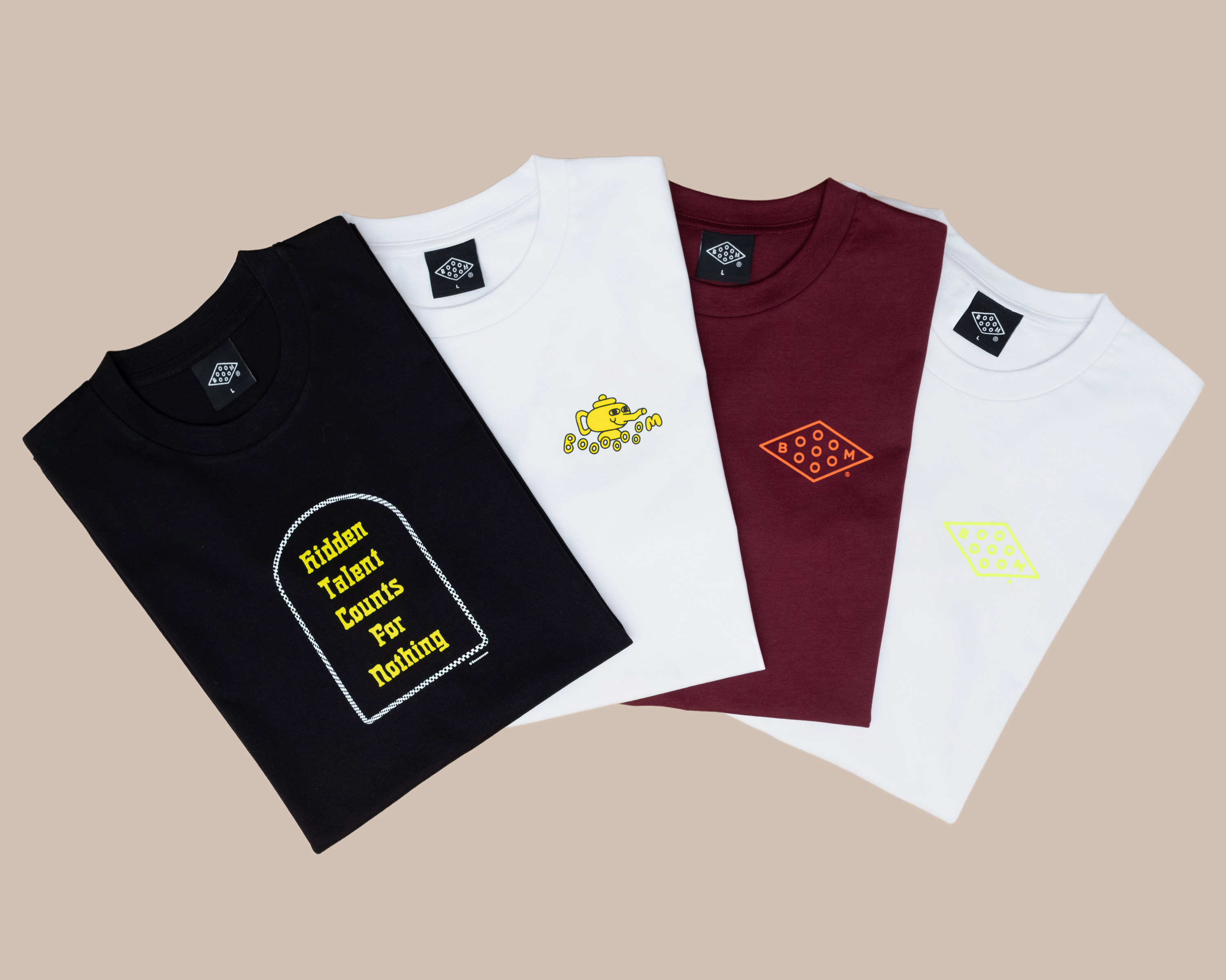 Related Articles