Berlin-based artist Navot Miller's paintings bring fresh energy to mundane scenes from daily life. Referencing his multilayered personality through the use of vibrant color, Miller explains that his color choices are more than just a queer signifier. Deliberately unrealistic, yet carefully chosen so as to create a harmonious color palette, the flamboyant tones in his paintings are there to signify to the viewer that what they see is a highly subjective re-examination of reality, seen through a lens of memories and feelings.
Primarily working with oil and water-based paint, Miller engages with flatness as a way to create senses of still drama and voyeurism. "When I think about my work while scanning pictures in my studio, I can definitely say: break my heart and you will not only appear in my work—you will most likely become a series," he muses.
See more from Navot Miller below!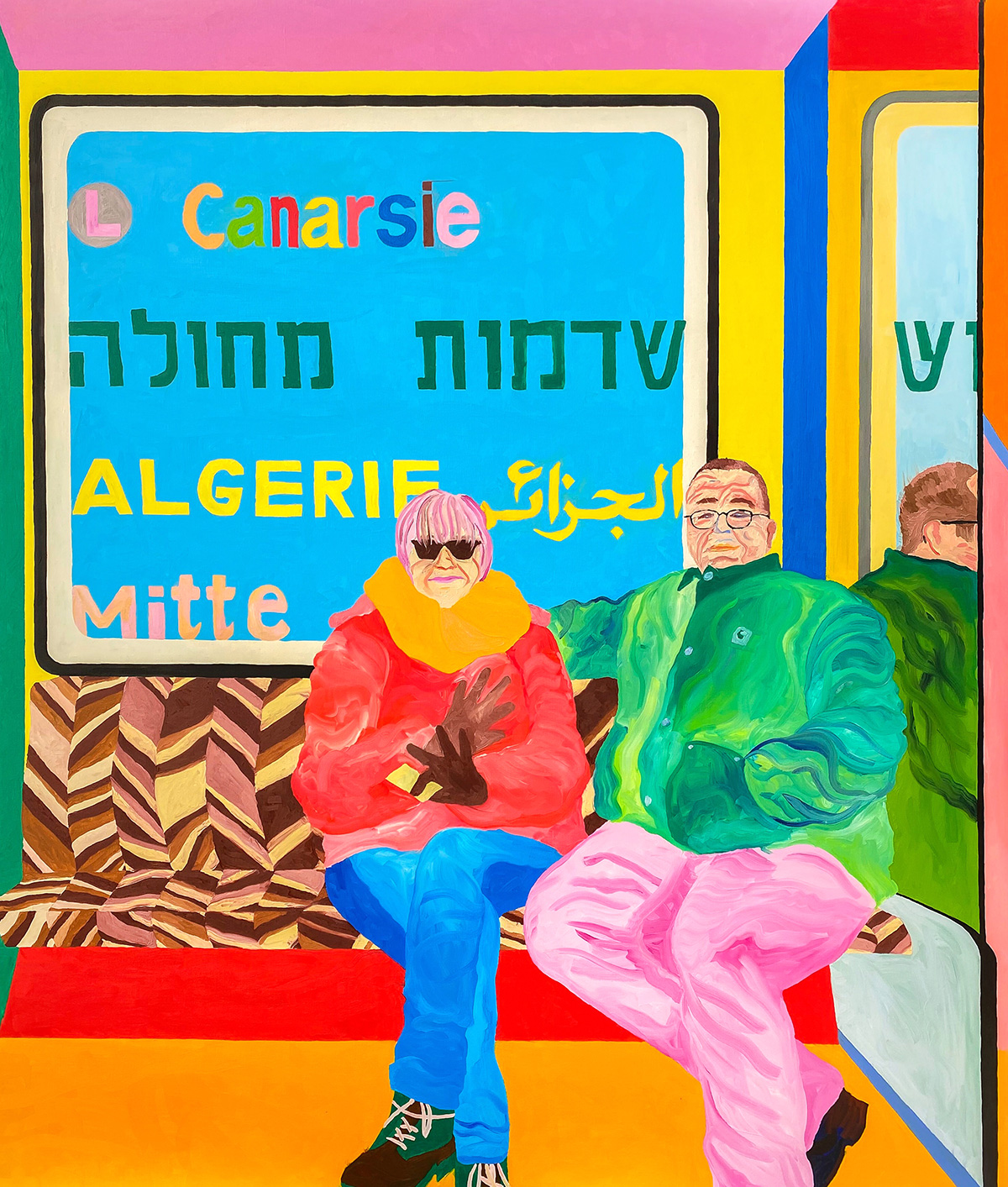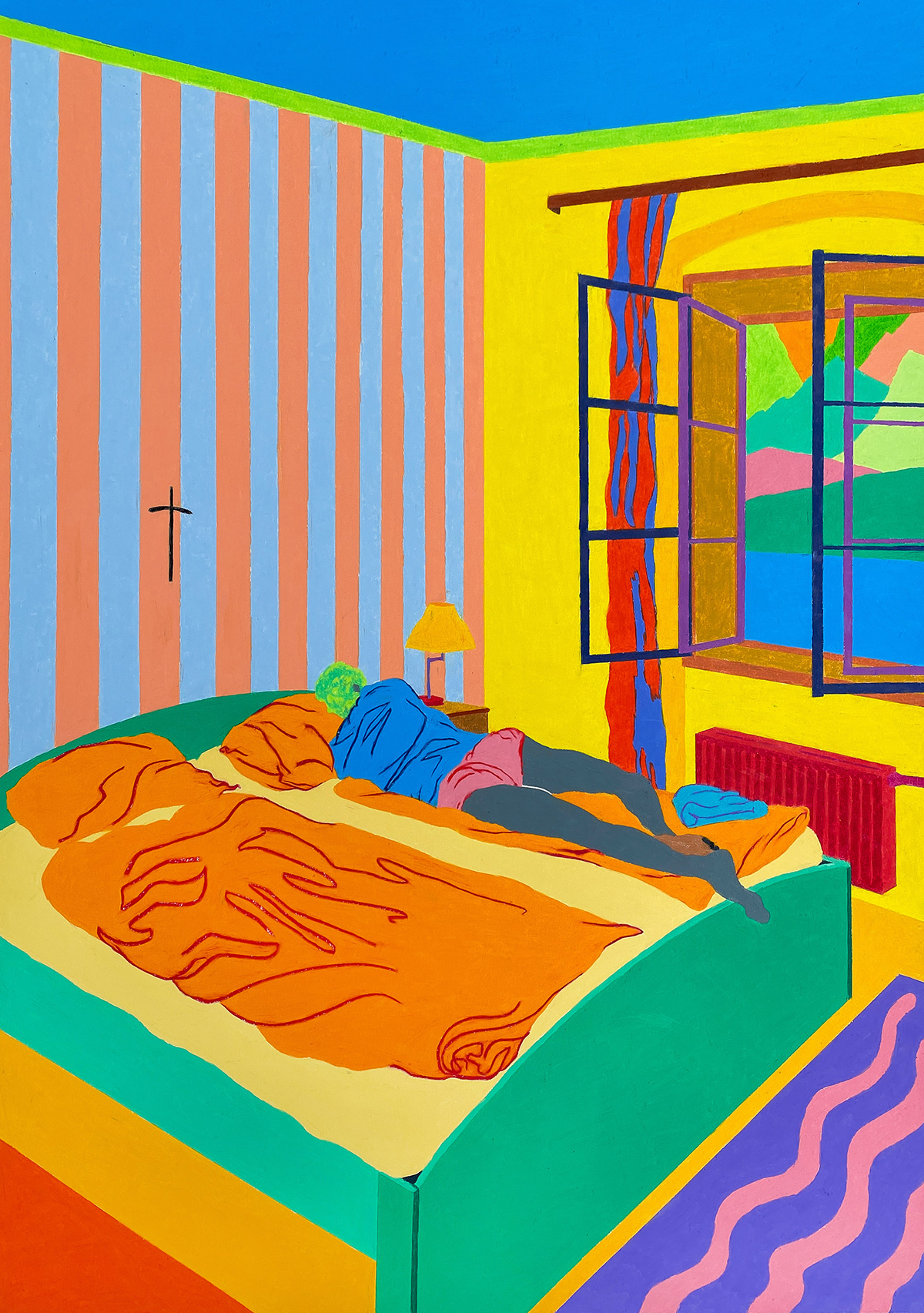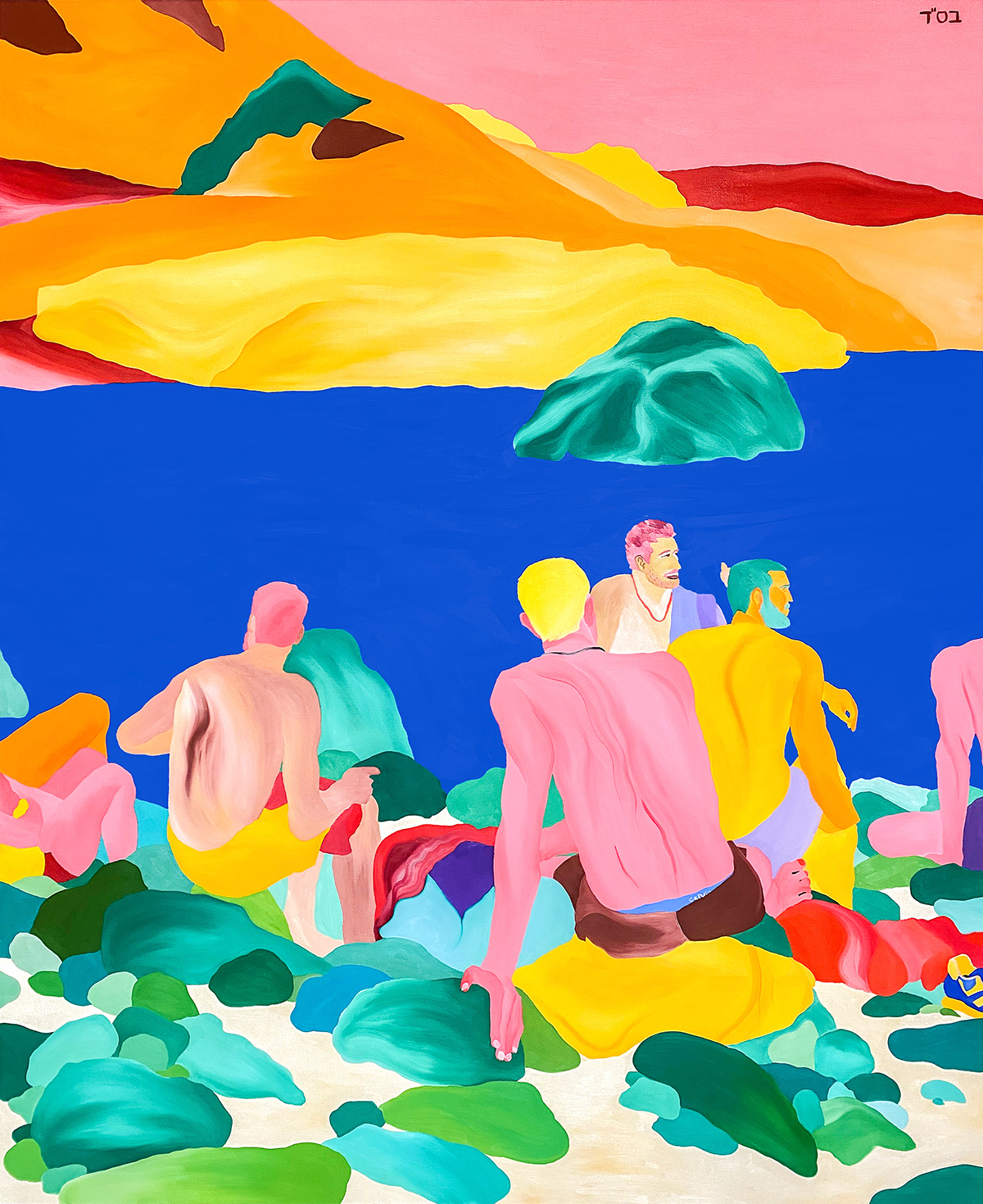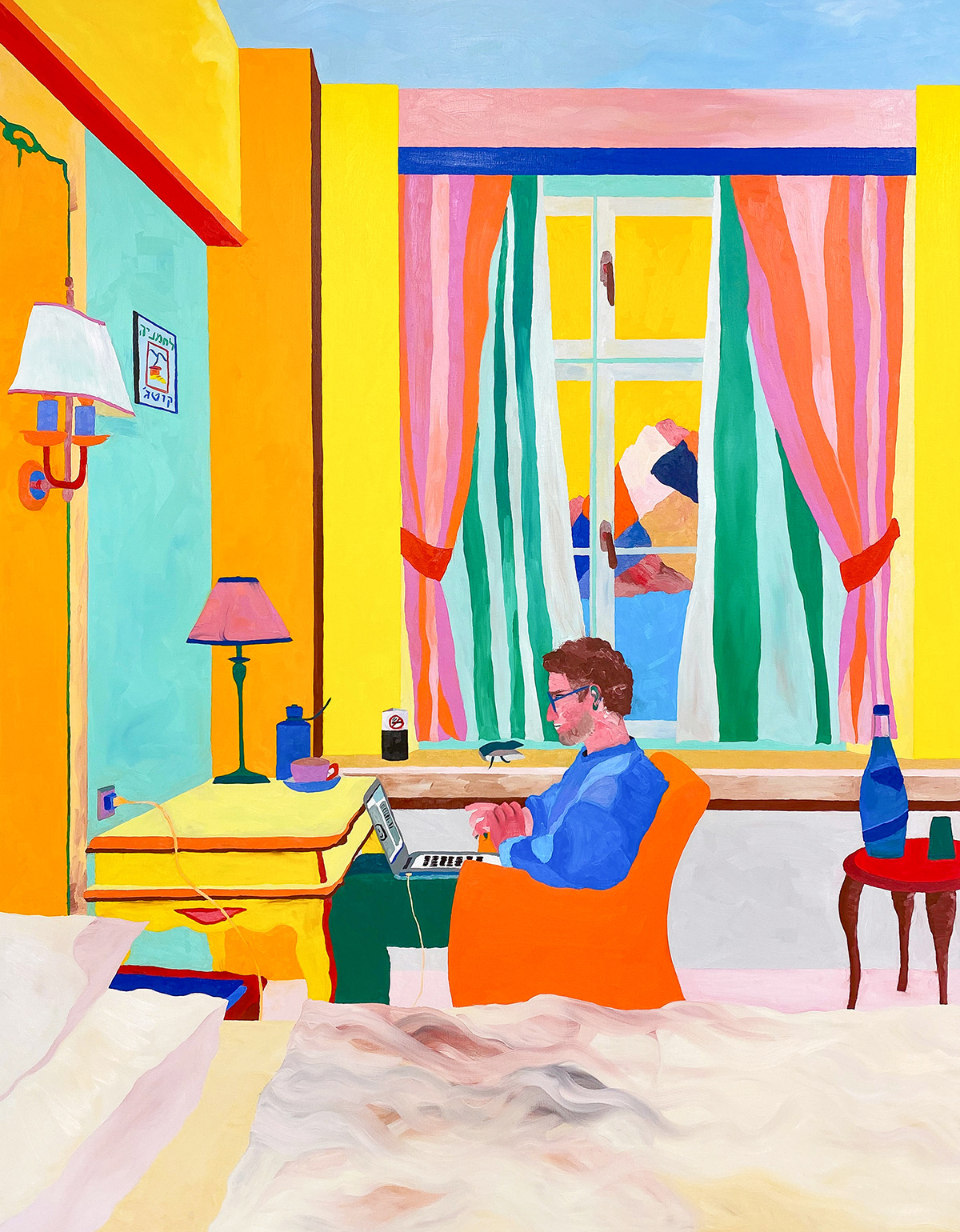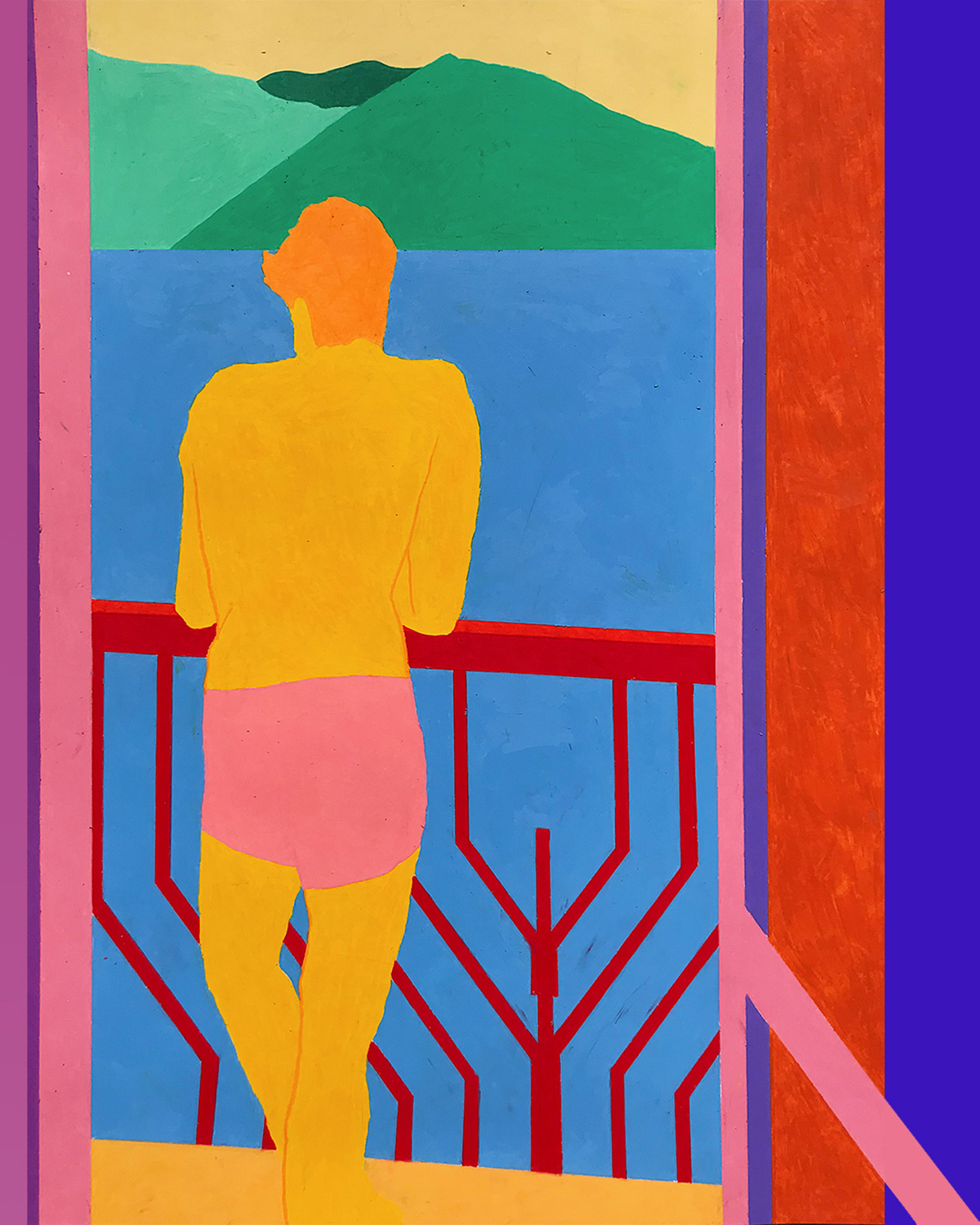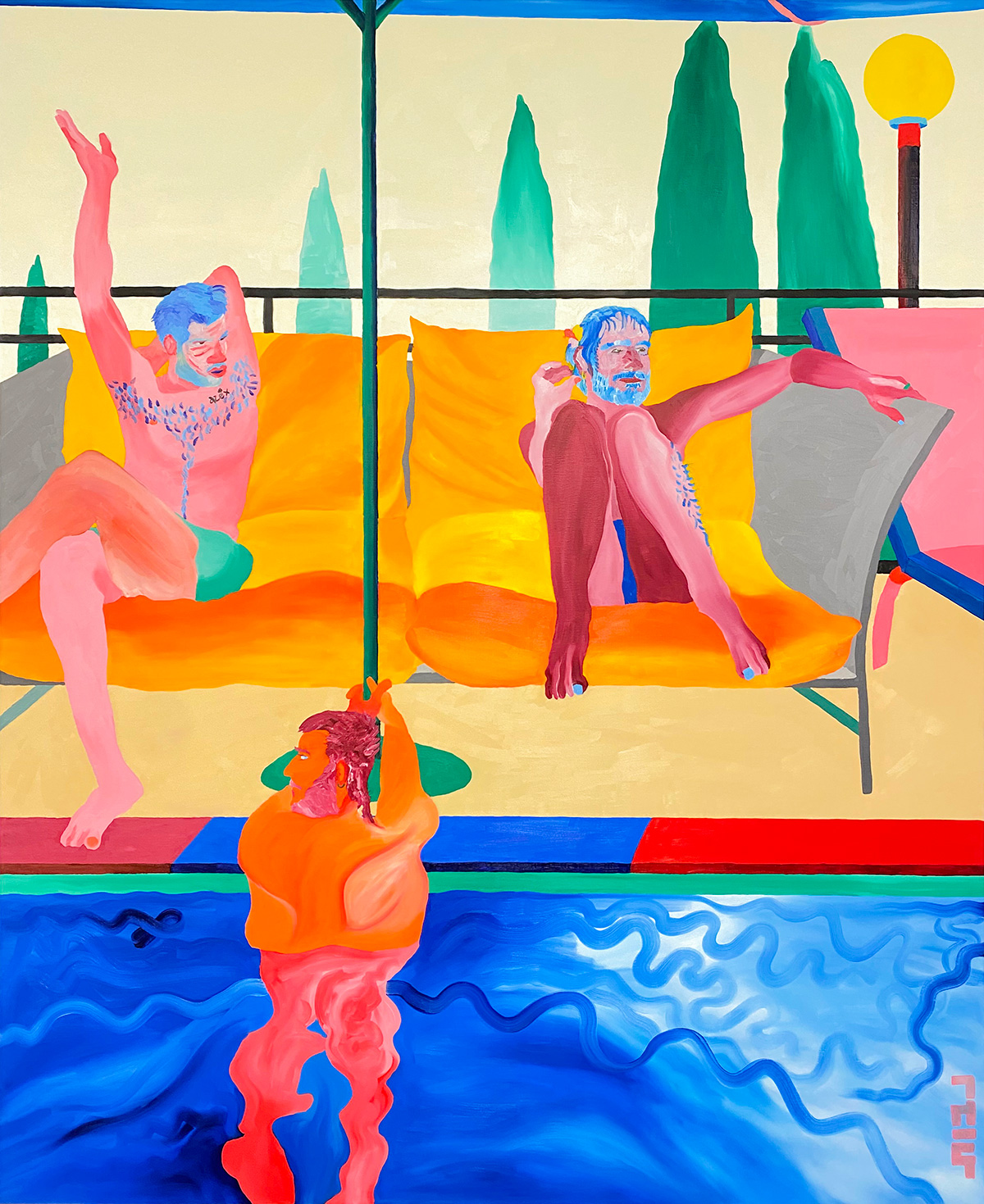 Related Articles