Sydney, Australia-based artist Bianca Wilson explores the architectural styles of various cities in her recent paintings. Drawn to repetitive geometric patterns found within the city landscape, whether in the form of rows of terrace houses, spiraling stairwells, or the recurring distant windows in a city skyline, she strips down their details, imbuing a rosy-hued vibrance into ordinary buildings that might otherwise go overlooked.
See more from Bianca Wilson below!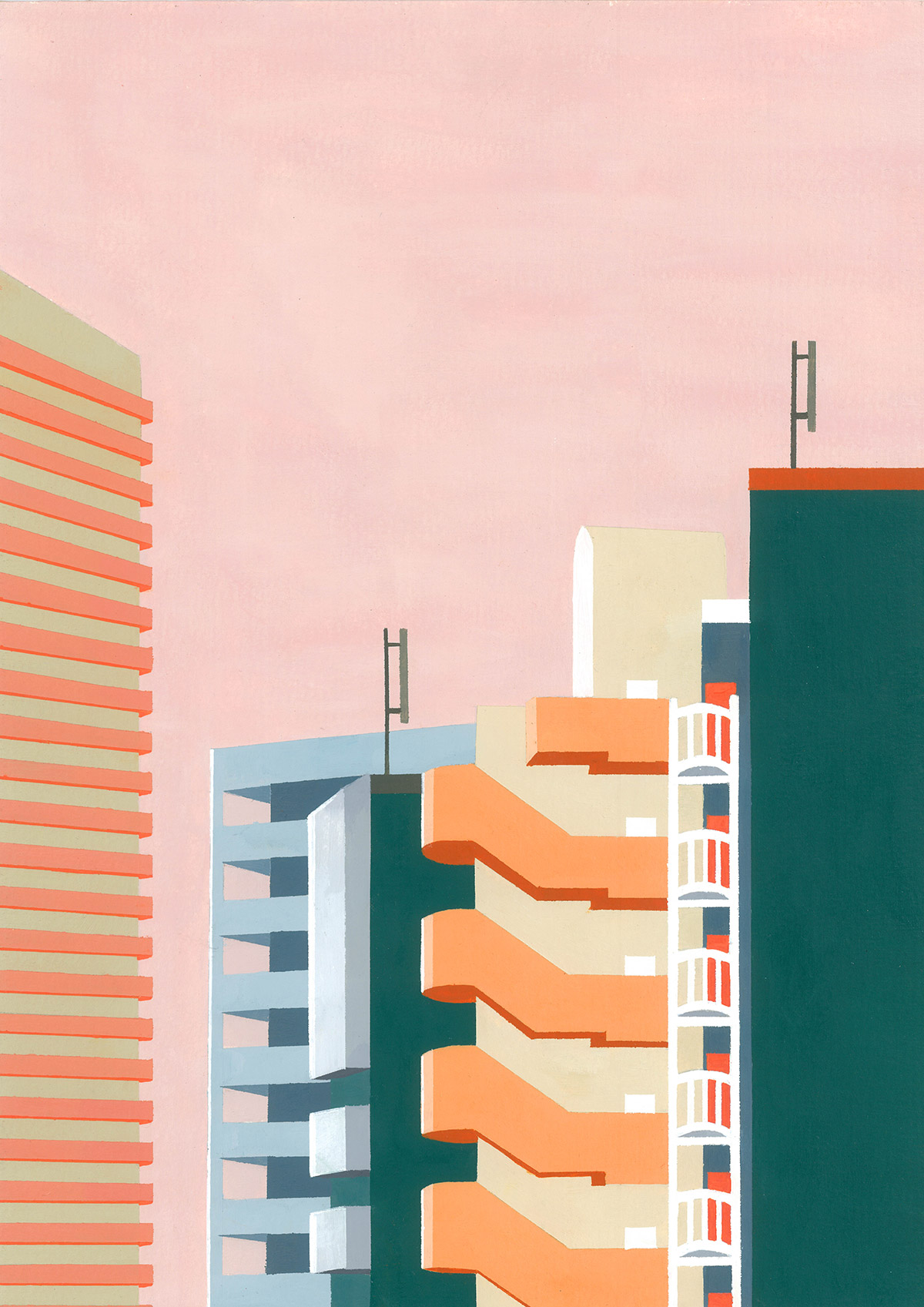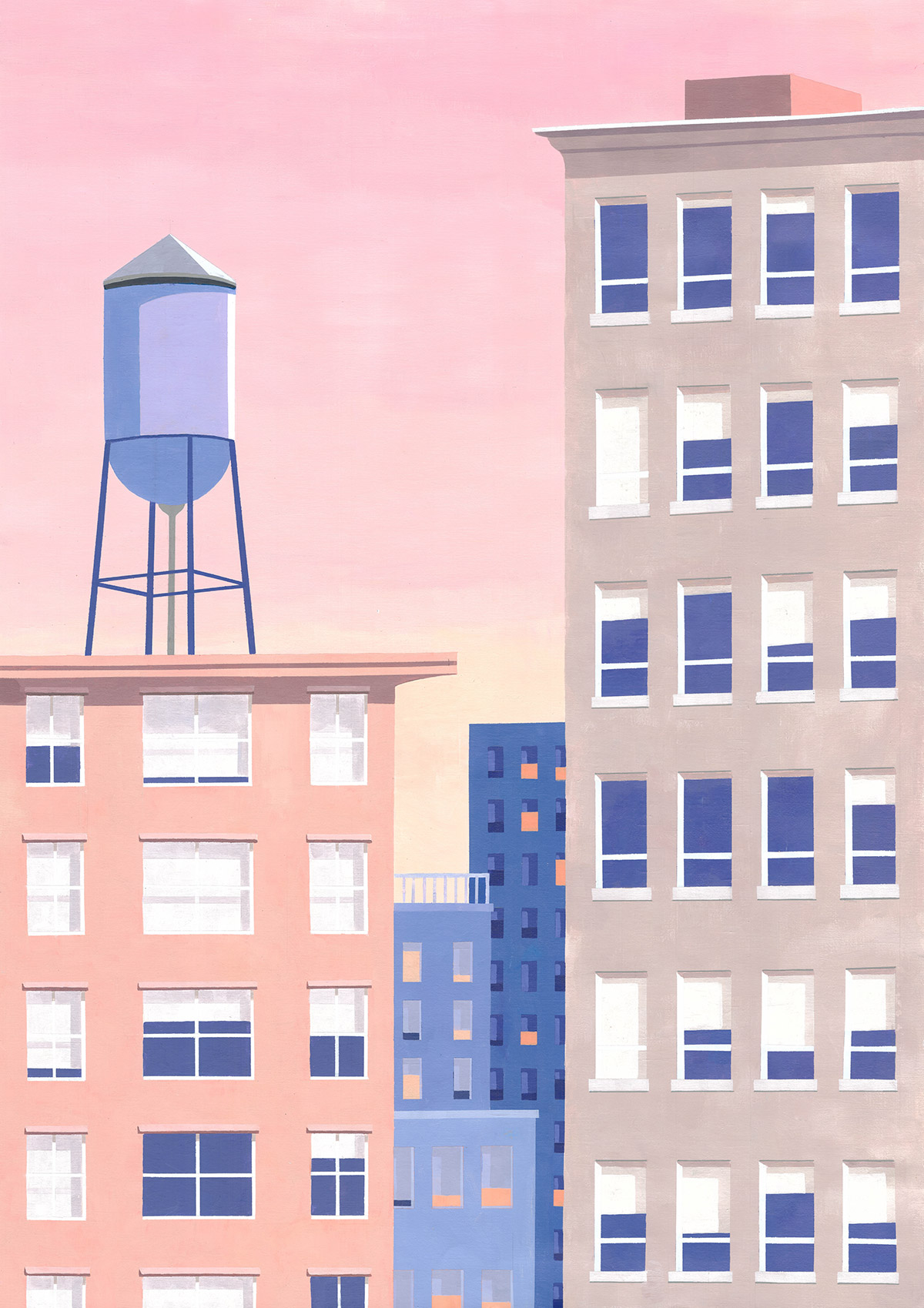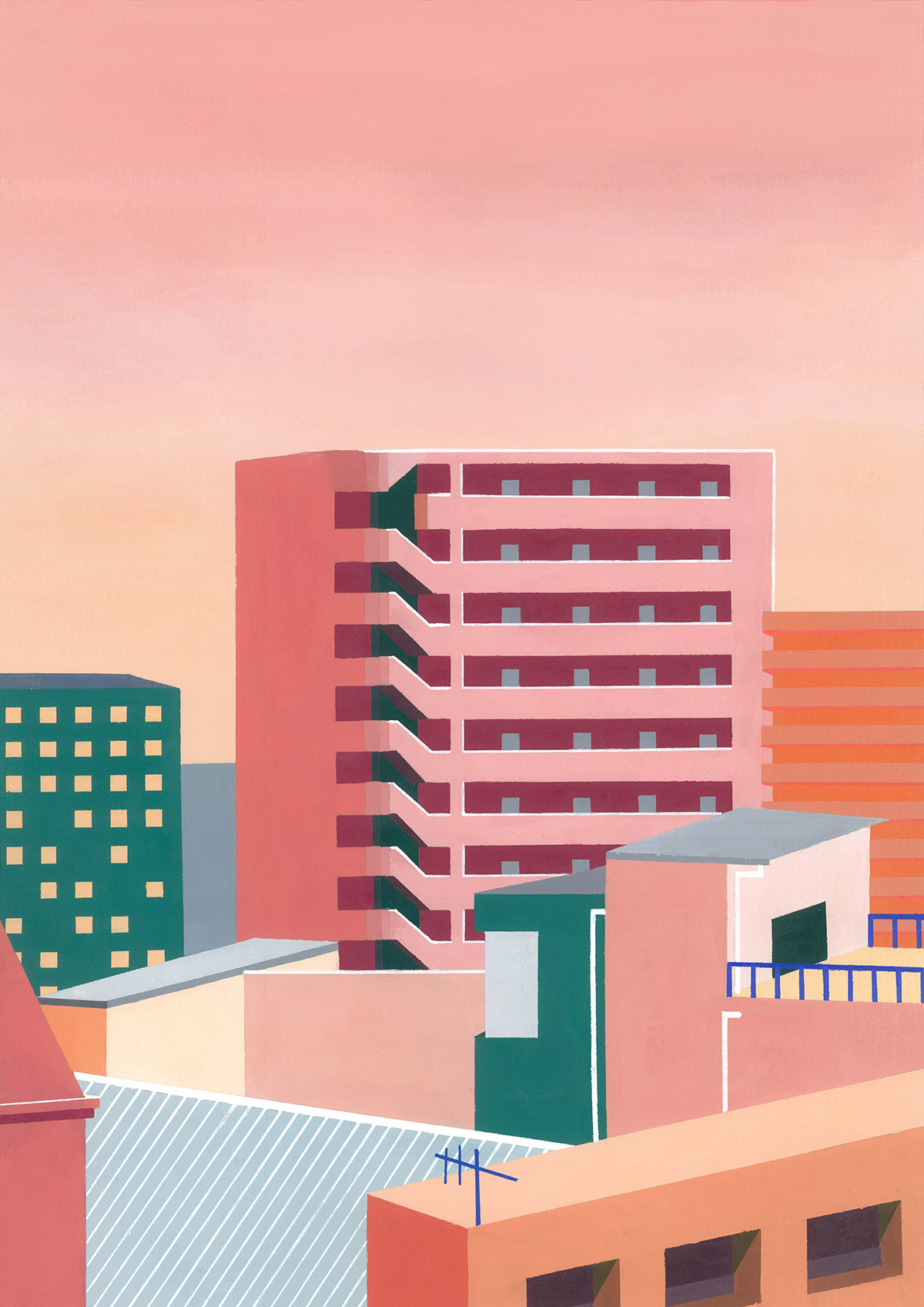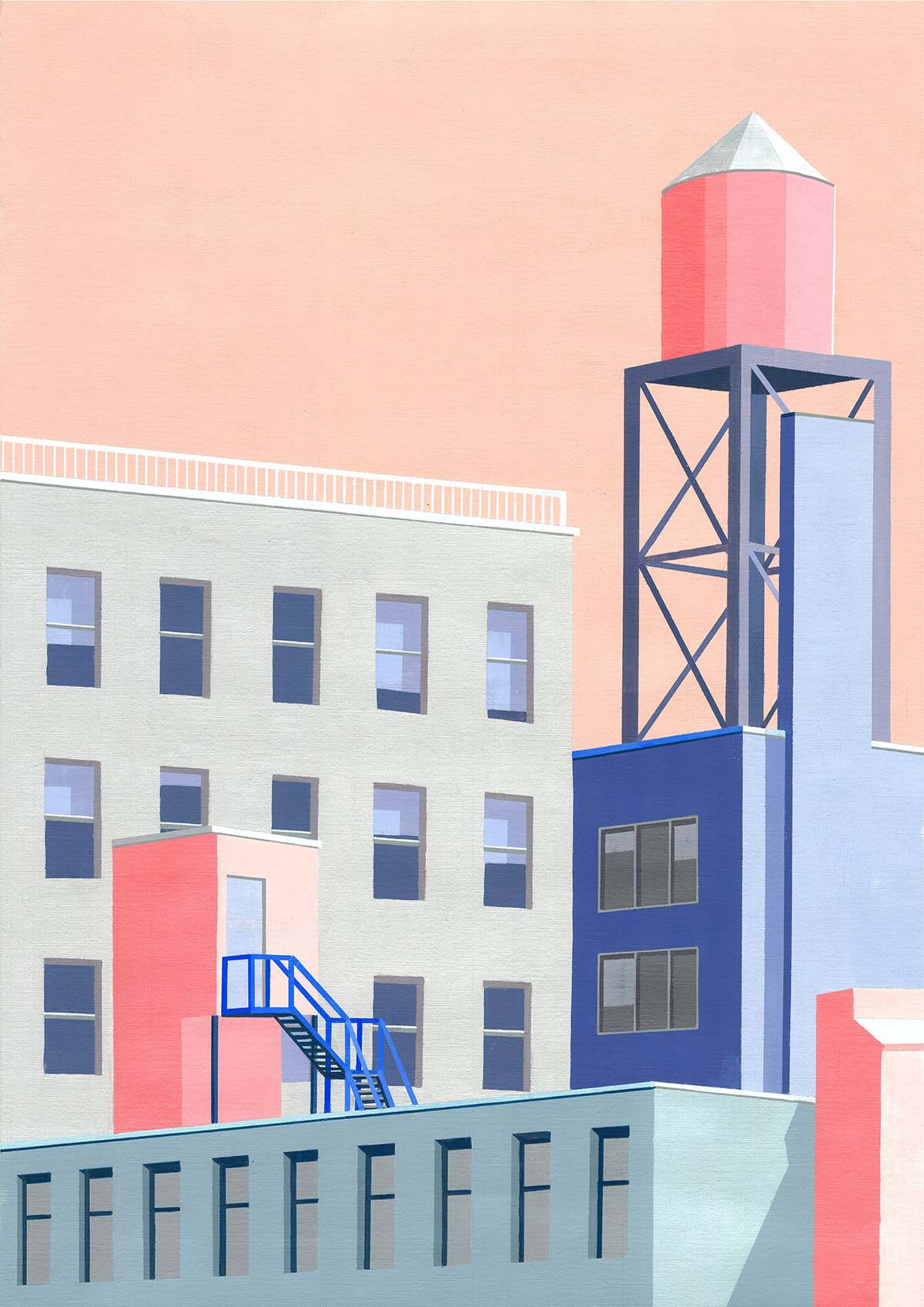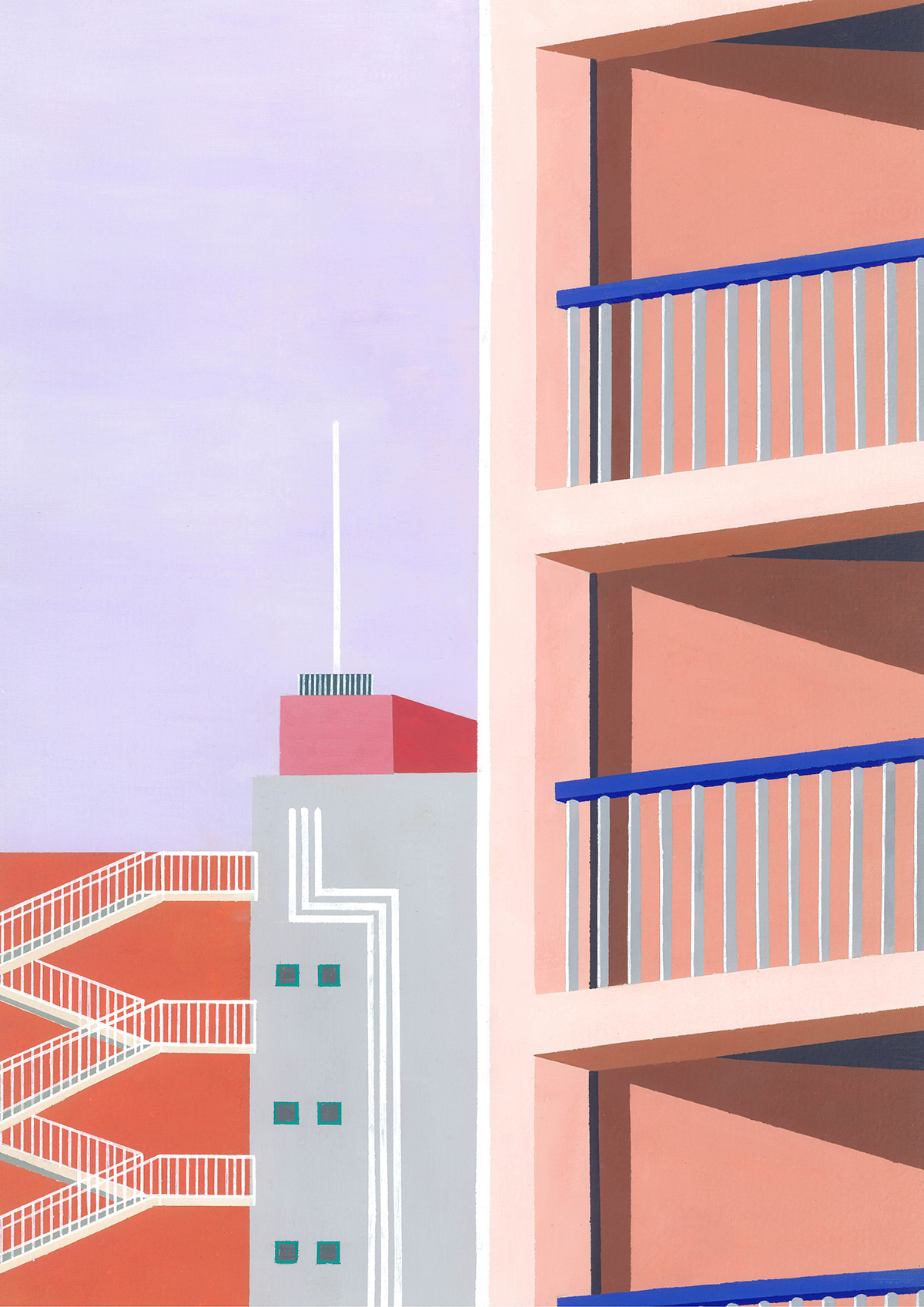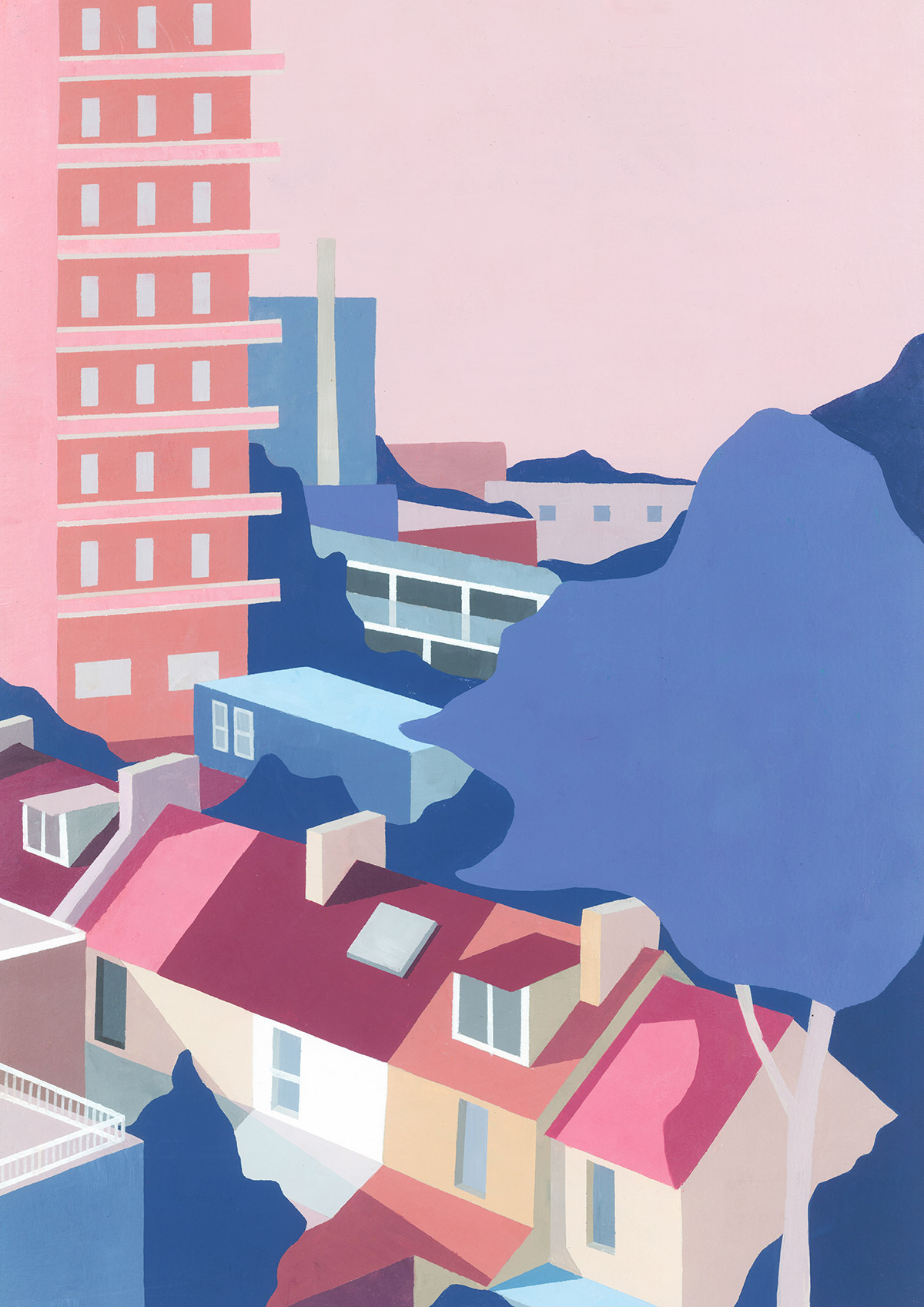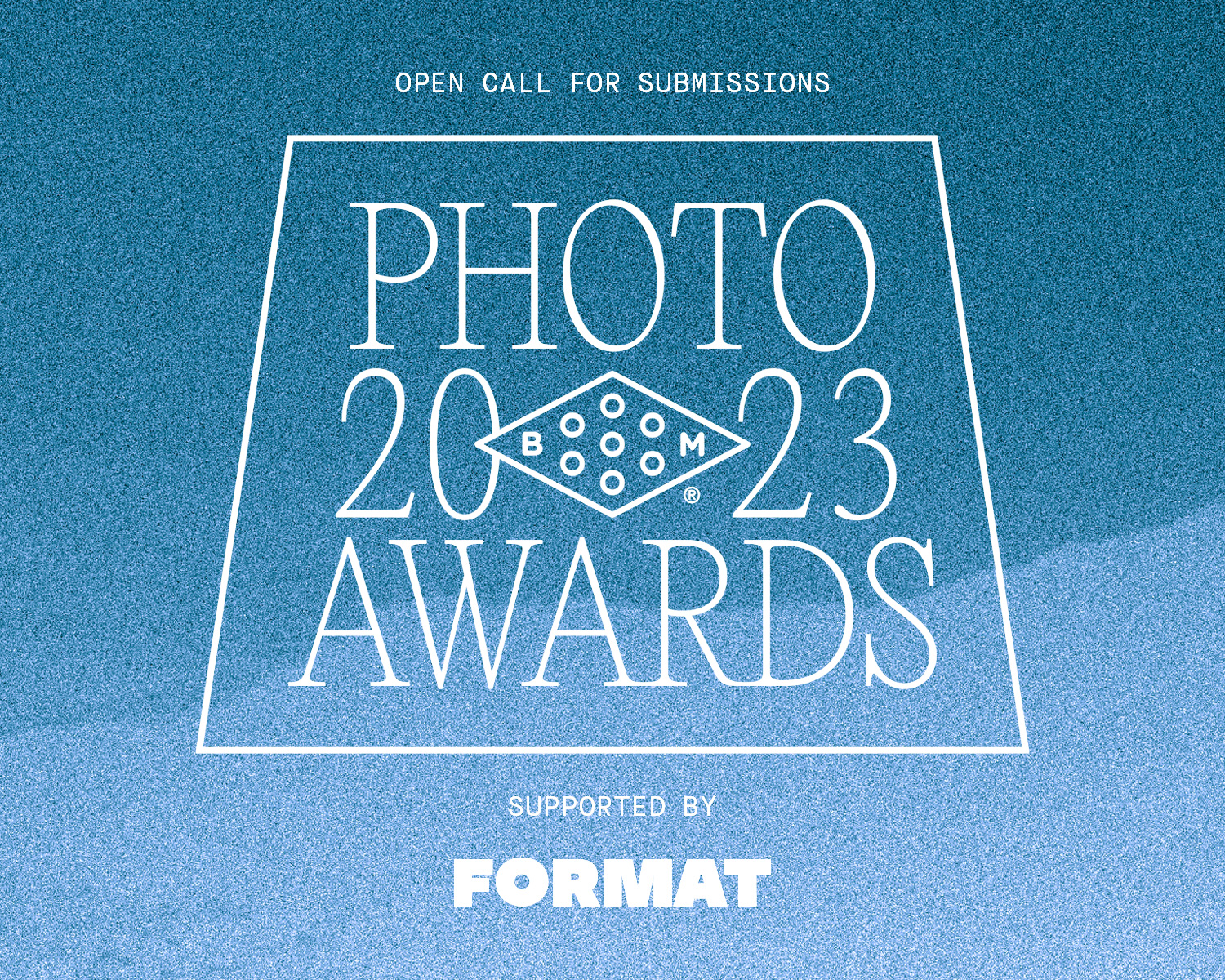 2023 Booooooom Photo Awards
Calling all photographers! The Booooooom Photo Awards are back and open for submissions!
Learn more
Related Articles