It was a big blow that the fare to New York had nearly doubled since last I'd traveled. I was unable to buy my ticket. I went into a phone booth to think. It was a real Clark Kent moment. I thought of calling my sister although I was too ashamed to return home. But there, on the shelf beneath the telephone, lying on thick yellow pages, was a white patent purse. It contained a locket and thirty-two dollars, almost a week's paycheck at my last job.
Against my better judgment, I took the money but I left the purse on the ticket counter in the hopes that the owner would at least retrieve the locket. There was nothing in it that revealed her identity. I can only thank, as I have within myself many times through the years, this unknown benefactor. She was the one who gave me the last piece of encouragement, a thief's good-luck sign. I accepted the grant of the small white purse as the hand of fate pushing me on.
At twenty years old, I boarded the bus. I wore my dungarees, black turtleneck, and the old gray raincoat I had bought in Camden. My small suitcase, yellow-and-red plaid, held some drawing pencils, a notebook, Illuminations, a few pieces of clothing, and pictures of my siblings. I was superstitious. Today was a Monday; I was born on Monday. It was a good day to arrive in New York City. No one expected me. Everything awaited me.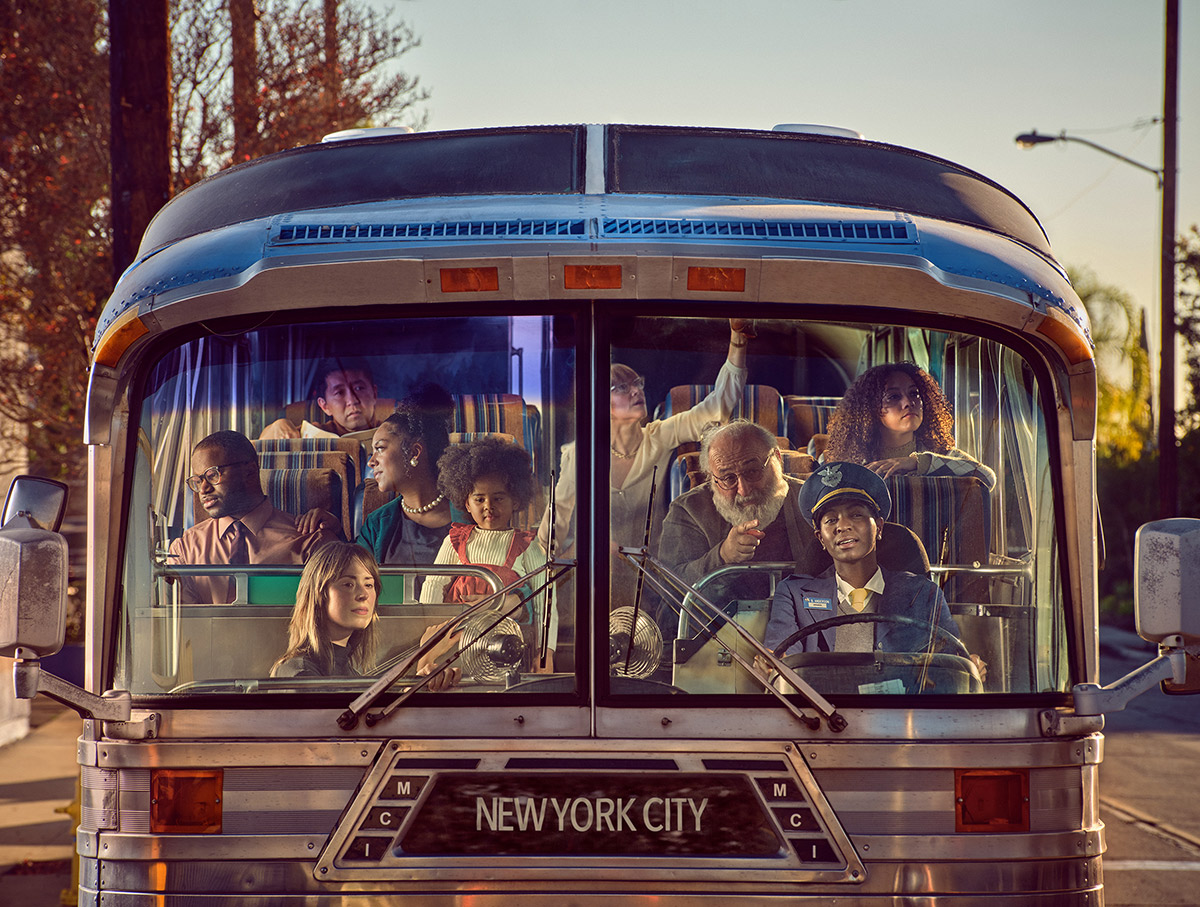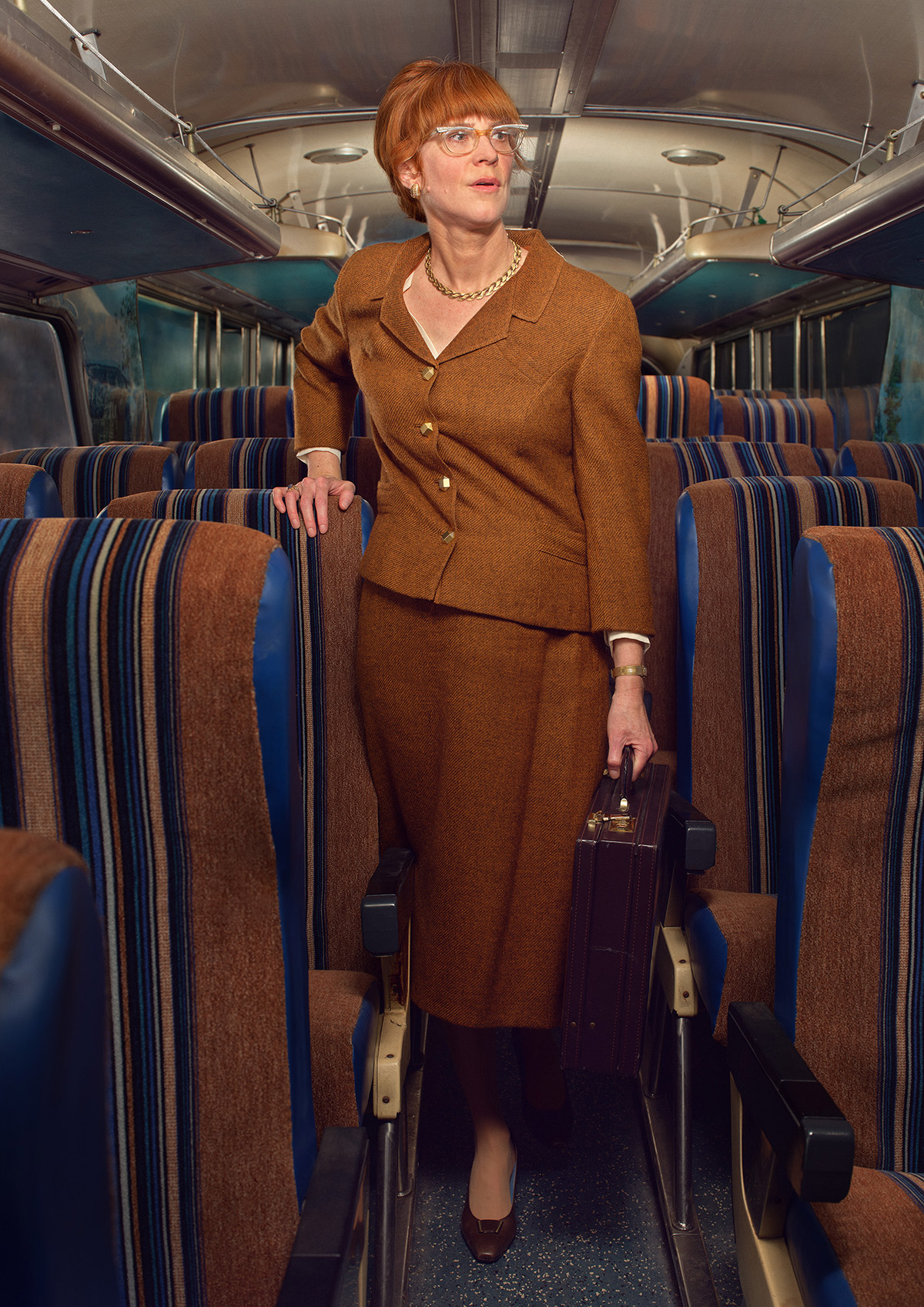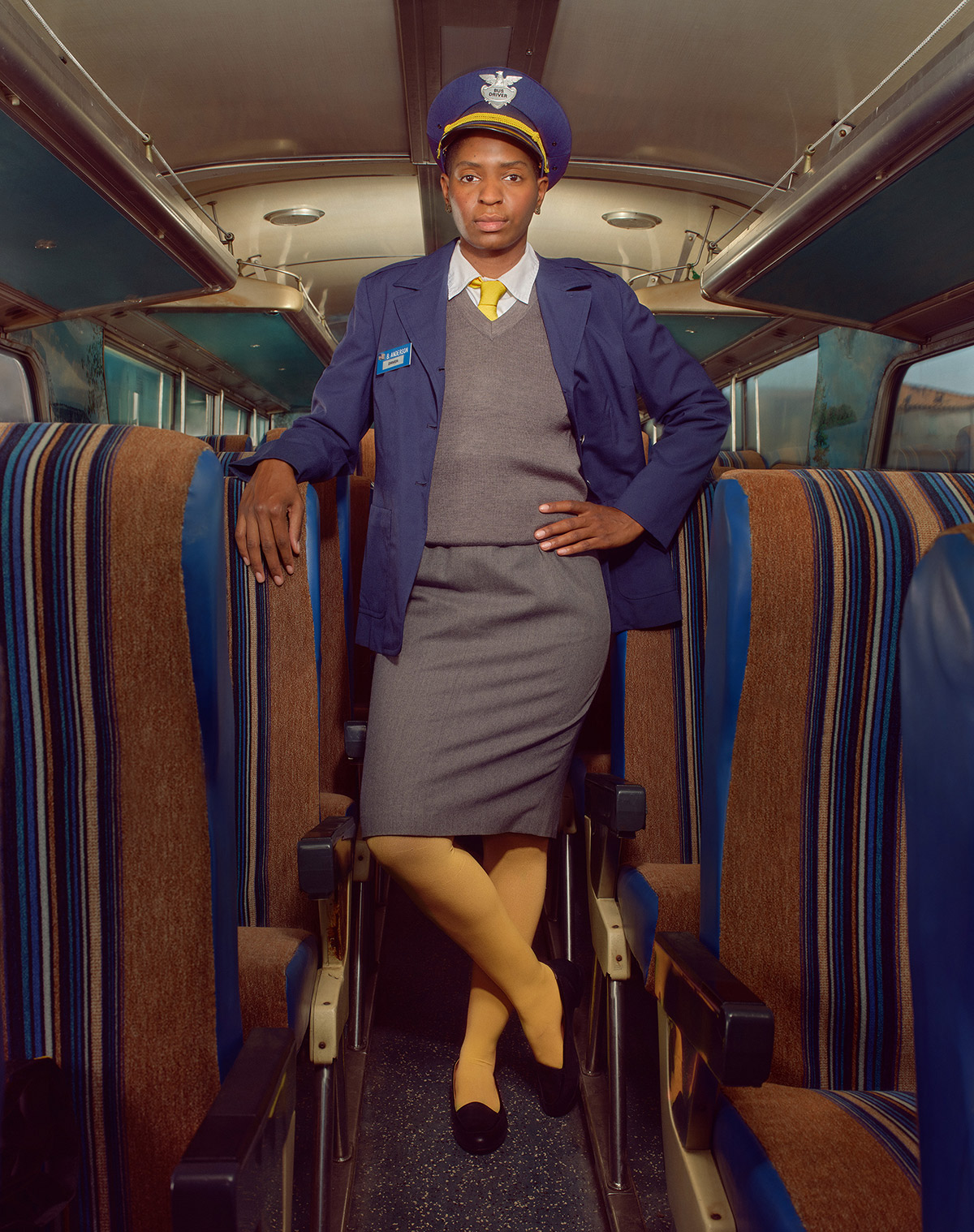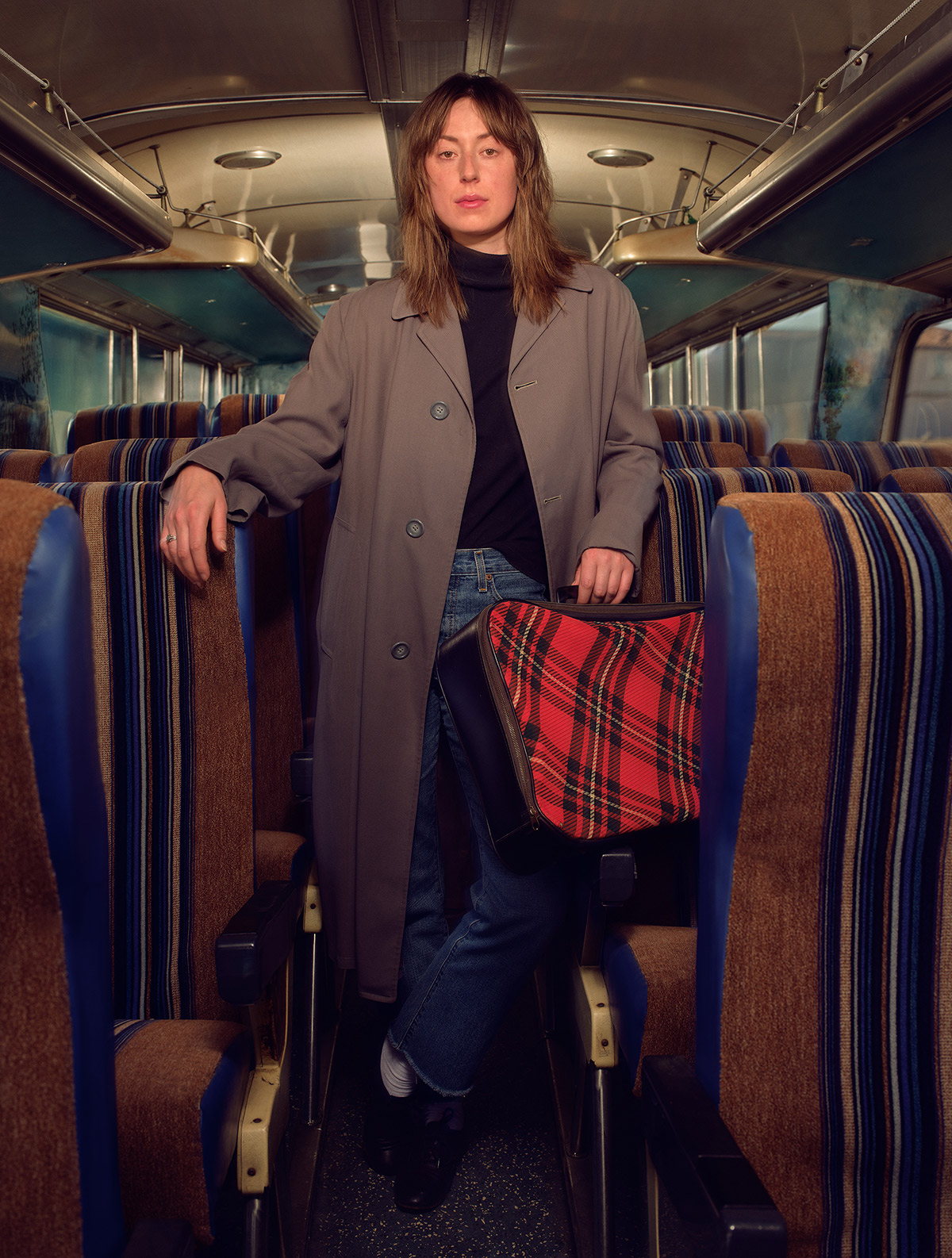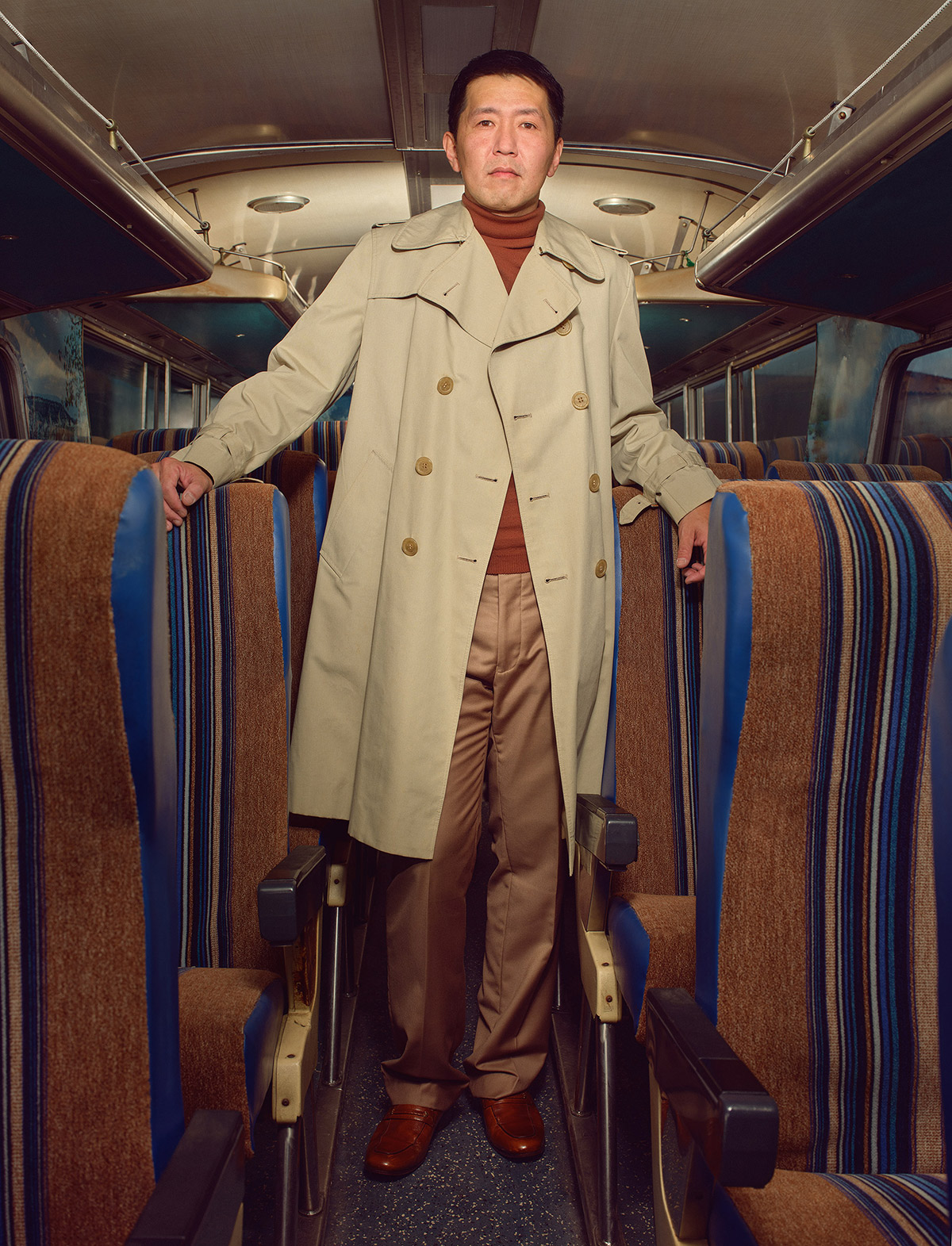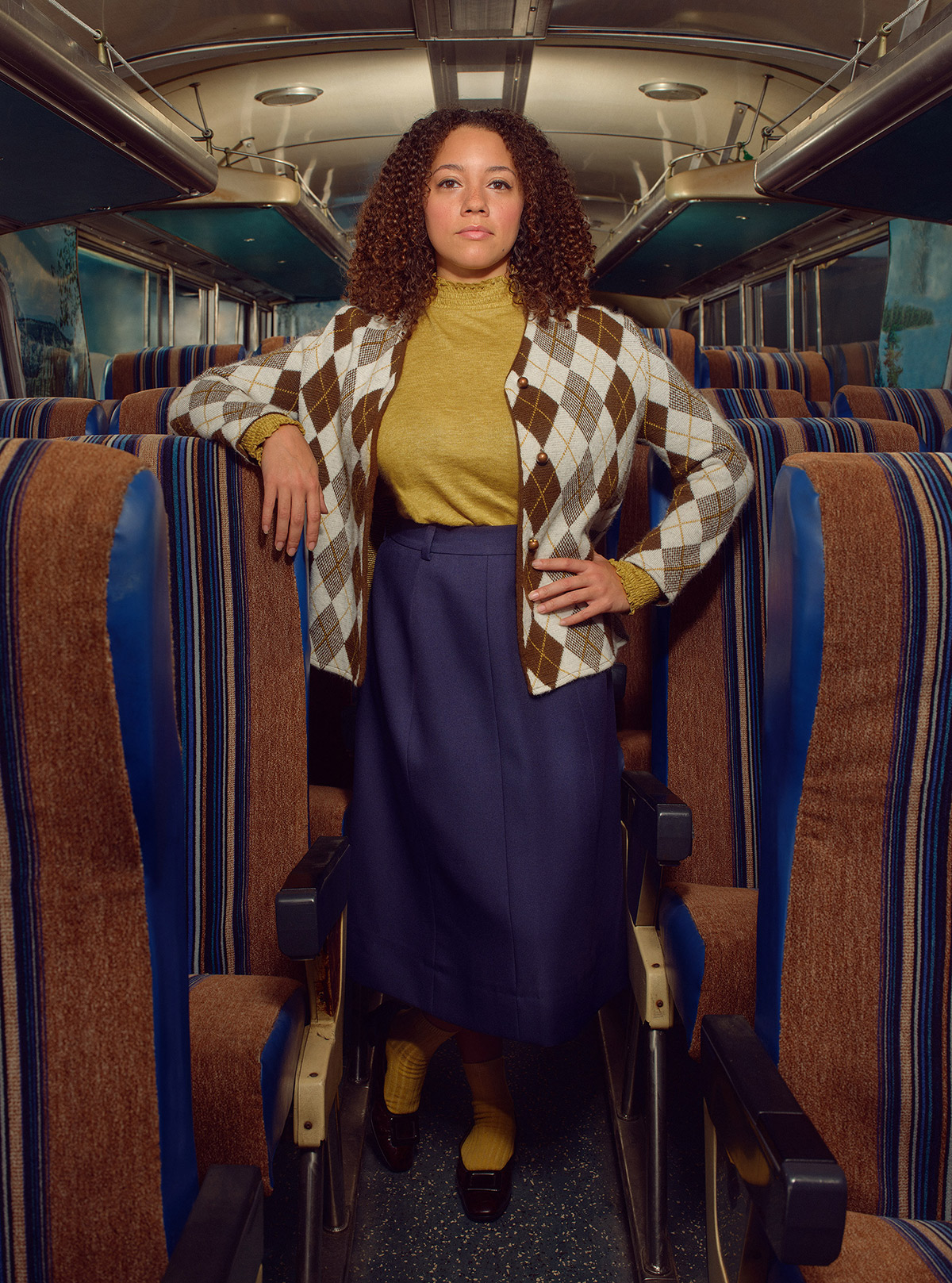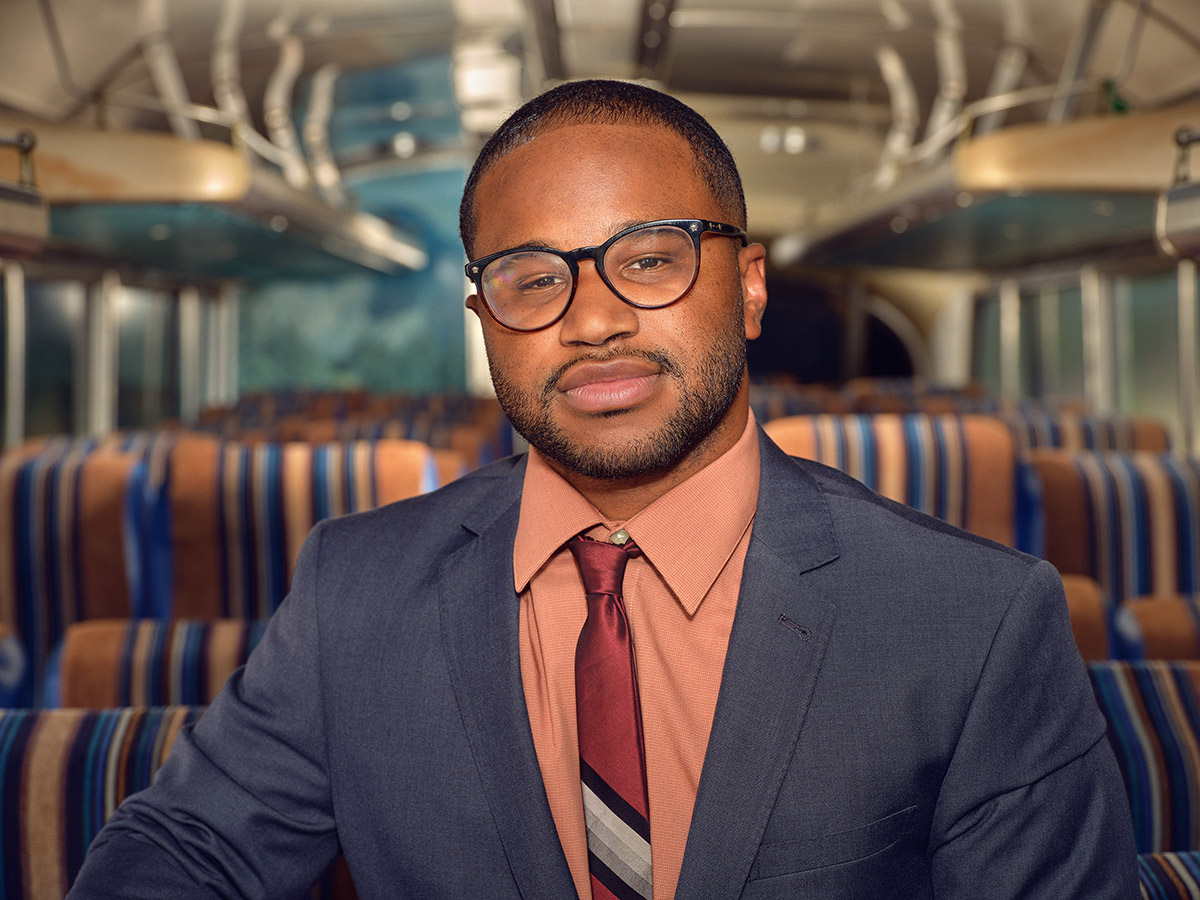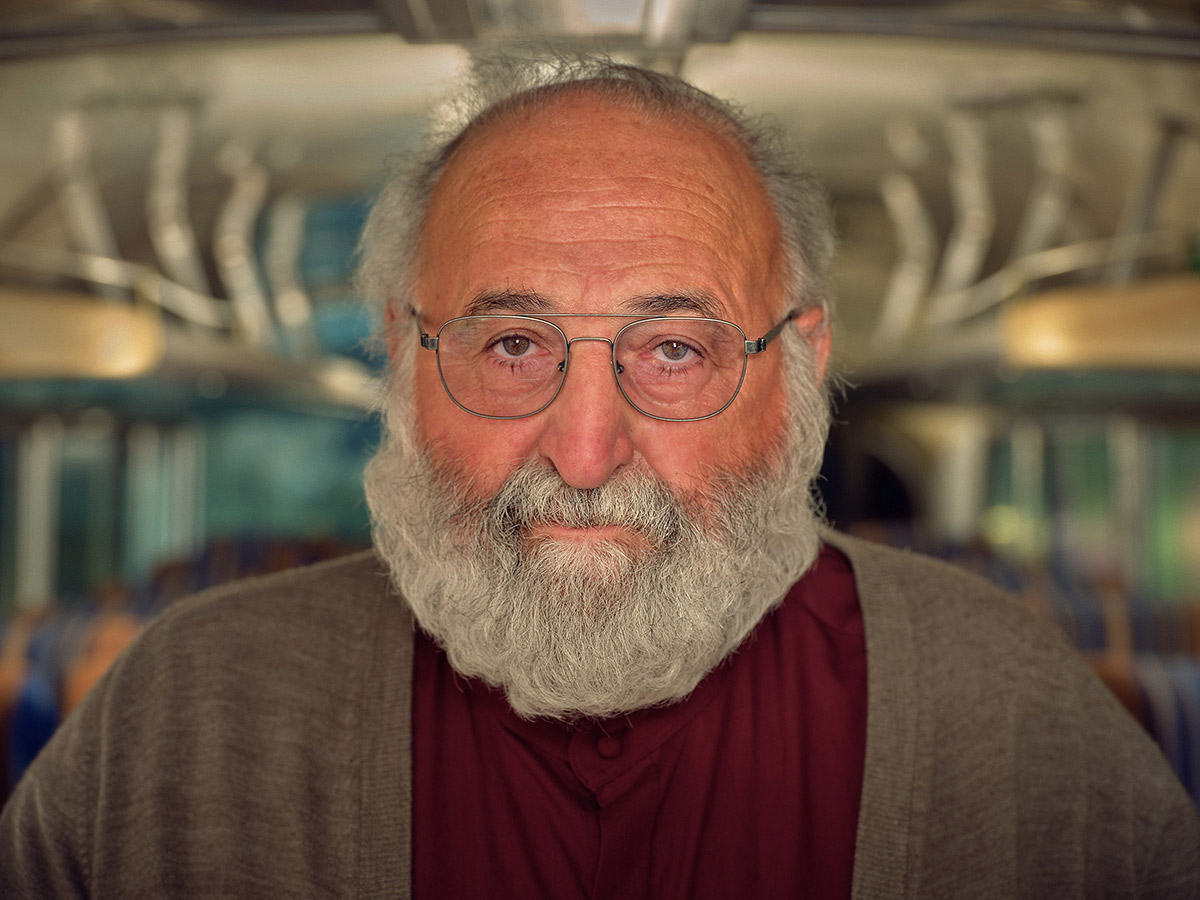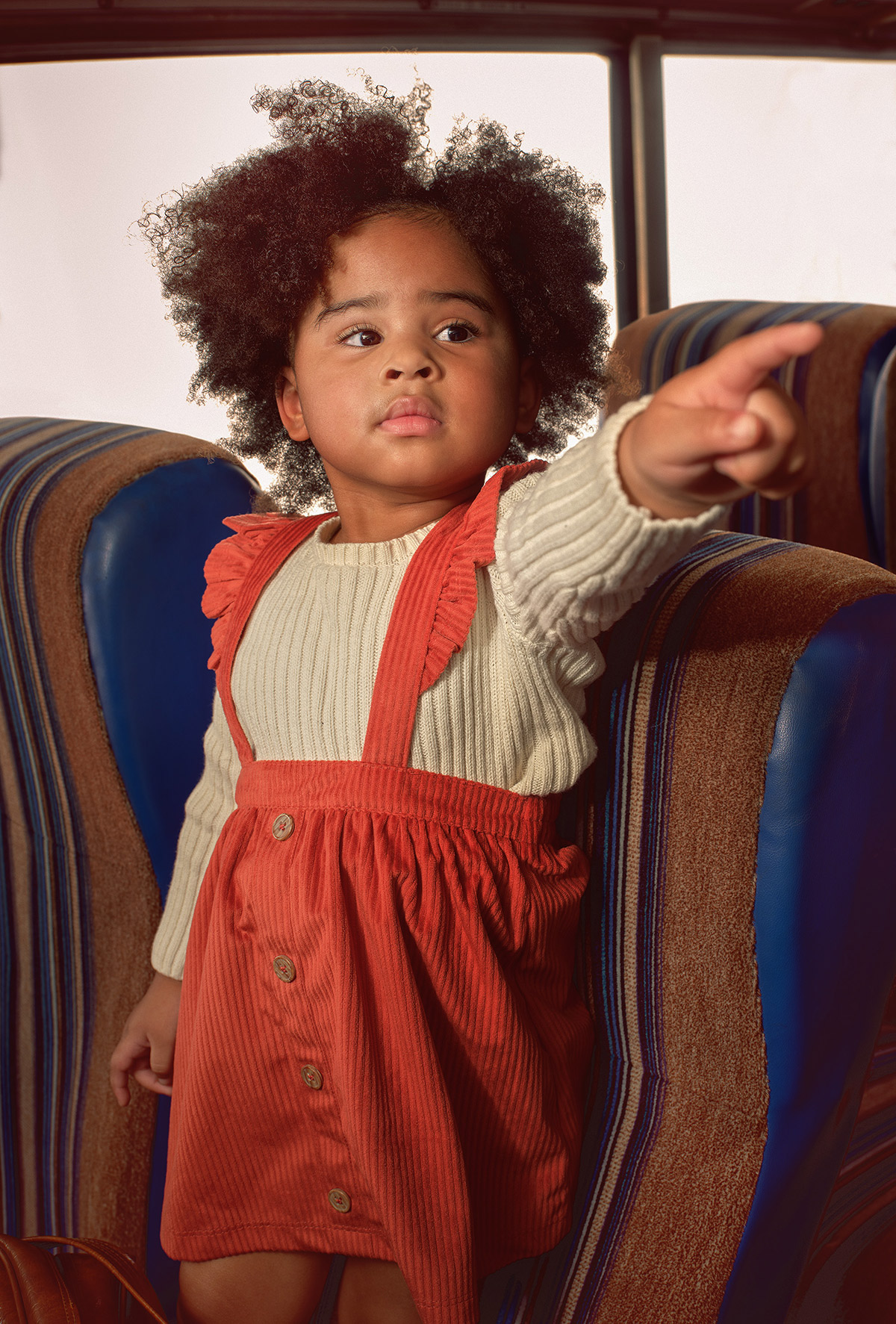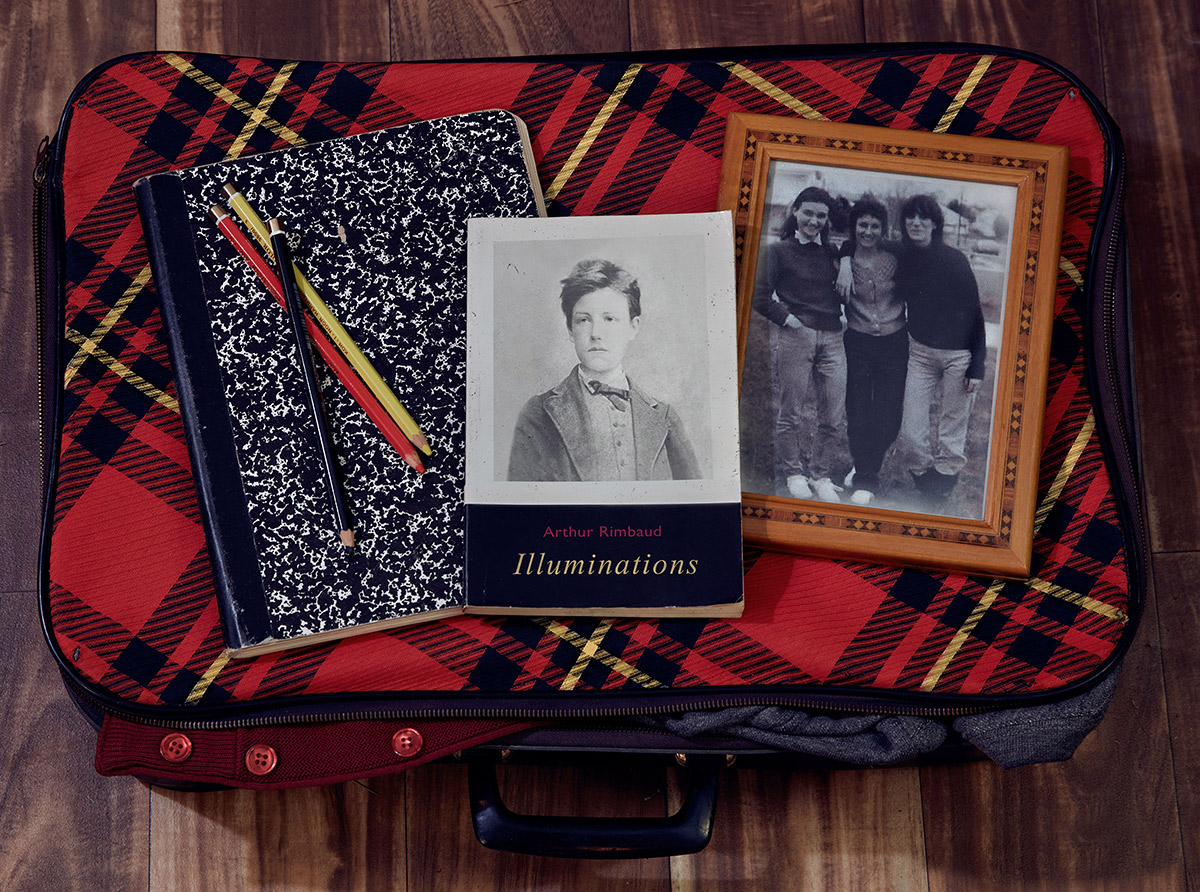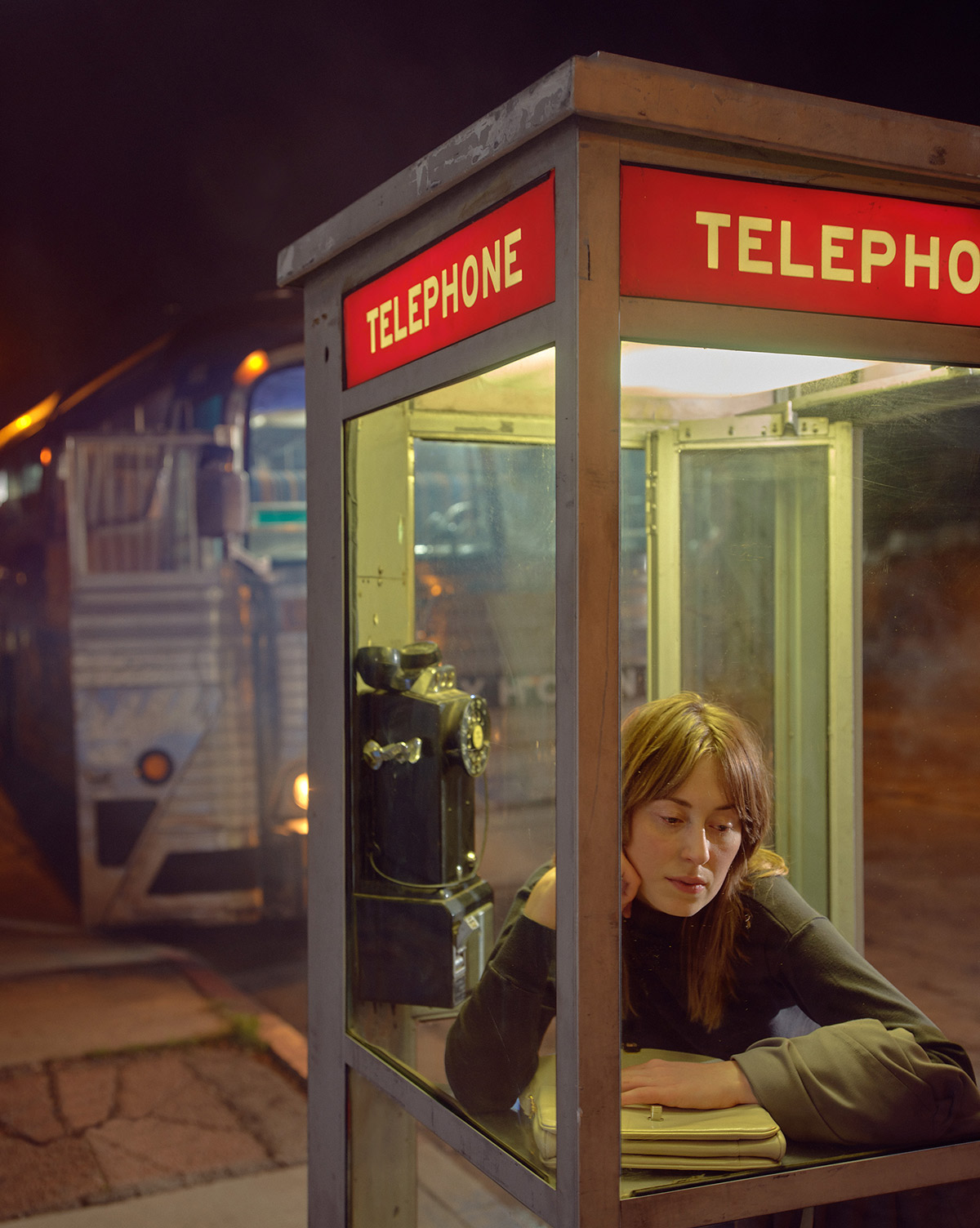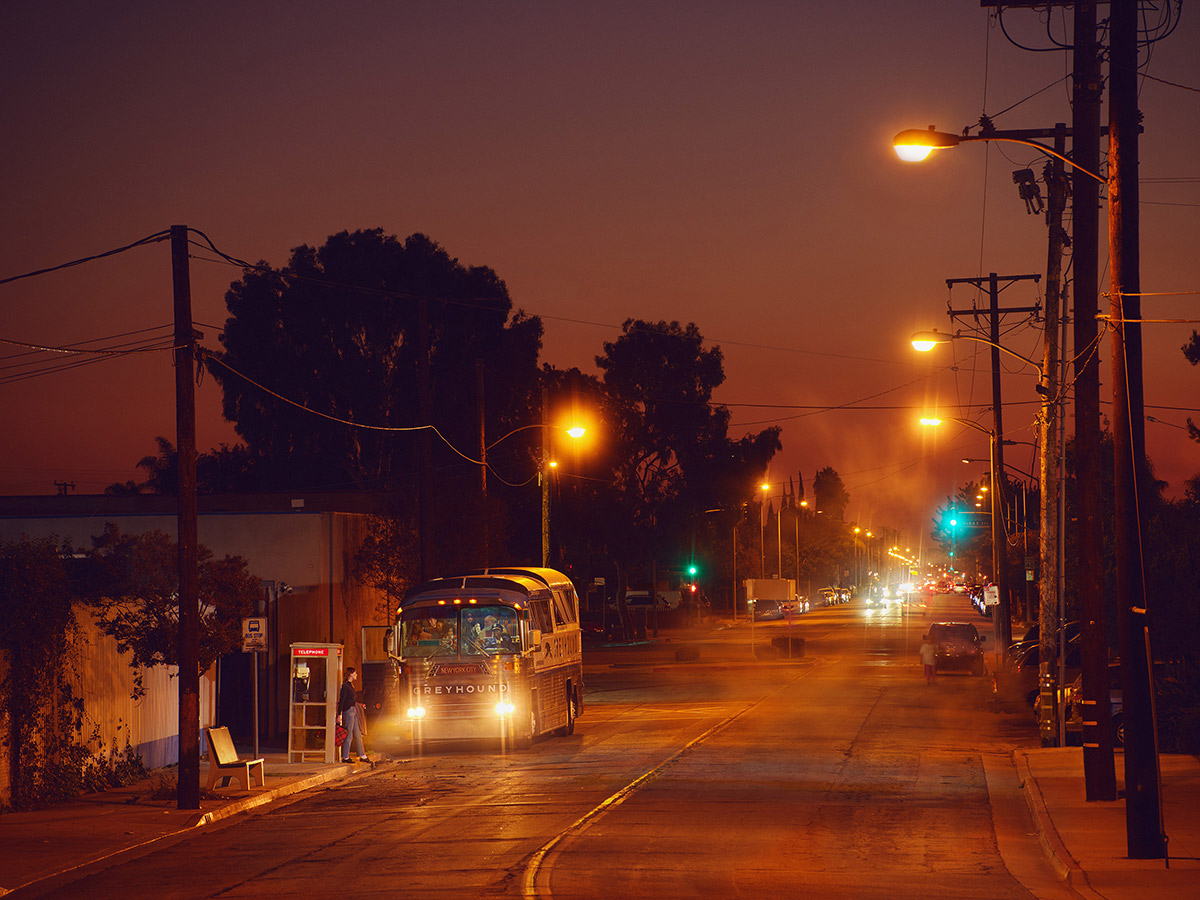 TALENT
Patti – @ria.muh
Bus Driver – @sharika_rashey
Passengers (family) – @amira.amor.j
Passenger – @tatronchiaramazd
Passenger – @ericaliz93
Passenger – @stacey_whitmire
Passenger – @joshua6269278502
CREW
Digital Tech – @photobusta
Lighting Tech – @glaskewii
Lighting Tech – @mikesbutt
Wardrobe Stylist – @schlitzie
Wardrobe Assist – @angela.trivino
Hair/Makeup – @alixism
Video – @jaclyncampanaro
Production Assist – @mel.serna
Delivery – @endtimeshauling
Props – @propheaven
Catering – @frumentosdeli
Vehicles – @paramountpicturecars
Joie de Vivre – @karendoolittle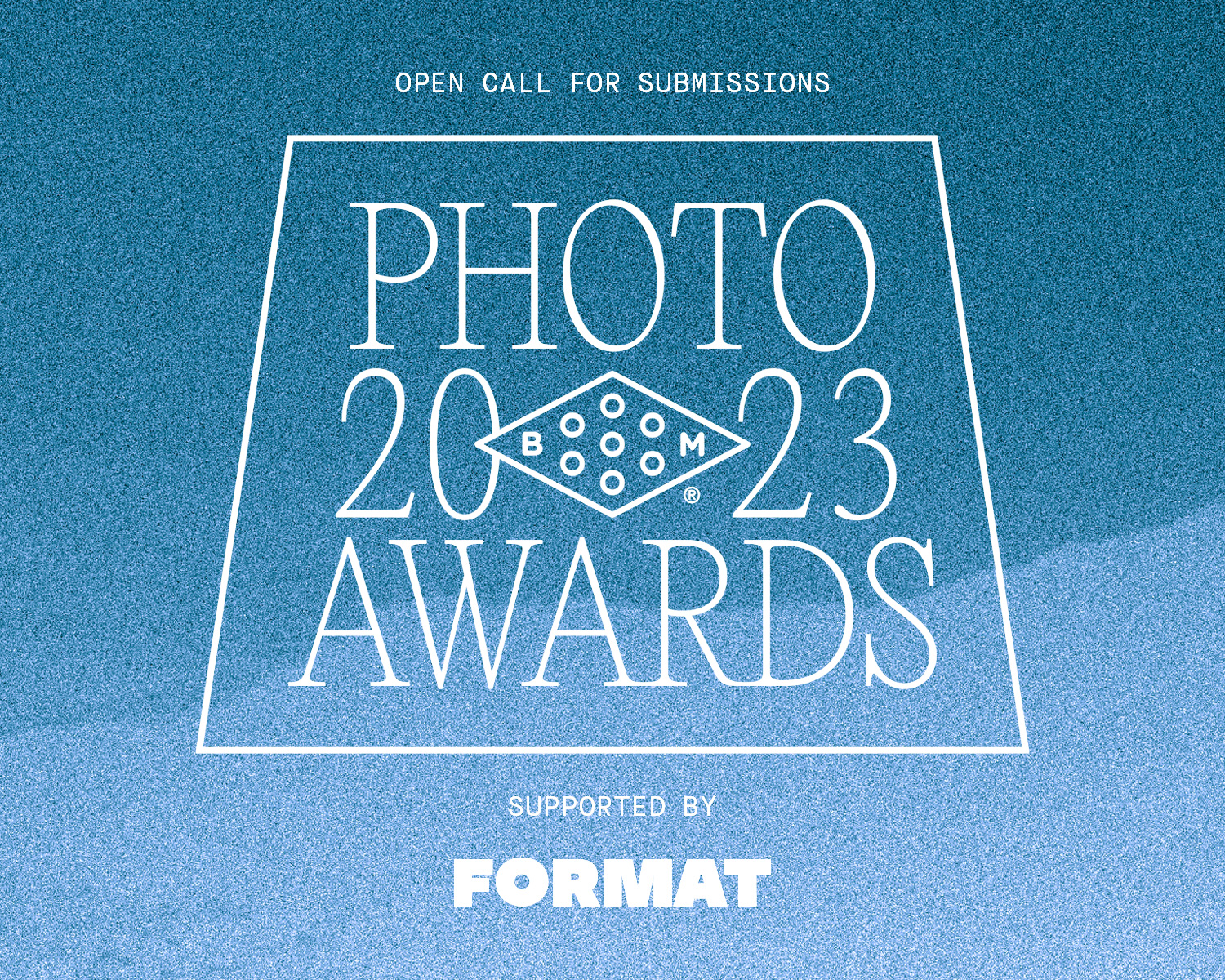 2023 Booooooom Photo Awards
Calling all photographers! The Booooooom Photo Awards are back and open for submissions!
Learn more
Related Articles