Calling all photographers! We're launching our first-ever Booooooom Photo Awards! There are 6 award categories to submit to: People, Places, Things, Climate Crisis, Community, Serendipity. Everyone is welcome to submit one image to these awards for FREE. Members enjoy unlimited submissions and unlimited images for all award categories. If you want to submit more than one image or compete in multiple categories, consider becoming a member here!
Don't miss out! This is your chance to get your work seen – and not just by our own Booooooom community! In addition to the $3000 USD in cash prizes and bragging rights, all 6 winners (and 20 shortlisted photographers) will be featured in, and receive a copy of, a special mini photo publication. Designed specifically to showcase you/your work, this booklet will not be for sale but distributed exclusively to curators and editors we respect i.e. the people you want seeing it!
AWARD CATEGORIES
PEOPLE

– images with human subjects, portraits

PLACES

– this may include landscape, nature, or any image in which the setting is the focus

THINGS

– images with non-human subjects, still life, street photography where the focus is a particular object or occurrence

CLIMATE CRISIS

– images related to issues of climate change or taken in the spirit of encouraging greater environmental concern and care for our planet

COMMUNITY

– images that depict a sense of togetherness or that speak to a specific community of which the photographer is a part

SERENDIPITY

– images that capture a moment where you happened to be in the right place at the right time
Booooooom Photo Awards is FREE to enter. Anyone can submit one image to one category. If you would like to submit multiple images and multiple categories, consider becoming a member here!
Winners will receive:
$3000 USD in cash prizes (6 x $500 USD prizes)

Interview and/or Feature in mini photo publication (6 winners + 20 shortlisted images = 26 spots)

Editorial coverage on Booooooom + promotion across all social channels
*If you are currently a member, log in to enable the submit button for multiple images + multiple caterogies. If you are not a member, you can learn about becoming a member here.
Deadline for submissions: 11:59PM PST December 16, 2022 Call to Submit: "Array" Photo & Art Features
We're now accepting submissions for "Array". This is open to artists and photographers!
Learn more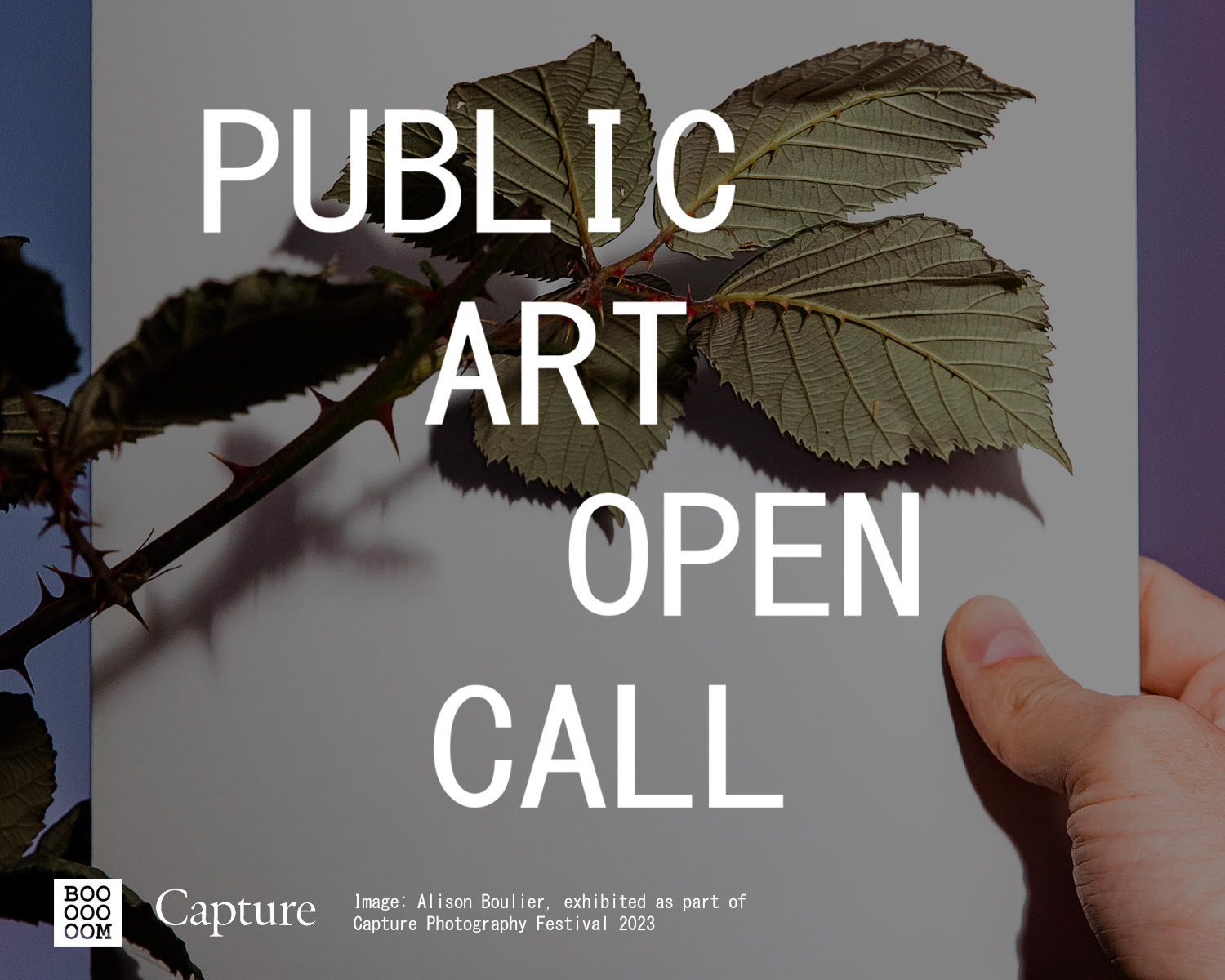 Booooooom x Capture: Public Art Open Call
Once again we're teaming up with Capture Photography Festival to curate a public art installation in Vancouver!
Learn more
Related Articles