We've officially joined forces with Spike Jonze and his website Weloveyouso to launch a very special Where The Wild Things Are project! Introducing the Wild Things' Forts contest! If you built forts as a kid, this is for you!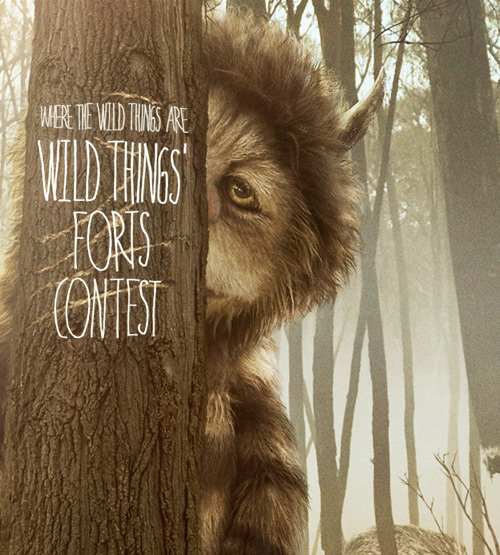 Where The Wild Things Are is filled with references to building a world out of things from your everyday life and that's exactly what we want you to do!
We want you to create a fort! Use garbage bags, tree branches, tablecloths, prosthetic limbs, wood, gold, whatever you've got!
We do have some sweet prizes, a "Wild Things" Edition XBOX plus a magnificent bus shelter-sized Where the Wild Things Are poster (not available in stores). But don't do it for the prizes, do it for the fun of it!