If there was one website that inspired me to create Booooooom, without question it was Fecal Face. The art website that John Trippe created in 2000 quickly became the center of the universe for emerging artists, illustrators, photographers and skaterboarders across the US and all over the world.
In 2008, he opened FFDG (Fecal Face dot Gallery) in San Francisco's Mission district and continued to champion art and artists using both his physical and online spaces until early 2016. Then John and his wife Jessica moved their family to Portland, Fecal Face was officially put on ice, and the Internet was immediately worse. And it hasn't improved since; algorithms are replacing human curation and pandering to audiences is at an all-time high. I had no choice but to contact John to ask him about the 15+ years he spent curating art, and to find out what it will take to bring him back.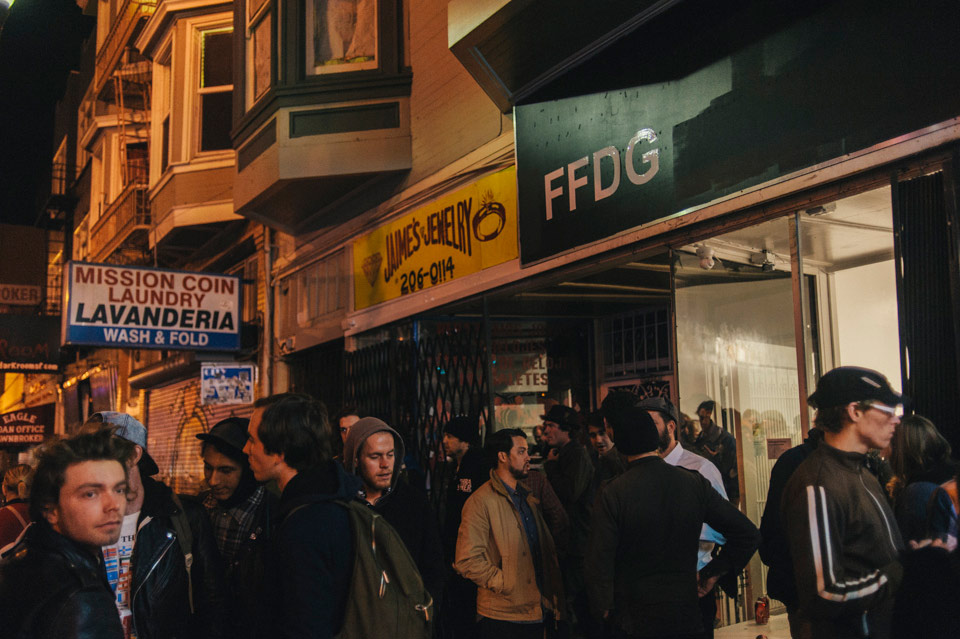 Crowd outside of FFDG
Jeff Hamada: I graduated high school in 2000, the same year you started Fecal Face, and went straight into art school. I liked making art but I remember a classmate asking me who some of my favourite artists were and not being able to name a single one. Shortly after that I found your site and it was one of the first places I encountered art that I actually found interesting —artists like Dave Kinsey, Barry McGee, Jeremy Fish, Mike Giant— I'd never really seen anything like it. Can you talk a little bit about your first encounter with art where you felt a connection?
John Trippe: I spent my teenage years in Toledo, Ohio and they have an incredible art museum there, the Toledo Museum of Art. My first taste was wondering around in there. Next I would say it was growing up focused on skateboarding. There were so many weirdos involved in the skate scene during the mid 90s. All kinds of great ideas in writing, visual art, and humor permeated throughout skateboarding. So many great graphics, videos and magazines. It seemed like everyone was self-taught and skateboarding was all about the DIY ethos. So you have a small industry run by a bunch of creative weirdos, who were free to run wild and art-direct themselves. I absorbed all of it and was surrounded by it, so when I started the site there was so many creative people in my life having been working in skateboarding at the time. I just focused on my roommates, friends and skateboarders, and those associated in the industry. The site grew out of that.
Jeff Hamada: What art sites existed before you decided to learn HTML and create Fecal Face? I remember Wooster Collective came a couple years after you…
John Trippe: Oh man. Joshy at Rebel 8 had a great blog focused on SF graffiti that I loved but that was a tad bit later. In 2000 there really wasn't much at all really. Design Is Kinky was one I checked a lot.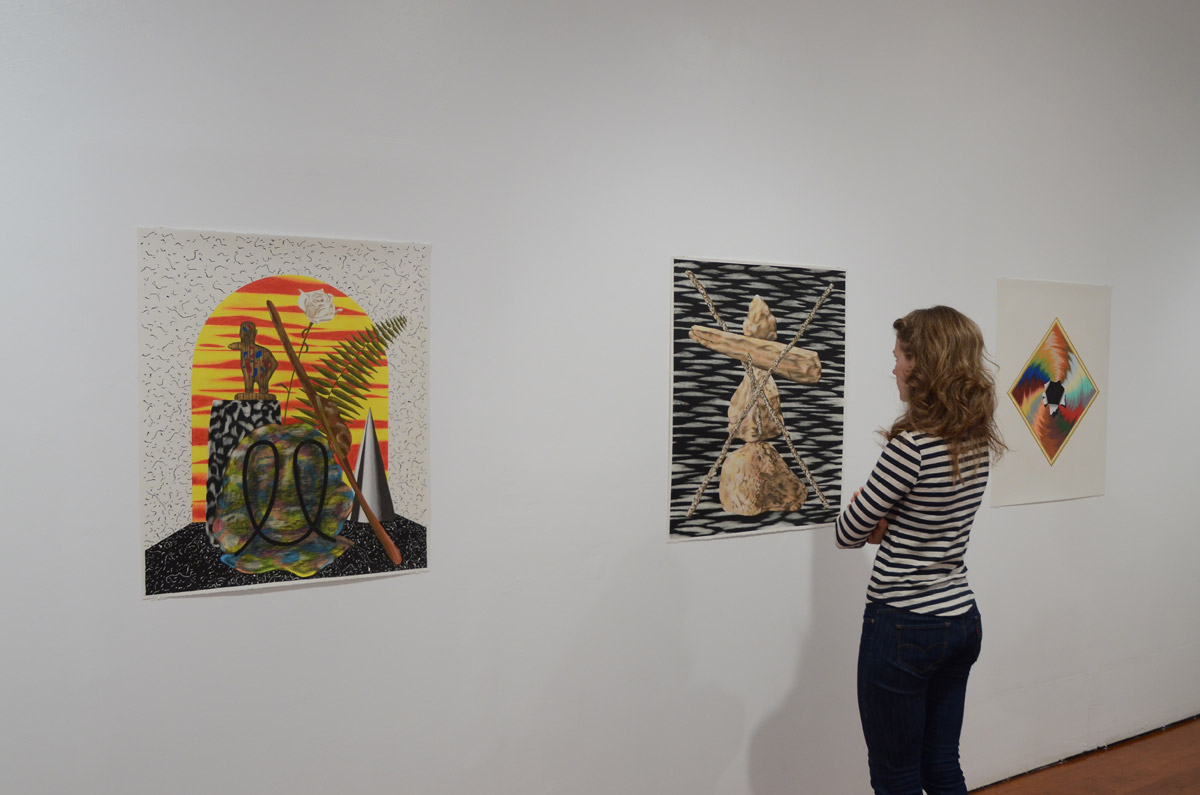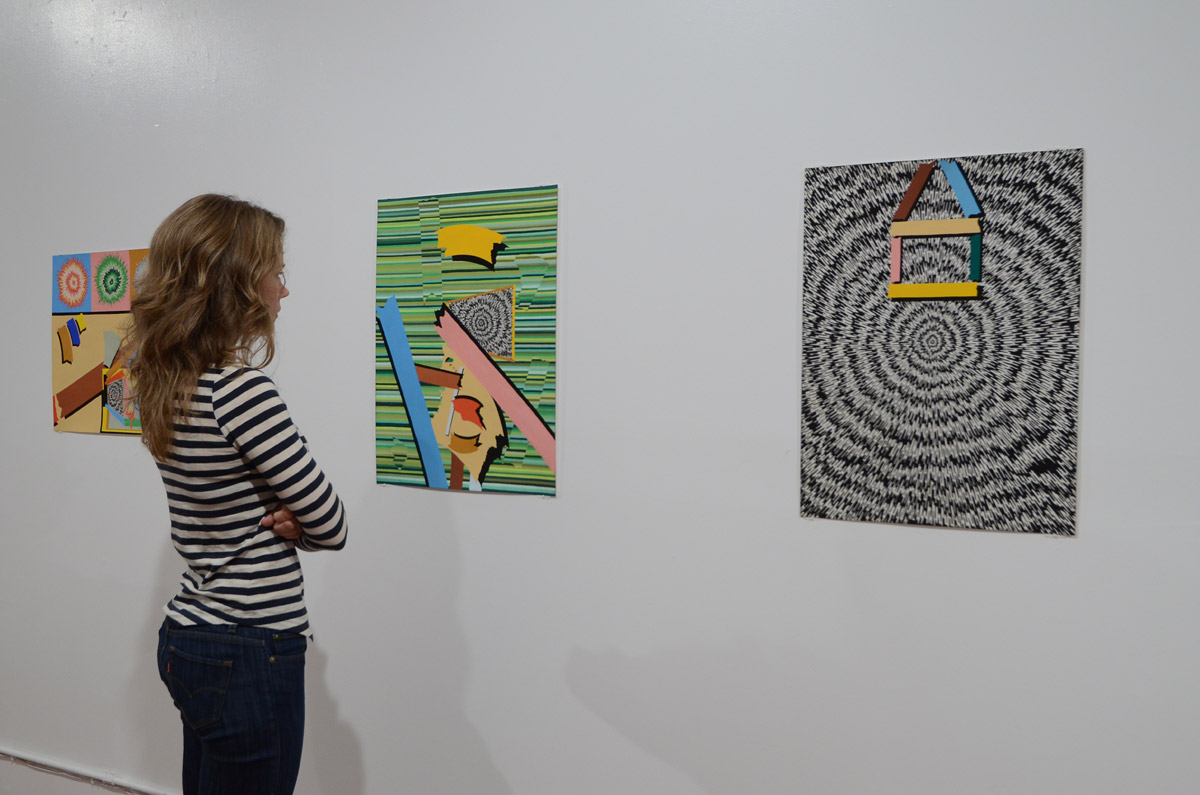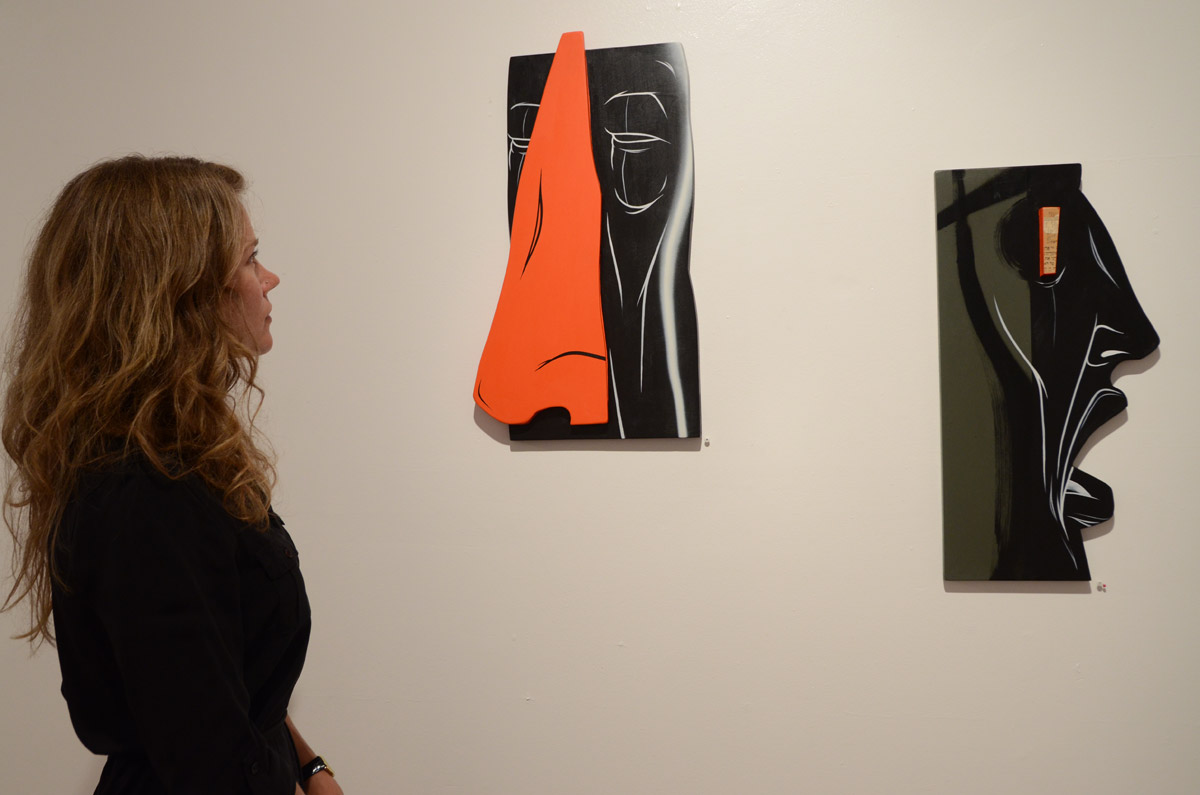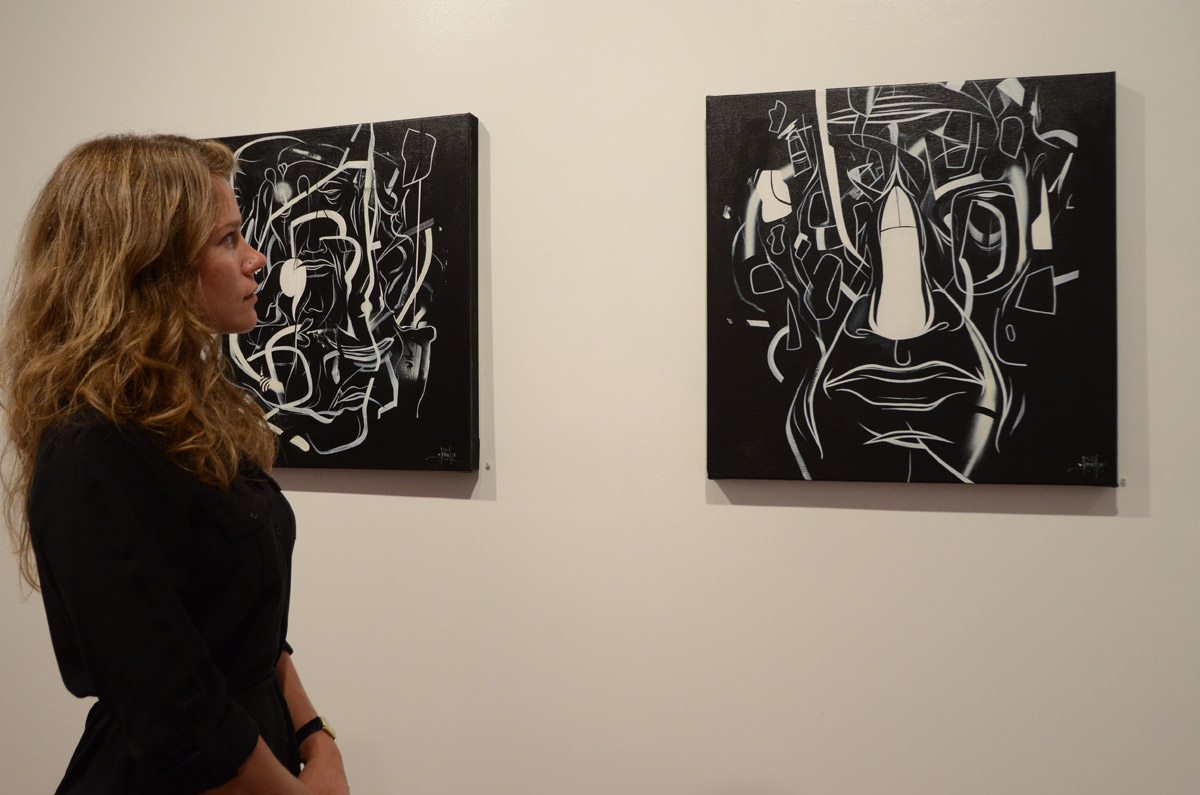 Jeff Hamada: Yeah Design Is Kinky is maybe the only one I remember from before 2000. When I started in 2008 I liked a lot of smaller more personal blogs, sites like Meighan O'Toole's My Love For You Is A Stampede of Horses but one of the early traffic-drivers for me was actually Kanye West's blog, KanyeUniverseCity. I'd like to pretend that whenever Booooooom was mentioned on there it was actually Kanye himself posting but it was pretty obvious there was a team helping curate the blog (especially since he would post entire blog entries in the title of a post sometimes). I'm sure Fecal Face was linked there a bunch too.
John Trippe: I know My Love For You, good blog, but I never checked out Kanye's. I think I got bogged down too much towards the end haha. As you probably know all too well.
Jeff Hamada: I used to post drawings in the forum part of Fecal (I can't remember if there was a name for it) and it felt really cool to get positive comments from other artists on there. How much of your focus was on building a community?
John Trippe: I was proud of the "User Galleries" which I programmed myself using PHP and MySQL. Glad you liked it. It was a popular part of the site for sure where people could post work, leave comments. I've heard from a lot of people who really dug that… It was before Flickr even. I think probably 2002 or something.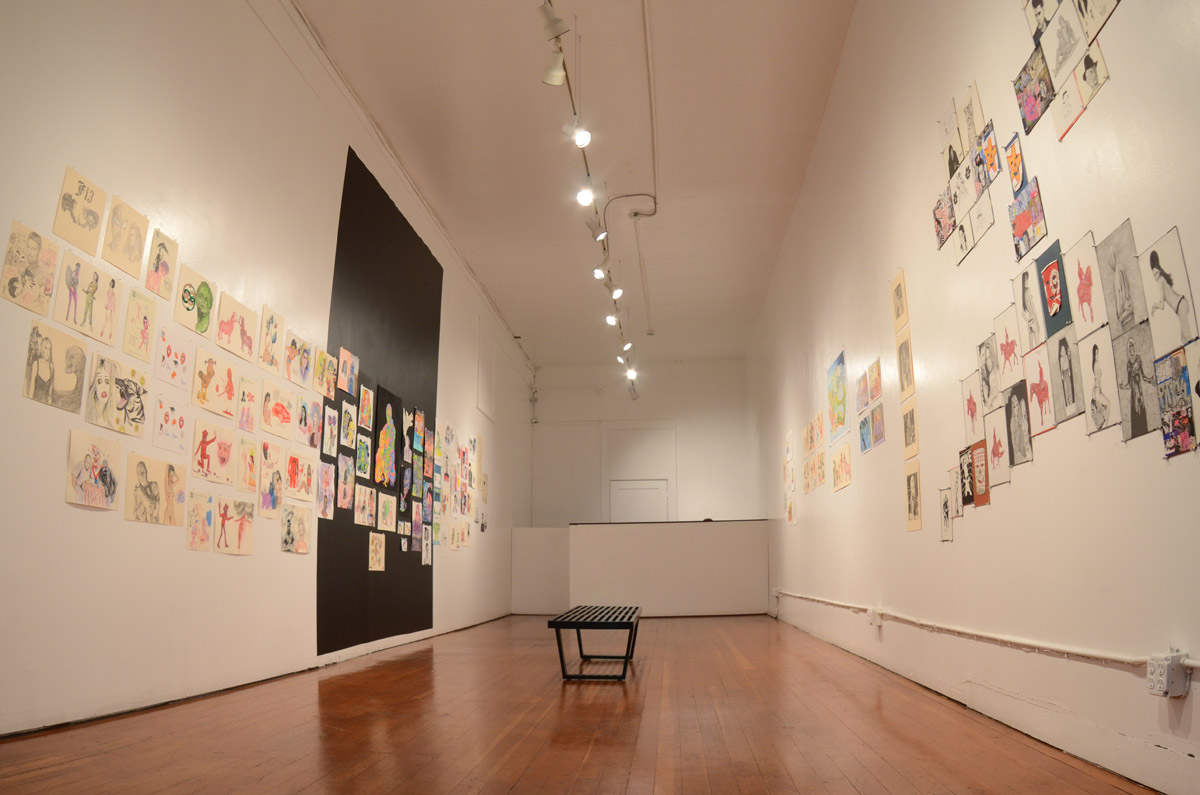 An install at FFDG
John Trippe: I have always been in to creating communities and being part of them. I loved organizing events, parties… I enjoy being with people. In high school I organized the biggest party they ever had, a big event with 3 bands and DJs. I went to a Jesuit high school. I used to DJ the morning music which was piped into every room during homeroom and played Slayer's South of Heaven thinking I might be pushing it a bit too far for a catholic high school, but one of the fathers passed me in the hallway and complimented me on the morning's music. Jesuits are amazing. Anyway, bridging technology and people have always been my thing.
Jeff Hamada: What was it like to run it for 15 years? What were some of the milestones?
John Trippe: Around 2006 we had contributors around the world and Yasha (who wrote for us and lived in NYC) would get called out on the street by strangers —that kinda blew my mind— and speaking in Sydney to a crowd of 2000 people about Fecal Face, and consulting for Motorola and Scion, and being flown to Brazil, and having Adobe, Nike, Volcom advertise, and being on Vice's ad network, and being able to live in SF during the recession strictly off the gallery and ad sales. That felt like a serious accomplishment. Our 10 year show having Ty Segall play. There were so many moments that totally blow my mind. I'm still reeling from it all.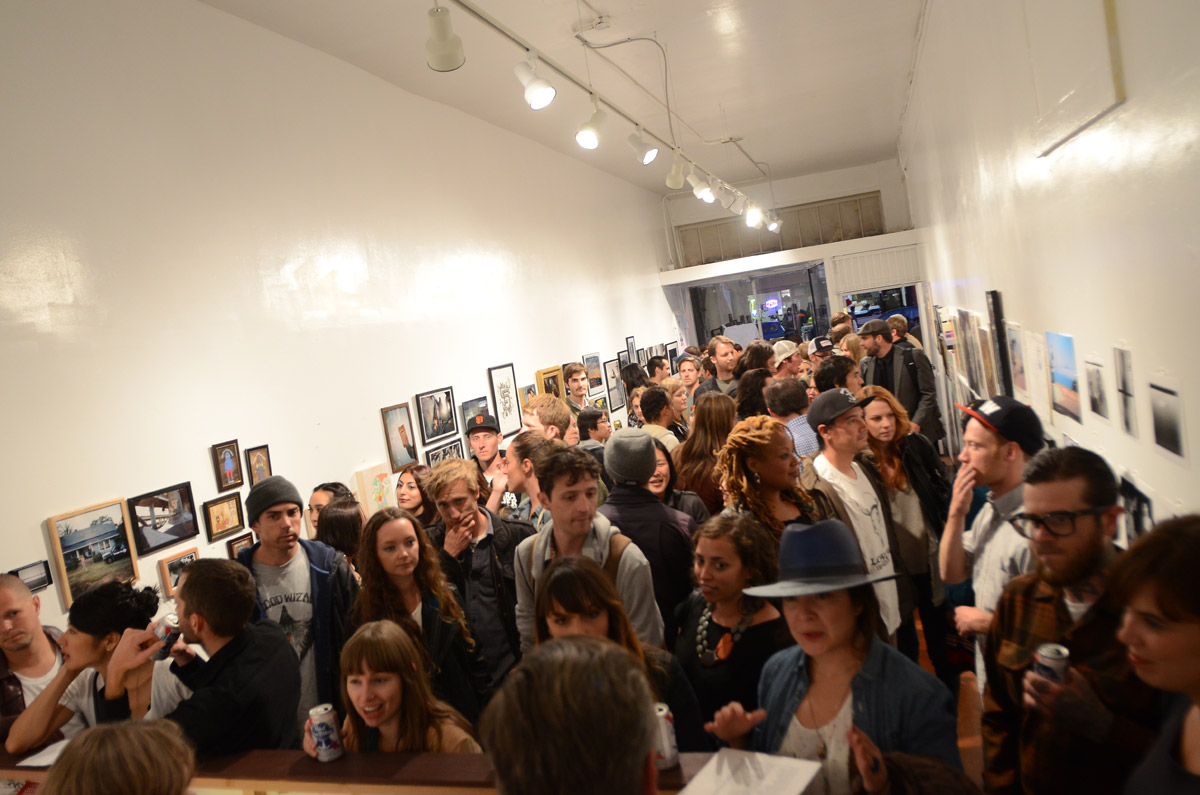 An opening at FFDG
Jeff Hamada: How did your taste change over that time?
John Trippe: Because the web lent itself so well to illustrative work, and because that's what I initially was into, we focused so much on that. I wanted to feature more fluid abstract emotive painting but the site, gallery and collectors were so entrenched in more illustrative works. It also seemed like illustrative work was so popular with what was being pushed our way, like I was in so deep it would have taken a lot of energy to break out of it. I think had I kept at it I would have moved more towards looser abstract painting.
Jeff Hamada: Booooooom is 9 years old now and it's become so much a part of my life that it's weird to imagine not doing it anymore. What was it like to stop? (Is there life after blog?)
John Trippe: I feel ya. It was weird for sure. It was such a huge part of my identity that losing it felt like a huge part of my body got ripped off. I'm still healing for sure. Moving cities at the same time with a new baby probably helped me stay distracted.
Jeff Hamada: Is it easier to enjoy art now that you're not looking at it everyday as a job? Was that ever an issue?
John Trippe: I'm still just coming around. I wanted to avoid it as much as I could when I stopped the site. Being so involved you kinda knew what was coming next before stepping into an art show and fair. I always enjoyed the surprises like when someone submitted their work to the site and it blew my mind. Those discoveries are what fueled me. That discovery is what's so exciting.
Jeff Hamada: Do you have any thoughts on the role of human curators in the age of algorithms?
John Trippe: Algorithms can help people find what they might enjoy. There will always be a need for professionals— people who spend all their time doing one thing and staying focused on it. Algorithms can help, but giving something a greater context requires a human touch. It feels so much more special when there's someone at the helm squarely focused on the end vision. Curators have the luxury of completely focusing on what they're obsessed with. Finding a curator who you identify with, enjoying their vision, and going on that ride of discovery is so exciting.  A computer just can't connect with humans the way other humans can.
Jeff Hamada: I think the Internet needs more sites like Fecal Face, now more than ever. What would it take to lure you back?
John Trippe: Having a child in a city like San Francisco was a total reality check that was greatly needed. My family and I are adjusting to life in Portland, OR. My life has changed, but I'm still the same person. I need to be around creative weirdos. It's only a matter of time before something sprouts up again.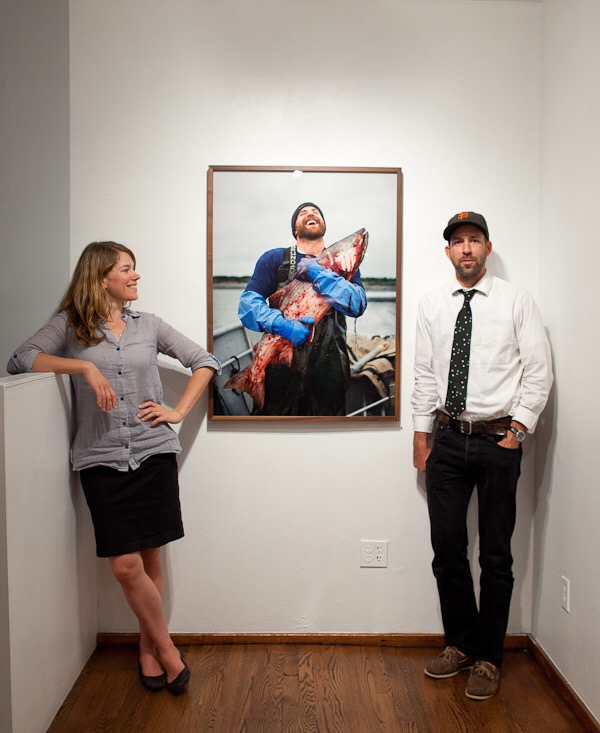 Jeff Hamada: Maybe we can end this on one final thought looking back on it all. What was one thing running Fecal Face taught you about yourself?
John Trippe: It felt great spending sooo much time and energy on the site for all those years. It was an itch I loved to scratch. It started out as a way for me to teach myself programming and turned into something I could have never imagined. I guess that's the beauty of the web and creating something with no set agenda. It kinda flowed from a random skate zine (the name) into something that people around the world enjoyed and respected.
It taught me that with a lot of hard work even something called turd face could be respectable. I had the Washington Post call and ask, "Hello. Can I speak with Fecal Face". How crazy is that?!
Related Articles