Timely work from South Africa-born, Los Angeles-based artist Faith47 (previously featured here). Spanning the prominent UC Hastings University of Law Building in San Francisco, "The Unbound" is born out of personal feelings of frustration and the current socio-political climate. As she explains:
"Watching the disharmony, the dismantling of human rights and the continuous struggle for equality is exhausting. The only way I can keep going is if I can transform some of this into my work."
Forced to contemplate the direction the world is headed, Faith47 spent time researching the symbolism of the white flag as well as the history of the Peace Manifesto. While taking many different forms — from scientists protesting the atom bomb to women's rights associations — "The Unbound" is coupled with a manifesto of its own. Aiming to be as inclusive as possible, Faith47's main objective is empathy:
"It is not that I believe in an idealistic future, on the contrary I am at times overwhelmed with cynicism. But despite this, I do think that we have to push for the betterment of the future, for the sheer love of the planet and for each other. The civil liberties that we have, were fought for and we need to be vigilant in this time to protect them."
The poetic versus beneath each flag are adapted from "The Cosmic Doctrine" by Dion Fortune. The full manifesto of "The Unbound" can be seen below along with more images of the mural shot by Brian Greif, as well as a drone footage by Chop 'em Down Films.
THE UNBOUND
We raise a White Flag as an unyielding symbolic and actual call for ceasefire.
We align as fellow citizens of the sacred Earth.
We understand that the wellbeing of humankind is deeply linked to the longevity of the planet.
We encourage practical, intelligent actions towards protecting earth with the various organisms, animals, plants and eco-systems that it sustains.
We see all humans as equal, regardless of gender, sexual orientation, culture, race or creed.
We believe that sustenance, water, healthcare, shelter and education are basic human rights.
We aim to engage in economic systems that value the wellbeing of people over profit.
We do not view war and violence as solutions.
Rather we urge governments to maintain peace between differing ideologies through negotiation.
We strive for the use of technology to aid us in finding solutions to our problems by working in conjunction with, not against, natural systems.
We realize that we exist in a realm of chaos and irony, thus we embrace the perseverance and poetic optimism necessary to achieve these goals .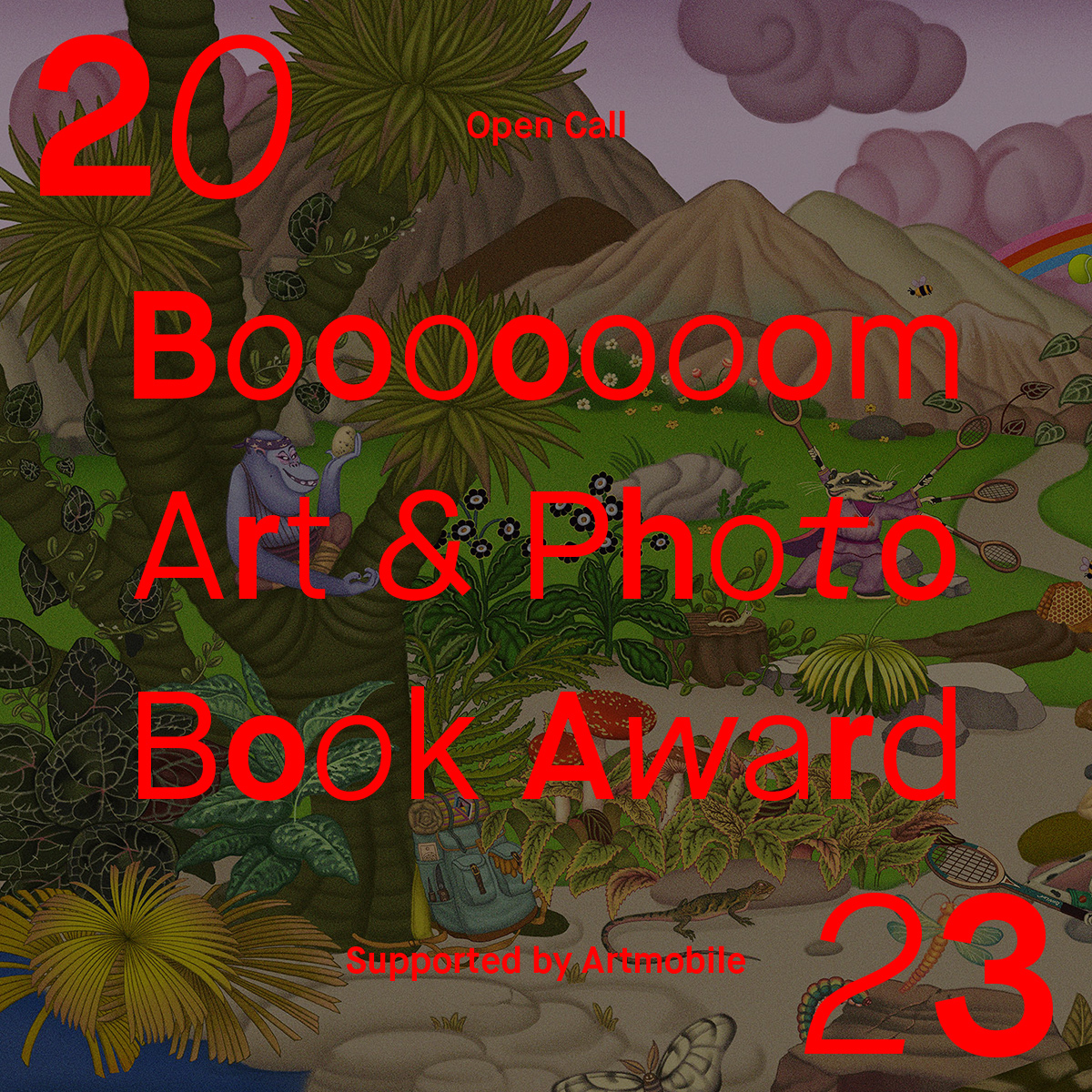 Call to Submit: 2023 Booooooom Art & Photo Book Award
If you have a specific series or a cohesive selection of work that you want to turn into a book, we want to see it.
Learn more
Related Articles