Michael Cox (previously featured here) is a painter and collage artist living and working in London. His recent paintings explore notions of home and personal space. "They all centre around the idea that we mark our own space with boundaries such as hedges, walls or screens to block the viewer from seeing our private space," he explains.
The paintings pose questions to the viewer: "Where do our boundaries of home end? And what should we consider to be our home? Is it a place where we grew up, a place we feel most comfortable, or somewhere we go most often?" They are tinged with a sense of nostalgia—of looking back, and wanting to be somewhere else.
See more from Michael Cox below!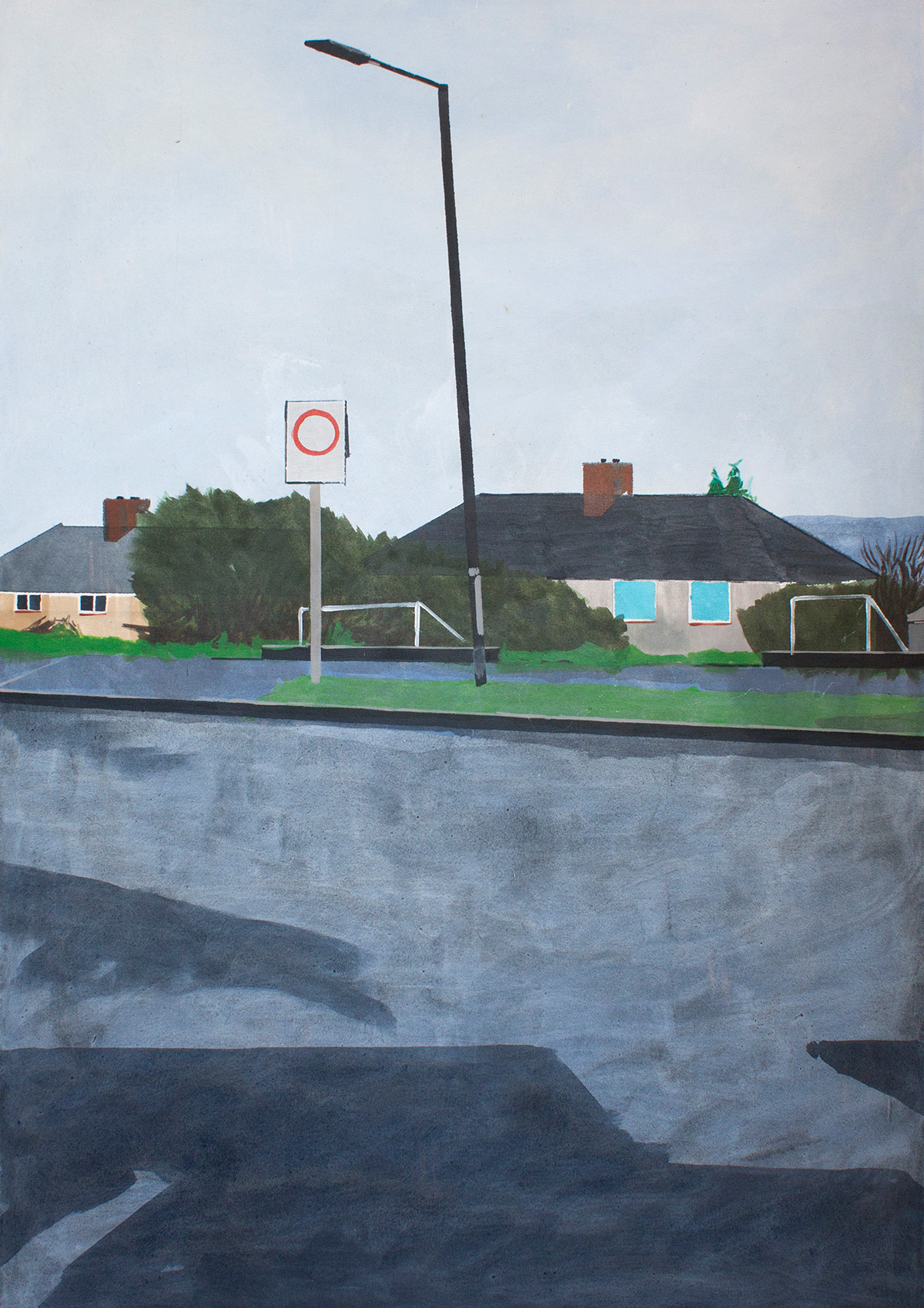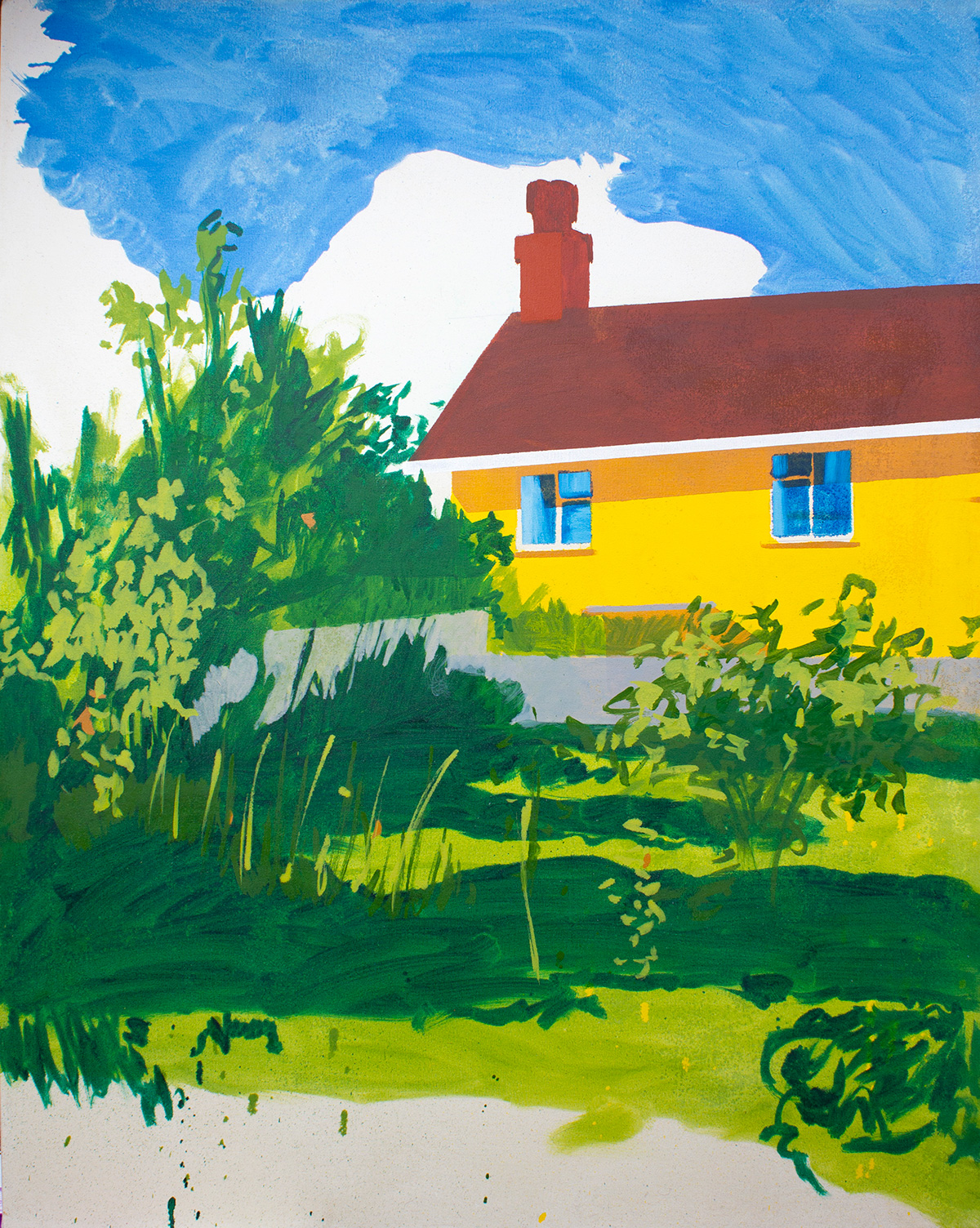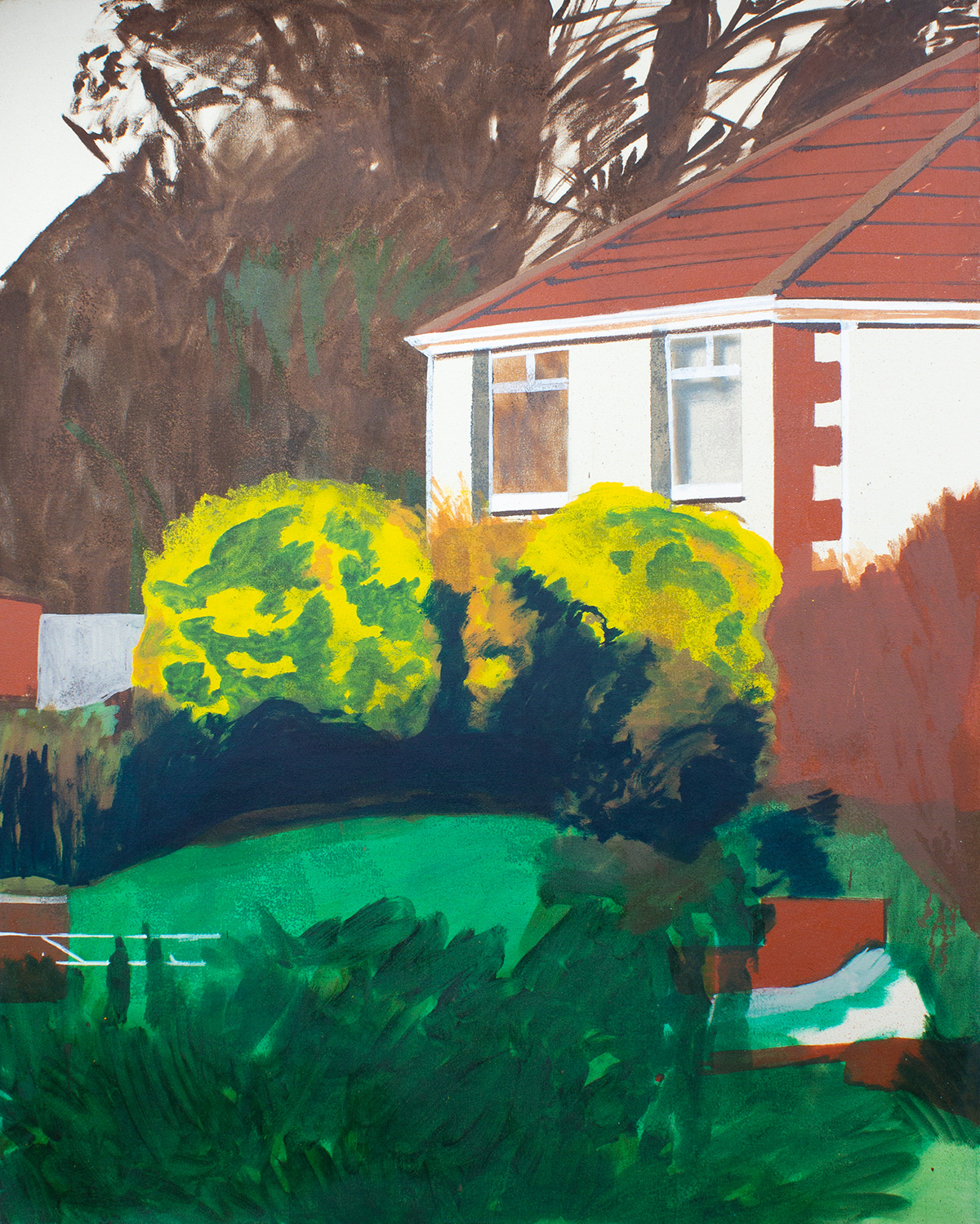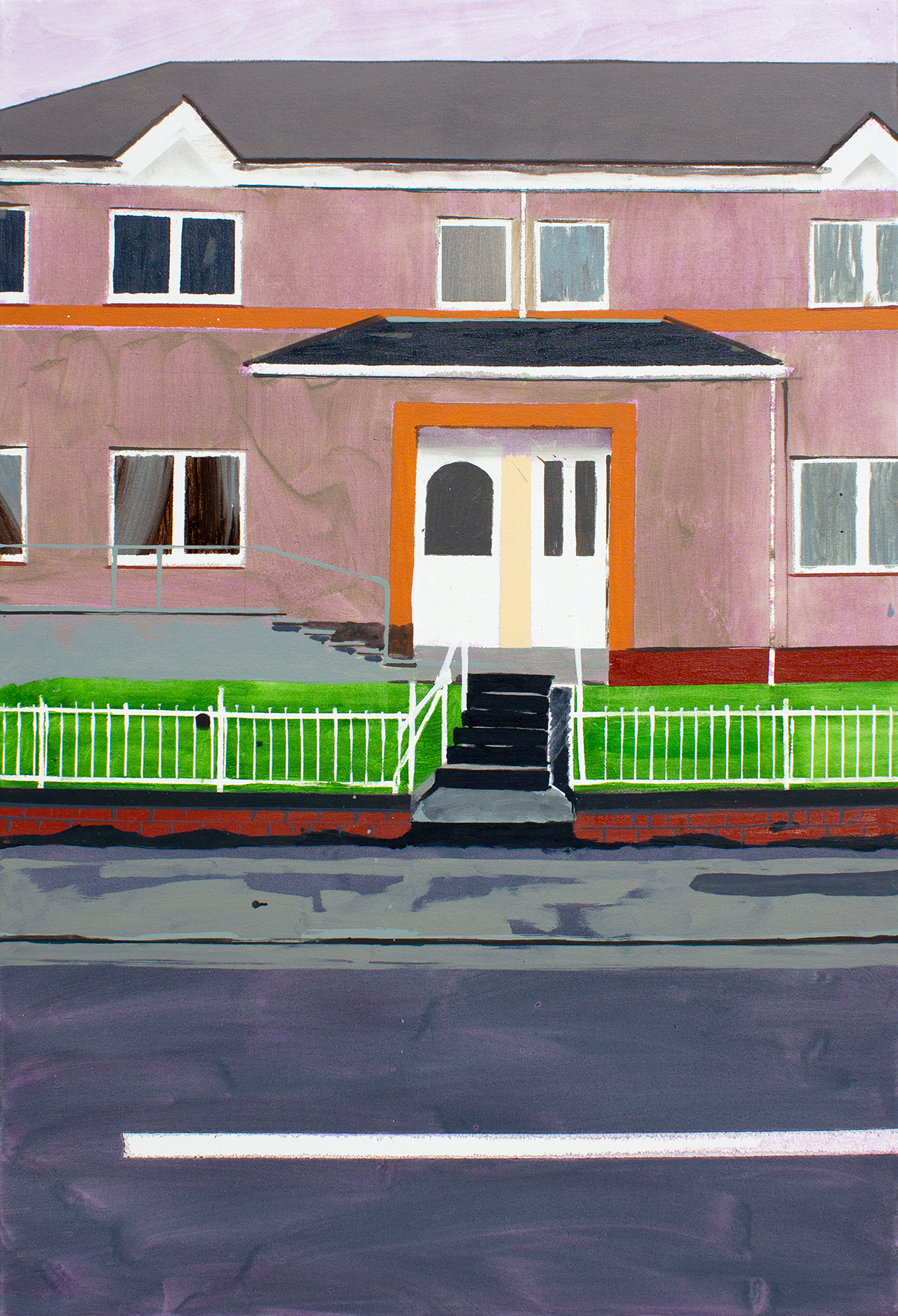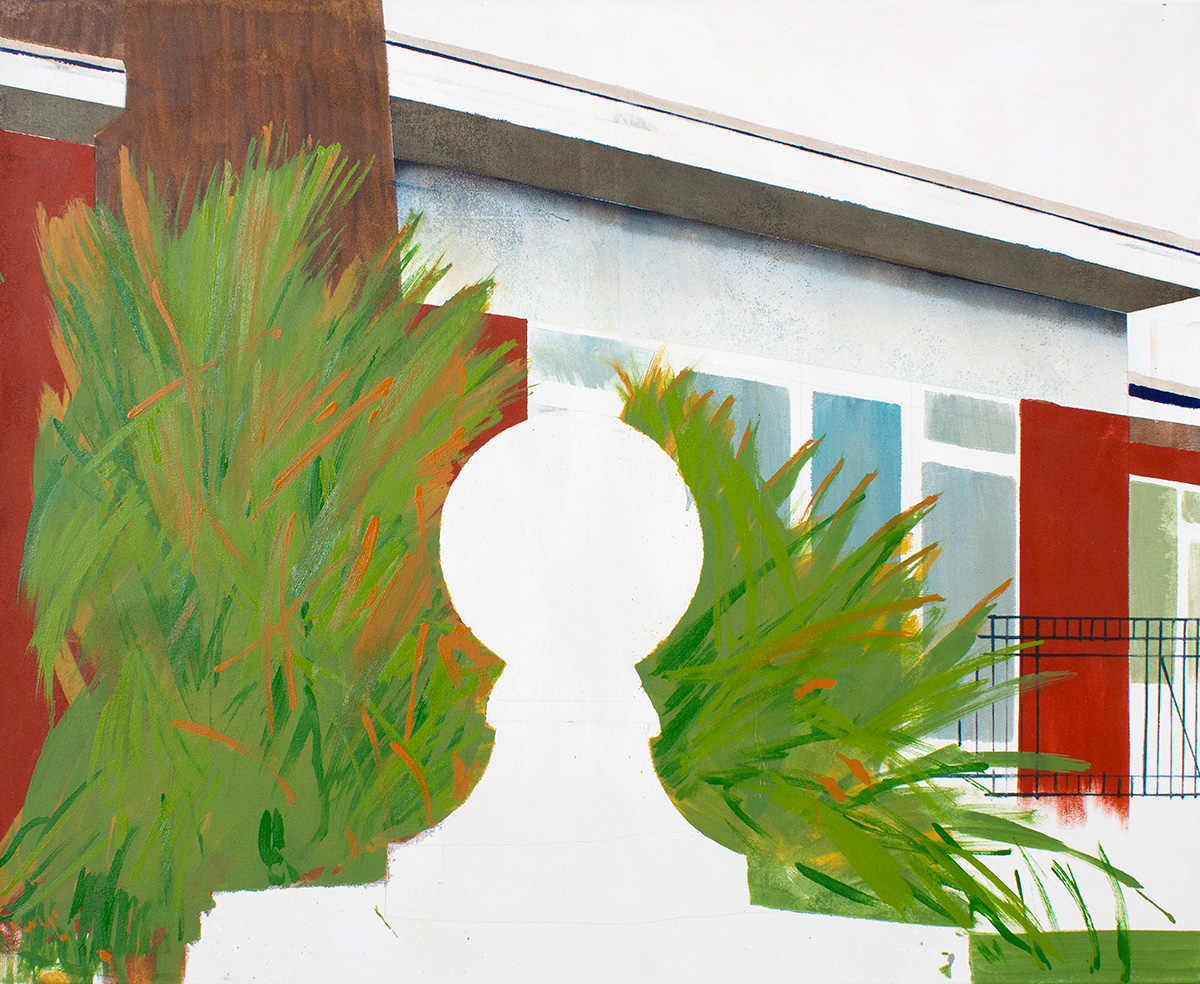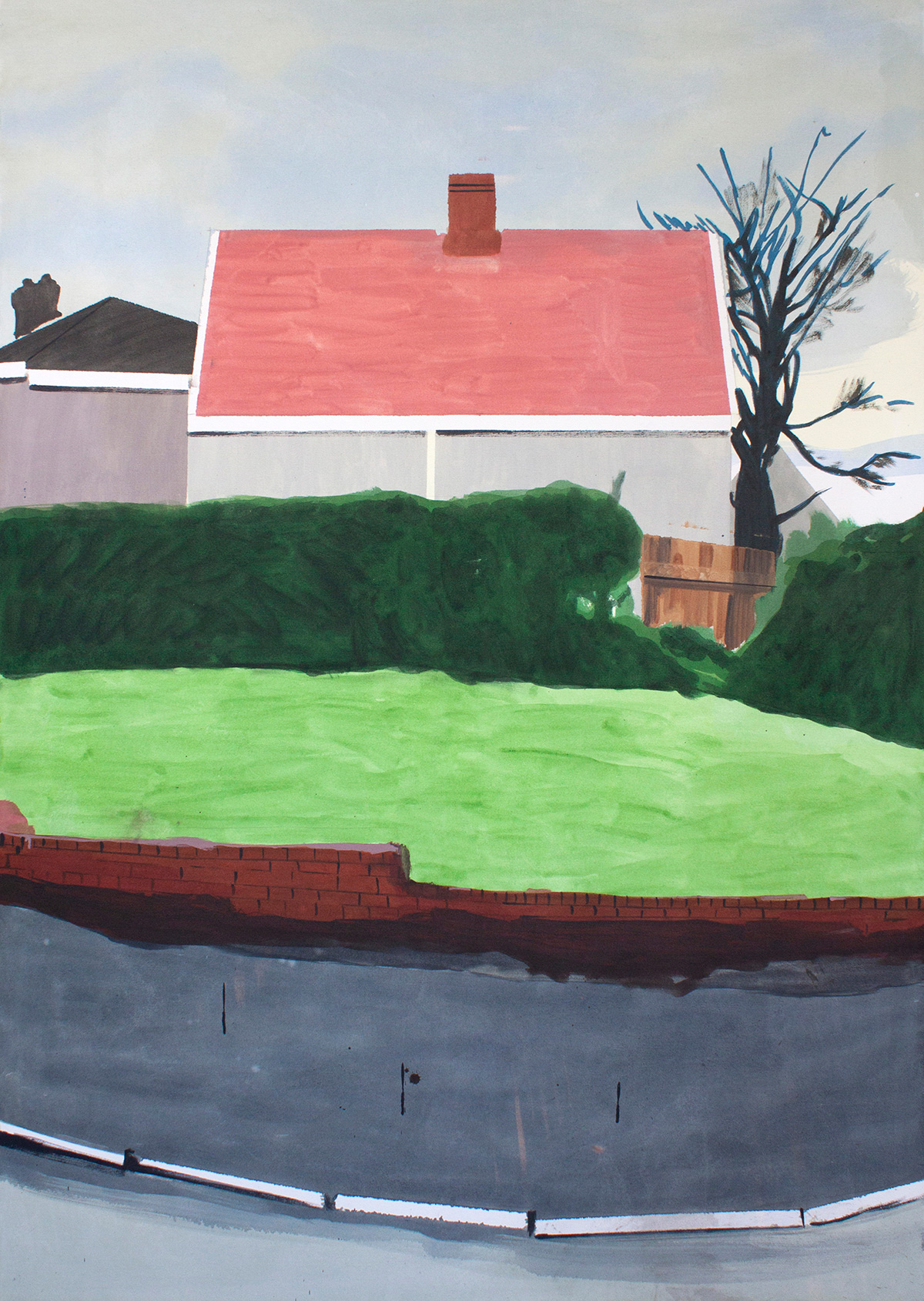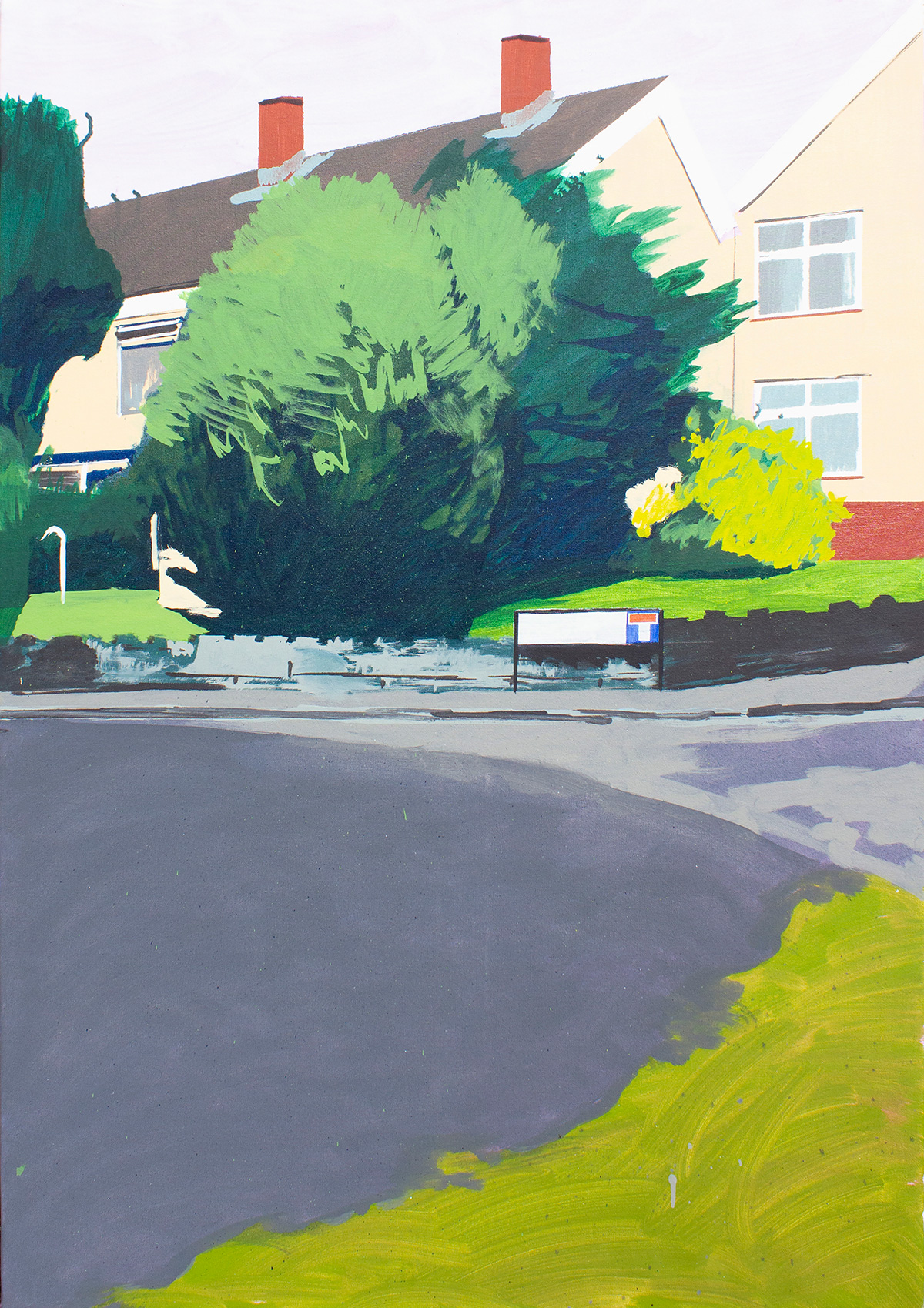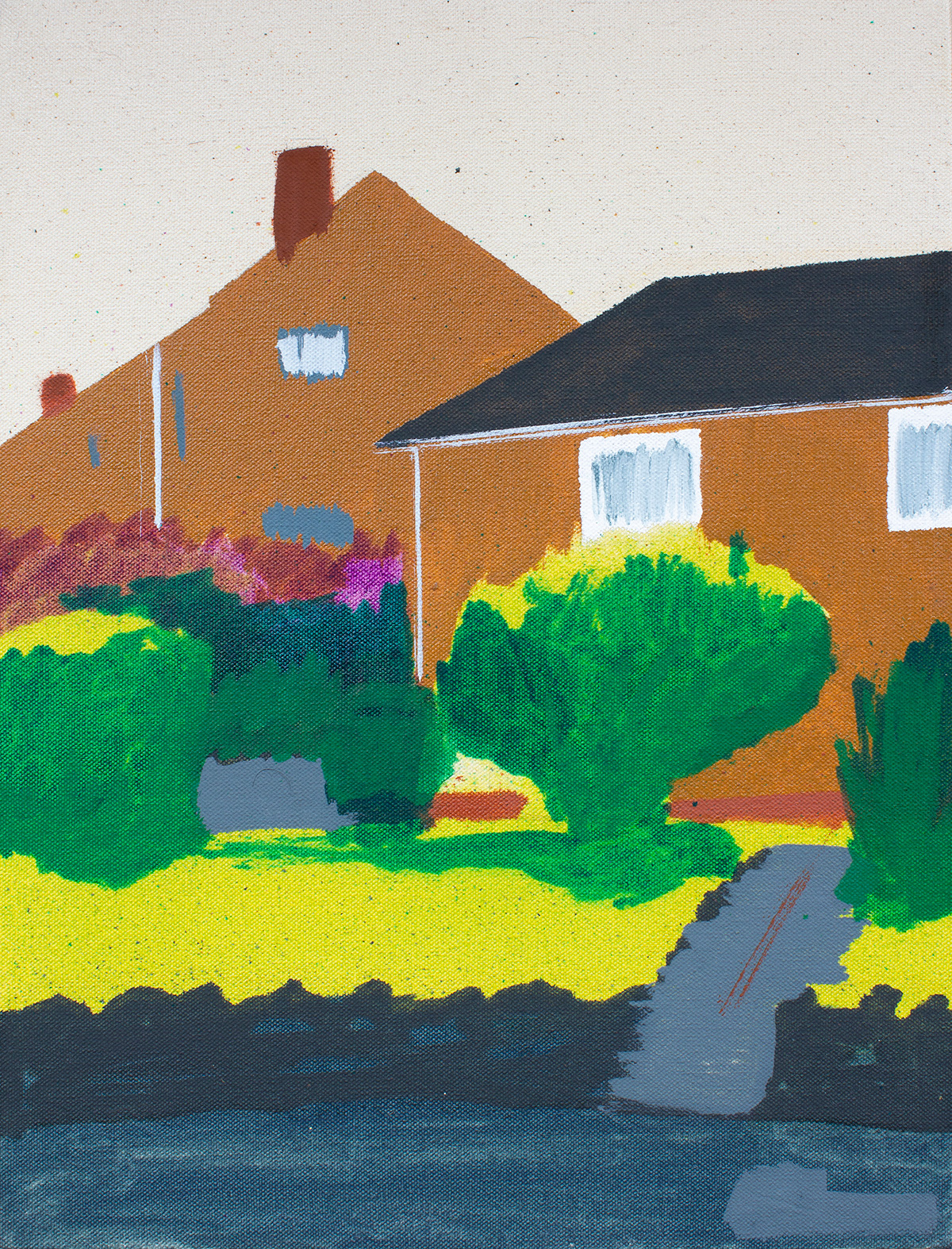 Related Articles