I was having dinner with some friends not too long ago and one of them showed me a photo of Jaden Smith wearing a jacket with unique patches and drawings on it. My friend said Jaden's been wearing this jacket everywhere for weeks now, and some guy from Vancouver made it and no one really knows who he is. A week or so later I got a phone call out of the blue from Ken Li aka @KRPSY, who introduced himself as someone I may not remember meeting months before at Booooooom's Small Victories photo show. But I did remember him because we talked about the jacket he was wearing that night, and then I realised Ken was the guy who made Jaden Smith's jacket.
Ken doesn't just make jackets, he does a bit of everything, and like Joshua Aronson he's a part of a young movement mixing art and fashion and social media—artists, models, musicians, designers who are treating their own lives as canvases.
Jeff Hamada: You just graduated from Emily Carr, and I know you did a couple years at Alberta College of Art and Design as well, how was school for you? I have a suspicion you didn't love it…
Ken Li: Haha, nah I did not love it. There would be times that I really hated art school and I was almost going to drop out in my last semester, but there were many useful things I learned there as well. Much of the education I received was based around art history/critical theory and at first I had a lot of trouble getting my works to be accepted within an institution, but there were methods of art making that I picked up on that definitely informs my work and sets it aside others. Like, rethinking and deconstructing the idea of an object or a space, which lets me approach a piece of garment not like clothing, but rather a canvas or wearable object, or how I communicate certain ideas pertaining to specific subcultures through symbolism and motifs. Also it allowed me to really focus and teach myself things I wanted to learn with guidance of mentors and peers, so in the end I'm thankful since it was a way out of the lifestyle I was living at the time.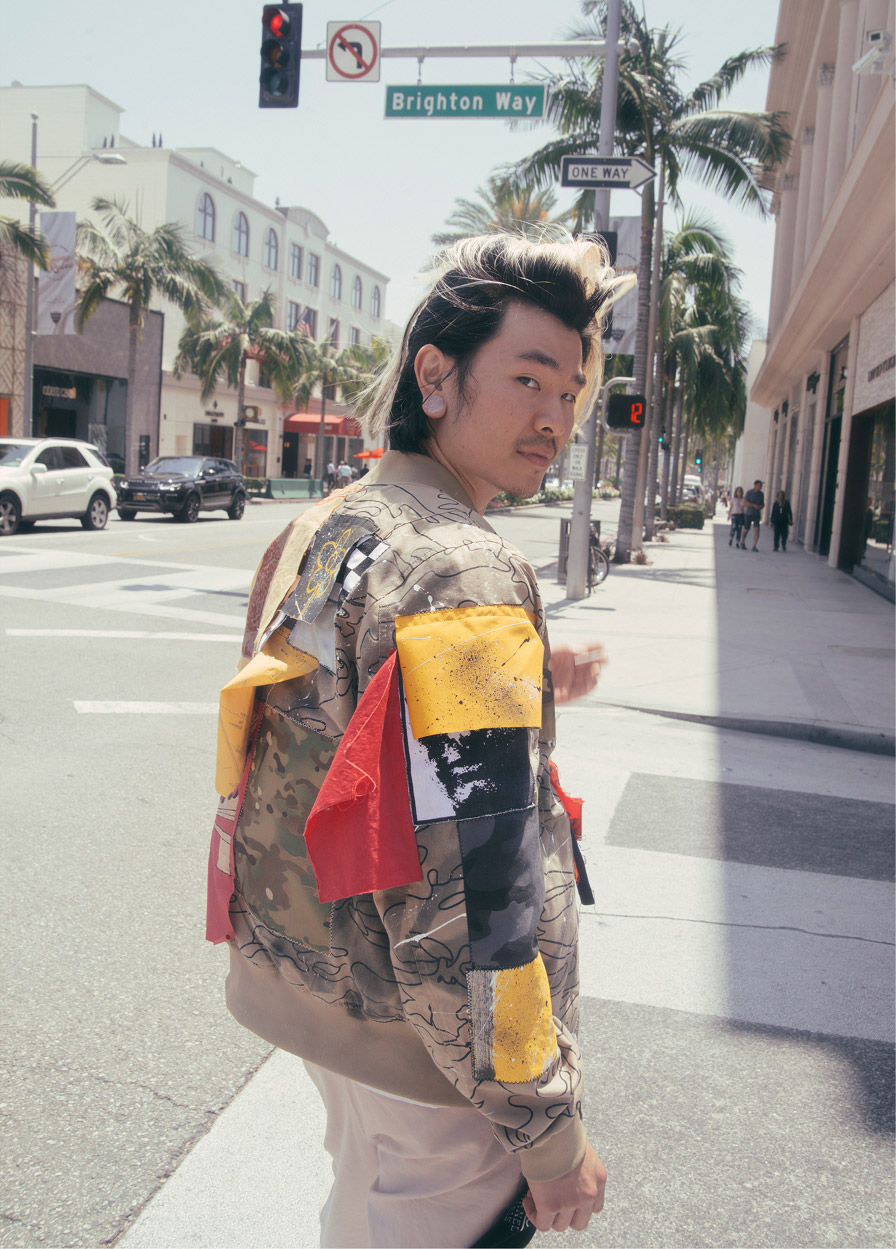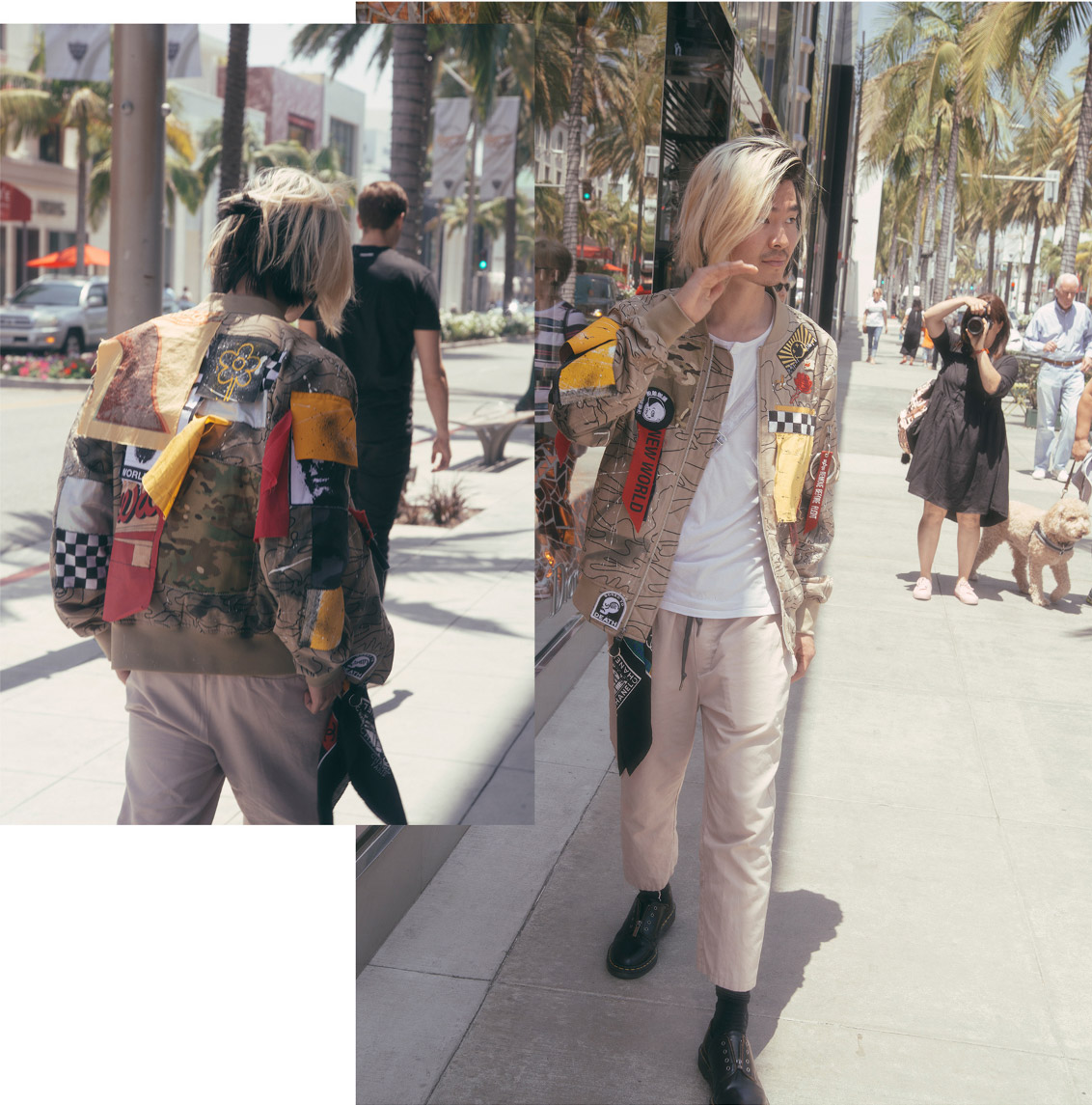 JH: You're definitely one of the most motivated people I've met in the last while, have you always been an ambitious person? What were you like as a kid?
KL: Thank you. I would definitely say I was always chasing something as a kid. As far as ambition goes though… that's another thing. I always knew I was going to do art because because I wasn't good at anything else growing up, but I also fucked around a lot and wasted a lot of time. It took a minute for me to figure out what path to take. For a long time I just thought it would be cool to be a bad kid because I was rebellious. If not for art and the people who at a crucial point in my life recognized that talent in me, I probably would be doing something illegal right now. I was always terrified of becoming an ordinary adult and being boring. Life had to be exciting and adventurous or else it wasn't worth living and I just want to live a life that makes for a story worth telling. So I guess I'm pretty motivated by my inner desire to escape the ordinary and make an impact on (pop) culture before I have to slow down and it stops being acceptable by society to still be fuckin' around and make art for a living.
JH: I know you were homeless for a period of time in San Francisco, living in a shelter, can you talk a bit about that experience and the art you were exposed to during that time?
KL: I moved to California several months after I was out of high school and just wanting to get away from my hometown and the people around me who weren't doing anything with their lives. I lived in a house at first with a close friend in Sacramento, then we got evicted so I ended up having no place to go. My cousin was between couch hopping and staying at a youth shelter at the time and told me it was actually a viable way to live in the city so I went down to San Francisco. At that age we were at the peak of juvenile delinquent behaviour. When you're living that kind of lifestyle, you start to think to yourself, "what's stopping me from getting even worse?" I lived with other homeless teens my age that were heavily addicted to drugs, prostituting, burglarizing, robbing, or mentally ill and it changed my perspective from constantly feeling sorry for myself to seeing how fortunate I actually was not having to personally deal with these types of issues. I witnessed kids fighting each other, a kid younger than me overdosing on the floor, homeless kids stealing from each other, somebody's manic episode at 6am, traumatic shit that most people only see on the streets but never actually experience first hand. I was exposed to a lot of San Francisco's street art at that time, mostly from loitering in alleys. Lots of wheat paste posters, spray paint, and text, which I reference a lot in my paintings. The Tenderloin where we lived used to be the spot for art galleries too so I became quite acquainted with the contemporary arts scene.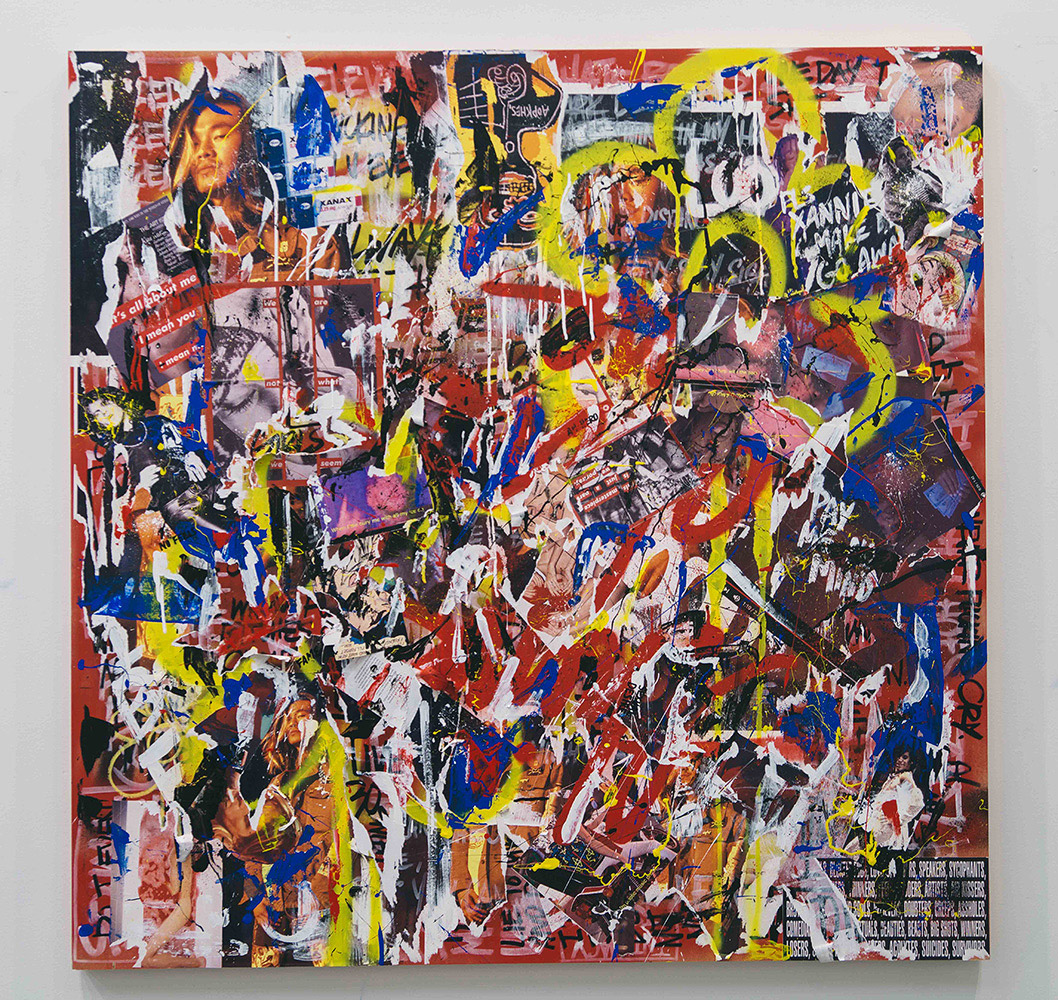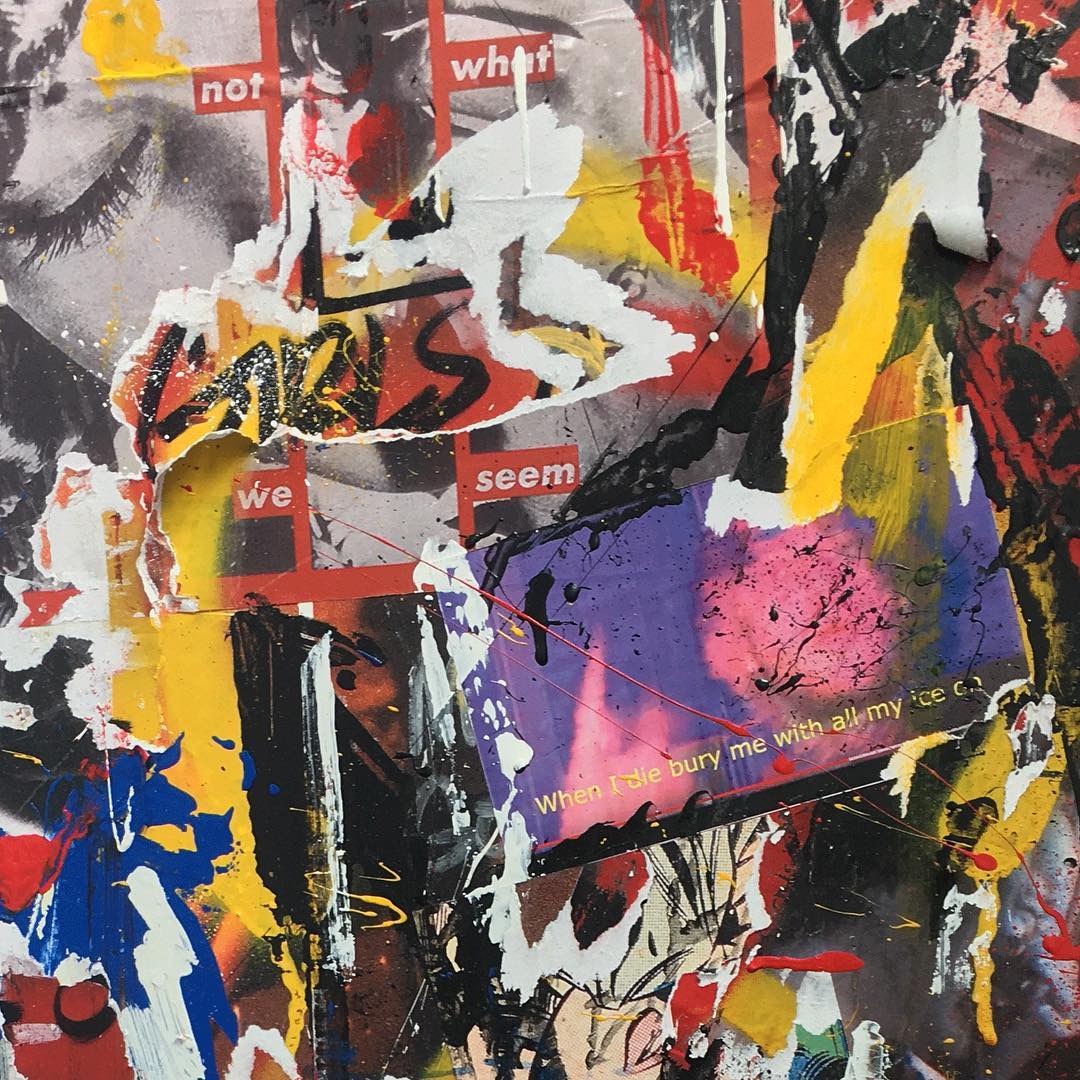 JH: What's your thought process now when you encounter an obstacle or a setback?
KL: Haha first I freak out because I have a bad temper, then I try to turn it into something that's positive. A part of what we do as artists is problem solve. Most of the time I'm still learning to deal with things in a calm manner, but generally I approach things from a spiritualistic standpoint and see everything as a lesson or test to learn or overcome.
JH: Tell me about the jackets you've been making, what's going on with the different patches and stuff?
KL: People think I only make jackets but really I've only been making them for like less than a year. There is no particular formula and I take no planning in making them. I approach them like paintings or collages with the materials I have. I usually spend hours or days staring at a garment before I know what to do, and when I do I just kind of… go for it. The patches are an amalgamation of imagery I've made or accumulated, sometimes I paint images directly onto the fabric as well. The images reflect the way we consume content on social media and the patching, to me, is a way of collaging using textiles like the way I do with my paintings. They're designed to be conversation pieces and give someone an access point to approach the wearer and begin a dialogue. I've always been fascinated by these artists who assume the role of their art, like they're playing the part of "the artist" such as Yayoi Kusama or Warhol. The jackets are another way for me to also become a part of my art.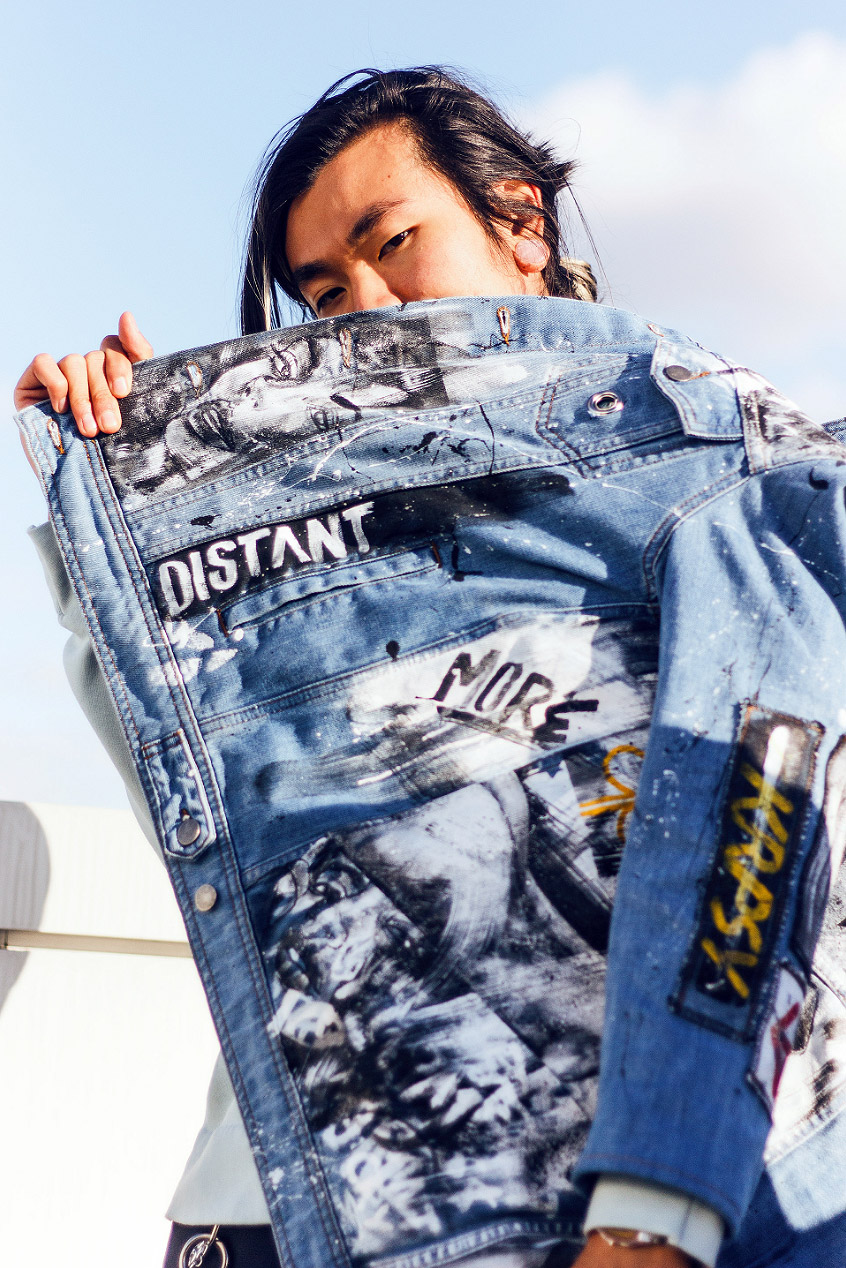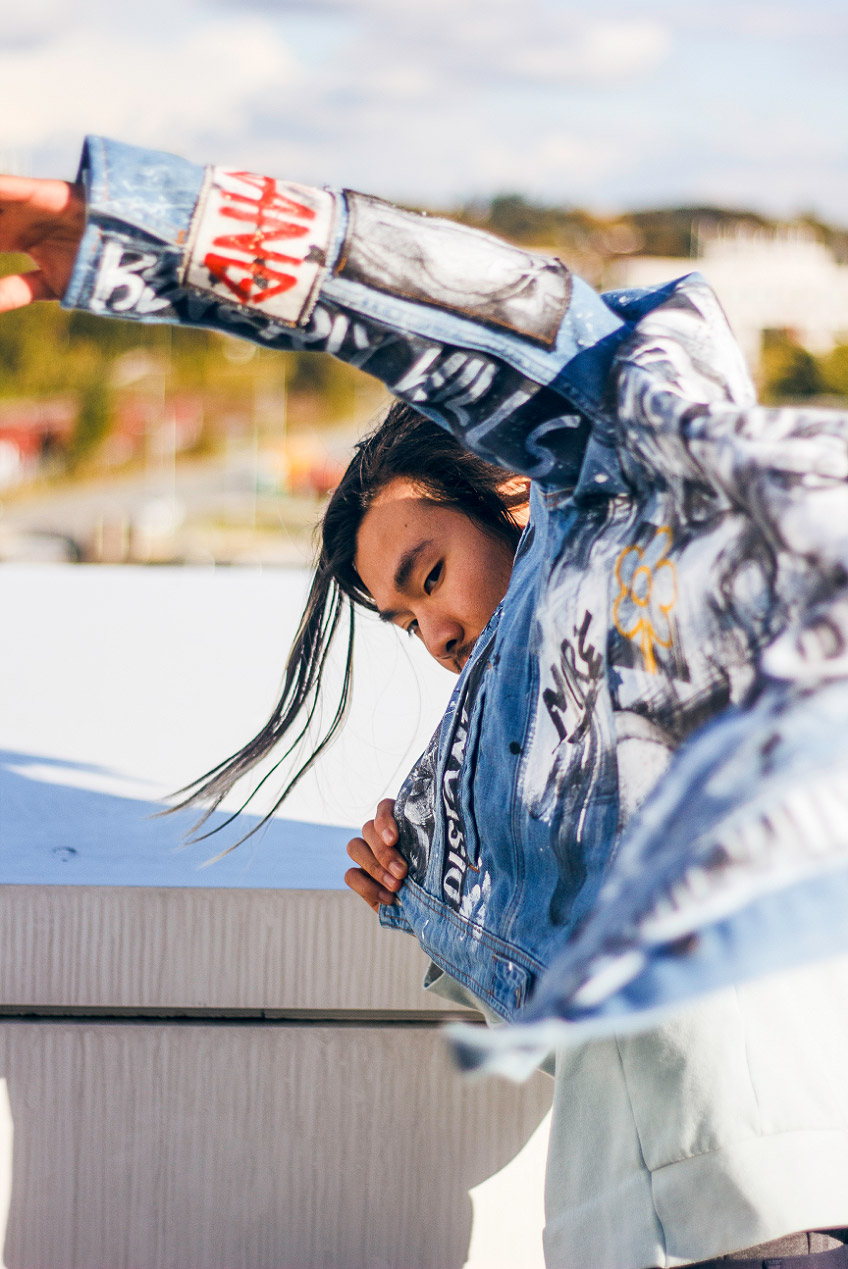 JH: How did Jaden Smith end up with one? And does he ever take it off? I feel like he sleeps in it.
KL: I gave it to him at his show and it actually wasn't even made for him. It was my personal jacket I made it as a tribute to Lil Peep after he died (RIP). I didn't actually intend to give it to him at first but I got caught up in the hype, kinda like how chicks throw their bras on stage haha. And yeah, for the first three weeks he probably did sleep in it. It was like every public appearance and then that music video. I think he can tell that a lot of care and personal touch went into making that thing and he's definitely someone who appreciates stuff like that.
JH: If he's reading this interview right now, what do you want him to know?
KL: J, I just wanna grab some kombucha and skate! Let's get it.
JH: If you could choose anyone in the world to walk up and hand you a handmade jacket who would you pick?
KL: Ha, probably Jaden because then it'd be like an art trade. Him or Vivienne Westwood. Yeah, Vivienne Westwood for sure.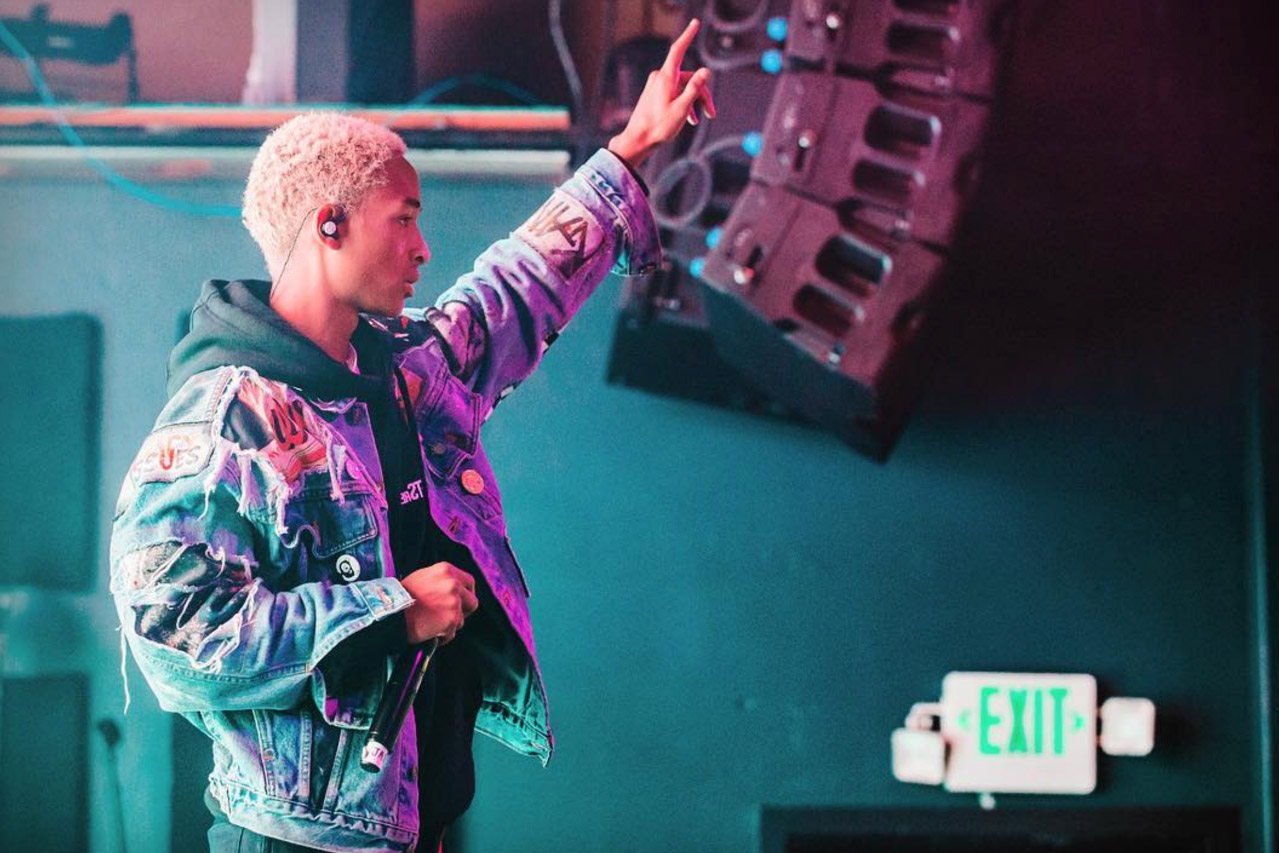 JH: Who are some other artists or musicians inspiring you these days?
KL: I'm inspired by anyone who has to overcome the odds against them to achieve success, honestly. That kinda stuff gives me motivation, knowing you can overcome and come out on top as well. Multifaceted people too, like A$AP Rocky, Tyler the Creator, Jaden Smith, people with multiple platforms to express themselves and create. For a while I stopped looking at visual art because I didn't want to reiterate in my own work the same aesthetic, themes, and ideologies I kept seeing over and over again in contemporary art. I began exclusively drawing from my real life experiences and genuine personal interests, trying to communicate with my viewers through depicted imagery that they understood. But… all time favourite artist though has got to be David Choe, that guy's like my spirit animal.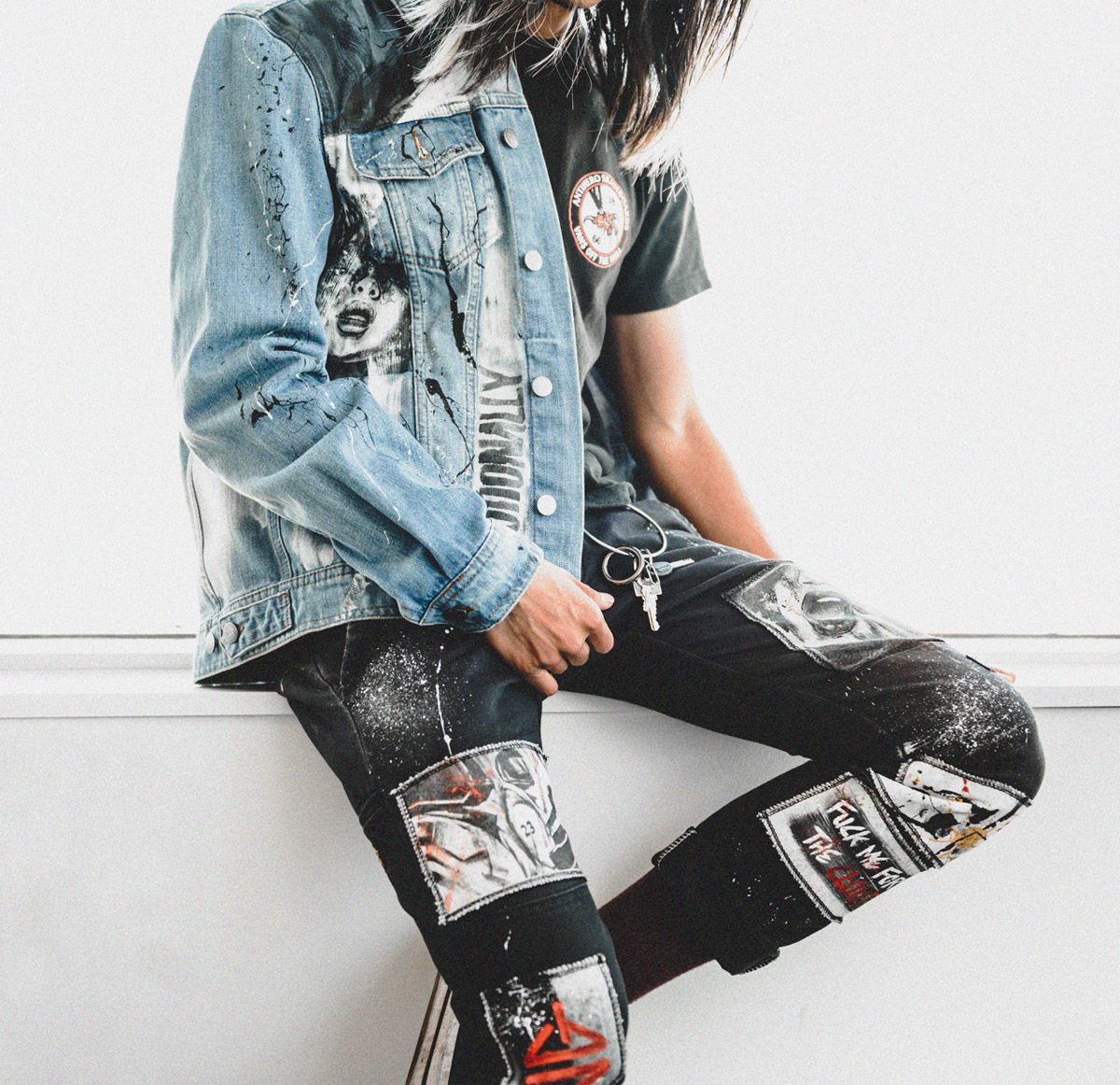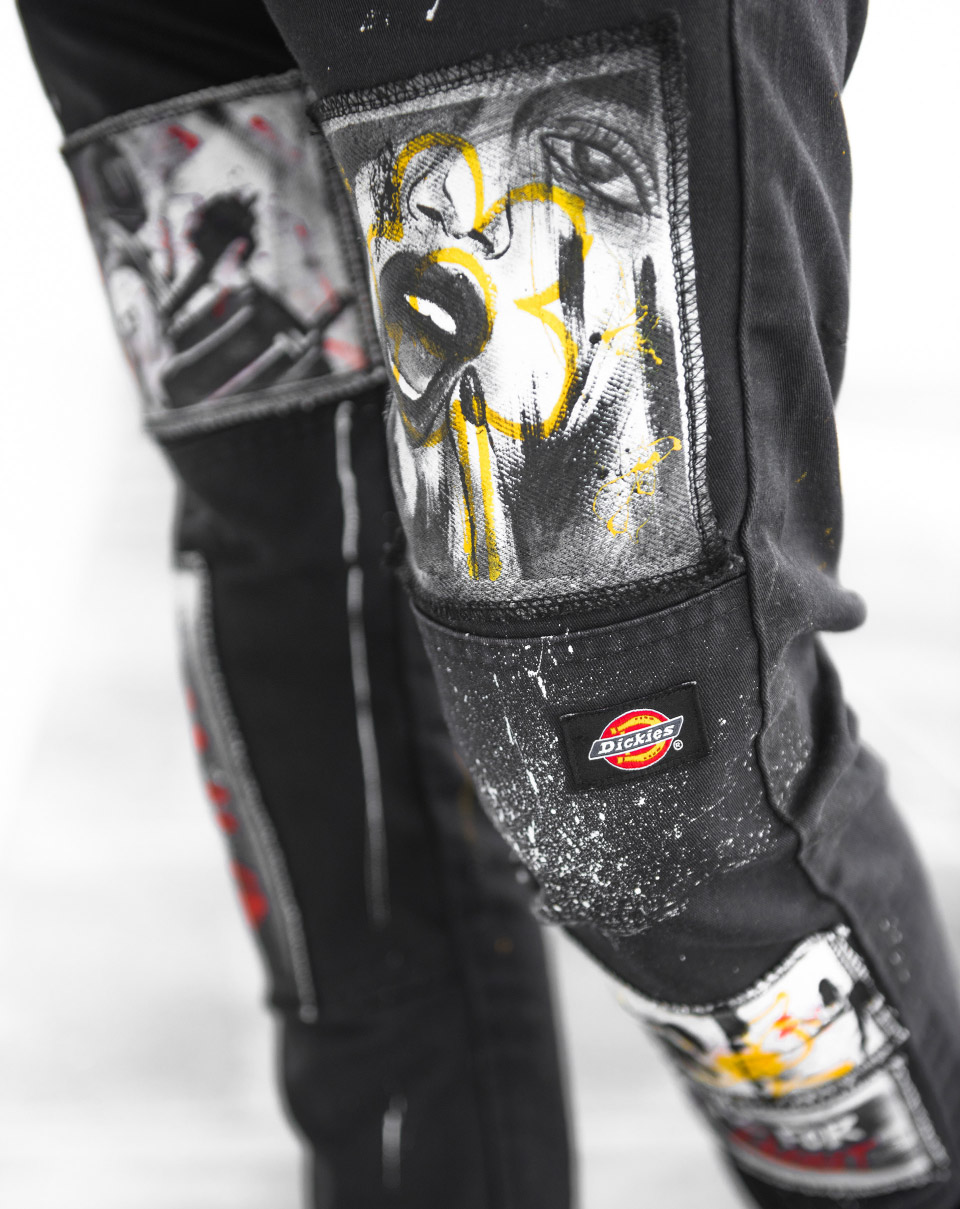 JH: You're headed to Europe this month, and then moving to LA. Is there something specific you're hoping will happen out there?
KL: I am! Some big changes, I think I need that every few years. Growing up I moved around a lot, so I think that changing environments is definitely ingrained in me. It's also stimulating, creatively. I'm going to Bratislava to visit my girlfriend who's from there. It's right in the centre between Eastern and Western Europe, it'll be interesting to see how these two cultures coexist from that perspective. After that I'm moving to LA, yes. I'm going to just find some consistency in my life. Living between Vancouver and Seattle isn't the easiest, especially the frequent travelling. I just want to settle in Los Angeles and focus on building my career because I love it down there. Then hopefully I'll have access to a wider audience as well, since my art is filled with tropes that you typically see in major cultural hubs like LA. It's the place where you make it big or die trying and I just don't want to die knowing that I didn't try. Plus it's close to San Francisco which is also like my second home.
JH: My final question is what does success look like for you?
KL: Success to me can only be measured on a spiritual level, so I think it would be when one's personal accomplishments enables them to live a mostly happy life. On a monetary level, success would be making a decent living off solely my artistic expression and having some clout.
Related Articles