We recently teamed up with LOJEL to create a fun project focused on creatives' journeys and we spent a month sharing meaningful travel experiences submitted by our community! We were hoping to see some inspiring images and read some insightful words and, well, you can see the kinda stuff people submitted here, here, here and here. Everyone who had their story featured got hooked up with luggage from LOJEL's Voja luggage collection and some received a bag from LOJEL's Urbo 2 bag collection too.
For the second phase of this project we commissioned four participants to take their submissions one step further and add a layer of artwork over top of their travel photos. Last week we shared Fernando Bittar's story, and this week we have one from @powwowworldwide founder, Honolulu-based artist, Jasper Wong. Enjoy!
JASPER WONG
My first trip to Italy was via Sardinia and painting murals with Peeta, Mina Hamada, and Zosen at the Promenade du Port. It's a summer destination popular amongst tourists.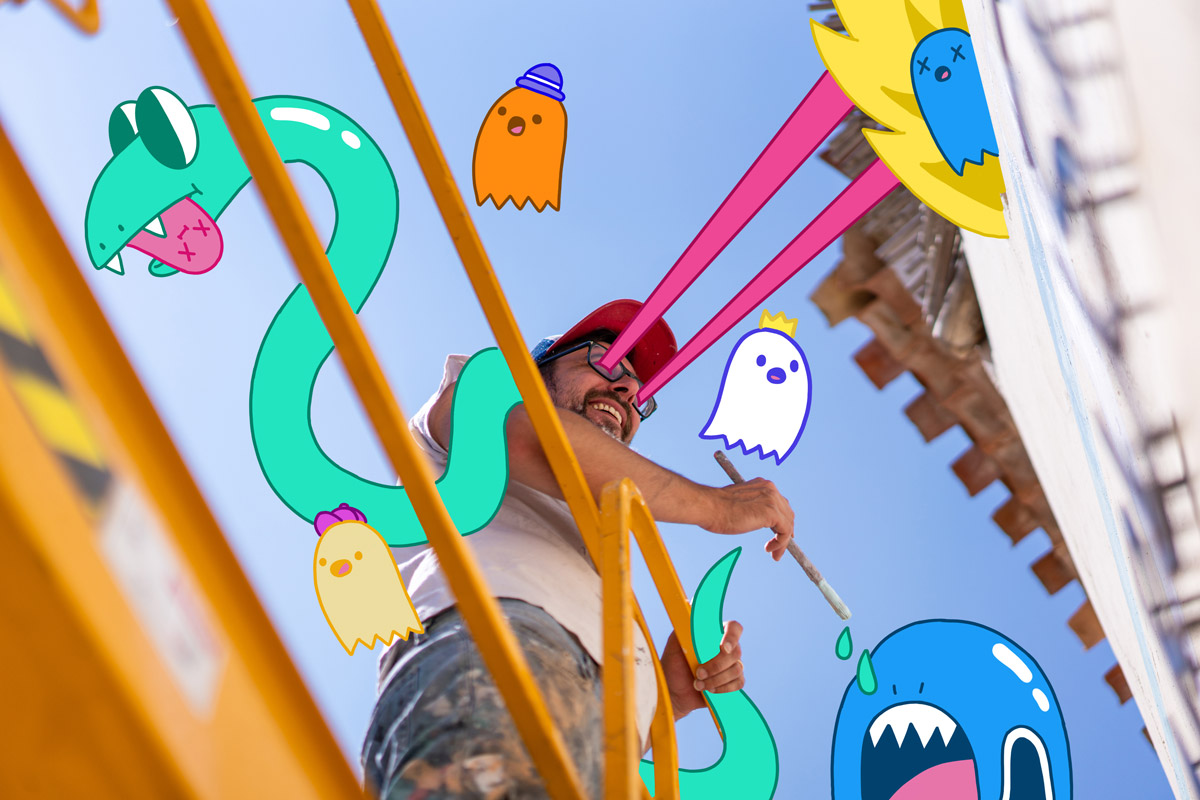 Peeta and pita bread. Two things that sound the same, but are equally awesome. Peeta is known for his trompe loeil geometric art that spans canvases and the sides of buildings. I have been a fan for a long time and it was great to finally meet him and his family in Sardinia. He was our resident Italian, so he became my Wikipedia of food. I came in completely ignorant of authentic Italian food. I thought that I'd be drowning in endless plates of spaghetti, pizza, and meatballs. I was pleasantly surprised by how wrong I was.
We spent every meal together and every single meal was absolutely amazing. I honestly only had pizza and pasta once during my entire stay. The food was a highlight of my experience there. We bonded over our shared appreciation of good olive oil and focaccia.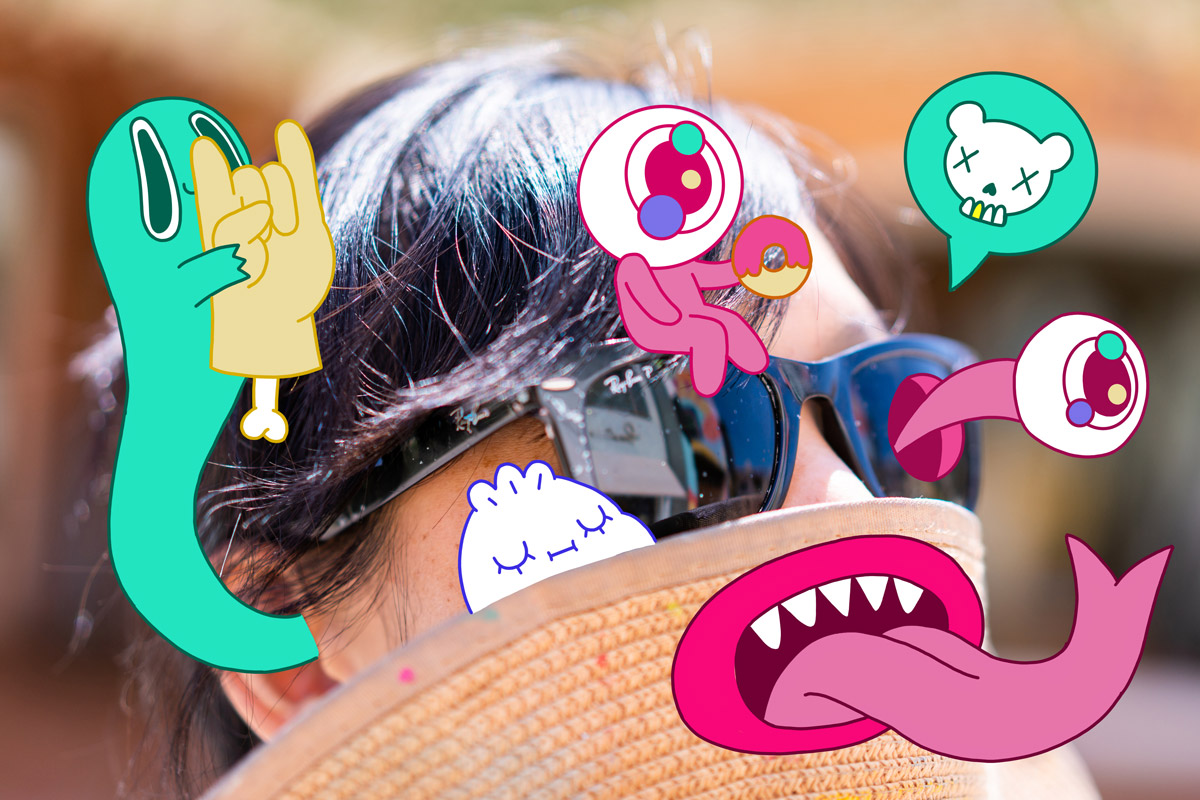 Mina Hamada is from Japan and Zosen [her partner] is from Argentina. They met in Spain. It's mind blowing to know that they are from different corners of the globe and were able to connect as both people and artists. They share such similar styles and work seamlessly with each other. The two of them are the epitome of soul mates. Witnessing their process of building a mural with just color, shapes, and texture was such a treat.
A lot of people don't know this about me, but I have a big fear of heights. People are surprised because POW! WOW! organizes and paints massive murals across the globe. But, I honestly have a very hard time going up high on scaffolds and lifts. So, whenever I paint a large mural, I have to go through an initial stage of facing my fear. I normally will force myself to go to the highest point of the wall and let the fear overcome me until it slowly subsides. Eventually you get used to it enough that you're able to work. However I might have to do this everyday that I'm working. What was worse is that I couldn't reach the area directly above the awnings with the lift. I had to set up planks on the roof to work on. Some parts of the awnings tapered in, so I was basically painting while sitting on the edge of a cliff. It was not fun.
With this mural, I also free styled the entire design and attempted a new style that I haven't tried before. There were a lot of obstacles ahead of me, especially with learning to work in a new country that I was unfamiliar with. It didn't help that I couldn't speak Italian either. At the end, I knew the challenge would help to elevate my craft and work. I embraced it wholeheartedly and painted twelve hour days for about five days until I finished. I'm ultimately happy with the result and look forward to the next wall. Conquering my fear was a bonus to accomplishing this mission.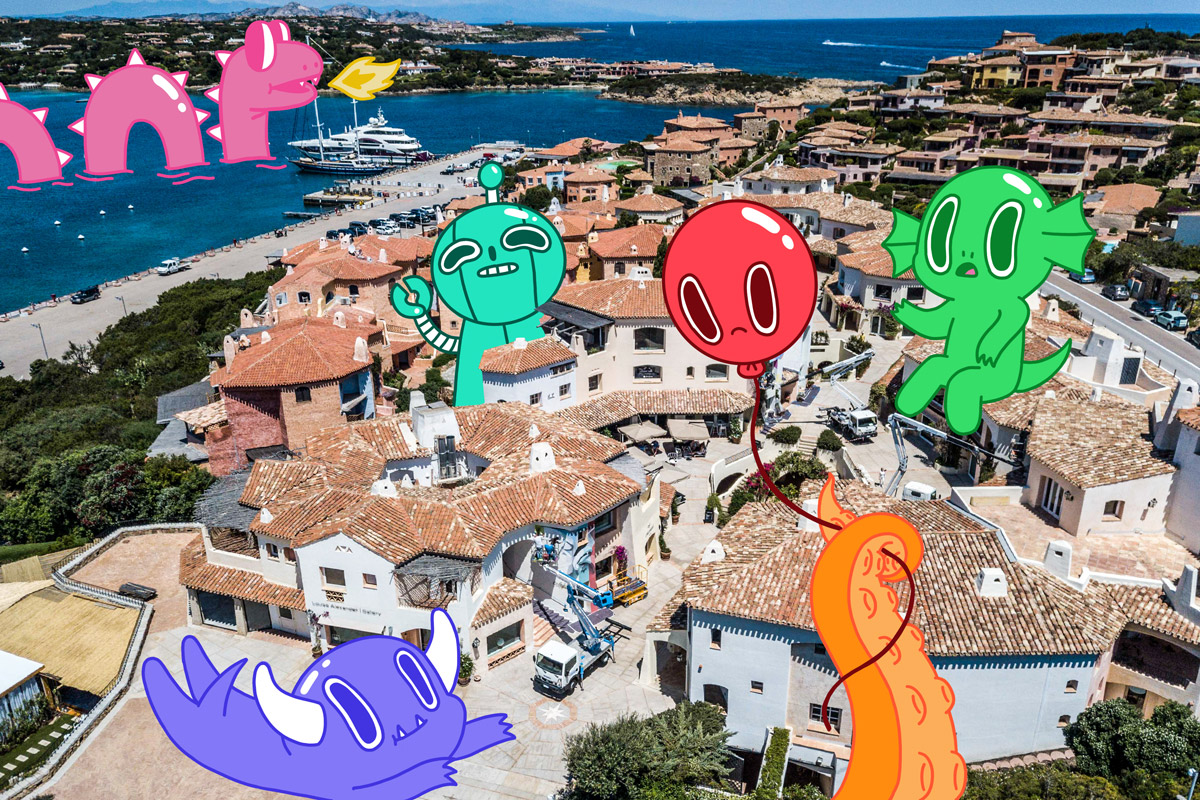 For me, traveling is discovery. Not only discovering a new place, but discovering yourself through new experiences.
Related Articles